The process of finding new owners for Chelsea is nearing its conclusion. Ever since the sanctions imposed on Roman Abramovich, times have been nervy. The UK government slapped a whole host of restrictions on all of Abramovich's assets including Chelsea. The embattled Russian oligarch has handed over the selling business to New York-based merchant bank Raine Group.
Also read: The best players to play for Chelsea in the Roman Abramovich era
Needless to say, there have been several bids pouring in for one of England and Europe's most successful clubs in recent times. However, one particular bid amongst them is causing a lot of consternation to Chelsea fans. The Ricketts Family, considered one of the frontrunners, has attracted a lot of protests from Blues supporters.
The Ricketts family has vowed never to join a European Super League in an eight-point pledge for Chelsea's future including commitments on diversity, investment, club colours, crest and Stamford Bridge #ChelseaFC  #CFC pic.twitter.com/StuoUOTDoh

— Nick Purewal (@NickPurewal) April 3, 2022
Given how they are one of the four shortlisted groups to submit a final bid by mid-April, Chelsea fans are less than pleased at how this is panning out. There is also the longstanding discussion surrounding the redevelopment of Stamford Bridge.
Who is the Ricketts family?
The Ricketts family mainly consists of patriarch Joe Ricketts and one of his sons, Tom Ricketts who serve as the public faces. Joe Ricketts made his money as the founder and former CEO of brokerage firm TD Ameritrade. He left the company in an active role in 2011 to focus on philanthropy and other ventures.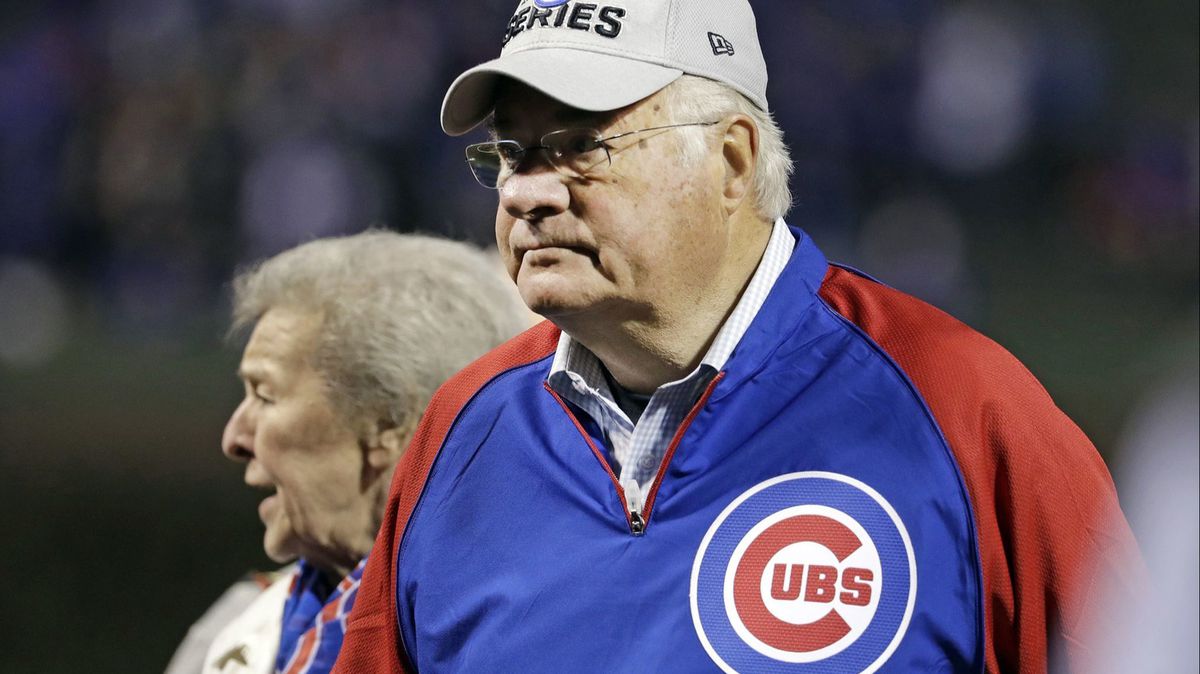 Joe Rickets purchased Chicago Cubs, a Major League Baseball (MLB) team in 2009. His son, Tom Ricketts, is the Cubs' chairman while the other three siblings serve as directors on the board. The family insists that Joe Ricketts is no longer involved in the club's running and has nothing to do with their sporting ventures.
The bid to buy Chelsea is being led by Tom and his sister, Laura Ricketts. However, it has been a very bumpy road entirely due to Joe Ricketts in the previous decade.
Why are Chelsea fans protesting?
It has to do with a bunch of leaked emails written between 2009-and 2014. Splinter News released a bunch of emails in 2019, that detailed Joe Ricketts' extremely bigoted, racist, xenophobic views surrounding Muslims and Islam. In one email from 2012, Joe Ricketts wrote,
Christians and Jews can have a mutual respect for each other to create a civil society. As you know, Islam cannot do that. Therefore we cannot ever let Islam become a large part of our society. Muslims are naturally my (our) enemy due to their deep antagonism and bias against non-Muslims.
Joe Ricketts continued to state that he believes Islam is a "cult and not a religion."
Joe Ricketts issues apology after leak of racist and anti-Muslim emails.

Our story is also updated with a statement from Cubs chairman Tom Ricketts.

➡️ https://t.co/gDzzW9V4rb pic.twitter.com/ZWYq6JpJdP

— Yahoo Sports MLB (@MLByahoosports) February 5, 2019
Moreover, he had accused former US President Barack Obama of being a Muslim and favoring Muslims, having a past life as a sex worker and drug peddler.
Joe Ricketts has also been a substantial donor to Republicans over the years, and also backed Donald Trump's presidential campaign. Needless to say, this has not gone down well at all with fans of Chelsea who have been loud in their displeasure.
What has been the reaction?
Chelsea supporters have loudly rejected the proposal put forward by the Ricketts family. The online campaign #NoToRicketts has gathered steam, culminating in a protest in front of Stamford Bridge before the game against Brentford.
"F*** off the Ricketts, you're not wanted here." #cfc #NoToRicketts pic.twitter.com/wyd0b04Huo

— Nizaar Kinsella (@NizaarKinsella) April 2, 2022
Numerous influential groups including the Chelsea Supporters Trust and Chelsea Chicago Supporters' Club have rejected Ricketts' proposal. Former player Paul Canonville, the first black player to play for Chelsea, has joined them in support.
CST Survey Results

72% currently do not have confidence that the Ricketts family would run an inclusive & successful club

77% do not support the Ricketts family's bid

The CST does not currently believe it is in the best interests of our members for the Ricketts bid to succeed. pic.twitter.com/miVQWqChNW

— Chelsea Supporters' Trust⭐️⭐️ (@ChelseaSTrust) April 2, 2022
Tom Ricketts has been on an aggressive PR campaign, meeting fans, holding meetings with supporter groups, including putting out a family statement saying,
"Racism and Islamophobia have no place whatsoever in our society. We have developed deep and abiding partnerships with the Muslim community in Chicago, as well as with all communities of color. Respect for diversity and inclusion are central to our family's values. If we prevail in our bid for Chelsea, we commit to the club and to the fans that we will actively promote these values."
Moreover, Tom Ricketts has continually stated that Joe Ricketts has no role to play in the bid. Meanwhile, sources close to the other bidders have suggested that Raine Group is favoring Ricketts due to past connections.
This tussle will be resolved in the coming weeks. Though the other bidders are said to have a stronger chance, the Ricketts family cannot be discounted. Therefore, it will take a final decision to make things more clear.