It is official. Roman Abramovich, longtime owner of Chelsea Football Club, will sell the Blues. American businessman Todd Boehly has led a consortium made up of Clearlake Capital, Hansjorg Wyss and others to an agreement of terms.
Also read: Who is Hansjorg Wyss, the "Soft Power" of Boehly's consortium?
The news came as a jolt to the footballing world, both due to its magnitude and what was behind it. Though the factors behind this move have been discussed, the legacy of Abramovich at Chelsea will go down in history as one of the best ever.
View this post on Instagram
Throughout his 18-year ownership, Abramovich has been one of the most visible figures at Chelsea games. Even when war broke out, this ending was not easy to predict. Abramovich initially handed over the "stewardship and care" of Chelsea to the club's Charitable Foundation.
Official statement by Roman Abramovich 🔵⤵️ #CFC

"I am today giving trustees of Chelsea's charitable Foundation the stewardship and care of Chelsea FC.
I believe that currently they are in the best position to look after the interests of the Club, players, staff, and fans". pic.twitter.com/hrMsGrxaBz

— Fabrizio Romano (@FabrizioRomano) February 26, 2022
Nevertheless, the pressure on him increased inside Britain as days went by. The sale of the club has been a very interesting saga to follow, given its valuation and baggage that comes with it. The club has already announced that the incoming owners have committed £1.75bn in further investment, mainly into the stadium, academies and women's football.
As Chelsea look towards a new dawn under a new ownership, we take a look at Roman Abramovich's legacy at Chelsea.
The face of the club
The legacy that Abramovich left as Chelsea owner cannot be discussed without alluding to the club's past before him. The Blues had not won the top-flight title since 1955, and had never lifted the European Cup/Champions League. Abramovich bought the club from Ken Bates, and immediately went on a transfer spree in excess of £100m. Spending heavily on recruits would become a signature theme under Abramovich with star names a guarantee. Some of the big hitters in his first window were Claude Makelele, Damian Duff, Hernan Crespo, amongst others.
#OnThisDay in 2003 Ken Bates agreed to sell Chelsea Football club to Russian billionaire Roman Abramovich.

The rest as you all know, is history 🏆🔵 #CFC pic.twitter.com/IxZBGz4Oc6

— CFC-Blues ⭐️⭐️ (@CFCBlues_com) July 1, 2020
Therefore, Abramovich was already gunning for trophies. He fired Claudio Ranieri after finishing second in 2003-04. Then he hired his special manager. Jose Mourinho had just won the Champions League with Porto. The Portuguese seemed like the perfect candidate to bring glory and indeed he did. Chelsea won the Premier League and League Cup by blazing through opponents all season long. The backline set the record of conceding only 15 goals as they racked up 95 points and 29 wins.
What a season 2004/05 was for Jose Mourinho & Chelsea. pic.twitter.com/iFCTNTigU2

— Frank Khalid (@FrankKhalidUK) August 17, 2021
The last two were both records back then. Moreover, the new players brought in would become household names for the next decade. Foremost among them was Didier Drogba, a serial goalscorer and Petr Cech, a rock in goal.
It would be back-to-back titles for the Blues as the Mourinho-Abramovich era was off to a historic start. Stamford Bridge was a fortress as Chelsea did not lose a single home match. Throw in the FA Community Shield for good measure and it looked like this dynasty would continue for years.
Drogba, Cech, Robben, Lampard, Mourinho, Terry and Ferreira celebrate the 2004/05 Premier League title at Stamford Bridge.

Chelsea's greatest ever. pic.twitter.com/ssvnQFSfZU

— LDN (@LDNFootbalI) November 8, 2019
Chelsea finished 2nd in 2006-07 but won both the domestic cup competitions. However, like all good things, this marriage also met its end when the wins dried up.
Hiring and firing
A policy that defines the legacy of Abramovich at Chelsea as much as any other. No manager seemed to last more than two years. That's because any time the form fell and losses mounted, Abramovich felt it was time to change the man-in-charge. Mourinho's dismissal in September 2007 was followed by five coaches in the next five years. In Abramovich's defence, only two managers were able to taste silverware. Guus Hiddink won the FA Cup while Carlo Ancelotti brought another along with the league title.
Frank Lampard leaves Chelsea with the worst Premier League points-per-game record of any manager under Roman Abramovich… pic.twitter.com/Bn4bOoKQWE

— Amazon Prime Video Sport (@primevideosport) January 25, 2021
Roberto Di Matteo's name remains synonymous with Europe for Chelsea and for good reason. Having hired on an interim basis in March 2012, he led the Blues to an improbable victory over Bayern Munich in the Champions League final. The hero of that final? Drogba, who scored the game-tying goal in normal time before scoring the winning penalty in the subsequent shootout. Despite all of this, Matteo was let go in November of that same year.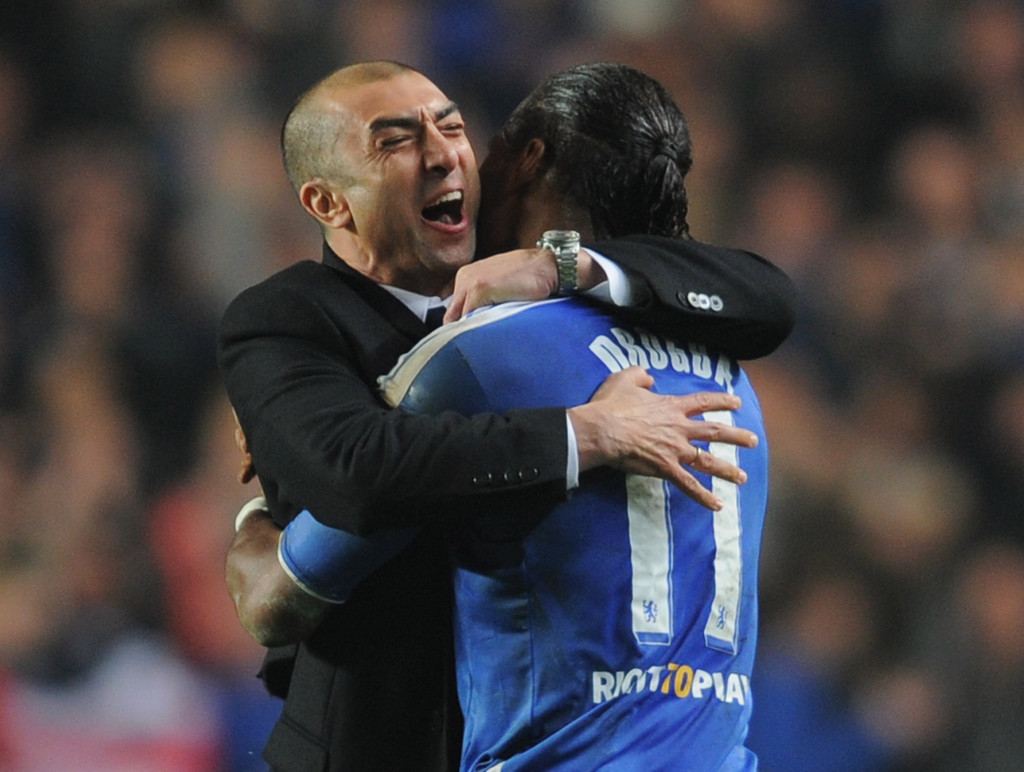 The revolving door continued with seven managers over the next eight years. Rafa Benitez's appointment brought the Europa League in his solitary campaign. Mourinho came back for a second spell and won another Premier League. Antonio Conte won the league and cup double. Maurizio Sarri brought another Europa League before Thomas Tuchel brought a parade of continental prizes. No matter what anyone opines on Abramovich's trigger-happy policy, Chelsea have benefitted massively due to it and have continued raking in trophies.
One of Europe's best
The allure to a single name as owner instead of a big corporation or group always holds more meaning. There had been several remarks of how Chelsea had bought their glories instead of building something from scratch. While that is true for most parts, Abramovich realised that he did not have the time to spend more than a decade without winning anything.
The first time Tuchel met Abramovich was while celebrating winning the Champions League.

What a first impression 😅🏆 pic.twitter.com/caWxsnOYzc

— ESPN UK (@ESPNUK) May 30, 2021
Abramovich has been a fixture at Chelsea for almost two decades and yet, there's hardly anyone of Blue persuasion who will speak bad of him. He has been fully engrossed in his team's successes and failures while making sure that there were minimal complaints. 21 trophies is nothing to scoff at and Chelsea have firmly established themselves as a challenger for silverware every season.
View this post on Instagram
He transformed the training ground at Cobham and instituted a world-class youth setup. That has helped produce several top talents in the recent past, either for their own first team or sold off for profits. From where Chelsea were to where they are now, the legacy of Abramovich stands tall over many, many others. His commitment to the club has never been in question while the club's contenders fall off into the distance.
Chelsea will go on without Abramovich but it will remain a club that he completely remodeled and left way better than where they were.