The Eredivisie is widely known for providing the world with world-class young talents. The outflow of talent from the Dutch league, especially in the last few years, has been nothing short of sensational. Ajax's Matthijs de Ligt, and Frenkie de Jong headline the queue.  However, there is one player who came through PSV, went to Juventus and is now tearing it up at Ajax. That player is Mohamed Ihattaren.
View this post on Instagram

The prolific No 10 had his break-out campaign with PSV. However, the player and his club were not on the best of terms which sparked interest from many top clubs in Europe. Juventus finally completed their pursuit of Ihattaren's signature last summer. However, his signing went under the radar due to the huge rebuilding that Juventus took up. Having signed for Juventus, the player was sent out on a season-long loan to Sampdoria. An underwhelming spell threatened to derail the youngster's career but he has come flying out of the blocks this pre-season with Ajax, another loan club. Now, he is in the news again after reports came out of Ihattaren "disappeared".
FootTheBall brings you everything you need to know about Mohamed Ihattaren, Juventus's under-the-radar wonderkid who is in the news again.
Playing career so far
The player reached stardom amongst Dutch fans at a really young age. He was widely touted as the best prospect PSV has had in a long time. The player started his footballing journey with the SV Houten, a youth club near his place of birth in Utrecht. The player was picked by PSV's youth scouts when he was 9 and he quickly rose through the ranks.
Ihattaren quickly established himself as a future player in the Dutch national team having been part of the U17 and U19 squads. He also was the winner of the 2018 UEFA European Under-17 Championship. He made his senior team debut when he was 16 against Groningen in an Eredivisie game, coming on as a substitute and starting his career with a 2-1 win in front of the home fans.
17 & 303 – On 12/12/19 Mohamed #Ihattaren became the youngest player to score for PSV in a European main stage game (17 years and 303 days), surpassing Ronaldo (17 years, 356 days) v Bayer Leverkusen in 1994. Prodigy. pic.twitter.com/dly3Ahu0PN

— OptaPaolo 🏆 (@OptaPaolo) August 30, 2021
Mohamed Ihattaren played well in the 2019/20 season from there on and was a regular starter for the club until Roger Schmidt took charge of the team ahead of the 2020/21 campaign. The player and the manager had a fallout after Ihattaren was not played in important games which is why the player became highly determined to leave his boyhood club. Juventus saw his potential and gave him a way out but an ill-advised move to Sampdoria didn't work out. Ihattaren didn't make even a single appearance in Serie A. Eventually, Juventus cut his loan short, recalling him after 6 months. From there, he was sent on loan to Ajax, in the league where he first exploded. The journey has been exciting since.
Ihattaren Stats
Having scored 4 goals and provided 7 assists in the 28 appearances in his first season, Mohamed Ihattaren had set the mark too high for his age. Although the player couldn't contribute much on the scoresheet in his second season, he was an integral part of PSV's game.
Ihattaren's passing seems to be one of his biggest strengths and the stats back his ability up. In his first season, he averaged 2.3 key passes per 90 which explain how he managed to set up so many assists that season. The player's shooting ability has scope for improvement but isn't that bad as well. Out of the 40 shots he took last season, only 19 were on target out of which only 3 found the back of the net. He averages 3.35 shots per 90 which is great for an attacking midfielder.
This means that Ihattaren has good movement off the ball and finds himself in good goal-scoring positions. He just needs to get a little sharper while finishing and he can be one of the best players in the world.
Mohamed Ihattaren analysis
Mohamed Ihattaren might look like a rigid player on paper, but he is highly versatile on the pitch. Being left-footed, he can play on either flank as a traditional or inverted winger both. The player was even seen playing as a central midfielder at times as a substitute where he fills a similar playmaking position but just lies a lot deeper in the central half of the pitch.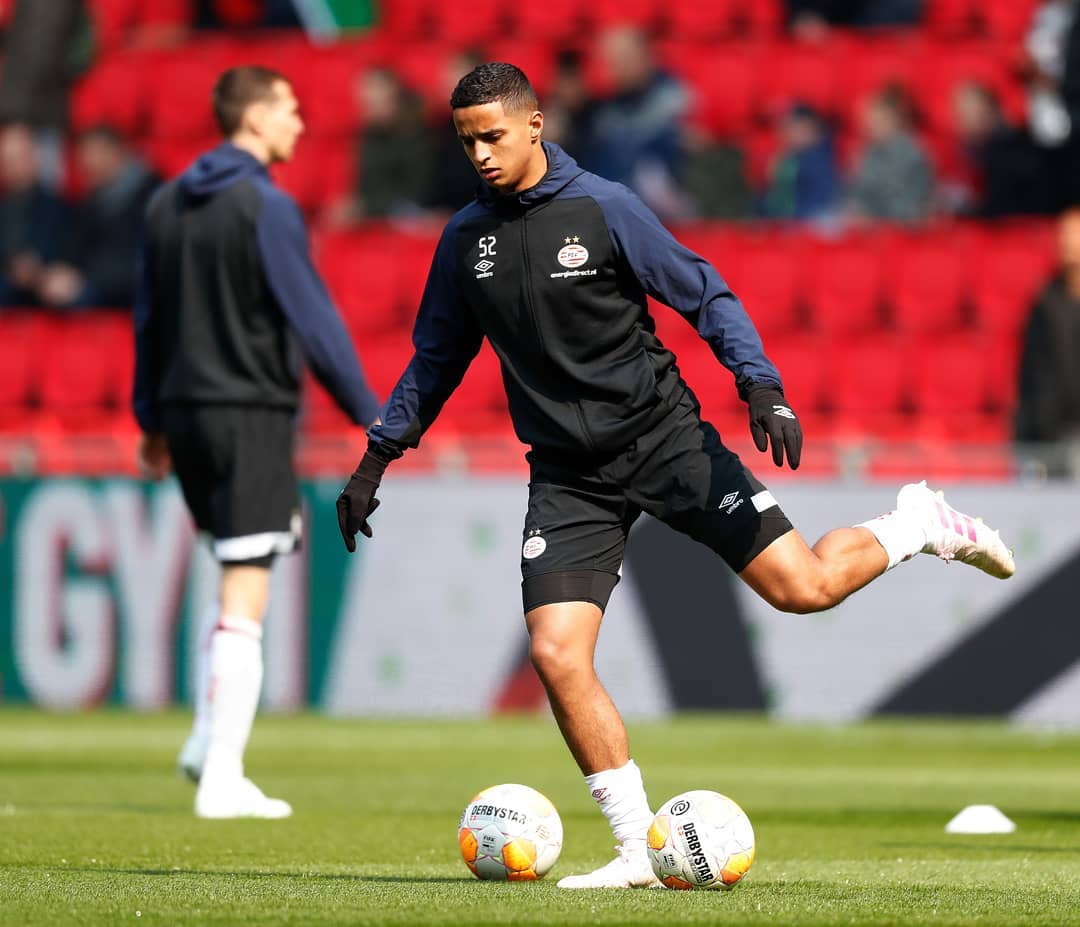 The player has a great understanding of the game as well which enables him to make enough space and have enough time to make the correct final pass in the final third. That is a quality that allowed him to slot in seamlessly in the Ajax team. Dutch youth attackers are schooled in a unique way from a very young age. Ihattaren is cut from the same cloth of "Pass and move" football.
A young attacking midfielder who is highly versatile and can think on his feet, Ihattaren has become a crucial asset for Ajax as the Dutch champions again look set to be gutted by richer teams across Europe.
Mohamed Ihattaren scout report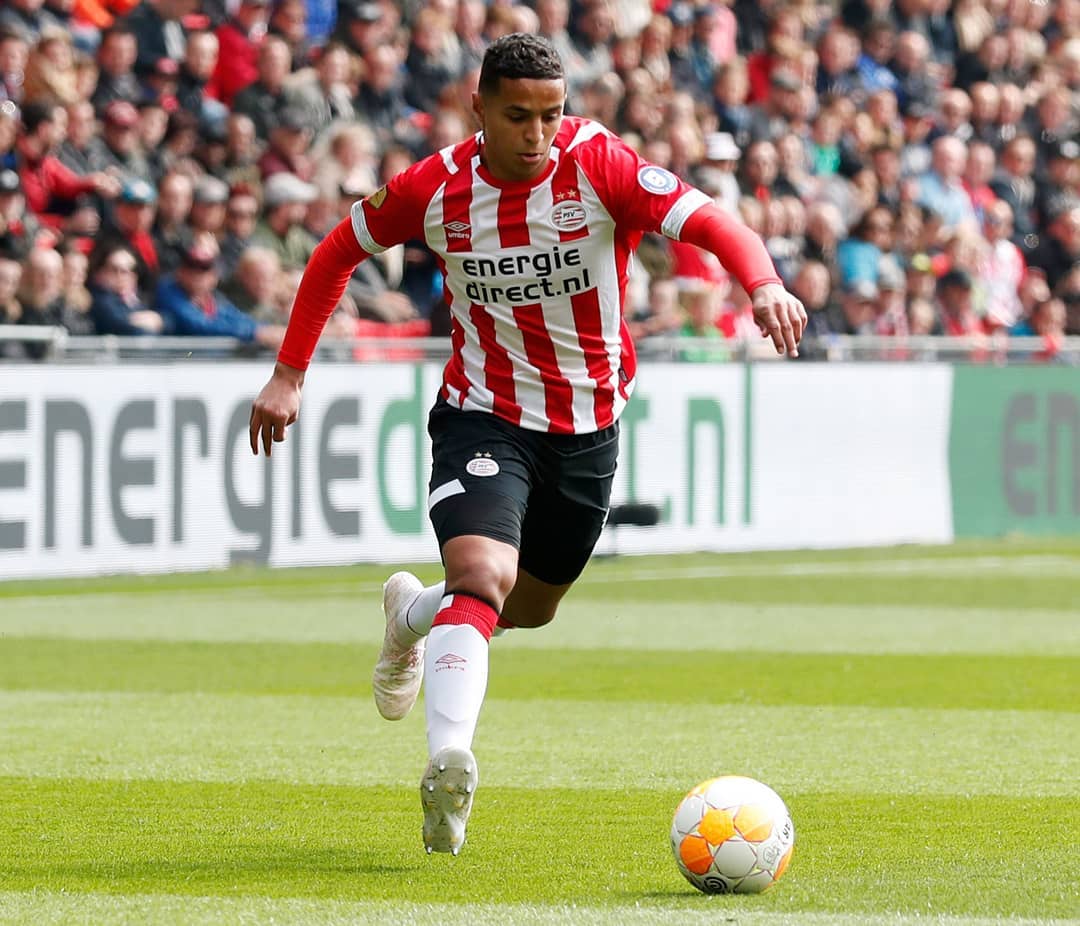 When you look at Mohamed Ihattaren on the pitch, one can tell that the Dutch youngster was born to beat defenders. Ihattaren is a man of many skills, but above all, he is a talented and technically gifted dribbler. He is calm and collected in the final third and deals with opposition presses almost effortlessly. His ability to use his skill on the ball to make space for a cutting pass to their attackers is what makes him special.
Ihattaren potential
A single bad move throughout a long career can cause the potential to fizzle out. The loan move to Sampdoria looked like it would do the same for Mohamed Ihattaren. However, proactive thinking by Juventus and mental fortitude from Ihattaren has ensured that it did not happen.
After exploding onto the scene as an 18-year-old, Ihattaren has started finding his elusive form once again. Only this time, it is PSV's rivals Ajax benefitting from it. Ihattaren was sent to play for Jong Ajax, Ajax's affiliate in Netherlands' second division upon coming from Juventus. Four goals and an assist in just five games made the club take notice. Ihattaren has started finding himself.
Ihattaren: "I love football too much and I don't want to go back to the way things were. I am so happy that I receive so much love from Ajax, so much love, really so much love. I am so happy at the moment. I feel like a human being again." pic.twitter.com/wY9HbEOOQa

— 𝐀𝐅𝐂 𝐀𝐉𝐀𝐗 💎 (@TheEuropeanLad) June 29, 2022
He started this Ajax pre-season on fire with world-class goals and dribble that made him such an exciting talent in the first place.
However, the recent developments in his career, where he has gone missing after being reportedly threatened by some non-footballing parties is another setback in a career that has already seen far too many of those. Ihattaren has so far showed formidable mental strength to overcome these hurdles every time. Not many would bet against Ihattaren this time either.