Splashing nearly €60m to acquire good value targets, AC Milan has been strong in the transfer market. The club is showing signs of revitalizing their squad in hopes to better their performances from last season. Despite finishing second in the league, the club did not do enough to challenge their Milan rivals for the title. AC Milan has already identified other transfer targets that can come to help them in their cause.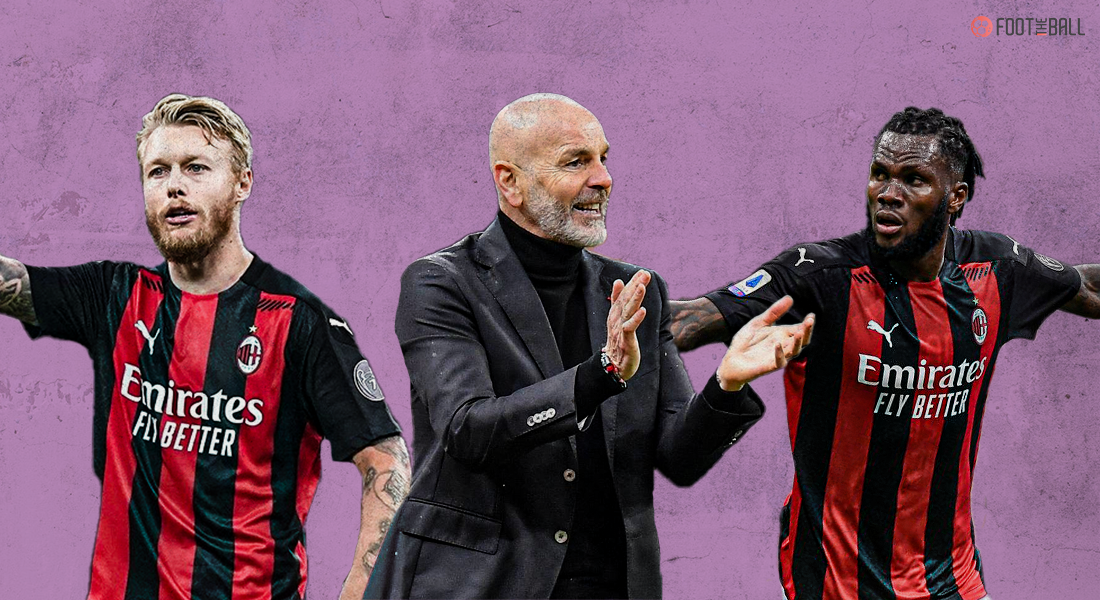 The departure of Italy's European Championship-winning goalkeeper, Donnarumma has been criticized by many. Milan couldn't reach an agreement with the young keeper on his contract and the player left on a free transfer to PSG. Mike Maignan was brought in as his replacement and although not as glamorous as his Italian counterpart, saved a lot of money for the club.
Chelsea's Fikayo Tomori and Olivier Giroud, Monaco's Fode Ballo-Toure and Madrid's Brahim Diaz are the other new confirmed additions to the squad. With plenty of talent and enough experience, Rossoneri will be expected to put up a better show than last season. However, many still believe that AC Milan will need to bring in other targets in this transfer window to challenge the title.
FootTheBall takes a look at the potential names that AC Milan needs to bring in to address their pressing needs.
PRIORITY NO 1 – CAM
IDEAL OPTION – PHILIPPE COUTINHO
The Premier League was once privy to the curving long shots and mind-boggling skill of this young Brazilian. Dazzling with the ball at his feet, Philippe Coutinho could terrorize any defence. Line breaking through balls and cheeky nutmegs were child's play for this diminutive playmaker. Almost impossible to dispossess and even harder to anticipate, Coutinho was once regarded as one of the brightest and skilful playmakers of this generation.
His performances at Liverpool opened a door for him to Barcelona. But sadly, the Brazilian never took off at the Catalan club. Unable to bring his A-game, Coutinho succumbed to a lack of confidence. He was later loaned out to Bayern Munich and although he showed flashes of brilliance, he was not able to grip on to a regular spot. It is high time the Brazilian made his move away from Barca and to somewhere he can regain his mojo.
Although significantly cheaper now, the Brazilian may still be a little too expensive for Milan considering the spending they have already made this summer. However, even at his average, Coutinho does have the ability to create chances and score goals. Milan might be the perfect destination for the Brazilian to find his feet again!
BUDGET OPTION – NIKOLA VLASIC
Although Nikola Vlasic may not be a budget-friendly option when compared to Coutinho, the Croatian has far more value than the Brazilian. At just 23-years of age, Vlasic is showing the potential to be one of the bests of the game. A strong dribbler who not only creates chances but also scores them. Vlasic is slowly becoming the talk of the town.
🤔 Remember Nikola Vlasic, Everton fans?

🇪🇺 In the #UEL this season, Vlasic is averaging…

🔐 Key Passes pg – 4.5
🤤 Dribbles pg – 4
🏹 Shots pg – 3.5

🇷🇺 Not to mention 10 goals and assists in 14 league matches for CSKA Moscow pic.twitter.com/aIZUreS1OW

— WhoScored.com (@WhoScored) December 3, 2020
The CSKA Moscow midfielder has already expressed his desire to play at a higher level and Milan might well be the perfect destination. Vlasic can be a long-term solution for the creative role that Rossoneri desperately lack. Scoring 28 goals from midfield, this Croatian international might be a worthy transfer target for AC Milan.
FTB'S QUIRKY OPTION – ISCO
Like Coutinho, Isco is one other player that has great potential but has not been able to maintain the performance. The Real Madrid midfielder never really stamped his authority in the starting XI with most of his spells coming off the bench. A renowned dribbler and an excellent playmaker, Isco is a nuisance in the attacking third. But, having only made two assists and scoring none, the player is likely to fall short of a starting role once again.
If he were to move to Milan, that might just be addressed. Isco will fit right in the starting XI and with Ibrahimovic and Giroud in front of him, the midfielder will have plenty of options to bring his A-game. A change of scenery might well help the creative playmaker reach his peak once again.
PRIORITY NO 2 – DEFENCE
IDEAL OPTION – DIOGO DALOT
Diogo Dalot is already accustomed to the Milan way of playing. It was with AC Milan where he once again proved his worth. On loan from United, Dalot exerted his presence in Italy. A player capable of playing on either wing, the Portuguese international is a perfect fit for the Rossoneri.
In 22 games, he had scored a goal and assisted one in the Serie A. With a strong presence in the air and an excellent tackler of the ball, his defensive contributions have been immense. Versed at intercepting passes, Dalot provides an excellent defensive cover from the wide areas.
Manchester United are in pursuit of another English wing-back and might be willing to release the 22-year-old for the right price. AC Milan is once again prepared to move for a loan offer for their transfer target, but this time with a buy-clause. If the deal does pan out, both parties will benefit.
BUDGET OPTION – MATTEO LOVATO
A 21-year-old centre-back might not be the ideal option for a club of Milan's stature, but Lovato could be an exception. The Verona centre-back is gaining traction in Serie A and has attracted attention from clubs across Europe. Although not capable of being a starter for Milan immediately, the young CB could provide additional support for the line-up.
A player of great potential, Lovato can learn from the experience of the players in Milan. He is capable of providing cover and also has substantial Serie A experience. Well versed at reading the game and adept in aerial duels, Lovato will be an excellent long-term solution for Milan's defensive problems.
FTB'S QUIRKY OPTION – ATILLA SZALAI
Szalai is your ideal modern-day defender. Big, strong, tall, and good with his feet. AC Milan's search for a defender that can solve both their immediate needs and their long-term goals might well find its answer in Atilla Szalai, a towering defender that has already proved himself in Europe.
https://twitter.com/FootTheBall/status/1406251739091595270
The Hungarian is just 23-years of age but plays a brand of football beyond his age. He is an excellent ball-playing centre-back who is equally comfortable on the left flank. Be it a tackle or an interception, Szalai makes it look like child's play.
The towering defender is also an attacking threat and also contributes to the build-up play. With major European clubs being linked to the player, Milan might need to act fast to get his signature. He is a young defender capable of slotting right into the plans for next season.