Southampton's first-choice centre-back, Jannik Vestergaard has completed a move to Leicester City for a reported fee of around £15 million. The foxes have finally got their desired man at the back after pursuing the 29 years old for a while. Vestergaard played every game for Denmark in the Euros and is at the top of his game at the moment.
FootTheBall grades the move of Jannik Vestergaard from Southampton to Leicester City as we analyse his quality, fee, fit at the club and more.
Leicester City is pleased to confirm the signing of defender @JVestergaard7 from Southampton for an undisclosed fee! 📝#Leicestergaard

— Leicester City (@LCFC) August 13, 2021
PLAYER QUALITY
Southampton were in the race for a Champions League spot at some point last season as they were on an unbeaten run of more than 10 games. Most of the credit went to Vestergaard as he was in the form of his life last season. The 2020/21 season was the revival period of his career and has earned him a move to one of the best clubs in England. In his 30 appearances, he averaged 2.13 successful tackles and 1.29 interceptions per 90.
#Leicestergaard 🦊👋 pic.twitter.com/kadyQ4DJ9w

— Leicester City (@LCFC) August 13, 2021
Jannik Vestergaard vs. Sheffield United:

⬢ 100% take-ons completed
⬢ 100% tackle success
⬢ 93% pass accuracy
⬢ 79% duel success
⬡ Most duels won
⬡ Most aerial duels won

Another dominant centre-back display. 💪 pic.twitter.com/GUezvLYOUn

— Squawka Football (@Squawka) December 13, 2020
He has enough physicality and agility to keep up with the skilled tracker in the Premier League and is defensively a reliable player at the back. His passing game is a bit weak compared to the centre backs of other teams and hence doesn't make many progressive passes from the back and tends to play it safe. He is the last line of defence before the goalkeeper and has proved himself worthy of the responsibility.
VALUE FOR MONEY
Vestergaard was a top talent from Bundesliga when he first joined Southampton from Monchengladbach in 2018. Sadly for him, he couldn't replicate similar performances in the Premier League and after had 2 disappointing seasons with the Saints. He only made 19 appearances for the club in the 2019/20 seasons and was stuck in a rut for the longest time.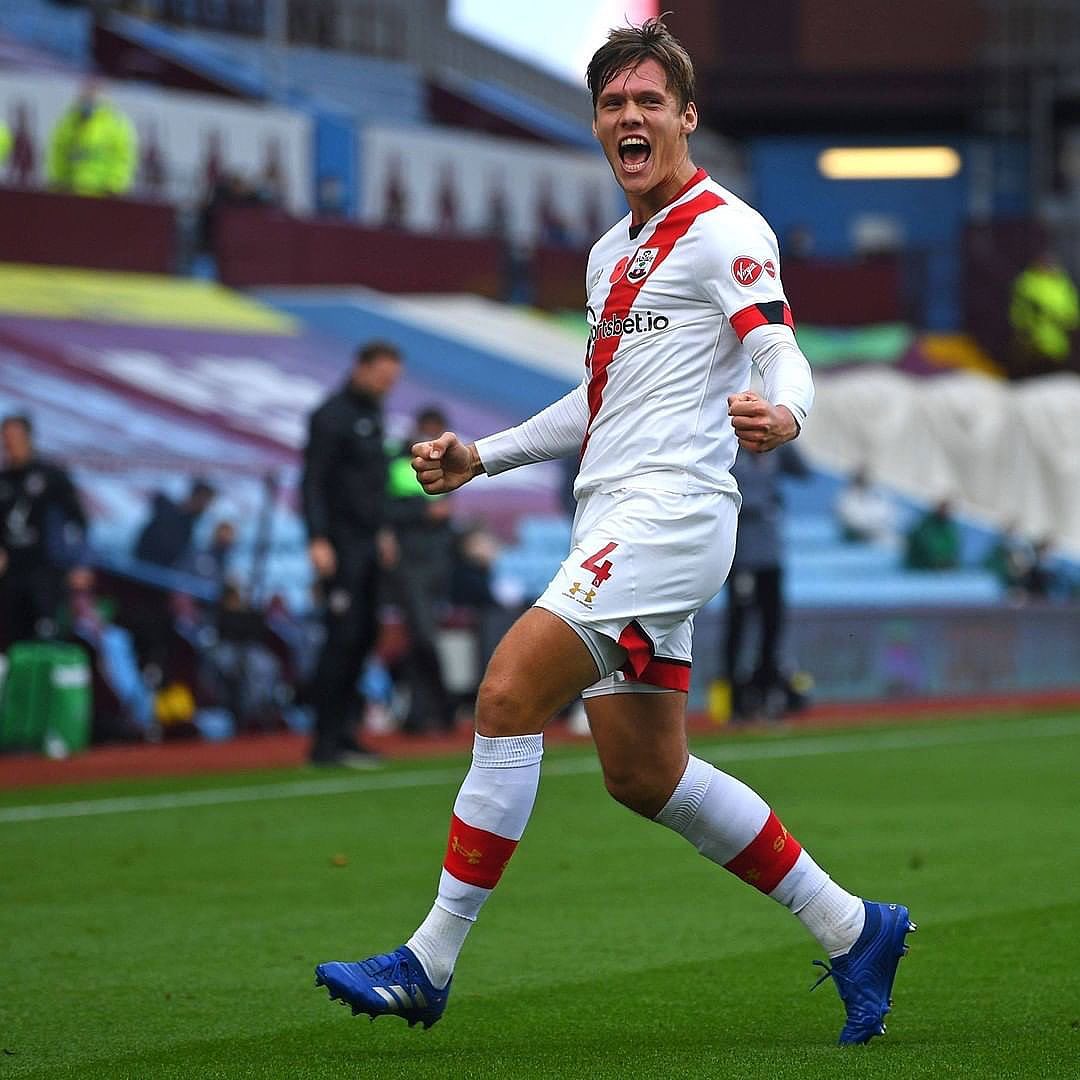 Although he has redeemed himself last season, we are yet to see if his form will be consistent in the long run. The player has 3 years of experience in the Premier League which means he will settle into the club both on and off the pitch in no time. Leicester City have had an amazing transfer period so far since they have fixed a number of problems from last season. However, they are yet to find a solid right-winger and since they haven't sold any player this summer, they won't have enough funds to pull it off.
Vestergaard is 29 right now and has a few good years left in him, but we feel they could have gotten the player for a lower transfer fee. Since Jannik was in good form, Southampton drove a hard bargain, but the player had less than a year left in his contract and Leicester should have been able to push for a cheaper transfer fee.
FIT AT THE CLUB
Leicester City's star man at the backline, Wesley Fofana was a victim of a tackle in a preseason game against Villareal which has ruled him out for the rest of this upcoming season. The player is suffering from a fractured Fibula and it will take the player nearly a whole year to recover. Leicester City could have gotten Vestergaard as a free agent next summer but since they need an urgent replacement, Vestergaard is a great addition and the perfect replacement for Fofana.
Leicester City couldn't score a single goal through set-pieces last season since they don't have the players who can head the ball in the net. All the corners and long-range free-kicks won't mean a thing if they don't amount to anything. Jannik Vestergaard can provide them the much-needed aerial superiority next season.
Vestergaard has one of the best heading statistics in the Premier League as he won 3.78 aerial duels per 90 last season. He even scored 3 goals for Southampton and will surely impact Leicester's set-piece game as well.
EXPECTATIONS
Leicester City had the worst defensive record out of the top-6 teams last season. They are one of the best teams in the league and have the potential to even win the title again. Even though they have everything for a strong campaign in their camp, their inconsistent work at the back always comes back to bite them in the end. They were 3rd for the majority of last year but in the end, couldn't even qualify for the Champions League.
If Vestergaard carries over his good form from last season, he and Soyuncu can create a strong pairing at the back. The transfer of Jannik Vestergaard was a gamble by Brendan Rodgers and these coming few weeks will show us if it was all worth it.
Leicester is short on players at the back and if Jannik turns out to be inconsistent, the whole club will be negatively affected. This puts a lot of pressure on Vestergaard and only time will tell if the player can keep his nerves in the opening games.
FINAL GRADE: B