After 10 long years, Inter Milan finally won the Serie A title as they dominated Italy with their consistent attacking display. Simone Inzaghi has taken the place of Antonio Conte and his performance in the transfer window will give us a glimpse if he is the one fit to lead Inter Milan towards European glory.
Inter have made a pretty good start as they have managed to sign Hakan Calhanoglu on a free transfer from AC Milan. They are struggling financially and had to take a loan to stay afloat and so their dealings will be of particular interest. FootTheBall brings you all the potential transfer targets of Inter Milan as the Champions of Serie A try and go all the way in the Champions League.
Inter have sold Achraf Hakimi to PSG for a whopping deal of £54 million. Hakimi was an integral part of Conte's Inter who gave them extra boos on the right flank. With him gone, things aren't looking great for the Inzaghi and we are sure they would be looking into many replacements for the right-back position. They have got D'Ambrosio and Darmian who can fill in for Hakimi but they are old and aren't first-team quality. Inter Milan has to go for a right-back by the next season and they should go sooner rather than later.
🚨 | ANNOUNCEMENT

Simone Inzaghi is the new Inter head coach ⚫🔵

🔗 https://t.co/rAfw8ibA6f#WelcomeSimone #IMInter pic.twitter.com/fkGOOPCdyY

— Inter 🏆🇮🇹 (@Inter_en) June 3, 2021
Inter Milan also is short on right-wingers. Under Conte, Inter used to play 5 players at the back which meant the wing-backs contributed to the attacking plays. Now with Milan Skriniar's possible departure, Inzaghi will have to make a few tweaks in their formation and that is why they have called Valentino Lazaro back from loan. Although he is a good player, he is just not good enough to start for Inter Milan yet if they are to maintain the same standards as last season and that is why they need to bring a top-tier versatile right-winger in the summer transfer window.
PRIORITY NO.1: RIGHT BACK
IDEAL OPTION- HECTOR BELLERIN
Bellerin has been playing for Arsenal's senior team for nearly 7 years now but it is time to move on. He is an exceptional player who deserves to play Champions League football but Arsenal have failed to qualify for even Europa League this year.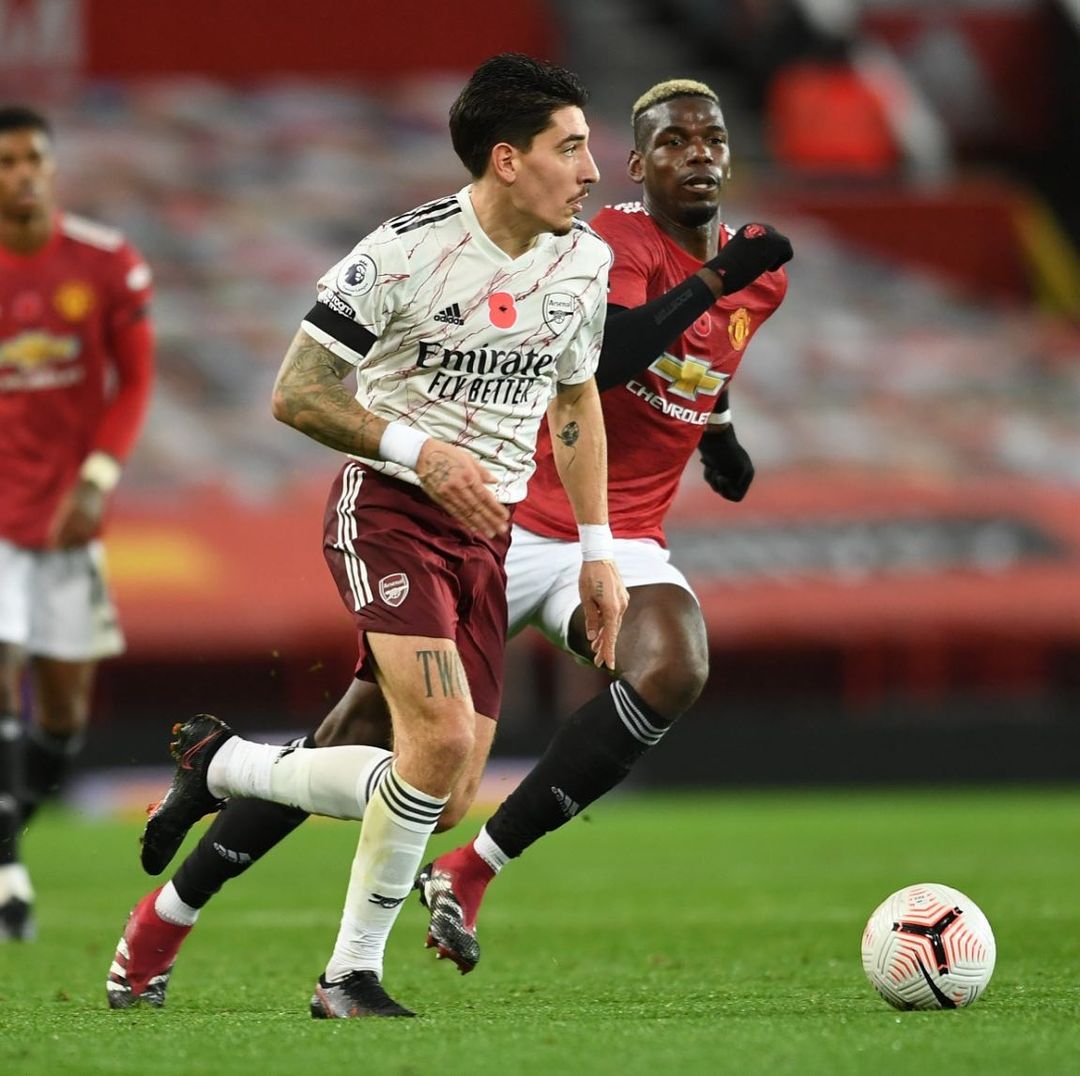 Bellerin is desperate for a move out of Arsenal, but the player has two more seasons left in his contract which is why the Gunners are insisting on waiting for more offers to come in. Bellerin's market value should be in the range of £25 million which is actually a bargain for the 26-year-old. Inter are trying to go for a loan with option to buy deal which is definitely not what Arsenal are looking for. He will not cost a a lot of money for a player of his stature and Inzaghi should definitely go for him. He is an ideal replacement for Achraf Hakimi.
BUDGET OPTION – DENZEL DUMFRIES
Denzel Dumfries was one of the breakout stars of Euro 2020 as he finished the campaign with two goals to his name. The Netherlands wouldn't have been able to reach the knockout rounds without the brilliance of Dumfries. He is defensively sound, but what makes him stand out is his attacking ability. He has a lot of pace and his dribbling can be a huge asset for whichever club he chooses to sign.
PSV Eindhoven are eager to cash in on the player and the only club bidding for him is Everton. If Inter Milan outbids Everton, the player would surely prefer the former. He should be easily affordable for the Champions of Italy given the amount they recieved for the sale of Hakimi. Inter is going through a rough patch financially and hence they should go for someone cheaper without compromising on quality, exactly what the 25-year-old Dutchman is offering them.
QUIRKY OPTION – TARIQ LAMPTEY
One of the most underrated players in the Premier League, Tariq Lamptey had been the heartbeat of Brighton Hove Albion this year until his unfortunate injury. Brighton bought him for around £2 million last year and now his value must have increase exponentially. The Seagulls will be extremely happy to let the youngster go for any figure around £20 million .
Here too, Inter will have to fight against Everton for the Chelsea graduate's signature but we feel they have the resources to pull it off. Lamptey hasn't played for the senior team of a top European club before which means he hasn't unlocked all of his potential and can become a lot better than he is right now. Lamptey can make an impact as soon as he hits the ground running and he is also a brilliant investment for the club's future.
PRIORITY NO.2: RIGHT WINGER
IDEAL OPTION – DOMENICO BERARDI
Berardo too had a fruitful Euro 2020 which has made him a transfer target in the summer window. Sassuolo have decided to let either Locatelli or Berardi leave in this window and since Locatelli's talks with Juventus and Arsenal are looking a bit shaky right now, Inter Milan can swoop in and get Berardi.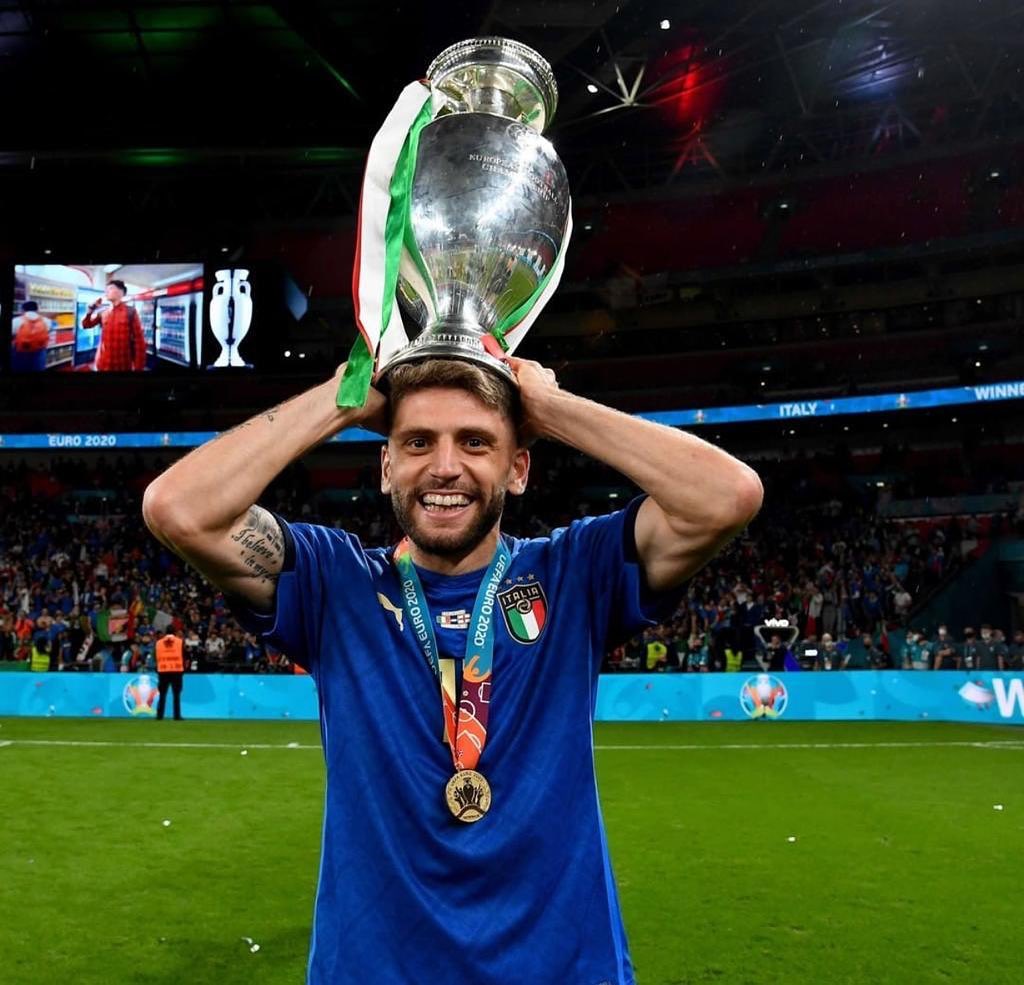 The player is 26 and is entering his prime but he should not cost an astronomical amount. Chelsea, Leicester City, Borussia Dortmund and even Liverpool are interested in signing the Italian. With so many suitors, his transfer fee can easily go up to £40 million. Inter Milan should also go for Berardi since having played in Itlay all his life, he would fancy a move to Inter compared to the other English clubs.
BUDGET OPTION – JESSE LINGARD
Lingard was loaned to West Ham earlier this year after they couldn't give him any playtime. He scored 9 goals for the hammers in 16 appearances, 1 more than he has scored for Manchester United since the start of the 2018/19 season. Lingard showed the world that he has still a lot of quality to offer and Inter Milan should pounce on this opportunity.
He has only one year left in his contract and since Manchester United have got Jadon Sancho in, there is little room for any more attackers in their camp. Lingard's transfer value should be less than £20 million and if Inzaghi manages to get him for that much, it would be highly beneficial for the club. The 28-year-old is not going to get a lot of time on the pitch and he should favour a way out.
QUIRKY OPTION – BERNARDO SILVA
Bernardo Silva won't be a conventional transfer target for Inter Milan but it is a good shout. Manchester City are trying to gather funds to get both Jack Grealish and Harry Kane this summer which would be only possible if they sell some players as well. Bernardo Silva is the likeliest player to be sold off since they have many players already playing where he plays. With Ferran Torres and Mahrez already doing so well, Bernardo is struggling for minutes and will join Inzaghi happily.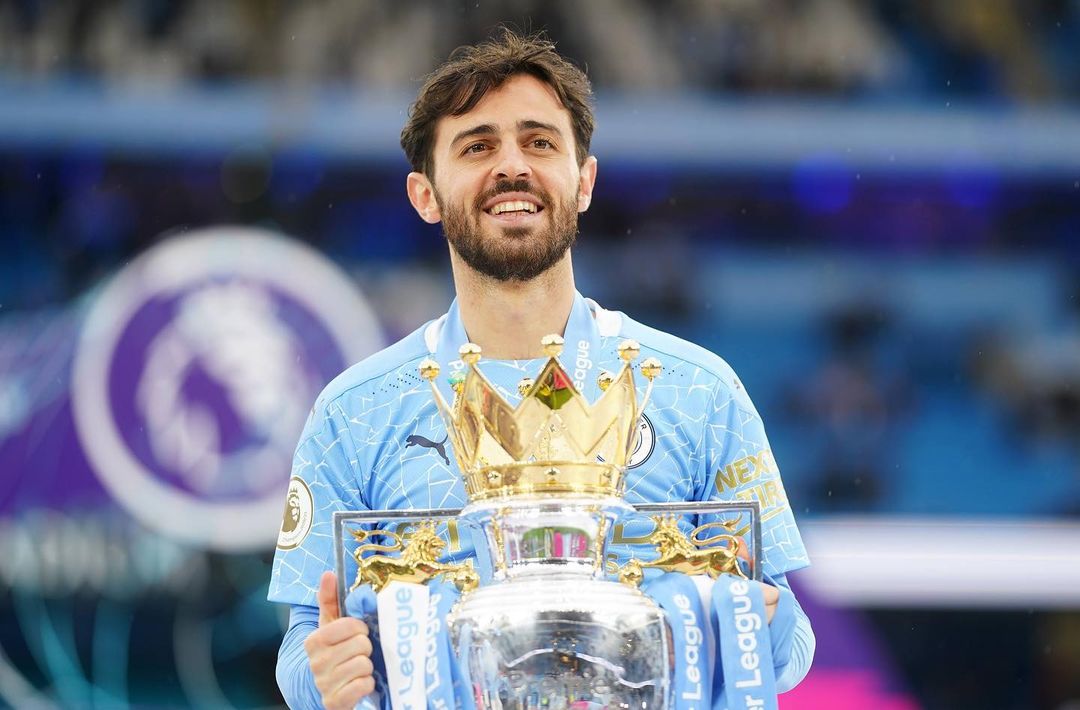 Buying Bernardo Silva will cost Inter £60-65 million which doesn't look feasible at first since they have a financial crisis at hand. If Inter Milan manages to sell Milan Skriniar for a good price and then adding those funds with the money they got for Achraf Hakimi, they can easily set up a reasonable offer for Bernardo Silva. The 26-year-old is still in his prime and will be worth every penny.