A campaign in which Juventus were expected to dominate the league yet again and prolong their stranglehold on Serie A finished in an unusual fashion for the Turin outfit. Pirlo was, of course, one of the best wits on the football pitch throughout his playing days, but as a manager, he couldn't mirror that exceptional game IQ.  
🚨 The final #SerieATIM 2020/2021 League Table 🚨

How do you feel about your team's final position?🥳😕😡#WeAreCalcio pic.twitter.com/dwqSrTzlup

— Lega Serie A (@SerieA_EN) May 23, 2021
Even though the club won the Coppa Italia and the Supercoppa Italiana, their performances last season were mediocre, and they never looked like the Juventus that supporters had become accustomed to. The Old Lady was missing the Champion mentality as they finished 13 points behind eventual champions Inter Milan and limped towards a Champions League berth. 
Now, with the dismissal of Pirlo and a reunion with Massimiliano Allegri, the Turin side is seeking to reclaim their place among the top. However, Juventus, like a number of other clubs, are entrenched in an economic meltdown. The Old Lady is also a victim of Covid-19's wreckage, and are trying to offload players in order to bring in finances as well as mend the cumbersome wage bill. Allegri certainly has a lot of upheavals to deal with going forward.
As Juventus prepares for a fresh makeover under the guidance of a familiar face, let's take a look at three players that might be on their way out of the Allianz Stadium. 
DEADWOOD
ARTHUR MELO
From being projected as Xavi Hernandez's successor at Camp Nou to departing the club untimely without accomplishing his promise, Arthur's Barcelona career ended on a sour note. Given his prototypical Barca player profile of being press-resistant and ball-savvy, the Brazilian was predicted to be the next big thing at Camp Nou. However, the midfielder's fairytale odyssey came to an end when he was moved to Juventus in exchange for Miralem Pjanic.
OFFICIAL | Juventus agree deal with @FCBarcelona to sign @arthurhromelo and for the sale of @Miralem_Pjanic.

— JuventusFC (@juventusfcen) June 29, 2020
Arthur never really came close to his ceiling during his time in La Liga, and his spell in Italy has been less than stellar as well. His maiden campaign with Juventus was indeed a letdown as he failed to cement himself in Pirlo's starting lineup. The 24-year-old started only 13 Serie A matches from the total 22 he featured in, explaining that injuries played a role as well in Arthur's dismal start to his Juventus career. 
Arthur's demotivation was exacerbated by the fact that he did not receive positive news from Juve's pre-season medical tests.  He was obliged to have surgery to treat a leg injury that had been bothering him since February, which means the midfielder will remain sidelined for the first two months of the new season.
. @arthurhromelo underwent a successful surgery.

Here are all the details ⤵️

— JuventusFC (@juventusfcen) July 16, 2021
Although for now, it looks highly unlikely that Juventus will let go of the midfielder, a number of clubs might be on the market to recruit him despite his injury. He is under contract with the club until 2024 and reportedly makes €105,700 per week at Juventus, which is roughly triple of what he made at Camp Nou. While Allegri is likely to have him in his plans for next season, moving the midfielder can certainly bring in some dough, and getting rid of his wages can help to stabilise the wage bill. 
CASH COW
CRISTIANO RONALDO
While many clubs would want to keep hold of Cristiano Ronaldo's world-class talents, the situation in Turin looks to be so complicated that they may be on the brink of allowing their talisman to walk. Following his bombshell transfer from Real Madrid to Juventus, the Portuguese striker has truly established himself in Italy as the offensive powerhouse he has been dubbed as for years, leading Juventus to back-to-back Serie A titles.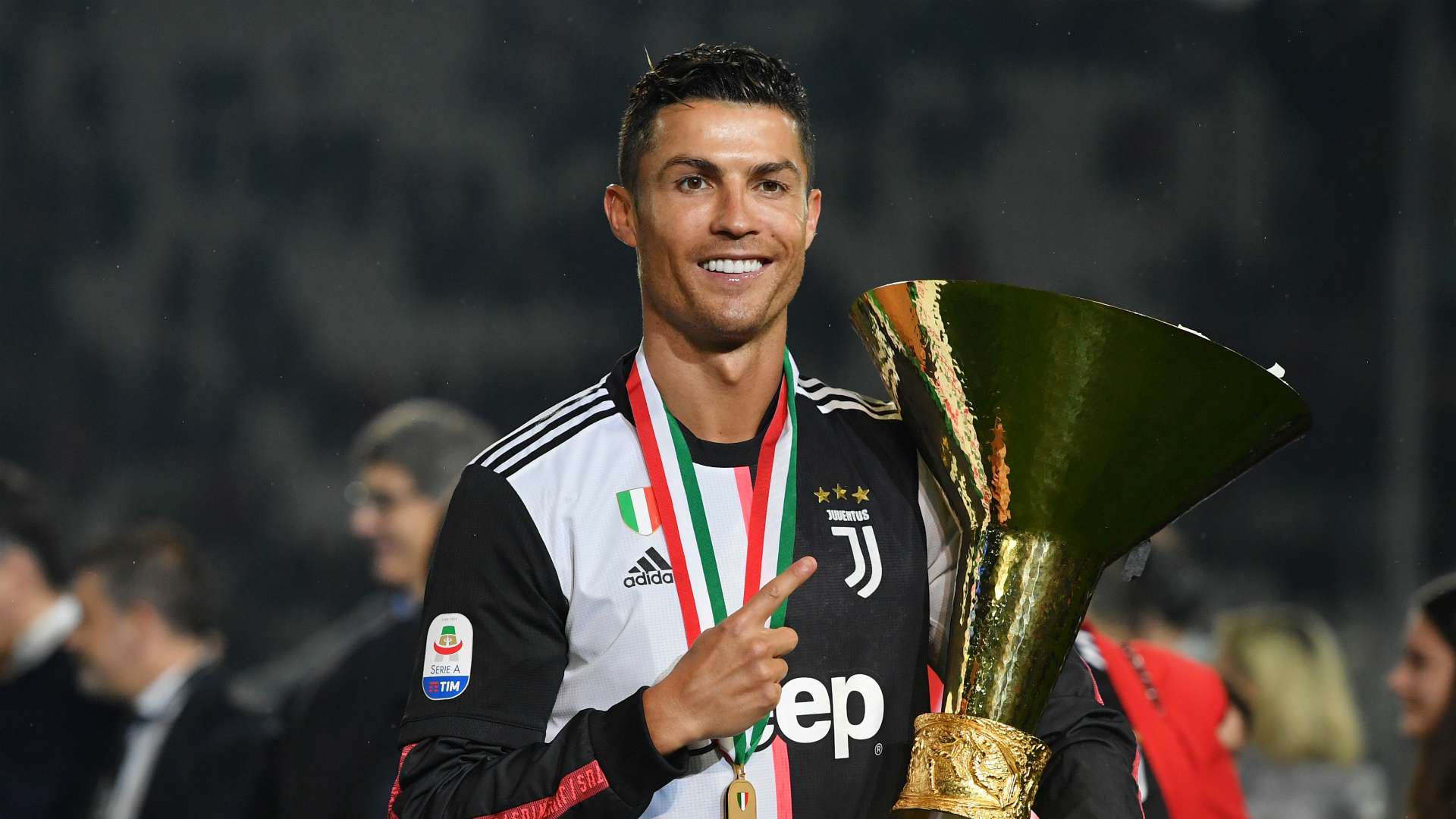 From incredible performances in Serie A to clutch efforts in the Champions League, Ronaldo has retained his predatory instincts inside the opposition box even at the age of 36. However, Ronaldo's future at The Old Lady seems dubious, as new Juve manager Allegri seeks a summer revamp for the former Serie A champions. While Dejan Kulusevski and Federico Chiesa remain the future for the Juve flanks, the coach is attempting to craft an offence that is not reliant on Cristiano Ronaldo.
Rumours of a possible Serie A departure for the Portuguese have been circulating since the start of last season, and this likelihood might become a reality in the coming days. Unsurprisingly, Ronaldo is Juventus' highest-paid player. His reported weekly wage of roughly €596,100 is over four times that of the club's second-highest earner. 
Because of the financial effect of the coronavirus, they are having difficulties paying the talismanic striker. With his contract expiring next year, the club is unlikely to offer him an extension and hence, this might be the club's final opportunity to sell him or have him leave as a free agent next summer.  
With Juventus reportedly looking at potential swap deals plus cash in exchange for Ronaldo, clearing his exorbitant wages will undoubtedly improve the club's wage bill position while also bringing in much-needed funds. 
CHANGE OF SCENERY
PAULO DYBALA
After 6 years of inspiring performances mixed with injuries and other setbacks, Paulo Dybala might well be ready to pack his belongings and pursue a change of scenery. Following his transfer from Palermo back in 2015, he quickly found a special place in the heart of Juventus fans and became a fan favourite. And, after several seasons of exceptional performances, this season represented a significant step back in Dybala's career that has progressed at a breakneck speed. 
To begin the last season, the Argentine was sidelined for 47 days thanks to a thigh injury. He then complained of muscle fatigue shortly before Christmas, which was followed by an 80-day absence owing to ligament injury. 
Following a season marred by injuries and underwhelming performances whenever he stepped foot on the pitch, a change of outfit for Dybala might be beneficial for both the player and the club. With Juventus exercising their purchase option on talented Weston McKennie back in March, Dybala's departure will also benefit the American's development. 
🇮🇹 Paulo Dybala's Juventus record in Serie A under Max Allegri (club rank):

Goals – 57 (🥇)
Assists – 25 (🥇)
Shots – 375 (🥇)
Key Passes – 235 (🥇)
Dribbles – 302 (🥇)
Big chances created – 30 (🥇)
Accurate through balls – 19 (🥇) pic.twitter.com/us7Lkpnq91

— WhoScored.com (@WhoScored) July 20, 2021
The Argentine's talent is undeniable, and he is certainly one of the finest when healthy, therefore there could be numerous bidders in the market for his signature. However, it is possible that Dybala might stay put in Italy for another year, given it was under Allegri that the Argentine rose to prominence.