Shortly after France's Ligue 1 announced last month that Amazon Prime Video in France acquired the broadcasting rights to eight Ligue 1 matches per week, Canal Plus, the league's long-time broadcast partner, responded angrily. This uncertainty has pushed Ligue 1 clubs to become financially unstable as teams would be looking to pick up stars on the cheap or "bargain buys" to fix their clubs. 
BREAKING: Amazon have won the majority of the rights to Ligue 1 & Ligue 2 football for 2021-24. pic.twitter.com/AYbRJinSej

— Oddschanger (@Oddschanger) June 11, 2021
While Amazon has reportedly committed to air eight games per week for around $300 million each campaign, Canal Plus was obligated to pay over $400 million for the two matches per week it had acquired in a previous rights auction. Now that it has refused to pay, several teams have entered this transfer market concerned about the likelihood of bankruptcy rather than sales and acquisitions. 
France's Canal+ says will no longer broadcast French League 1 games https://t.co/MiO7E1weBS pic.twitter.com/SgTLncmgzp

— FRANCE 24 (@FRANCE24) June 11, 2021
With clubs fearing that they will be unable to pay even their players' wages, many will be allowing their players to depart for a reduced fee. In that case, here are the five potential bargain buys from Ligue 1 that can happen owing to several French clubs being on the verge of insolvency. 
HOUSSEM AOUAR
Houssem Aouar is on the radar of several major clubs hunting for a player that possesses a lethal combination of pace and top-tier technique. 
https://www.instagram.com/p/CPIN9yXB9tC/
There are few players in Ligue 1 with his technique, as well as his imagination and desire to attempt the unthinkable. The Lyon midfielder is an excellent creator, with a brilliant distribution for long or line-breaking passes and constantly searching for an opportunity to provide an assist. He is a high-intensity midfielder, with his mind being permanently active. 
A moment of magic from OL birthday boy @HoussemAouar! 😍pic.twitter.com/pxk6UPOIAq

— Olympique Lyonnais 🇬🇧🇺🇸 (@OL_English) June 30, 2021
In addition to that, the 23-year-old possesses the skill and speed to swerve past opponents in a heartbeat. Aouar's blend of different skills allows him to adjust to the tempo of the game. Whether it's fierce counter-attacking surges into the box or orchestrating the midfield with tight-knit passes and one-twos, the Frenchman thrives in both departments.
IDEAL LANDING SPOT: ARSENAL
JEREMY DOKU
The young legs of Jeremy Doku define speed. At just 19 years of age, the Rennes wonder kid is a demon with spaces. His terrorising acceleration can be applied over few metres and it means he can be a difference-maker in situations when the team structure is not enough to generate advantages in static scenarios.
Jérémy Doku left everything on the pitch 👏👏👏

Big future.#EURO2020 pic.twitter.com/3C9q31DZ2g

— UEFA Nations League (@EURO2024) July 2, 2021
With opponents close to him, he can speed up and gain one or two additional metres that did not previously exist. If his first touch is good, he is impossible to defend against. He instils fear in the opposition as they know they are doomed if they lose the ball.
8 – Jéremy Doku completed eight dribbles against Italy, a record for a teenager since we have full data for the World Cup (1966+) and EUROs (1980+). Mesmerising. #EURO2020 pic.twitter.com/29oWdkr1Hh

— OptaJoe (@OptaJoe) July 2, 2021
But a big, unheralded quality of Doku is his ability to make spaces larger than what they really are. Either because defenders are intimidated or because of his acceleration and timing, he gains an extra second which then makes him unstoppable. 
IDEAL LANDING SPOT: LIVERPOOL
SVEN BOTMAN
Sven Botman was the defensive marshal for Lille, with the center-back being a pivotal player for his club, helping them achieve Ligue 1 glory. 
https://www.instagram.com/p/CPSaGeLAHjc/
As a result of his decade-long education at the Ajax academy, the 21-year-old is supremely adept and comfortable in possession. He is never afraid to beat one or two lines with his passes as he knows he can complete them. It's exquisite as he is everything you can ask for in build-ups and more. A stream of solutions, both pre-planned and derived from his reading of the game. 
Sven Botman in Ligue 1 20/21:

🔘 176 aerial duels contested
🔘 120 aerial duels won

Outstanding. 👏👏👏 pic.twitter.com/gyPMQuEr68

— Statman Dave (@StatmanDave) May 23, 2021
This, though, does not exempt him from being a master in defence through his anticipation and intelligence. His positioning is always on point to keep a very high line and his constant scanning of the surroundings makes him perfectly synchronised with his defensive comrade.
IDEAL LANDING SPOT: MANCHESTER UNITED, BARCELONA
BOUBAKAR KAMARA
Boubacar Kamara, a Marseille academy graduate, is one of France's hottest prospects at present. Despite being only 21, the midfielder has already bagged 96 Ligue 1 appearances with his boyhood club.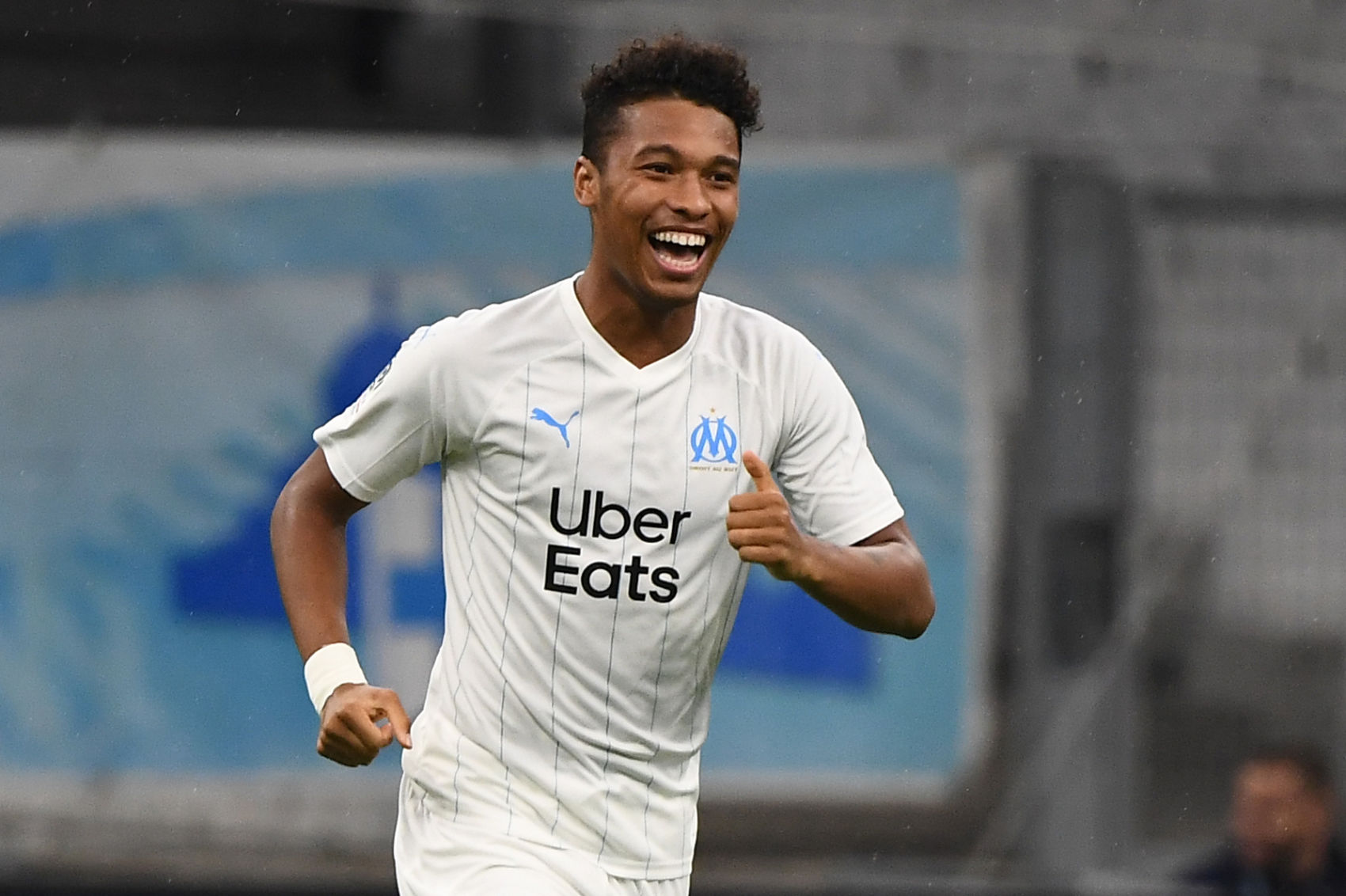 With almost 8,000 minutes and European experience already under his belt, anybody who signs him is acquiring a highly seasoned player with tons of room to develop. The defensive midfielder adds balance, keeps the ball moving to move the opponent, and creates and exploits spaces. He is always properly positioned and oriented to give continuity to the ball circulation, and this, alongside his constant scanning, helps him make the best decisions at all times. 
As a former center-back, Kamara thrives in the defensive aspect as well and isn't hesitant to put in the tackles to win back possession. 
IDEAL LANDING SPOT: AC MILAN, LAZIO
PAPE SARR
Pape Sarr is a graduate of the Génération Foot academy, one of Africa's most prestigious academies that have produced several outstanding footballers in recent years, including Sadio Mané, Ismaela Sarr, and Ibrahima Niane.  
https://www.instagram.com/p/CNiWPiajMyW/
The 18-year-old is a golden talent with silky technique, pinpoint short and long passing, huge personality and differential creativity at the edge of the box. He receives, turns around, carries the ball forward and passes. He is a player, usually an interior, to attract and unbalance defences vertically, linking up the back with the front. 
A player tailormade for an interior role as a 6 or 8, he is capable of changing what he is about to do in tenths of a second and improvising under any circumstance. It is very difficult to find a player with these abilities and this speed of execution.
IDEAL LANDING SPOT: ASTON VILLA
Which club outside of France will land these stars on the cheap as these bargain transfers can possibly fix teams outside of Ligue 1, do you think your club will make some smart buys this transfer window.