Every transfer window gives a wonderful chance to build a strong squad. However, not every window is a successful one. A new squad can go on to break records with the new additions or hit new lows. There is always a possibility of a transfer window that can derail the harmony in the squad and regress it.
Few transfers even go as far as destabilizing the club's fundamental structure. It is difficult to handle the aftermath of one such transfer but FC Barcelona have experienced many uch shocking transfer misses in the market in the recent past.
LATEST NEWS | Leo #Messi will not continue with FC Barcelona

— FC Barcelona (@FCBarcelona) August 5, 2021
Barcelona have been mismanaged recently by ex-president Josep Bartomeu and Sandro Rossell before him. The Spaniard's reign started with a UCL triumph. But that was the inertia of past success and it never clicked on after that. The board were caught in one scandal after another. Neymar Jr was controversially sold to PSG. The funds which came in were grossly misused as no player lived up to their price tag. The howlers in the market dragged Barca into a mountain of debt.
The new board headed by Joan Laporta felt the heat of their predecessor's failures. Handling Lionel Messi was one of the biggest issues in the build up to the elections. Barcelona's endless debt and the La Liga salary cap setup prevented Messi from re-signing with Barcelona as a free agent. Had the decisions been better 3-4 years ago this day wouldn't have arrived. This now means Lionel Messi leaves the Catalans as a free agent.
Barcelona spent an initial £96.8m on Ousmane Dembele. They've now paid the best part of £142m to Liverpool for Philippe Coutinho. And they spent £107m on Antoine Griezmann.

Not one has been an unqualified success. Again, Barcelona have only themselves to blame.

— Adam Newson (@AdamNewson) August 6, 2021
We trace the five major blunders that Barca have committed in the market in the recent past which has brought the club to its knees.
PHILIPPE COUTINHO'S TRANSFER
After Neymar Jr left Catalonia there was severe pressure on Barcelona to replace him. Bartomeu took matters into his own hands to find his replacement. Philippe Coutinho, then in brilliant form for Liverpool, was identified as the ideal candidate. It came as a surprising decision as he wasn't a natural like for like replacement for Neymar. Coutinho was an attacking midfielder who could play as a 10 or a second striker. He'd operate in the same areas as Lionel Messi.
⏪ Remember when Barcelona loaned Philippe Coutinho, their £142m signing, to Bayern Munich…

🥴 And he scored twice off the bench against them in a 8-2 defeat in the Champions League… pic.twitter.com/N2lmXxP3ng

— WhoScored.com (@WhoScored) August 4, 2021
Barcelona paid Liverpool a whopping €120 million and a further of €40 million were to be paid as add-ons. Though Coutinho impressed at Camp Nou initially, he was always a square peg in a round hole. He neither had the pace to play on the flank nor the tenacity to learn it. After a disappointing campaign, he was loaned to Bayern Munich where he won the Champions League.
The loan move was supposed to spark his Barca career but it fell flat. Coutinho was unlucky to have injuries and was frozen out of the squad towards the end of the last season. Now Barcelona are looking to offload him in any cut-price deal as they will have to pay Liverpool a further 5 million if he appears in the matchday squad for a minimum number of times.
It turned out to be a bad signing for that value. What adds insult to Barca's injury is how Liverpool have used Coutinho funds to win the Champions League and Premier League.
OVERPAYING FOR GRIEZMANN
Three years ago, Antoine Greizmann was flying high at Atletico Madrid. He was the outside favourite in the Ronaldo- Messi debate and namechecked himself a couple of times in that regard. The French striker dazzled at the World Cup to lead France to glory. His future was up in the air as Barcelona were rumoured to be interested in him.
Barcelona's finances and Atletico Madrid's transfer ban didn't let the deal go through in 2018. After a year of waiting, Barcelona paid Griezmann's €120 million buy-out clause giving Atletico no chance of keeping him. The World Cup winner signed a contract that made him the squad's second-highest earner behind Messi. Though a world-class player was signed, there were doubts whether he could suit Barca's style of play.
Griezmann jeered by Barcelona fans who yell "it's your fault Messi's gone"https://t.co/SZD9i1bXEG pic.twitter.com/kuw9oZxU9C

— Mirror Football (@MirrorFootball) August 6, 2021
Griezmann thrived as a secondary striker in a 4-4-2 at Atletico Madrid. Barcelona prefer to play a 4-3-3 with a lone striker and Luis Suarez blocked Griezmann's path in the centre forward role. Their injury concerns meant Griezmann had to play on the left wing at times. It clearly didn't suit him as he stumbled in his first season at Camp Nou. At the end of the season, Suarez's exit opened a clear path to him.
A sudden loss of form dented his confidence last season. However, since the turn of the year, Griezmann has upped his game and he is looking like his previous self. His linkup play is getting better and he got used to Barcelona's style. Lionel Messi's exit could give him a chance to shine at Barcelona as the marquee player or it could put in an unreal amount of pressure on him as seen already by fans blaming him for Messi's departure.
OH NO OUSMANE
"Serious business is about to begin," said Ousmane Dembele after signing for Barcelona and this could be his best contribution at the club. The winger was signed as Neymar's direct replacement in 2017 as a promising 20-year-old. Dortmund lobbied Barcelona into paying €105 million-plus addons for a young winger with blistering pace and clinical finishing. It looked like a high-risk high reward situation. But to Barcelona's dismay, the risk didn't pay off.
2019/20: Torn muscle
2019/20: Hamstring injury
2019/20: Muscle injury
2019/20: Hamstring injury
2018/19: Hamstring injury
2018/19: Torn muscle bundle
2018/19: Ankle injury
2017/18: Torn muscle bundle
2017/18: Hamstring injury

Ousmane Dembélé's injury record. 🤕 pic.twitter.com/gAnL0gPTXr

— Football Tweet ⚽ (@Football__Tweet) October 1, 2020
Dembele, into his fifth season at Barcelona, has failed to win over the fans and the managers alike. He has had a horrible injury record and was restricted to hospitals more than the training pitches. Dembele's talent was never in doubt, but it was a shame that he never gets to showcase it regularly.
Every time Dembele makes his way out of the injury room, there'd be some hope for a continuous run only to be quashed by a recurring injury. This season might be his last chance to perform at Camp Nou with Memphis Depay coming in. The Dutchman operates on the same left side as Dembele. The Frenchman has to stay fit and constantly impress his manager on the training pitch to do some business on the pitch at least this time.
BALANCING THE BOOKS?
This deal represents the utter chaos that used to take place in Barcelona's boardroom under Bartomeu. In order to balance the books, a young player in Arthur Melo was swapped for Juventus' Miralem Pjanic.
Arthur was heralded at the next big thing at Barcelona when he was signed from Gremio in 2018. The Brazilian was a true midfield maestro who enjoys making the game slower and then bursting into life with a slick pass. If given time, he could've grown into the role vacated by Xavi a few years ago and made it his own.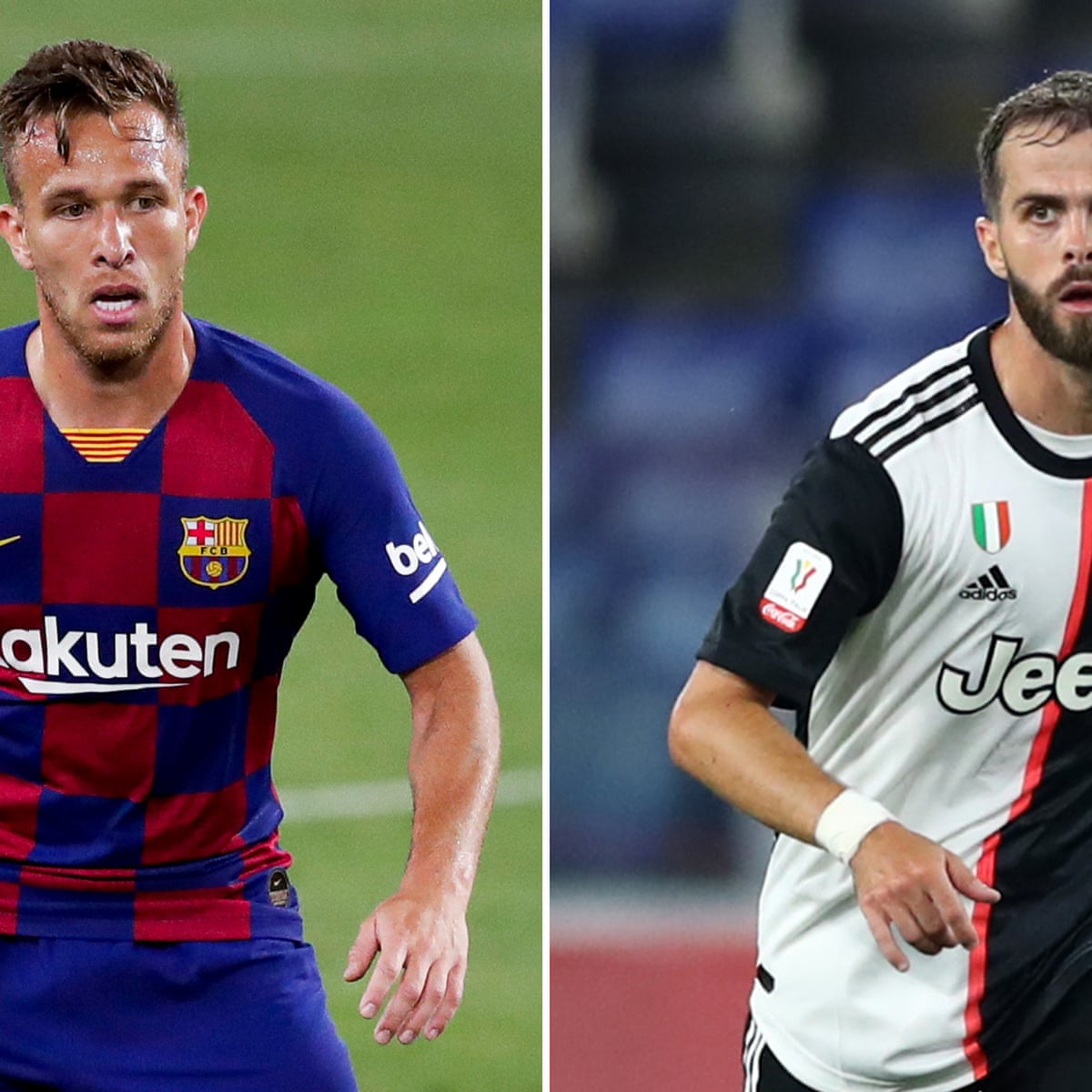 Instead, a strange swap deal was struck with Juventus to balance the books for about €70 million. Pjanic is undoubtedly a superb player but given his age, he was never a fit for Barcelona. Instead of building a young squad, a player in his 30s was bought into an already ageing sqyad. Pjanic never had a real crack at the first team. He has been on the fringes and has pretty much been forgotten about in terms of on-field plans.
As Pjanic is a high wage earner, Barcelona are looking to offload him. Since no club would come forward to pay €70 million, cutting their losses would be the best choice for Barcelona.
THE EMERGENCY STRIKER
A couple of years ago Braithwaite would've been thrilled to just visit Camp Nou let alone make it a permanent residence. Luis Suarez, Lionel Messi and Ousmane Dembele were Barcelona's forward options in the 2019/2020 season. For a club of Barcelona's stature, having high-quality backups is a must and the board failed to realise that fact before any harm was caused.
I missed this ⚽️ great to be back 🔵🔴 pic.twitter.com/51f8zAbOHo

— Martin Braithwaite (@MartinBraith) August 4, 2021
The lightning did strike as Dembele was injured after the winter transfer window closed in February 2020. Barcelona were desperate for a striking option. The league itself gave in to their demands and granted them an emergency transfer option. The Catalans raided Leganes for the Danish international. Braithwaite was thrilled to be a part of the Barcelona chapter and make it the most memorable spell of his career.
Though he hasn't done too badly at the club, he hasn't exactly light it up either. A stop-gap arrangement is what he was and the club even today continue to employ him. Although Brathwaite is not a liability financially, he has come to become a symbol of Barcelona's mediocre recruitment and mode of operation where average players are bought and given contracts that cannot be broken (like with Umtiti, Lenglet, and co.) which has left them in the puddle that they are today.