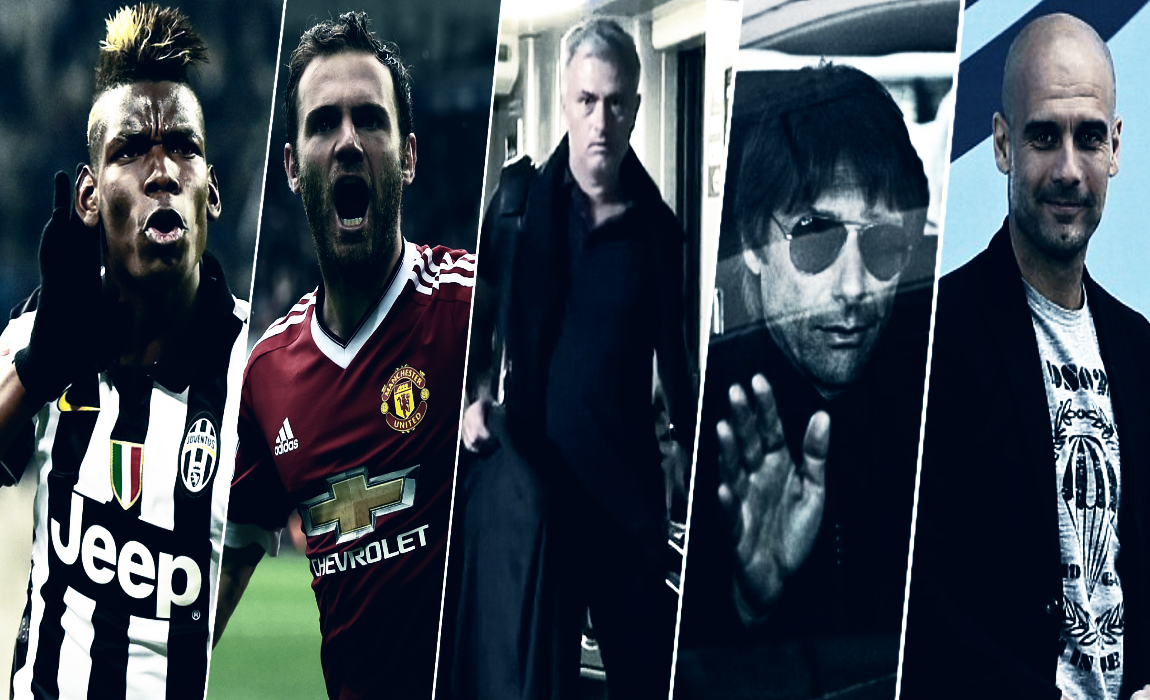 Monday Transfer News: Pogba Removes Juventus From Twitter, Conte Heads To Stamford Bridge PLUS More
Ah, its that day of the week again. Monday. But here, we have a busy day. Because we will tell you who will splash the cash and who will spring a surprise in the 3rd Day of the Summer Transfer Window.
CSKA Moscow coach Leonid Slutsky said, "He'll be leaving on Tuesday. And if you look at the way things are done over there you'll see he is a player just made for English football."
Arsenal wants a striker desperately despite Olivier Giroud's sizzling form in EURO 2016. According to Spanish paper AS, Arsenal are ready to offer Real Madrid striker Alvaro Morata £144,000-a-week, which is more than double his current wages.
Real Madrid activated a buy-back clause to bring the 23-year-old Morata back to the Bernabeu for £23million from Juventus.
I have always said, we do not welcome any bid for Dimitri Payet. dg https://t.co/4sA1RH6eor

— David Gold (@davidgold) July 4, 2016
Paul Pogba
himself have given the most conclusive hint that he will leave Juventus this summer after four trophy-laden seasons at the Seria A club. Pogba has stopped following the
Serie A
champions' account on Twitter.
The Ice Breaker.@paulpogba and the hosts brought the ? .
Next stop: The #EURO2016 semi-final.#FirstNeverFollows pic.twitter.com/g6PwSKJQKw

— adidasfootball (@adidasfootball) July 3, 2016
Manchester City
coach. Admits he won't bring Lionel Messi but promises to 'hug and kick a****' of City players.
Amazing first day for Pep in Manchester!! #ItBegins ?✌?️ pic.twitter.com/S6jrzWugft

— PepTeam (@PepTeam) July 3, 2016
Pep and Txiki: two friends, one project, the same philosophy. Passion?⚽️ pic.twitter.com/KcCM6gm1ci

— PepTeam (@PepTeam) July 3, 2016
But where is he going
?
? The Reds return to training! ?https://t.co/a2xhDirSlO

— Liverpool FC (@LFC) July 3, 2016
? Morning, Reds. How about this for some #MondayMotivation – The #LFCtour starts on Friday! Excited? pic.twitter.com/fh207XikOT

— Liverpool FC (@LFC) July 4, 2016
? All smiles at Melwood! ? pic.twitter.com/sBGYp0cT6f

— Liverpool FC (@LFC) July 3, 2016
Old Trafford
.
A video posted by Jose Mourinho (@josemourinho) on
Antonio Conte
also took charge at Chelsea, Jose Mourinho's former club.
The presence of this man on the touch line next season is going to be thrilling.

Forza Conte. pic.twitter.com/glCVvjcltH

— ️ (@ContehoIic) July 4, 2016
Pep Guardiola
was unveiled as the Manchester City manager on Sunday
What a tremendous day! I'm so proud to be a part of such an incredible club. @MCWFC @ManCity ?? #ItBegins pic.twitter.com/5MjkIkmmh4

— Karen Bardsley (@klbardsley) July 3, 2016