Ronaldo scored an incredible 42 goals in just 46 appearances and reached a special milestone when he notched his 400th goal for the club for the Spanish giants.
But with these latest revelations surrounding his tax fraud allegations a number of top clubs across Europe have now been on red alert.
Ronaldo is believed to have a buyout clause in his contract with most reports putting his figure for a move around £657m while some say it could stretch to almost £1bn.
Here are five potential destinations for Ronaldo including a shock move back to one of his former clubs.
[espl_dropcap]4[/espl_dropcap] Manchester City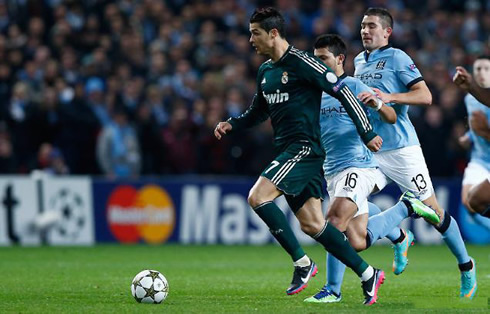 [espl_heading size="14″]There are a thousand reasons why Cristiano Ronaldo would not move to Manchester City. They're managed by a former rival manager, Pep Guardiola – Ronaldo is a Manchester United favourite, etc. However, the rule in modern football is simply, money talks – and by that logic, Manchester City are positively loquacious. Never before have Sheik Mansour's deep pockets mattered more – Real Madrid could recoup a €200 million fee, while City also have the financial wherewithal to fulfil Ronaldo's astronomical wage demands. The Portuguese superstar could fit in perfectly in Pep Guardiola's side, possibly even replacing Sergio Aguero in attack, who has left his manager underwhelmed with his contribution. Ronaldo may be aging, but his nose for goal could be perfect for a Manchester City midfield that is extremely creative.[/espl_heading]
[espl_dropcap]3[/espl_dropcap] AS Monaco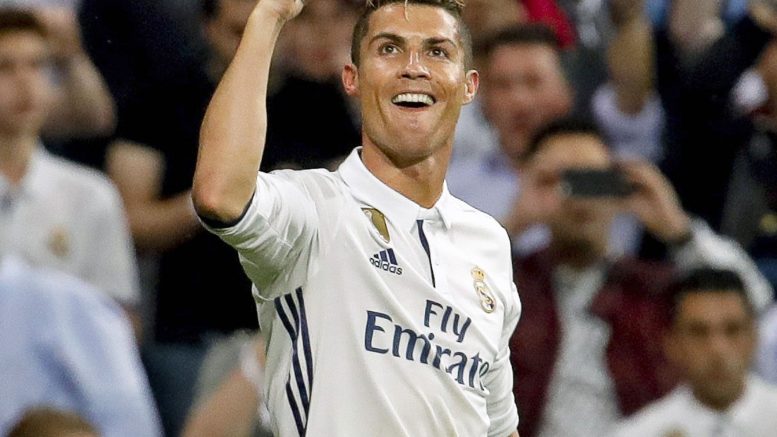 [espl_heading size="14″]At first glance, moving to AS Monaco would seem rather unlikely, but look deeper and a move to the principality makes perfect sense for Cristiano Ronaldo and even Real Madrid. It's no secret that Los Blancos want Kylian Mbappe, and the idea of a swap deal for a younger player who could effectively be the next world superstar might turn out well for Real Madrid. Ronaldo's agent, Jorge Mendes has close ties to AS Monaco, facilitating the moves of multiple clients to the Ligue 1 club. Tax issues remain Ronaldo's bone of contention with Real Madrid, as the Portuguese star apparently was displeased with the lack of support from Real Madrid. There would be no such issues at AS Monaco since the principality of Monaco is a tax haven, which could also ease the Ligue 1's sides ability to afford Ronaldo's wages. Monaco have a young side that made the semi-finals of the UEFA Champions League, so there is sporting merit to a move to France.[/espl_heading]
[espl_dropcap]2[/espl_dropcap] Paris St-Germain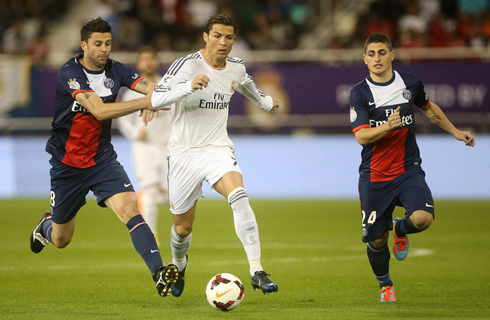 [espl_heading size="14″]This isn't the first time PSG's links with Cristiano Ronaldo have surfaced. The Portuguese star's links with the club have remained ever since Ligue 1's nouveau giants were placed under Qatari ownership. Ronaldo fueled the rumours himself a couple of years back, having a 'private-but-rather-public' conversation on the touchline with then PSG boss, Laurent Blanc. Ronaldo was alleged to have told Blanc that he would 'love to work with him', although plenty of cynics later reminded us that it was simply a tactic to ensure Real Madrid offered him a greater pay rise in negotiations for his new contract, which he signed at the end of the 2015/16 season. PSG chief Nasser El-Khelaifi would jump at the chance to sign Ronaldo, and can comfortably stump up the circa €400 million it would require to bring the Portuguese star to France, especially given the higher taxation in the country. With a brand like Ronaldo though, PSG could comfortably justify the move on a financial level, and he'd be entirely perfect on a sporting level as well.[/espl_heading]
[espl_dropcap]1[/espl_dropcap] Manchester United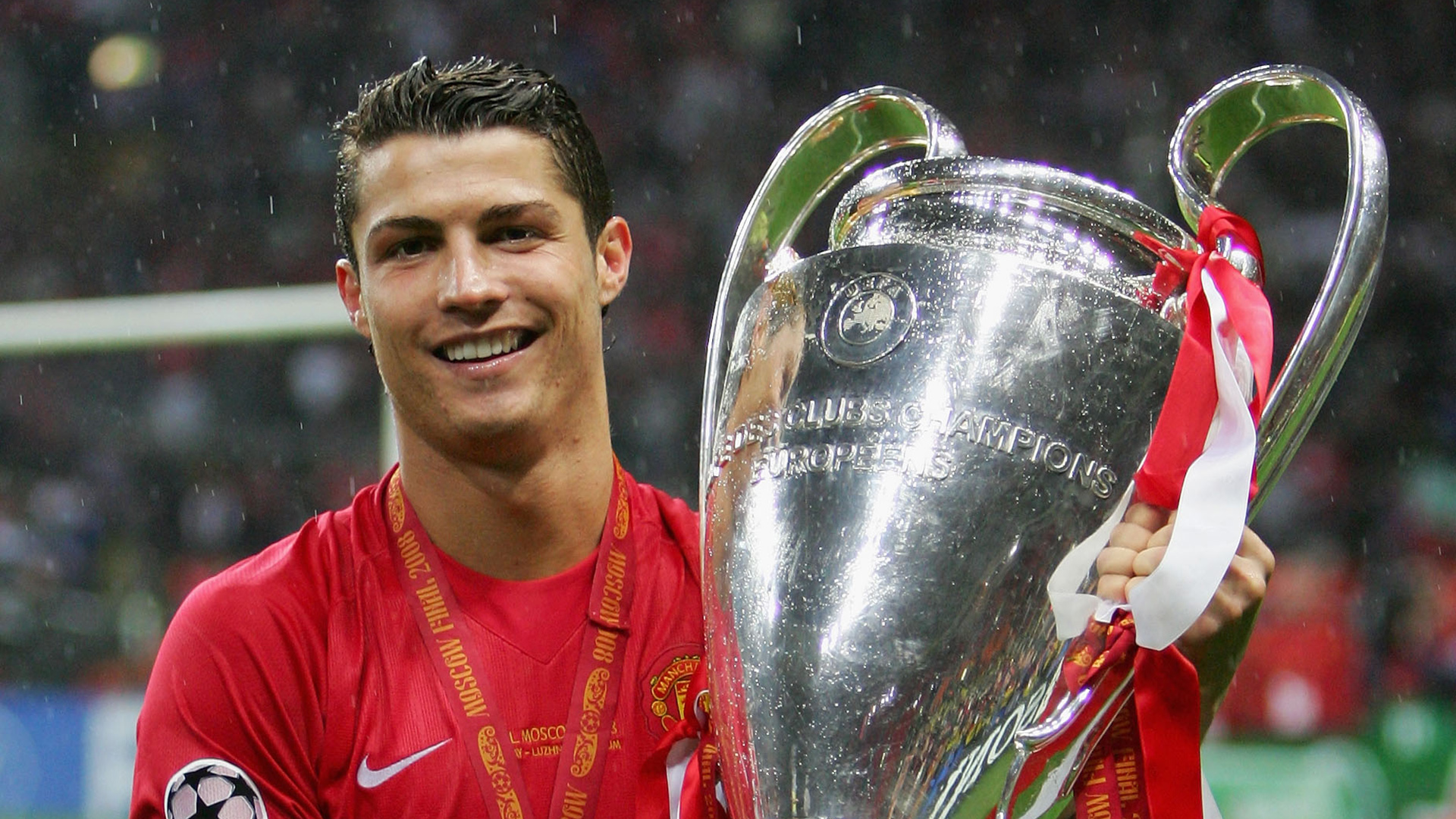 [espl_heading size="14″]Cristiano Ronaldo loves Manchester United, Manchester United loves Cristiano Ronaldo. There are no two ways about it – the stage is perfectly set for a move for Ronaldo to move back to Old Trafford, now that Jose Mourinho leads the side and that the Red Devils are back in the UEFA Champions League. United are the richest club in the world, and having paid €105 million for Paul Pogba last summer, they will certainly not baulk at the idea of putting together a blockbuster deal for one of their favourite sons. On a sporting level, Ronaldo will not be doing his Ballon d'Or chances any harm, as the Red Devils are in the midst of assembling a side that could meaningfully challenge for the Premier League and the UEFA Champions League. It would be the perfect way to announce that United are back amongst the big boys[/espl_heading]
Just for the information, Chinese League isn't a possible destination because of the restrictions and new rules introduced by the Chinese League.