We're just into the first few weeks of the transfer window and Paris Saint Germain and are into business already. The Paris club are determined to make up the lost ground both domestically and in the continent. As a result, they're making a host of changes in the offseason and are preparing for a two-pronged assault in the next campaign. We can assess PSG's window thus far and make PSG potential lineup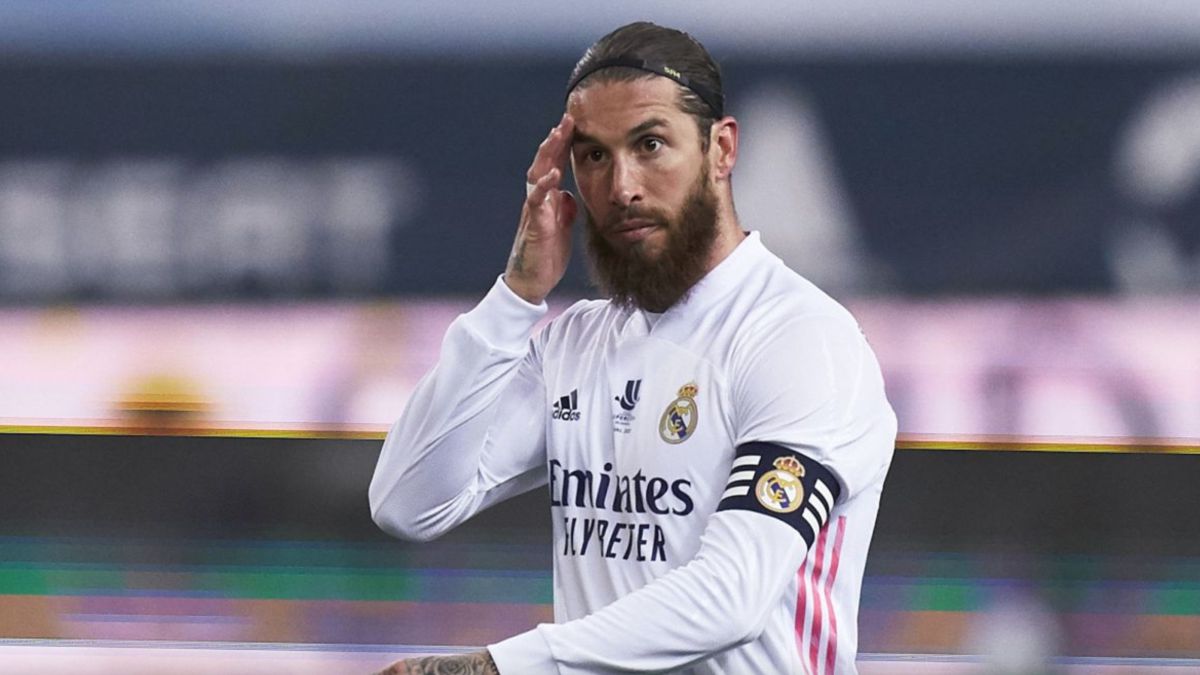 Reports from Spain suggest that they've captured the signature of Sergio Ramos as a free agent. The legendary center-back has left Real Madrid recently as his contract expired . PSG's board and their director Leonardo Araujo acted quickly to get the services of a four-time Champions League-winning defender. This signing goes on to show their intent to dominate Europe.
Sergio Ramos is set to join Paris Saint-Germain in the next days, as @mohamedbouhafsi reported! He's expected to undergo his medical in the next few days as new PSG player. 🔵🔴 #PSG #Ramos

— Fabrizio Romano (@FabrizioRomano) July 1, 2021
PSG are one of the fewest clubs in the world that could go on a spending spree even in the pandemic riddled market. Backed by the Qatari Sports Investments their owner Nasser Al-Khelaifi has infinite resources to put into his PSG project. Hence wages and transfer budgets would never be a problem for a club of PSG's size.
Mauricio Pochettino would be hoping that these summer signings would let them reconquer France and lift the Champions League for the first time in their history.
THE WINDOW SO FAR
In today's market, the ability to sign a free agent is an art. A top free agent would attract a multitude of suitors. A club must have a strong project and must be in a good financial pull to satisfy the player's demands. PSG is the best of both cases as they've hit jackpot with two free agents. Firstly, they've snatched a Champions League winner in Geroginio Wijnaldum from Barcelona's grasp. Now they've again done it right with Sergio Ramos by offering him a two-year contract that he craved for.
PSG approached Sergio Ramos agent in January – after opening talks in April, they've been offering him a two-years contract as Sergio always wanted. 🇪🇸 #PSG

Ramos will sign until June 2023 – now PSG are planning to announce Hakimi, Ramos and Donnarumma deals within 15 days. https://t.co/T839I9J7AG

— Fabrizio Romano (@FabrizioRomano) July 1, 2021
Apart from the free agents they're also prepared to spend big on players. Achraf Hakimi, the explosive Morrocan wing-back might set them back by at least £70 million. Also, they're known to be in the market for another left-back. Theo Hernandez of Milan is touted as the potential signing. The French man won't come cheap. The club is also said to signing another big name centre-back. Raphael Varane of Real Madrid may follow Ramos' footsteps and move to his native France.
The ambitious French club is ready to shock the world markets once again. They signed Neymar and Kylian Mbappe in one window to send the world into a frenzy. They're now looking at getting one of the greatest players of all time or who knows even two this time.
PSG favourites to sign Lionel Messi after Barcelona legend becomes FREE agent https://t.co/nQBOEubRzl

— The Sun Football ⚽ (@TheSunFootball) July 1, 2021
Lionel Messi who has become a free agent recently is available on the market. Should PSG go all out for him, things might change drastically. Even Cristiano Ronaldo is a transfer target for the club. What a coup this would prove to be.
Kylian Mbappe's contract situation might be their only worry before the transfer window closes. Rumors suggest that the French superstar has decided not to renew his contract but the club believes an alternative can be found.
PSG POTENTIAL LINEUP
After splashing money throughout the transfer window, Pochettino might be having numerous new faces in the dressing room. The Argentine manager can build his lineup in a variety of ways to put them back on track. His signings would've stabilized the team with youth and experience. Most important of all they would bring a winning mentality that's required to end their Champions League hoodoo.
PSG are close to coming to an agreement in principle with AC Milan defender Théo Hernandez.

AC Milan want at least €40m in the deal.

(Source: Foot Mercato) pic.twitter.com/fW2Eob4QM9

— Transfer News Live (@DeadlineDayLive) May 27, 2021
A CLASSIC SYSTEM (4-3-3)
Pochettino can stick to his favorite 4-3-3 to provide results. That formation has the scope for wingers to change games. It also has a place for explosive full-backs to marauder down the wing and wreak havoc.
This formation of PSG might slightly push Marquinhos out of position as they have three world-class centre-backs. The Brazilian would be required to play as a defensive midfielder. It's not a position new to him and we can expect him to thrive.
Keylor Navas;
Achraf Hakimi; Presnel Kimpembe, Sergio Ramos, Theo Hernandez;
Georginio Wijnaldum, Marquinhos, Marco Veratti;
Angel di Maria, Kylian Mbappe, Neymar Jr
A BOLD APPROACH (3-4-3)
We have seen how teams are resorting to a more adventurous three at the back approach. This formation has become common for some teams that play some entertaining football. Gian Piero Gasperini's Atalanta have shown how effective this formation can be when used in the right way.
Taking a page from their book, Pochettino might give this one a try trusting the personnel he has. This formation can get the best out of their wing-backs. It also ensures all their three senior centre-backs play together. Their midfield has the required legs and physical presence to shield the defence. This might be worth a shot for the French side.
Keylor Navas;
Presnel Kimpembe, Sergio Ramos, Marquinhos;
Achraf Hakimi, Georginio Wijnaldum, Marco Veratti, , Theo Hernandez
Angel di Maria, Kylian Mbappe, Neymar Jr
Pochettino may choose any of the above approaches. One thing we can learn from this lineup is that it is a world-conquering one on paper. He has to be perfect tactically to translate its supremacy onto the pitch in his quest for European glory.