La Liga returns to action for the 2021-22 season in less than four weeks, and teams are getting ready to improve themselves from last season's performance.
Real Madrid will be the first ones who will look to improve upon the performances of last season, in which they narrowly missed out on the league title on the final matchday to their crosstown rivals Atletico Madrid. Even in the Champions League, they went on to reach the semi-finals with an injury-plagued, ageing squad.
But with the board deciding against spending in the second successive summer in order to tackle the pandemic situation that has wrecked the world of football, there are question marks over how much the squad can be refreshed. With the exit of Sergio Ramos and imminent departure of Raphael Varane, there is a great need for recruitment and for that they need revenue.
And for that revenue to arrive at the club, FootTheBall looks at three players whom Real Madrid can sell in the coming months.
DEADWOOD
DANI CEBALLOS
There aren't many players at Real Madrid that fit the bill of being deadwood, but Dani Ceballos is somewhere around that category. The 24-year-old arrived at the Santiago Bernabeu in 2017 for a fee of €18 million but has only featured 35 times for the club in the league in the first two seasons with the other two being at Arsenal on loan.
A youth product from the academies of Sevilla and Real Betis, Ceballos arrived in the Spanish capital with much splendor after his dazzling performances at Betis for whom he managed to rack up 105 appearances in three seasons in midfield.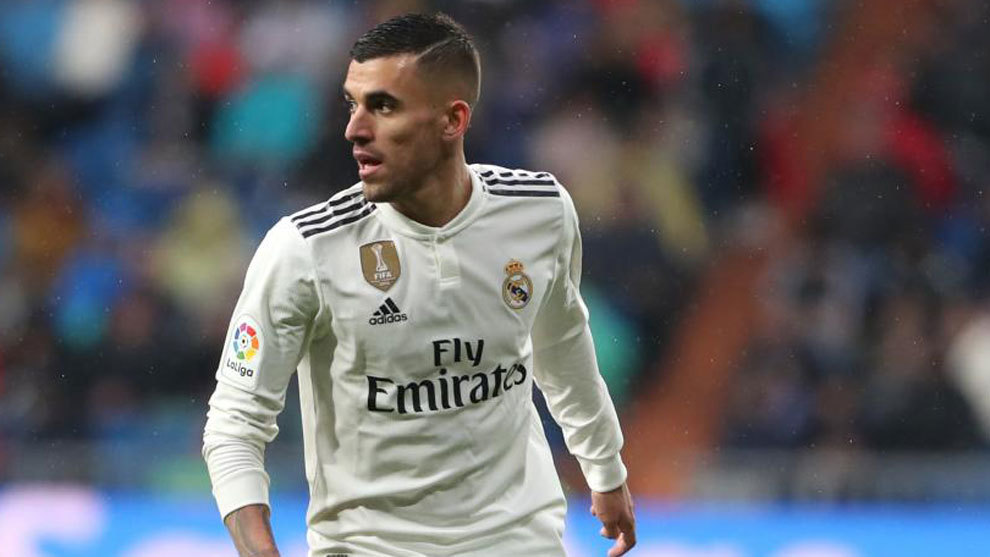 Dani Ceballos during his early days at Los Blancos, playing in the FIFA Club World Cup. (Image Courtesy: Marca / Website)
But his first season for Los Blancos was a sharp departure to what he displayed at the Andalusian club and after two tough seasons in Madrid, he moved to Premier League giants Arsenal on loan for the past two seasons. Although he managed to be a regular in London, Ceballos was not able to show any kind of improvement in his numbers, as he finished the two seasons with only two goals and five assists in 77 appearances out of which only 48 were starts.
After his return to Madrid, he spoke about how English football did not suit his play-style and that he wanted to return to Spain after his loan. Speaking to Marca he said,
"It has been an unforgettable experience. I have been in a very competitive and physical league, but for me, La Liga is better, it's a slower rhythm, with more possession and more creativity." "I adapted to England because I have the legs, but it's a constant back and forth. This is why La Liga is better for me."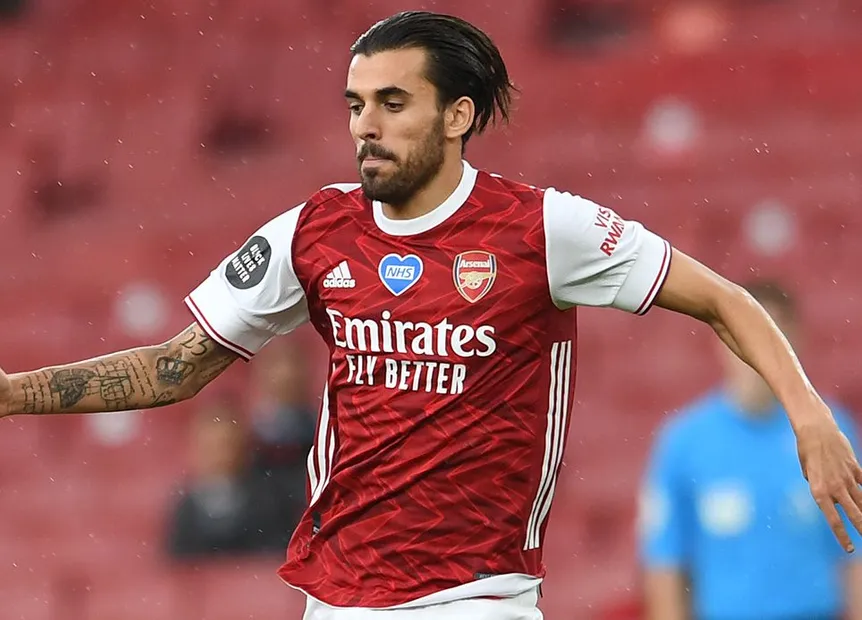 Dani Ceballos playing for Arsenal during the 2019-20 season. (Image Courtesy: Premier League / Website)
Also, he would have to fight not only the seasoned stars such as Toni Kroos, Casemiro and Luka Modric, but also peaking talents in Federico Valverde and Martin Odegaard. Youngsters from the academy like Marvin Park and Sergio Arribas have impressed in their limited outings last season. Real Madrid must sell Dani Ceballos in order to make space in the squad but also for the player's benefit so that his career does not stall.
CASH-COW
RAPHAEL VARANE
It is already happening, but the question remains 'Is Varane going to become the cash-cow that Real Madrid expect him to become in the coming days and sell him or will Manchester United, the front-runners for the services of the Frenchman, get him on a bargain deal?'
Situation clear on Varane side. He's ready to accept Manchester United contract proposal until 2026 if the agreement between clubs with Real Madrid will be reached in the next days/weeks. 🔴 #MUFC

Varane will be respectful with Real – but he'd love a Premier League experience. https://t.co/ltluFh8KSW

— Fabrizio Romano (@FabrizioRomano) July 17, 2021
The transition that Real Madrid are in right now and the departure of their captain, Sergio Ramos to Paris Saint-Germain a few weeks ago, made the majority of the football fans think that Varane was going to stay and become the de facto leader in the defence and lead the club forward in their new era, but it has come to shock of the Real Madrid fans that the 28-year-old will most probably leave the Santiago Bernabeu this summer to join Manchester United.
Although it is being stated that Varane would want a new experience in a different league, his potential departure stems from the fact that there are disputes in the negotiations for a contract extension which has made the Frenchman feel undervalued by the club. Real Madrid would want to sell him for a minimum of €80 million but with only a year left on his present contract, a deal of around €50 million to €60 million might be enough for Los Blancos to pull the plug and cash in on the centre-half.
CHANGE OF SCENERY
ISCO
After eight years in the Spanish capital, it might be time for Isco to move on from the club and continue his career elsewhere given the unbreakable partnership of the midfield trio, Modric, Kroos and Casemiro and return of Martin Odegaard, who has finally blossomed into the player that the club envisioned six years back.
He has managed to feature a number of times for the club in the past two seasons but a majority of them have been sporadic appearances from the bench and had only managed to score three in the past two seasons  which had seen him fall out of plans of the former head-coach Zinedine Zidane. Although Isco's best moments came under Zidane's replacement Carlo Ancelotti during the Italian's first stint, who has stated that everyone will be given a clean slate for the 2021-22 season, it is difficult to see the former Malaga midfielder to get some meaningful minutes ahead of Martin Odegaard in the squad.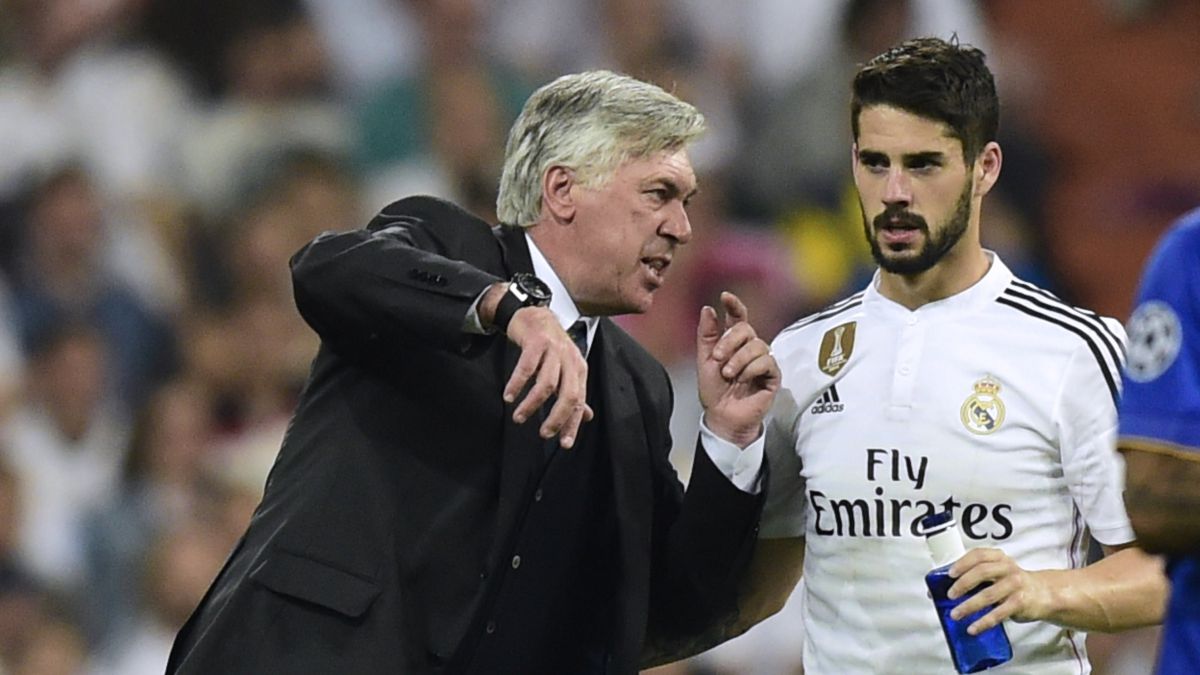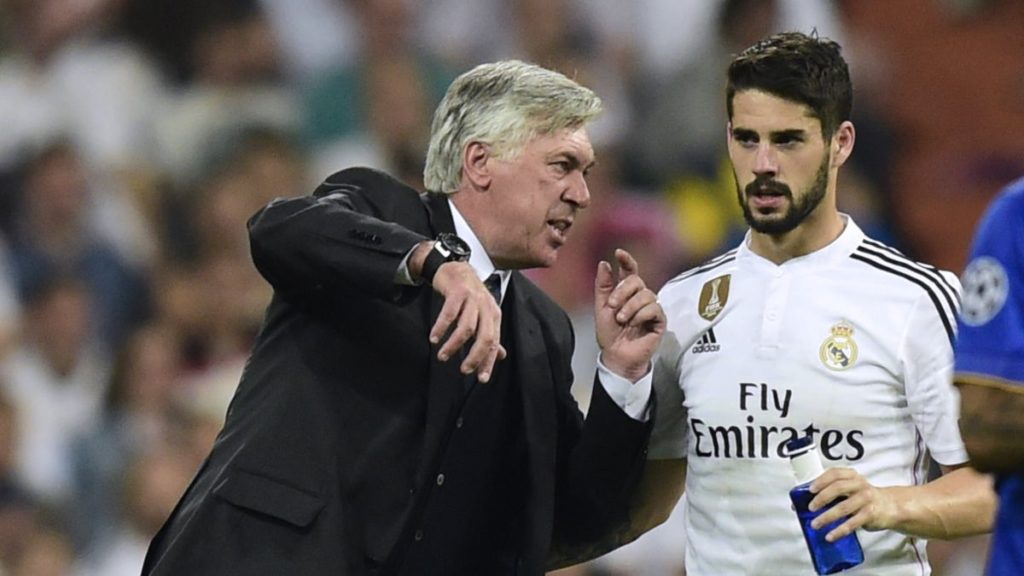 Isco, with Ancelotti during the Italian first stint with Los Blancos in 2014. (Image Courtesy: AS / Website)
Clubs from Serie A and the Premier League are interested in his services, with AC Milan reported as the front-runners, who are looking for a replacement for Hakan Calhanoglu after the Turkish midfielder's departure to rivals Inter Milan. Real Madrid might want to sell him this summer and bring in some revenue into the club and Isco might as well revive his career back on to the track again.
FINAL THOUGHTS
Without any investment into the squad in the summer of 2020, Real Madrid did exceptionally well to finish second and close to the title and reach the semi-finals of the Champions League. But that may not be the case this time around as both of their rivals, Barcelona and Atletico Madrid have heavily reinforced their squads and look the favourites to win La Liga next season. They can, however, put the money they can get from Varane and potentially some more of them and get hold of Kylian Mbappe and challenge at the top.