The Bundesliga returns to action for the 2021-22 season in less than four weeks, and teams are getting ready to improve themselves from last season's performance.
Borussia Dortmund will be one of the first ones that will need to look into their previous campaign and how can they better the 3rd position that looked lost until the fag end of the season.
Although they finished the season on a high with their DFB Pokal win against RB Leipzig, they were way too inconsistent in the league and were under par in the Champions League run, where they ultimately faltered in the quarterfinals against Manchester City.
And for that improvement to take place, the club will have to move on players before the start of the season and FootTheBall looks at three players at Borussia Dortmund who can sell this summer.
DEADWOOD
MARIUS WOLF
There aren't many players at Borussia Dortmund that fit the bill of being deadwood, but Marius Wolf surely does. The 26-year-old arrived at the Signal Iduna Park in 2018 for a fee of €5 million but has only featured 23 times for the club in the last three seasons.
A youth product from the academies of FC Nurnberg and 1860 Munich, Wolf arrived at Dortmund with much pomp after his successful loan spell at Eintracht Frankfurt in which he managed to rack up 6 goals and 10 assists from midfield.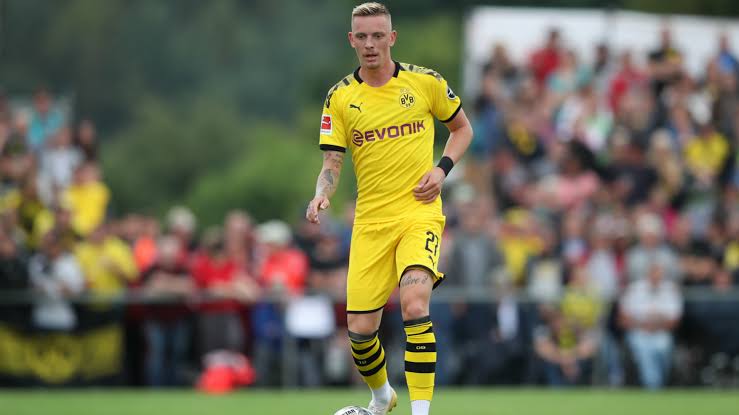 Wolf featuring for Dortmund in 2018. (Image Courtesy: Borussia Dortmund / Website)
But his first season in the Black and Yellow was not similar to what he displayed at Frankfurt after which he moved to Hertha BSC and FC Koln on loan for the past two seasons, respectively. In Cologne, Wolf showed some resurgence after featuring 33 times in the season but was not able to show it in numbers as he managed to score only two goals and assist a further two, now playing primarily as a right-winger.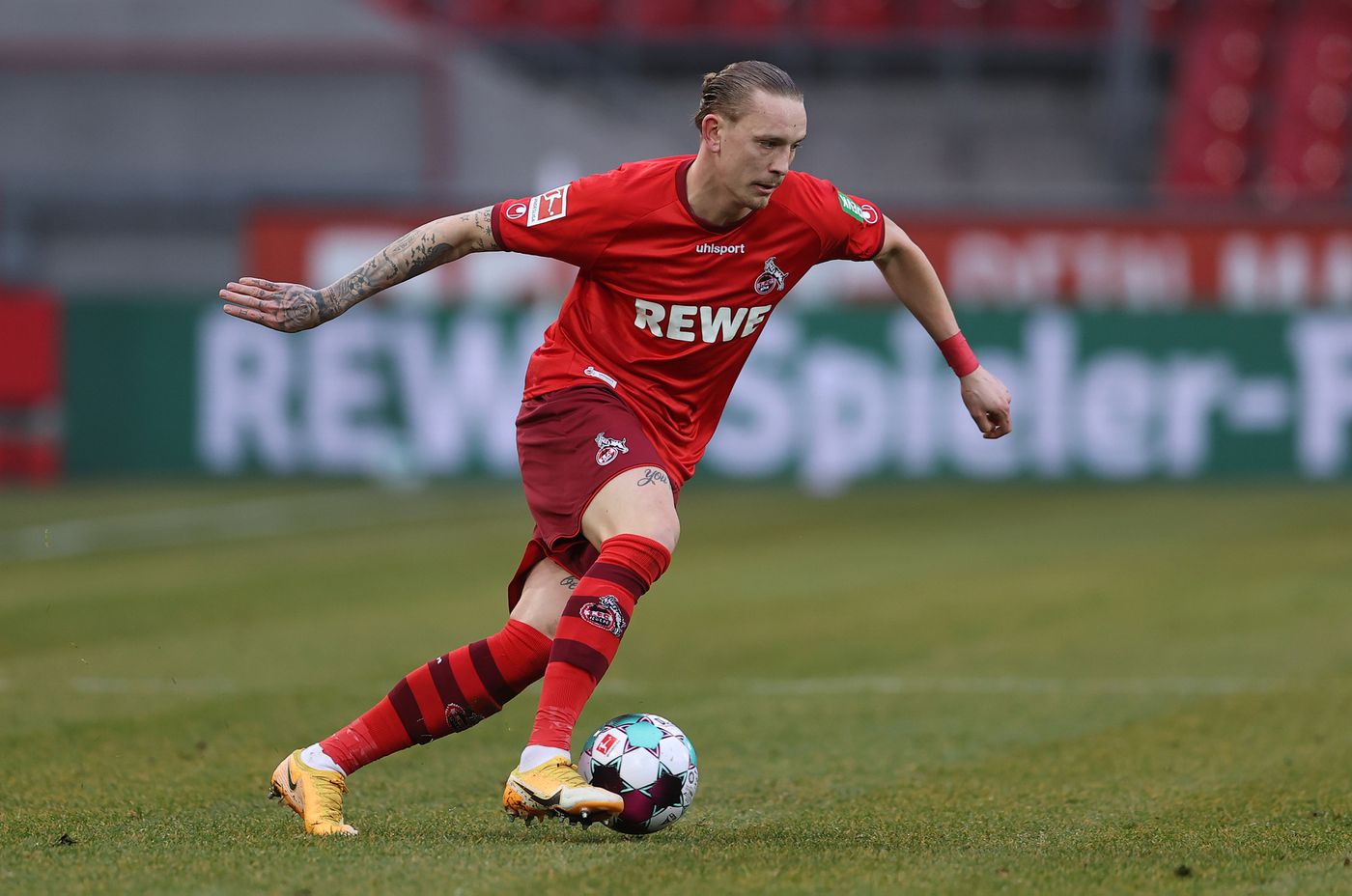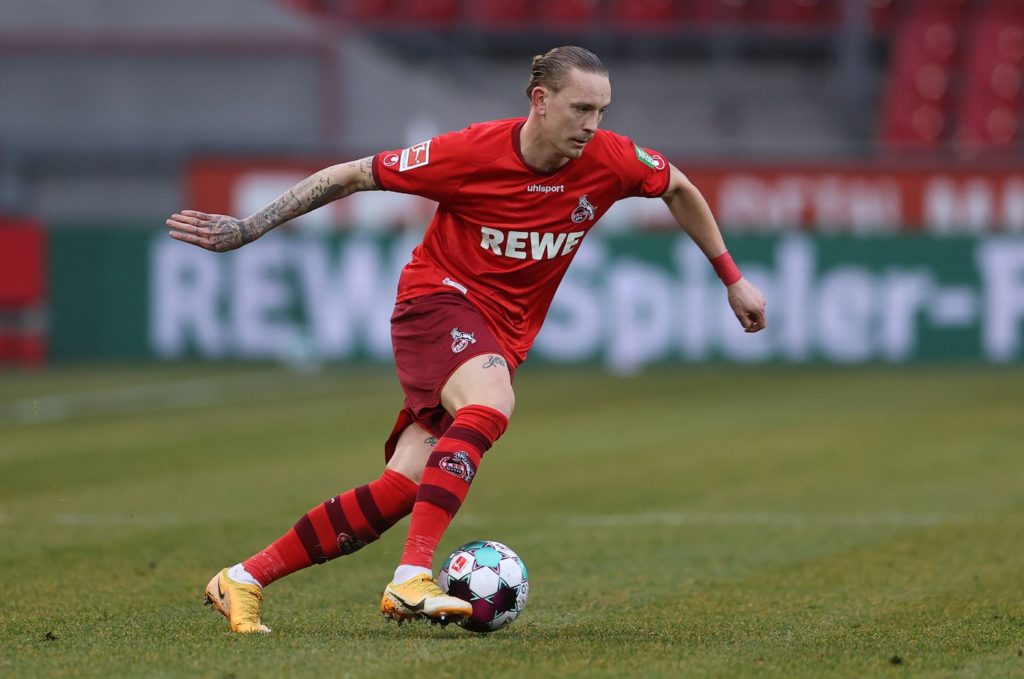 Wolf playing for Koln in the Bundesliga during the 2020-21 season. (Image Courtesy: BVB Buzz / Website)
In an interview prior to the end of the season, he was optimistic that there is still a future left for him at Dortmund, but according to reports in the German media, it looks like the 26-year-old is not in the plans of the new manager, Marco Rose. Firstly, his performances at Koln do not necessarily fill confidence, that too after featuring in more than 30 matches, and secondly, it will be impossible for him to get any meaningful minutes ahead of a stacked midfield and a talented forward line.
W O R K 🥵💦 pic.twitter.com/dG69ExWRyL

— Marius Wolf (@mariuswolf27) July 6, 2021
Borussia Dortmund must sell Marius Wolf in order to make space in the squad but also for the player's benefit so that his career does not stall.
CASH-COW
ERLING HAALAND
This might be a hot take but hear us out. Erling Haaland will leave Westfalenstadion next season, with his release clause set around €75 million and when compared to the prices that are being paid for similar talent, the amount is peanuts with respect to Haaland's capabilities.
Borussia Dortmund have not received any official bid yet for Haaland. BVB know about Chelsea interest, their position is clear: if a "crazy" bid won't arrive, he'll stay. 🟡🇳🇴 #BVB

If Haaland stays, the race will be open to many clubs next summer – €75m release clause. #CFC

— Fabrizio Romano (@FabrizioRomano) July 15, 2021
And although there are not many clubs right now in the market compared to those who can be there next year, Borussia Dortmund can sell the Norwegian for around €110 million to €130 million and cash on that extra money they could get this season rather than losing on it, similar to the Jadon Sancho deal with Manchester United.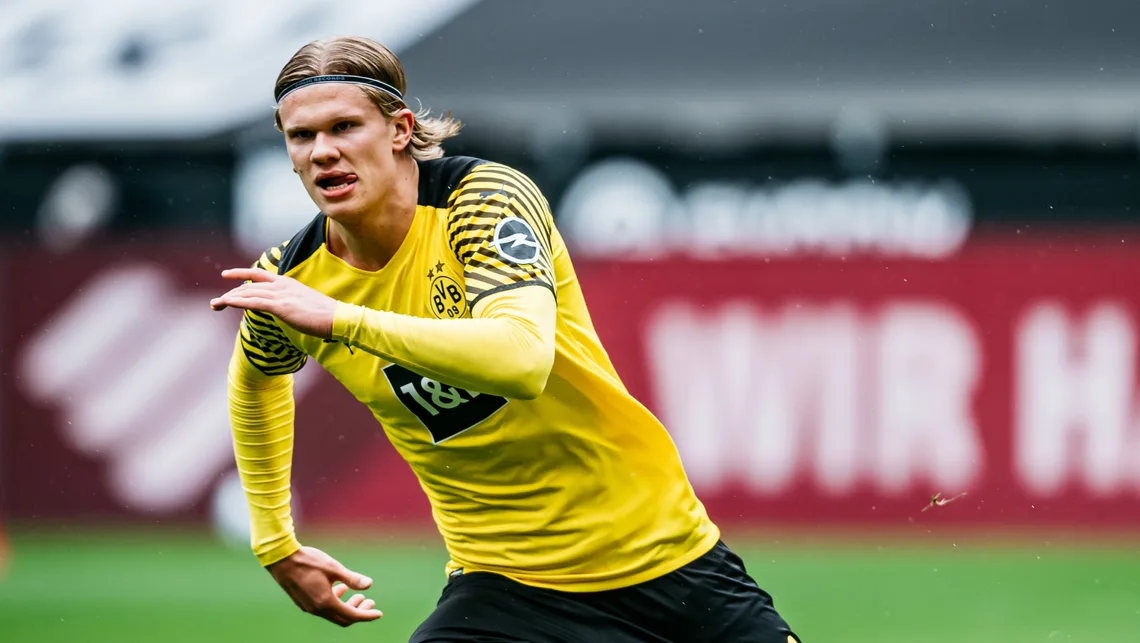 Haaland will become a major revenue source for Borussia Dortmund if they sell him this summer. (Image Courtesy: Bundesliga / Website)
The Red Devils were ready to pay around €105 million for the English superstar in 2020 but the German club held on for an outright €120 million, which left the winger in Germany for one more season. And this year, Borussia Dortmund agreed on a deal to sell Sancho for €85 million, nearly €20 million less than what United were willing to pay in 2020. And while this gap between the Sancho deal is relatively less, it can be way more with regards to Haaland and his transfer fee.
At the moment, Chelsea and Manchester City look like the favourites in signing the former RB Salzburg striker, but with City planning to raid Tottenham for Harry Kane, Chelsea might be the only side in the driving seat.
🤩 Erling Haaland has scored 40 goals in 43 Bundesliga appearances for Borussia Dortmund and scores more than a goal per game in the Champions League (20 in 16 games)

😅 No wonder Chelsea are not giving up on signing him this summer! pic.twitter.com/umO2TcVsif

— WhoScored.com (@WhoScored) July 15, 2021
If Borussia Dortmund can sell Haaland for around €120 million this season, they can rack up something around €200 million just from the sales of their star attackers from the last season and although they can find it difficult to replace them instantly, that money can be reinvested smartly throughout the squad, which will certainly help them in the long-run.
CHANGE OF SCENERY
MAHMOUD DAHOUD
In January it looked like it was the end of his career at Borussia Dortmund, following the training ground incident with head-coach Edin Terzic, but by the end of the season, Mahmoud Dahoud was one of the regular starters in what was a packed midfield.
And although there are reports from Germany that indicate a contract extension for Dahoud, as the current one expires next year, it is the game time that is far from confirmed due to the presence of Thomas Delaney, the emergence of Jude Bellingham, and the miraculous return of Axel Witsel from his Achilles injury. Even Emre Can plan on returning into midfield in new manager Marco Rose's 4-2-3-1 after featuring primarily as a third centre-back in Terzic's three-back formation.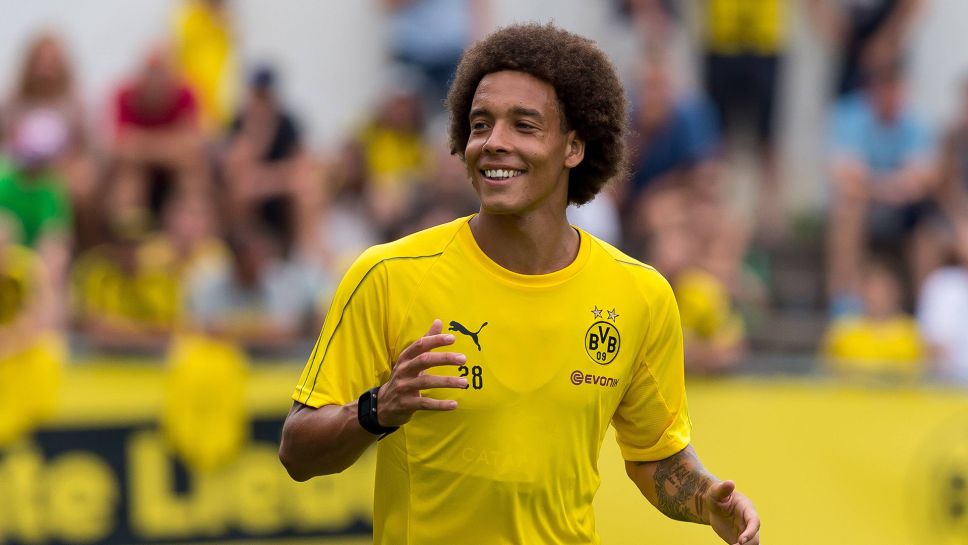 Witsel's astounding recovery from injury can spell danger to Dahoud's spot in the Dortmund midfield. (Image Courtesy: Bundesliga / Website)
Since his arrival from Borussia Monchengladbach in 2017, Dahoud has played 3,659 minutes in the league for Dortmund, but when considering that the 18-year-old Gio Reyna has already played more than half that since his promotion from the youth team 18 months ago, it makes grim reading for our moustached midfielder.
At 25, it is the right time for the German to move on in order to make the most out of a promising career, and even though he might want to fight for his place at Dortmund, it is going to be tough as there will be so many of them alongside him in the midfield.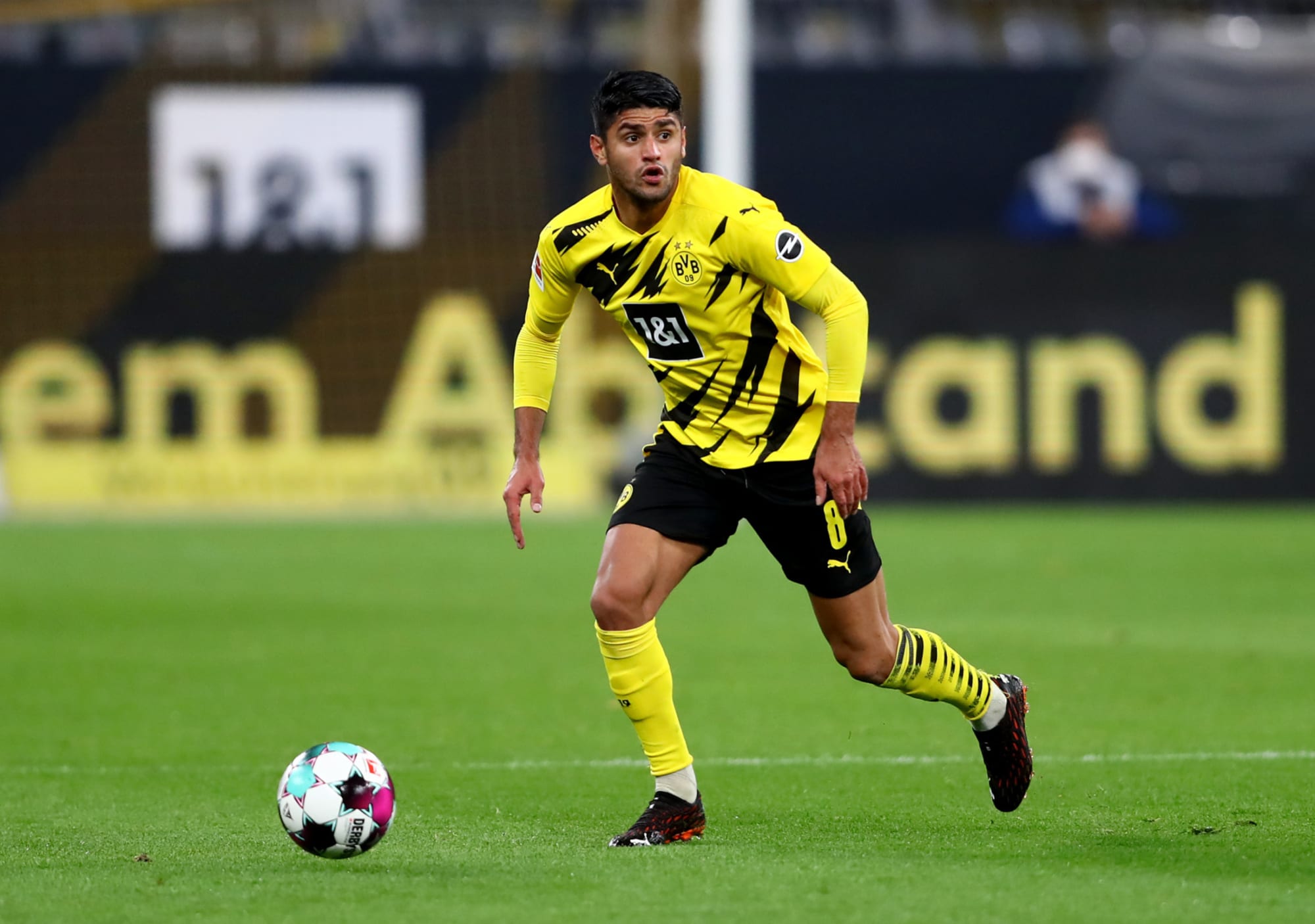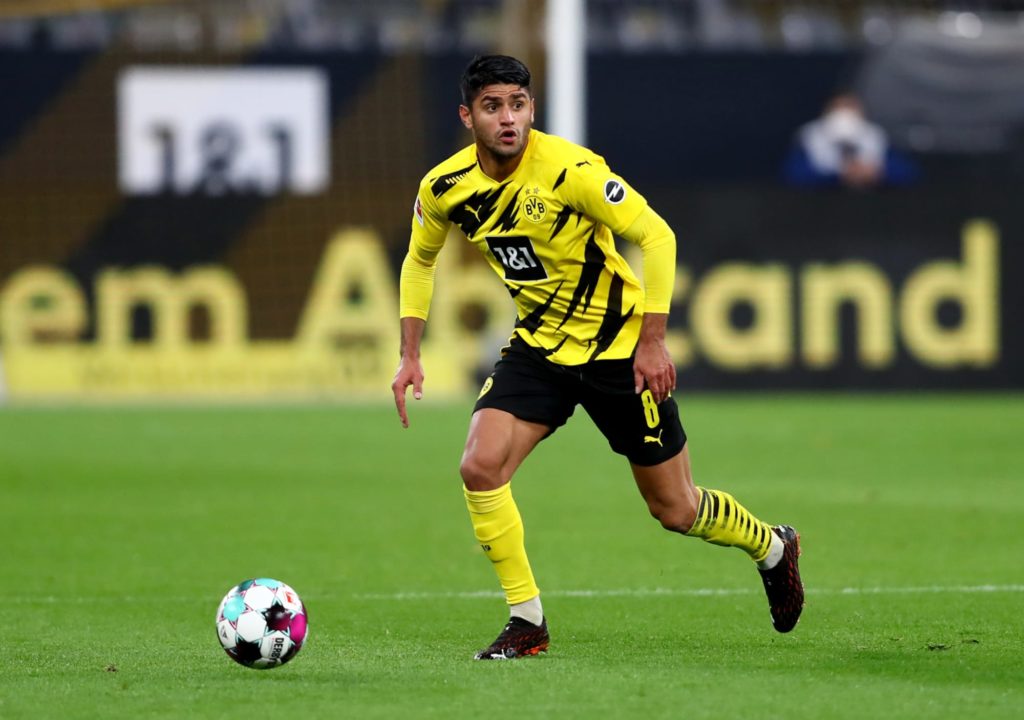 Borussia Dortmund can make a good profit for themselves if they can sell Dahoud this summer. (Image Courtesy: BVB Buzz / Website)
And with clubs from Serie A, Premier League, and La Liga interested in his services, Borussia Dortmund might want to sell him this summer and make a profit and Dahoud might as well revive his career back on to the track again.
FINAL THOUGHTS
Even if Borussia Dortmund does not sell any of the above mentioned three players and use them in the upcoming season, it would not help them to take away the crown of being the champions from Bayern Munich as the squad is not up to the level for being a title contender, more so after the departure of Jadon Sancho.
They might as well sell just one player in Erling Haaland and use the money to significantly reinvest in the squad and get it ready for at least the 2022-23 season.