For Borussia Dortmund, from accepting a €2m loan from rivals Bayern Munich to escape bankruptcy to becoming one of the best-run clubs in Europe, it's been quite a journey for the Black and Yellows. From the board to the players to the academy to the fans, there is total harmony and the mood is always jubilant in Signal Iduna Park.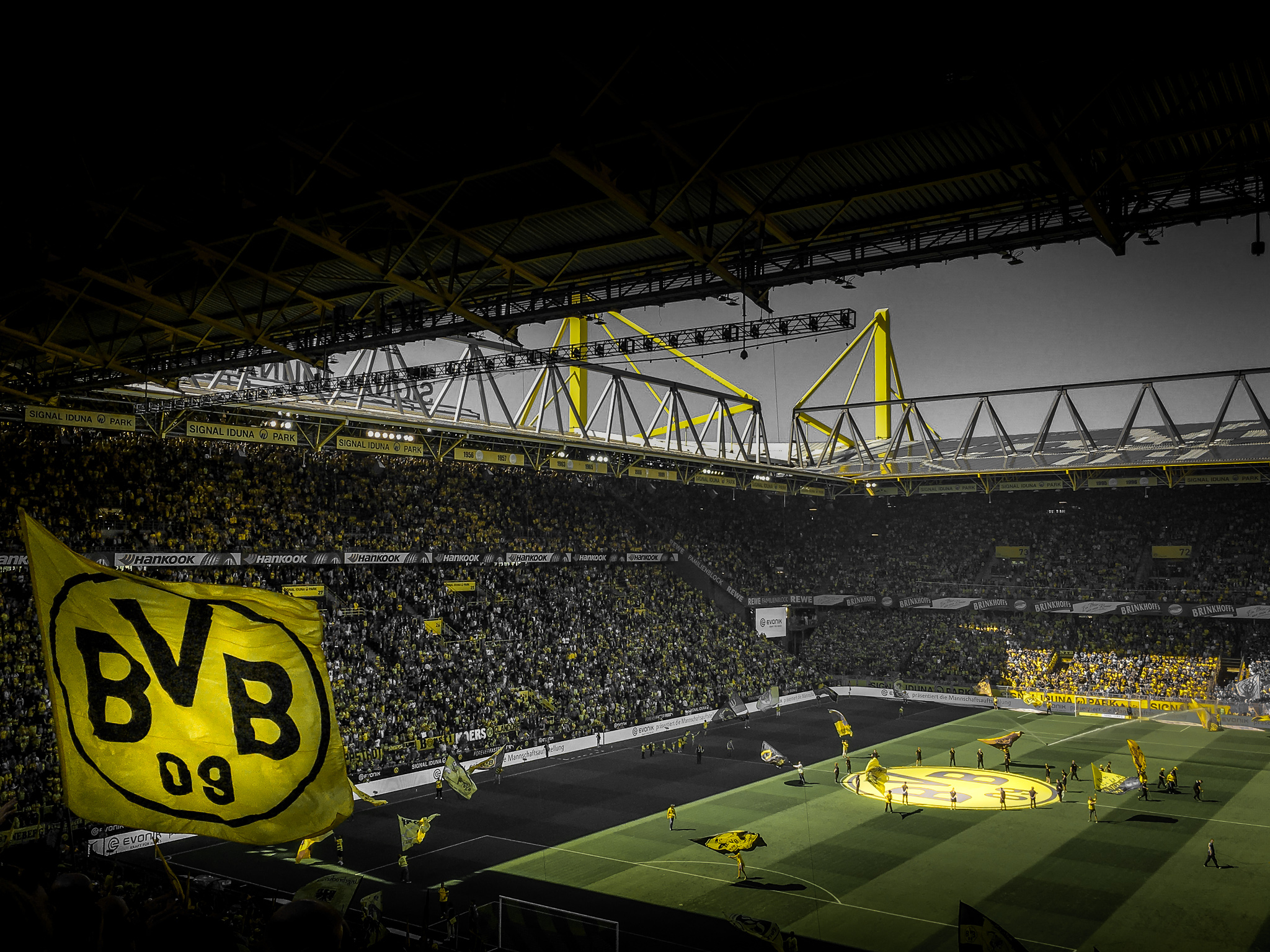 Dortmund's ambition for each season lies at the heart of their recruitment approach. They utilise algorithms and statistics to replace conventional scouting approaches that depend on scouts' subjective judgments. When they scan the market, they may find up to 3,000 players, which cannot all be viewed through video. So, using statistics, they can reduce the list to around 50, and then, using eyes and data, to 10 or 12.
Nowadays, almost every club has an analytics department, but what distinguishes Dortmund is that that ambition comes from the top, and they have an eye for identifying talent. Although Dortmund's financial situation has been somewhat unstable recently, the transfer of Jadon Sancho to Manchester United has afforded the club some breathing room and finances to bring in fresh talent.
With their new manager, Marco Rose, who comes in to help them recover from a less than ideal season, they have little choice but to reinforce few positions.
PRIORITY NO. 1: RIGHT WINGER
IDEAL OPTION: LEON BAILEY 
Dortmund are already looking for a successor for Jadon Sancho, who is expected to be announced by Manchester United later this week. After garnering attention from Dortmund, Leon Bailey, an in-demand player at Bayer Leverkusen, and Jamaican winger might stay put in Germany following this transfer season. 
https://www.instagram.com/p/COTOomSjmOs/
The 23-year-old is presently under contract with Leverkusen until 2023, but following a successful campaign, he has been on the radar of some of the world's best teams. Bailey had 15 goals and 11 assists last season in all competitions for Die Werkself. 
The love and support has been felt throughout the season.. proud to say this has been my highest goal tally in the league. Just wanted to leave you with some gems 💎 🤟🏾 pic.twitter.com/BI3JbI0anZ

— Leon Bailey ✞ (@leonbailey) May 27, 2021
Valued at €30-35m, the Jamaican is left-footed, dynamic, full of ingenuity and flair, always wanting to play forward with electrifying manoeuvres, has superb balance, and lateral agility, and unpredictability in 1v1s and passing. The 23-year-old is extremely highly rated and for Dortmund, is one to keep a close eye on.
BUDGET OPTION: DONYELL MALEN
With Borussia Dortmund's economic situation looking complex, certain players emerge who are fairly priced. PSV Eindhoven's Donyell Malen is considered to be the Black and Yellow's main target. Personal terms have already been agreed upon with the Dutch international, according to reports earlier this week.
❌ Liverpool
⏳ Borussia Dortmund

✍️ Donyell Malen is reportedly closing in on a move to the Bundesliga club.

⚽️ 19 goals from an xG of 17.26 in the Eredivisie last season – another star on their way to the Signal Iduna Park?

— Sporting Life Football & Infogol (@InfogolApp) July 14, 2021
It was an important step forward to settle on personal terms with the striker as he has been in high demand following the European Championships. Several teams, notably English powerhouse Liverpool, were looking to sign the striker. However, Dortmund's strong relationship with Mino Raiola seems to have played a significant influence.
Donyell Malen last three seasons for PSV:

✅18/19: 42 games, 11 goals & 5 assists

✅19/20: 25 games, 17 goals & 9 assists

✅20/21: 45 games, 27 goals & 10 assists

22 years of age. Constant progress. Signed from Arsenal for only 600K€! pic.twitter.com/h7Ix5KmJaS

— Football Talent Scout – Jacek Kulig (@FTalentScout) June 9, 2021
Malen, though, is still valued differently by the two clubs. PSV is asking for 30 million euros, while the Black and Yellow are offering about 25 million euros. Nevertheless, the discrepancy does not appear to be too enormous, indicating that a settlement for the pacey Dutchman is realistic. Although Malen is not a context-based winger like Sancho and likes to function as the No.9 or second-striker but owing to his versatility, he can be deployed on the flanks as well. 
FOOTTHEBALL'S QUIRKY OPTION: NONI MADUEKE
Noni Madueke, a former Tottenham Hotspur youth player, has the potential to be a world-class winger and can be a potential replacement for Sancho. The young Englishman is well-known to Dortmund's new boss, Marco Rose. When Rose was in charge of Borussia Monchengladbach, he was reported to be chasing Madueke's signature. 
In 32 appearances for the PSV last season, Madueke scored nine goals and tallied eight assists, and it's clear why Dortmund consider him as a potential successor to Sancho, with the PSV winger boasting similar vision and dribbling skills. 
His technique and inventiveness, like Sancho's, stands out the most. His inventiveness when new hurdles materialize on his path, as well as his ability to unbalance defenders without the necessity to play at a high rhythm all the time, are a pleasure to watch. If the move for his club teammate Malen breaks down, a transfer for Madueke to Signal Iduna Park is very much a possibility in the future.
PRIORITY NO.2: CENTER-BACK
IDEAL OPTION: MAXENCE LACROIX
Borussia Dortmund's primary issue last campaign was their flimsy defence, which caused them to concede 46 goals in the German top-flight. With the side in desperate need of defensive stability, they may be on the lookout for a center-back. Dortmund have already acquired one defender, the highly-rated Soumaila Coulibaly, who has joined on a free transfer from Paris St. Germain, but the club may still be shopping for a successor for Hummels, who is in the final year of his contract.
Borussia Dortmund have completed the signing of highly rated PSG centre-back Soumaila Coulibaly. He has signed a long-term contract with the club which runs until 2026 #BVB pic.twitter.com/LfbsnpdvdE

— BVB Buzz (@BVBBuzz) March 18, 2021
While there have been some good prospects out there, it is reasonable to conclude that Maxence Lacroix was one of Europe's finest U21 center-backs last season. He has always shown a lot of physical maturity, even when he was in FC Sochaux's youth set-up.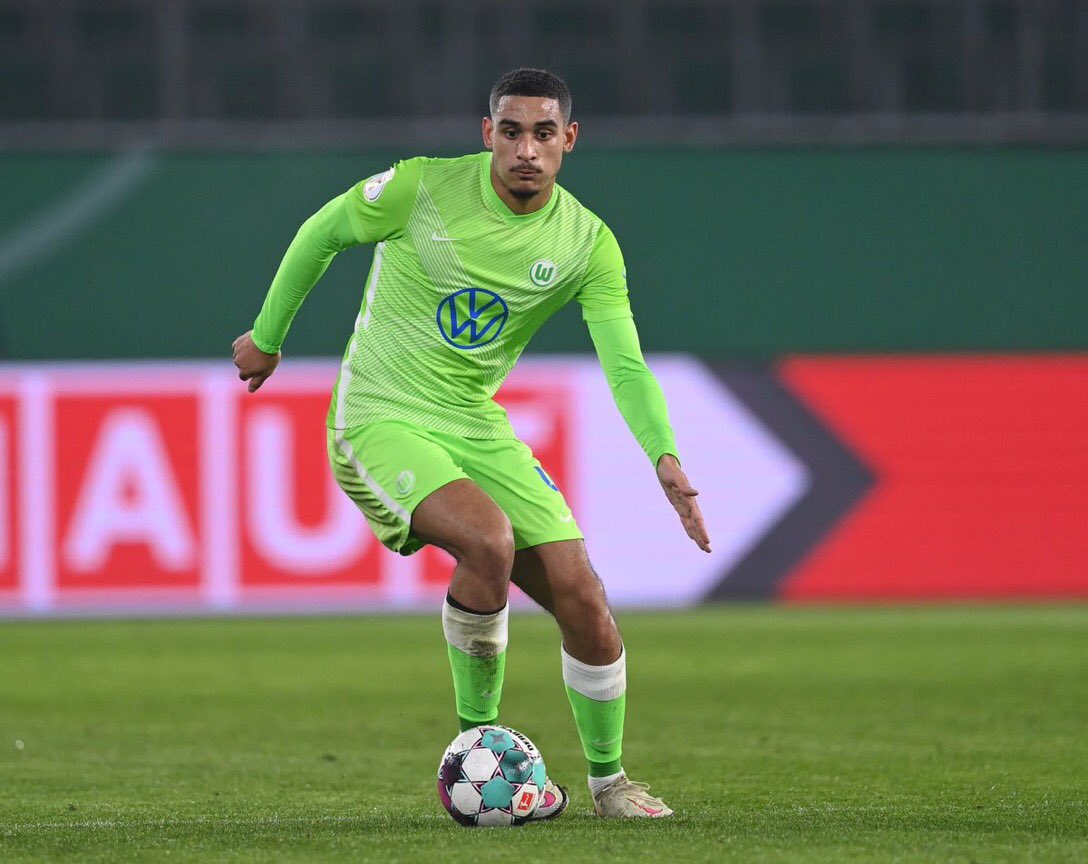 The talent of the Frenchman is undeniable. A natural leader and elegant defender that is dominant in the air, he is blessed with strength, smarts, and is composed. He can have a tendency to excessively man-orient his defending, which can lead to more spaces for opposition forwards or him detaching from the defensive unit. Still, he has a brilliant balance and a clean tackle on him.
His anticipation and expertise in 1v1s outweigh his defects in his reading of spaces and decision-making on the ball. He is confident, has some prodigious defensive skills, and is a significant threat in set-pieces but he by no means is a polished product yet. And what better place to hone your skills than Dortmund? Although quite highly valued, he is the ideal option for Dortmund to put a stop to their defensive leakage. 
BUDGET OPTION: JEROME BOATENG
While Dortmund will be hunting for a young defensive prospect, a momentary dose of experience to the defensive backline may solve many of Dortmund's problems next season. This is where free agent Jerome Boateng might come in. 
Jerome Boateng will leave Bayern Munich as a free agent in the summer. No contract extension, as confirmed by sport director Hasan Salihamidzic. 🔴 @cfbayern #Bayern #transfers

— Fabrizio Romano (@FabrizioRomano) April 7, 2021
If Boateng ever joins Dortmund, the transfer would reunite the legendary centre-back pairing of Mats Hummels and Jerome Boateng, who excelled for Bayern Munich only a few years back — as well as for Germany. 
— Jérôme Boateng (@JeromeBoateng) May 27, 2021
Boateng, at 32, is still one of the world's finest centre-backs, specializing in recovery speed, robustness, firm tackles, aerial prowess, and the ability to stride forward and bring the ball out from the back. Although some sources claim that Dortmund have no interest in signing Boateng, Dortmund should rethink, considering the fact that a top veteran like him is available as a free agent. 
FOOTTHEBALL'S QUIRKY OPTION: JEREMIAH ST. JUSTE
When you think of the fastest players in the Bundesliga, one might think of a pure winger, full-back, or possibly an attacking midfielder. A centre-back, on the other hand, is a player one would not think of when talking about speed. Mainz's Jeremiah St. Juste isn't your typical centre-back. 
We present: The fastest player in the @Bundesliga_EN, Jeremiah St. Juste! 💨#Mainz05 pic.twitter.com/RqYkKNSVKi

— Mainz 05 English (@Mainz05en) May 10, 2021
With the body of a roadrunner and soul of a winger, the 24-year-old defender was the fastest player in the league in 2020/21, clocking a top speed of 36.10 km/h in a derby stalemate with Eintracht Frankfurt. But his speed is not the only thing solid about him. He combines speed with strength, having a powerful pair of legs and a solid upper body to intimidate the best attackers. 
St. Juste has performed well as a ball-playing defender, and this on-the-ball ability has also seen him used in midfield or as a full-back from time to time. He's been a consistent presence for Mainz and has the ability to make an instant impact at Signal Iduna Park.