Gianluigi Donnarumma has felt all the love and good wishes coming from the Italian football fans over the last few years as he proved his mettle at Milan and registered his name amongst the top rising goalkeepers in the world.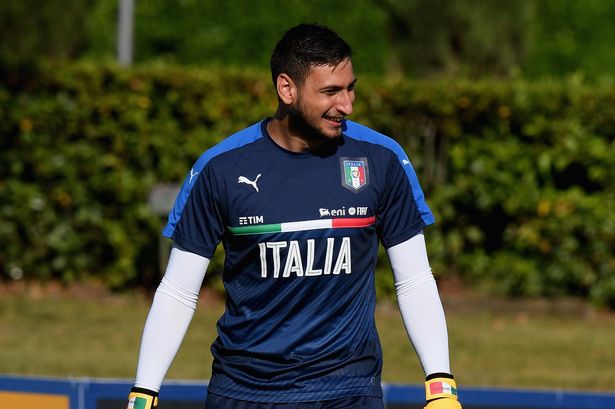 However, there is a major twist in the story after Donnarumma took a huge decision this week.
AC Milan goalkeeper Gianluigi Donnarumma will not sign a contract extension with the Serie A club following talks between the club bosses and his agent Mino Raiola.
This has forced many to accuse him and his agent Mino Raiola, of greed as he turned down a contract extension with his boyhood club as the both the parties could not reach an agreement over wages.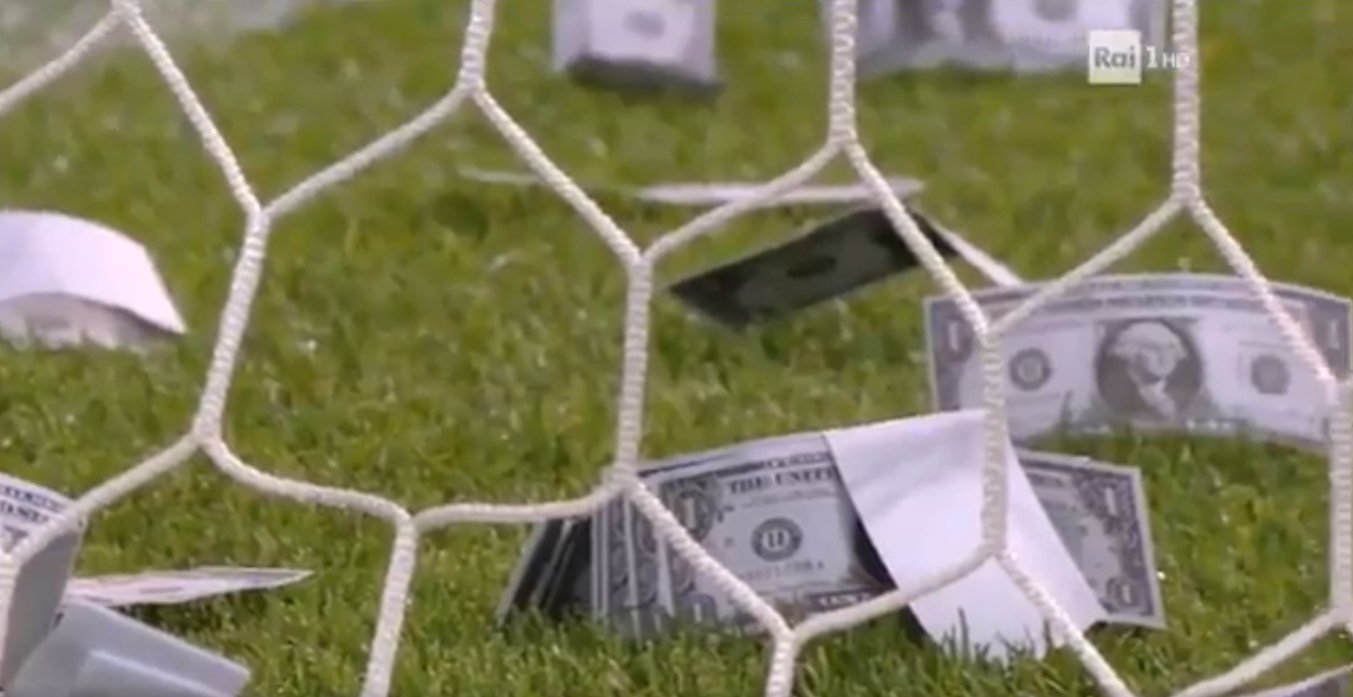 This has left the Azzurri fans angry and heartbroken and they were quick to make their feelings known as Donnarumma was showered with missiles made up of fake bank notes during Italy's Under-21s clash with Denmark.
The Under-21 match had to be temporarily halted and the pitch was cleared, but it was clearly evident that his decision of not signing a new deal with Milan has not gone down well with the fans.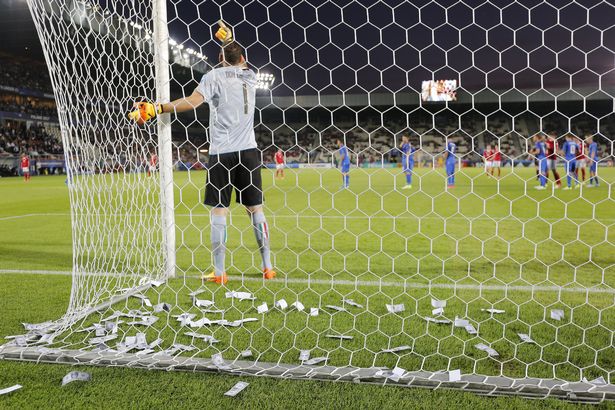 The Serie A club were desperate to hold on to their star keeper by offering him a new improved deal.
Sources reveal that the AC Milan hierarchy had offered the Italian youngster a €4.5 million-per-year deal along with other add-ons.
But Mino Raiola and his client were holding out for a better offer and a €10 million release clause if Milan failed to seal a place in the Champions League.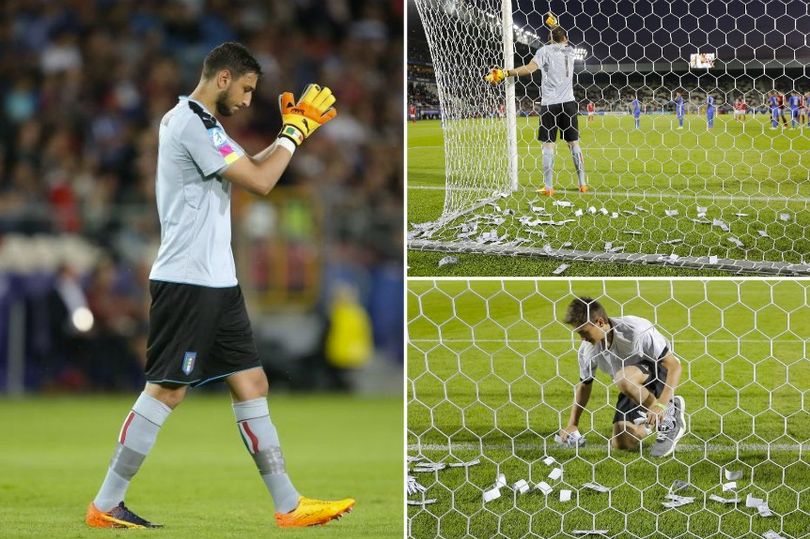 Donnarumma, whose current contract is set to run out in 2018, has been linked with Manchester United, Juventus and Real Madrid and now he has taken a major U-turn, having previously said that he wanted to sign a new deal.
It is now official that Donnarumma will not stay put at Milan beyond the 2017/18 season.
The club's CEO Marco Fassone issued the following statement: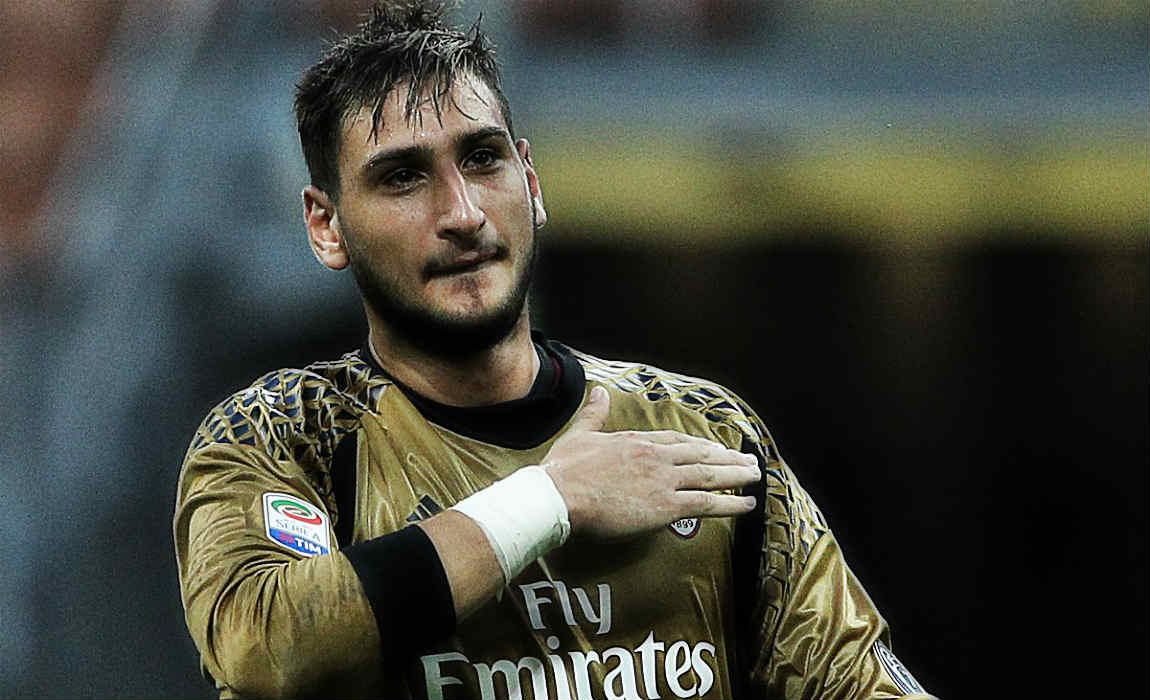 "Raiola informed us that Donnarumma has made a definitive decision not to renew the contract with Milan."
"We had made a strong proposal. The player evaluated it and made some evaluations that were not just economic, but he told us that he does not wish to renew the contract and his time with Milan will therefore conclude by June 30, 2018."
"We were taken by surprise, as we had hoped Donnarumma would be the goalkeeper taking Milan into the future. Naturally, the decision leaves a bitter taste in the mouth, but now we have to go forward."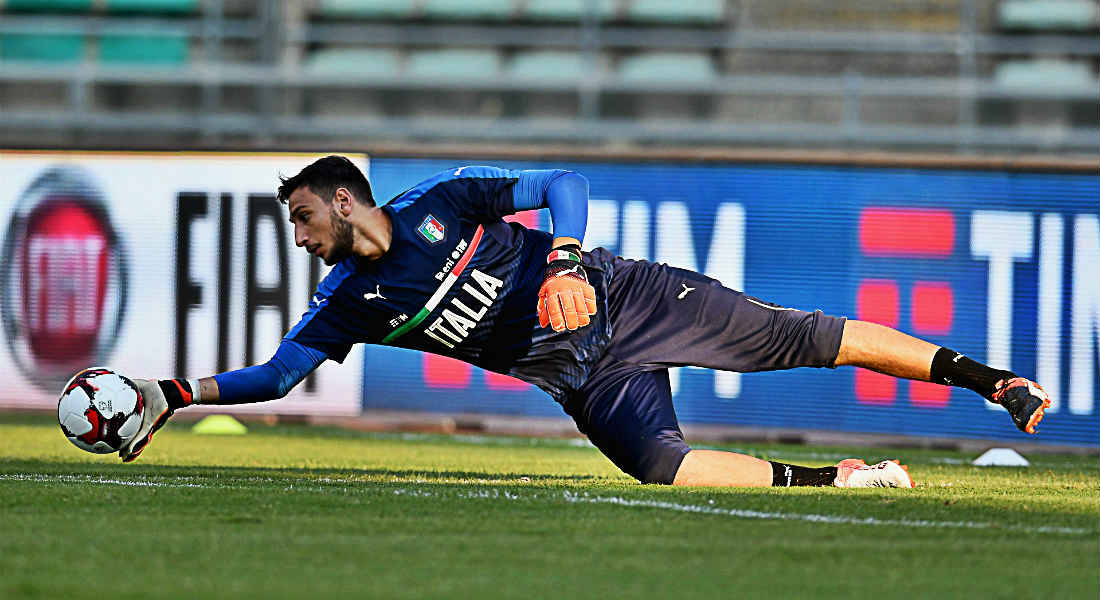 But now the Milan hierarchy have accentuated that they would not sell their valuable asset despite being out of contract next summer with top flight European clubs keen on securing his services.