Denmark booked their places in Euro 2020 after qualifying from Group H. The Scandinavian country narrowly lost out on a first-place by a single point in their group but they were persistent in their pursuit of excellence, which should serve them well this season.
De rod-hvide will field a team with a lot of exposure in this summer's competition, and they'll have the tough challenge of staying true to Richard Moller Nielsen's 1992 champions. Denmark were competition outsiders back then, having originally struggled to qualify only to be welcomed back 10 days before the tournament started, but "Danish Dynamite" made history and published one of football's biggest Cinderella tales.
Can this new class follow in the footsteps of Peter Schmeichel, Brian Laudrup, and Henrik Larsen?
WHO IS DENMARK'S MANAGER
There have been four official senior team managers since the Euro winner Nielsen stood down in 1996. Morten Olsen was the longest-serving coach, operating from July 2000 to November 2015, while new coach Kasper Hjulmand has only coached 10 games.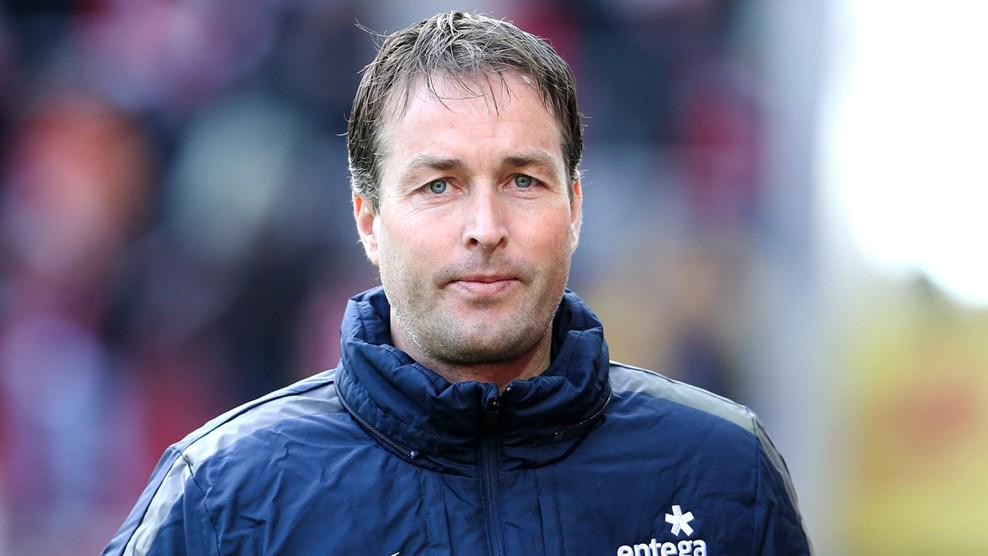 Hjulmand, who had a brief playing career, began coaching in 2006 after being recruited from Lyngby. Soon after, he moved to Nordsjaelland, where he briefly worked as an assistant manager before taking over the helm, which appeared to be a brilliant decision as he led The Tigers to Danish Superliga success in his first campaign.
He's experimented with a variety of combinations, but a 4-2-3-1 seems to be his favorite. Last October, this device was used to powerful effect against England, and it was designed specifically for Eriksen, their most powerful organ.
DENMARK'S PROBABLE SQUAD
GOALKEEPER- Kasper Schmeichel, Jonas Lossl and Frederik Ronnow.
DEFENDERS- Jannik Vestergaard, Simon Kjær, Joakim Mæhle, Andreas Christensen, Nicolai Boilesen, Joachim Andersen, Henrik Dalsgaard, and Jens Stryger Larsen.
MID-FIELDERS- Jens Jonsson, Thomas Delaney, Christian Eriksen, Mathias Jensen, Daniel Wass, Pierre-Emile Hojbjerg, Lasse Schone, Christian Norgaard, and Philip Billing.
STRIKERS- Robert Skov, Martin Braithwaite, Jonas Wind, Mikkel Damsgaard, Yussuf Poulsen, Marcus Ingvartsen, Andreas Skov Olsen, and Kasper Dolberg
🗣️ "@yussufyurary and #RBLeipzig: a success story that is far from over"

📹 @Bundesliga_EN's Most Loyal Players: Yussuf Poulsen! pic.twitter.com/CGuBTsaf22

— RB Leipzig English (@RBLeipzig_EN) April 1, 2021
Denmark was given a large roster for their March international matches by teams from Europe's top divisions with only Copenhagen and, strangely, Brentford providing two or more stars.
Marcus Ingvartsen earned his first start for Norway, starring in an 8-0 thrashing of Moldova. Joachim Anderson of Fulham was also praised for his performances while on loan in England, contributing to his one-of-a-kind appearance before the tournament.
KEY PLAYERS
Denmark's artistic epicenter, Christian Eriksen will only be 29 years old when EURO takes place, but he currently has over a century of appearances and extensive global exposure. Irrespective of his lack of playing time at Inter Milan, he will prove advantageous to Kasper Hjulmand's ambitions.
2010: @ChrisEriksen8 debuterer på landsholdet mod Østrig i Wien. 🇩🇰

2021: @ChrisEriksen8 skal igen møde Østrig i Wien. 104 landskampe senere. 🇩🇰#ForDanmark pic.twitter.com/dLmts53M26

— Fodboldlandsholdene 🇩🇰 (@dbulandshold) March 31, 2021
Backing the Serie A man up is Spur's Pierre-Emile Hojbjerg, BVB's Thomas Delaney, Blaugrana's Martin Braithwaite, and Die Roten Bullen's Yussuf Poulsen 
Kasper Schmeichel (60 caps), Denmark's long-serving goalkeeper, has shown that he possesses wide enough wings to carry on his father's illustrious heritage. He is a powerful force and a prominent goalkeeper who guarantees that the Danes are still difficult to beat in goal.
RISING BALLER
A player that everyone will look forward to is 20-year-old Mikkel Damsgaard. Damsgaard has operated in midfield, on the extreme left, as a false 9, and even upfront in his four seasons of professional football (one youth and three senior). He has logged over 1,500 minutes in each role.
Official #MANOFTHEMATCH®️

⭐️ #MOTM from the latest #WorldCup Qualifiers ⚽️💪🏻@HKane 🏴󠁧󠁢󠁥󠁮󠁧󠁿@Ibra_official 🇸🇪#OusmaneDembele 🇫🇷@DiogoJota18 🇵🇹@RomeluLukaku9 🇧🇪@Ozan 🇹🇷@Memphis 🇳🇱@SergeGnabry 🇩🇪#ArtemDzyuba 🇷🇺#MikkelDamsgaard 🇩🇰

Congratulations 🎉🎉🎉#Qatar2022 #Football pic.twitter.com/WeC3rlWEn5

— The Official PLAYER OF THE MATCH® Awards (@PlayerOfMatch) March 28, 2021
In 2016/17, he spent the majority of his time as a central player, while in 2017/18, his minutes were divided equally between midfield and attacker. He can play a crucial role with the likes of Eriksen. He also has the knack for scoring goals for his team and could prove vital if Denmark has to repeat their 1992 heroics.
RECORD
Denmark had to sit for 20 years between their initial and second entries in the Euros. Denmark entered the semi-finals in 1984 after coming fourth out of four participants in their first season.
After a disappointing group-stage exit in 1988, they went on to win the Euros in Sweden in 1992, defeating the victorious Germany 2-0 in the finals.
Danish players celebrating Kim Vilfort's goal at the EURO 1992 Final Gothenburg v. Germany pic.twitter.com/q2RzqGVVBW

— DanishFooty (@DanishFooty) February 12, 2015
They haven't had the same level of success afterward, which is understandable. They were shown the door in the first round itself in 1996, 2000, and 2012 and they didn't even compete in the competition in the years 2008 and 2016. They did, however, make it to the quarter-finals in 2004, which is a reasonable goal for this year.

Denmark also holds the record for most individual goal scorers for one team in a single match. They had four different goal scorers when they scored five goals past Yugoslavia in 1984.
CHANCES
Few people expected Denmark to win the World Cup in 1992, and the sentiment is still the same approximately thirty years later. They have been drawn in a difficult group B alongside Belgium, Russia and Finland.
The Danes are undoubtedly among Europe's lower-ranked nations, the odds too are stacked against Hjulmand's side to triumph this season. They are currently the tenth-favorite, with six past winners, as well as England, Belgium, and Croatia, ahead of them.
PREDICTIONS
FootTheBall predicts that Denmark will exit at the Round of 16 stage. They may stage an upset in the knockouts but such an event is highly unlikely.