After 60 years of European Championships and a 60 year wait for the fans to bring it home, The Three Lions might just deliver the trophy as promised as they prepare for a gripping encounter with the surprise package of the tournament Denmark. It took England 25 years to reach this stage of the Euros since they last did it in 1996. It was an unsuccessful night for the Englishmen against Germany in front of 75,000 home fans at the Wembley Stadium in London as the match went right down to the wire.
England got their revenge on the Germans in this year's Round of 16 tie but there's still a difficult path ahead. As Gareth Southgate prepares his flamboyant English side to get to their first European final ever, we, at FootTheBall, look back at their 1996 team that couldn't fulfil the expectations and where the players are now —
DAVID SEAMAN
The second-most capped goalkeeper in the history of the Three Lions and an Arsenal legend who made over 400 appearances for the North London club, David Seaman is certainly an English legend.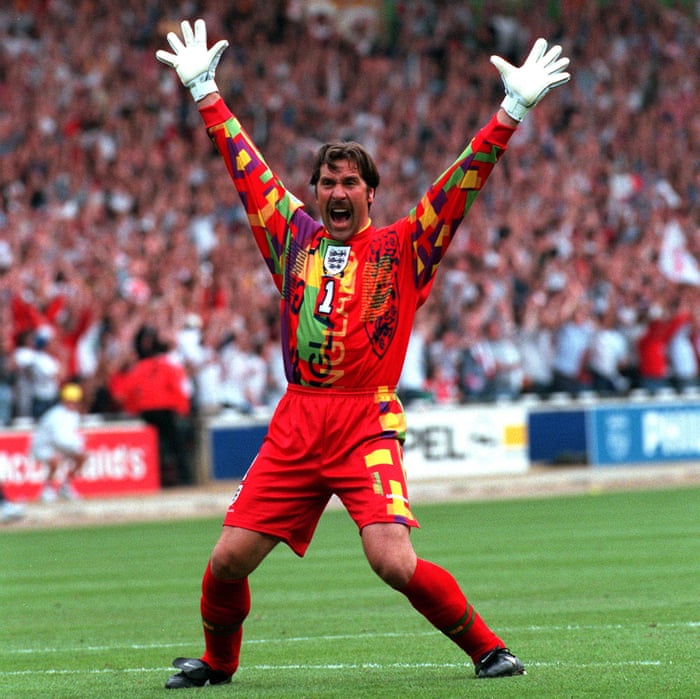 He became the hero in the quarterfinal against Spain by taking England through on penalties but couldn't repeat the heroics in the semi-final. Germany scored all of their spot-kicks and went through to the final as England was knocked out in their own backyard. Seaman had a 23-year long career full of accolades and achievements before he finally hung up his boots in 2004.
After his retirement from football, Seaman went on several television chat and reality shows and continued his on-screen presence. He joined the Combined Countries League club Wembley in 2013.
DAVID PLATT
Naturally a midfielder, Platt had to settle for a right-back position in the semi-final against Germany after sitting out the group stage matches. He had a good individual game in the semi-final and defended well against the mighty German attack.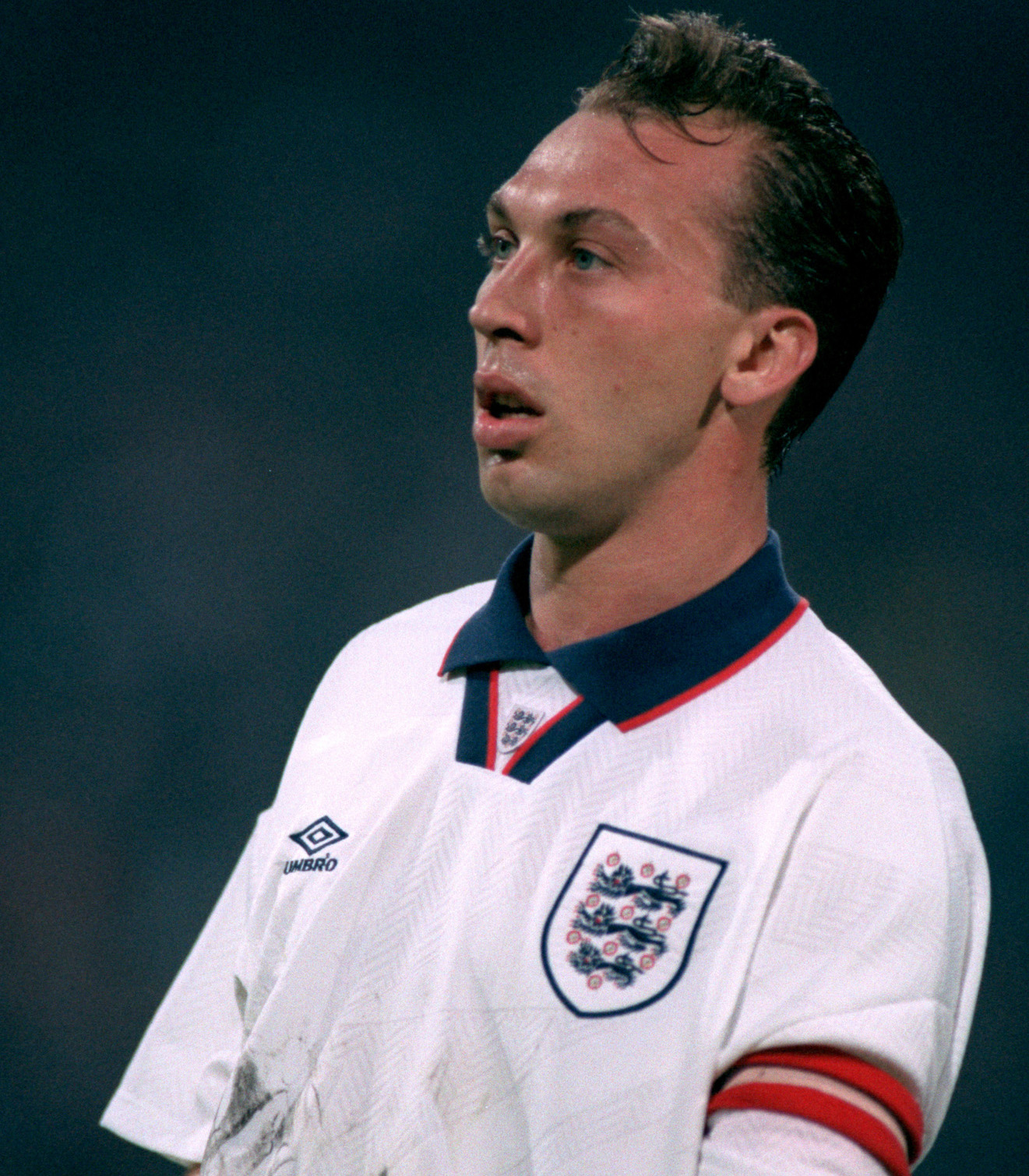 The midfielder spent most of his playing years at Arsenal and Aston Villa along with a stint at Juventus. Platt scored his penalty in the semi-final which was also his last game for the national side. He is the highest-scoring midfielder for England with 27 goals.
After retiring as a player, Platt instantly started his managerial career with Sampdoria. After moving through various clubs as a manager including Pune City FC in India, he joined the Italian club Palermo as a consultant in 2018.
GARETH SOUTHGATE
The current England boss and a venerated figure among the English fans for taking the side to a World Cup semi-final in 2018 and in Euro 2020 wasn't the most loved one on that fateful night against Germany. The scores were tied after extra time and after the five designated penalties each,  the penalty shootout went into sudden-death. Southgate missed his penalty and Andreas Moller converted his shot, knocking England out in the semifinal.
A landmark moment for Gareth Southgate tonight, as he becomes the first man to reach 50 caps for @England as both a player and a manager.

Congratulations, boss 👏 pic.twitter.com/cGlYvevEAV

— England (@England) March 25, 2021
At the semifinal against Denmark, Southgate has the chance to correct his earlier mistake and take England to its first Euro final ever.
Southgate retired in 2006 and became the manager of Middlesbrough before coaching the England U21 side and finally the senior national side.
TONY ADAMS
An Arsenal and England legend who captained the Three Lions at Euro 1996 was one of the best centre-backs of his time. He led life-long club Arsenal to many trophies and the club applauded him by unveiling a statue of Adams in front of the Emirates stadium. He is revered by the Arsenal fans to date and considered one of their greatest players of all time.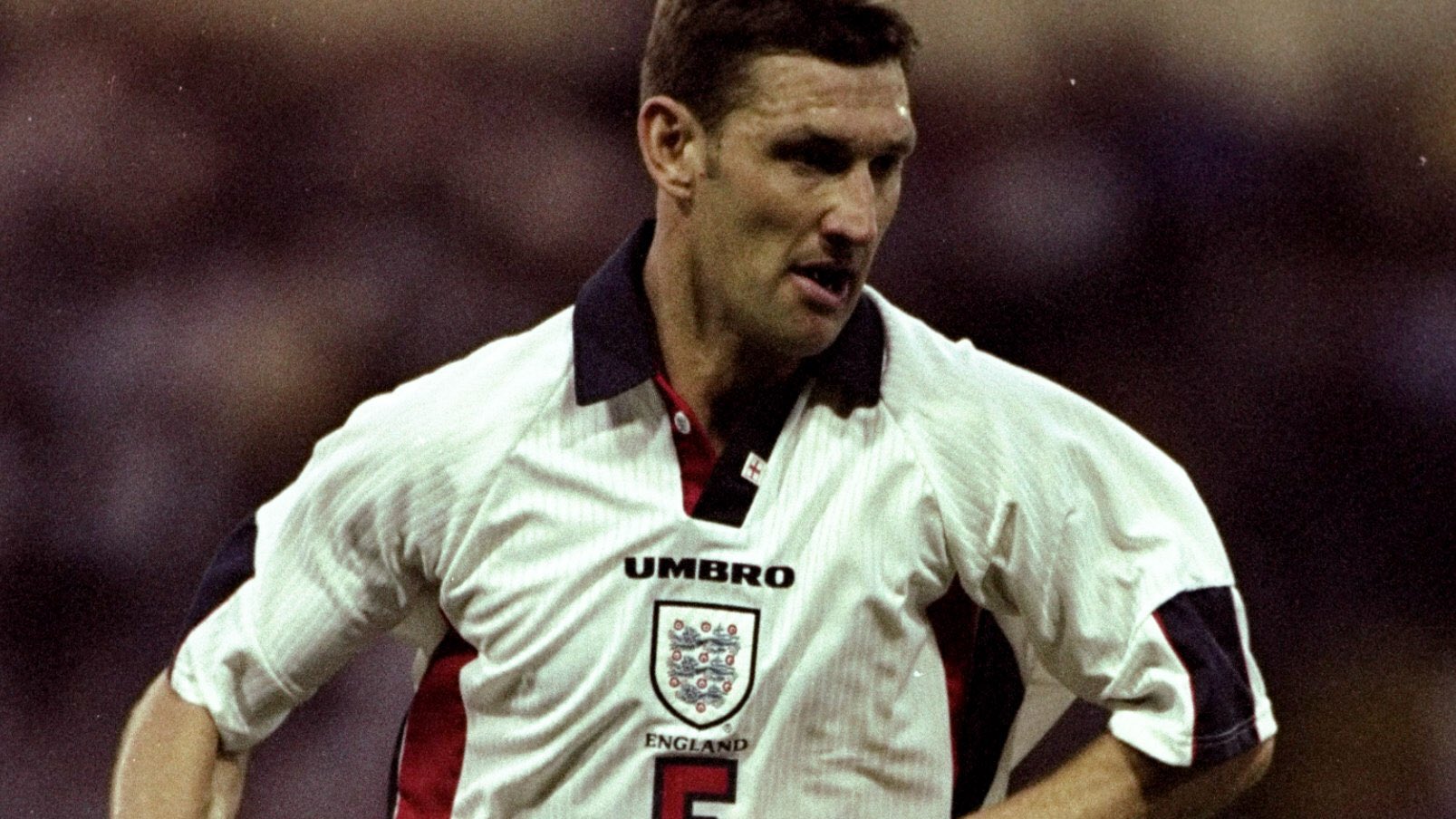 The legendary centre-back retired as a professional footballer in 2002 after making more than 500 appearances for Arsenal. Adams became a football manager after retirement and managed teams like Wycombe, Portsmouth and Granada.
He also runs a rehabilitation centre called Sporting Chance Clinic for sportspersons suffering from drinking, drug and gambling addictions.
STUART PEARCE
One of the most iconic English defenders of his time, Pearce made 78 appearances for the national side and was part of the 1996 Euro squad that earned a lot of appreciation from the home fans despite the semi-final loss.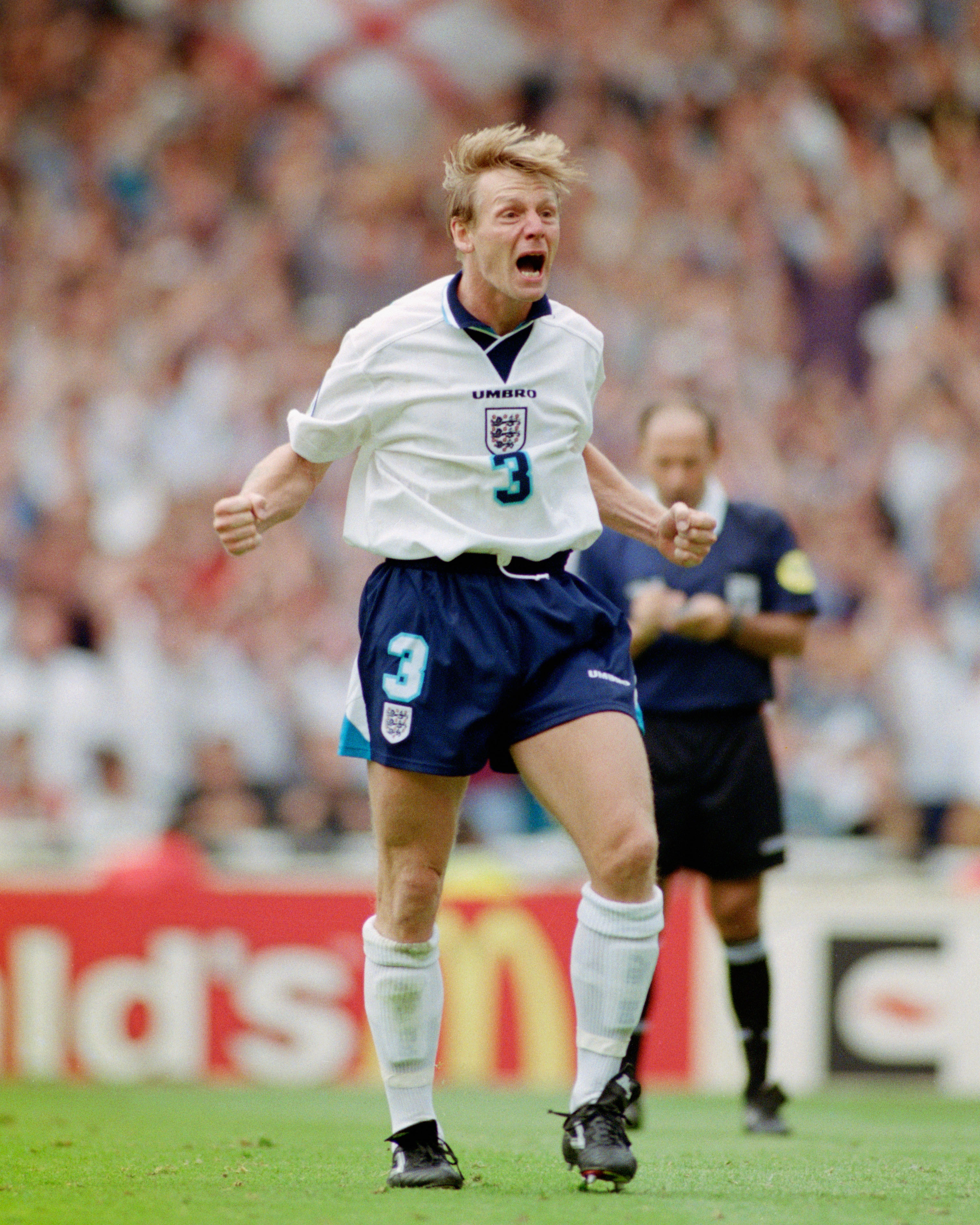 He started the game in the preferred left-back position and defended well throughout the game. He is an English legend who spent the majority of his career at Nottingham Forest and made over 400 appearances earning a legend status there as well. Pearce retired from professional football in 2001.
Pearce too, like many of his teammates, opted for a managerial career post-retirement and started with Nottingham Forest as a caretaker manager. He then managed Manchester City and England U21 side too. He is currently a first-team coach for West Ham United.
PAUL INCE
A London-born defensive midfielder, Ince was a hard and sturdy player who would take nothing for granted. He joined Manchester United as a 22-year old but didn't bow down even in front of the towering figure of Sir Alex Ferguson which eventually led to his transfer to Inter Milan. He was one of the key players for England at Euro 1996 and helped them finish third in the tournament.
A leader on the pitch. An inspiration to so many off it.

As we continue to recognise some of our most influential players this #BlackHistoryMonth, today we're shining a light on @PaulInce, who became the first Black player to captain our senior men's side.

🎨 by @Sumuyyaa pic.twitter.com/M5E0mQ6IhC

— England (@England) October 27, 2020
Ince later played for United's rival Liverpool and then moved to Middlesbrough and then to Wolverhampton Wanderers. He ended his playing career in 2007 after nearly 770 professional appearances and moved into management. Ince managed Blackburn in the Premier League for a short period apart from some short stints with lower division clubs. Currently, he works as a pundit and match analyst for BBC and BT Sport.
DARREN ANDERTON
A highly-rated winger, right from his youth days, Anderton was destined to do great things in football but could never reach his true potential according to his well-wishers. He played a key role in England's Euro 1996 and almost scored the golden goal in the semi-final, only to be denied by the post.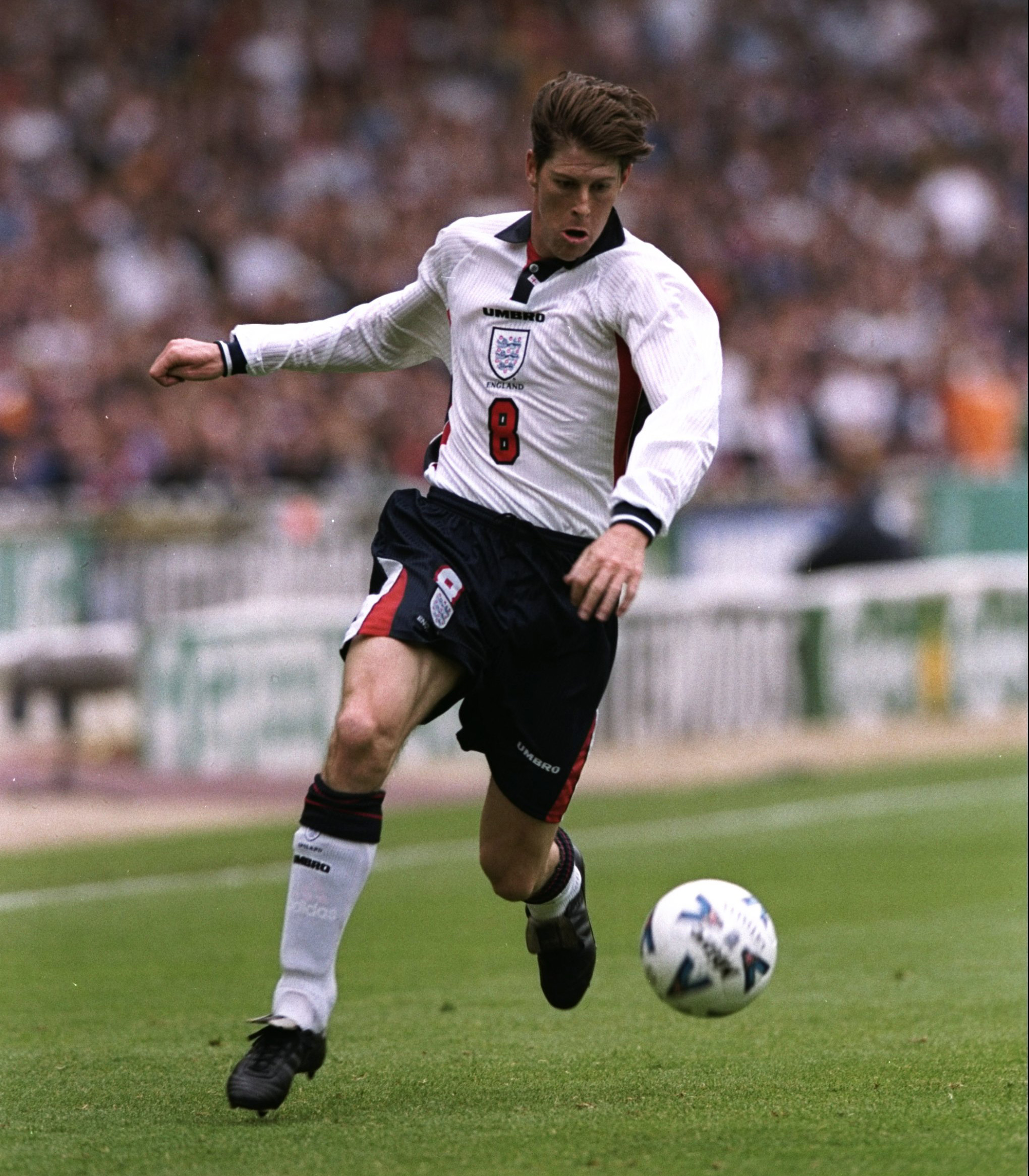 He stayed at Tottenham for 12 years, making nearly 350 appearances and scoring 34 goals during the period. Anderton retired in 2008 after spending two years with AFC Bournemouth.
Anderson was clear in his approach and never intended to take a coaching role post-retirement. He lives in the United States and contributes to the UK media in print and television.
STEVE MCMANAMAN
A versatile midfielder often regarded to be ahead of his time, Steve McManaman got his early success at Liverpool, spending nine years at the club before earning a move to Real Madrid. He earned 37 caps for the national side and was a part of the famous Euro 1996 squad full of global footballing icons. McManaman was known for his speed, strength and creativity which allowed him to glide past opponents. He is highly regarded as one of the greatest dribblers of all time.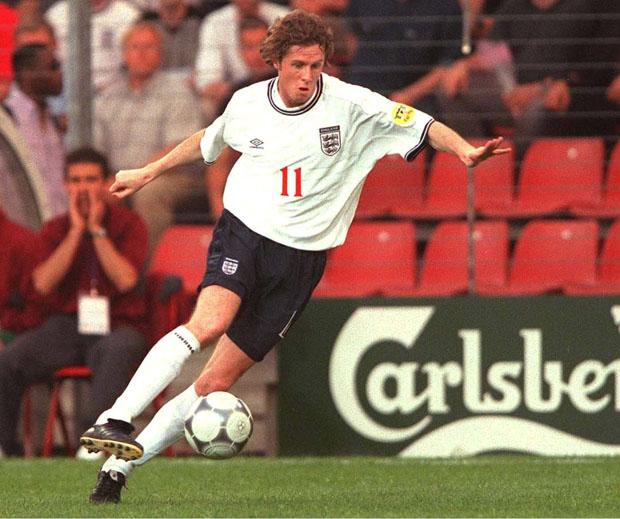 Steve McManaman ended his 15-year long playing career in 2005 and started his filmmaking career as an associate producer to the iconic Goal series. He continued his charitable works with UEFA and FIFA and became an ambassador for many football events including Euro 2020.
PAUL GASCOIGNE
Gazza, as he is fondly called by fans and teammates, was one of the most naturally gifted players of his generation certainly destined for greatness. His performance at Euro 1996 including the famous goal against Scotland in the group stage earned him a place in the team of the tournament along with teammates David Seaman, Steve McManaman and Alan Shearer.
#OnThisDay 25 years ago: a moment of Gazza magic!

We meet again on Friday 🏴󠁧󠁢󠁥󠁮󠁧󠁿🏴󠁧󠁢󠁳󠁣󠁴󠁿pic.twitter.com/VOcvr4Q5Vc

— England (@England) June 15, 2021
The iconic attacking midfielder was known for his brilliant goalscoring ability and his pinpoint accuracy in setting up teammates. Apart from being an ideal playmaker, Gascoigne was also an adept free-kick taker capable of changing games on his own and breaking defensive deadlocks.
His post-retirement life has been completely opposite to his much-celebrated playing career and the player has been battling alcoholism. He is attending a rehabilitation programme to combat his drinking problem and reports suggest he has finally been recovering.
TEDDY SHERINGHAM
Edward Sheringham, famously known as Teddy Sheringham was a towering figure in the English attack capable of putting off defenders with his strength and positioning. Apart from being a distinguished striker known for his finishing, Sheringham was capable of setting up his teammates too and was highly regarded as a creative player.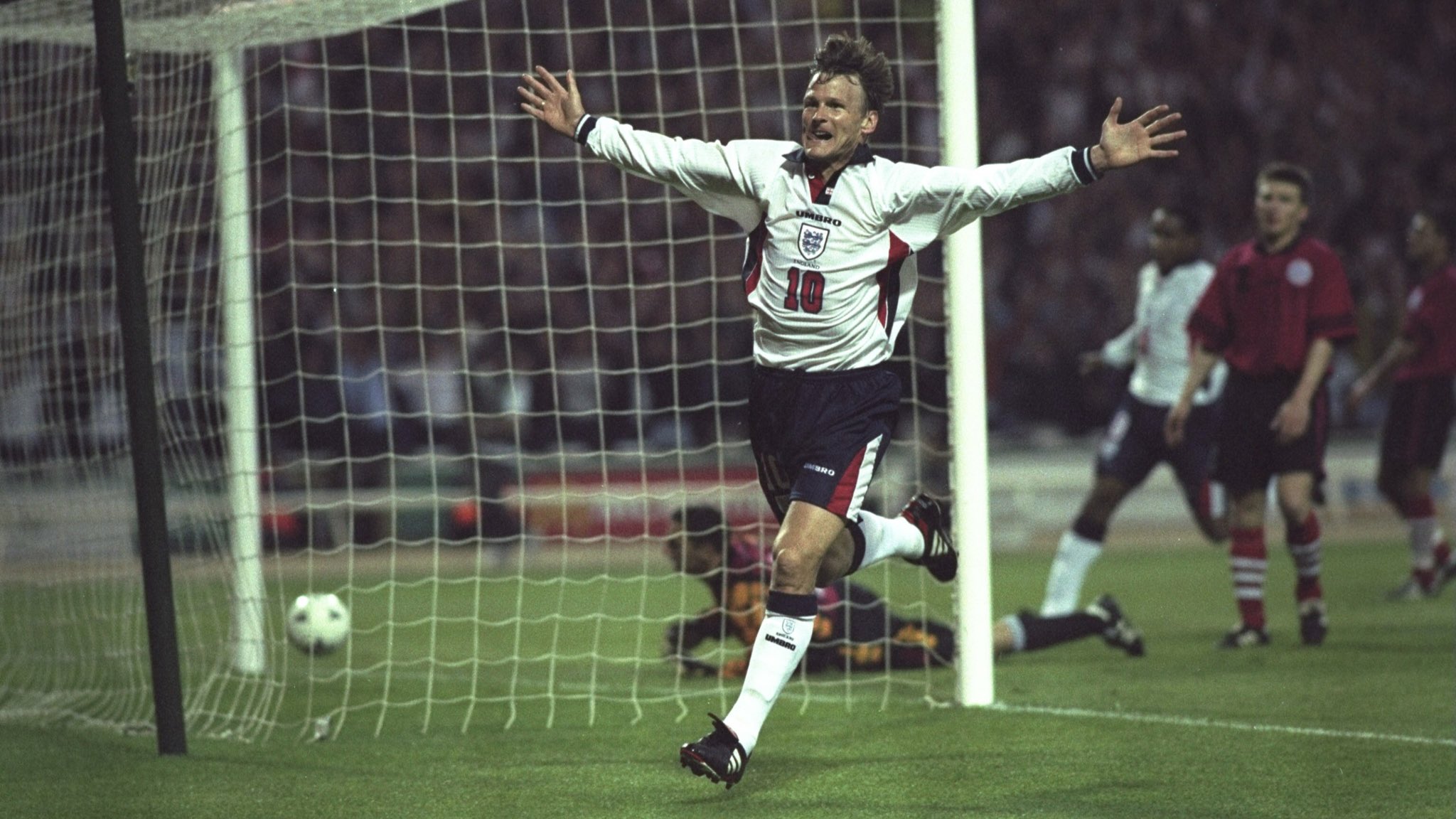 He wasn't at his best during the Euro 1996 but was a key member of the squad and earned a move to Manchester United the next year and was a part of the famous treble-winning side of 1999.
Sheringham made more than 800 official appearances in a career spread over nearly 25 years. He retired in 2008, aged 42 at the time and tried his hand at his hobby of poker and participated in various competitions. He started his coaching career in 2015 and last managed ATK in the Indian Super League in 2018.
ALAN SHEARER
The greatest goalscoring player in the English Premier League with 260 goals, Alan Shearer is one of the most legendary English forwards of all time who spent the majority of his playing career at Newcastle United.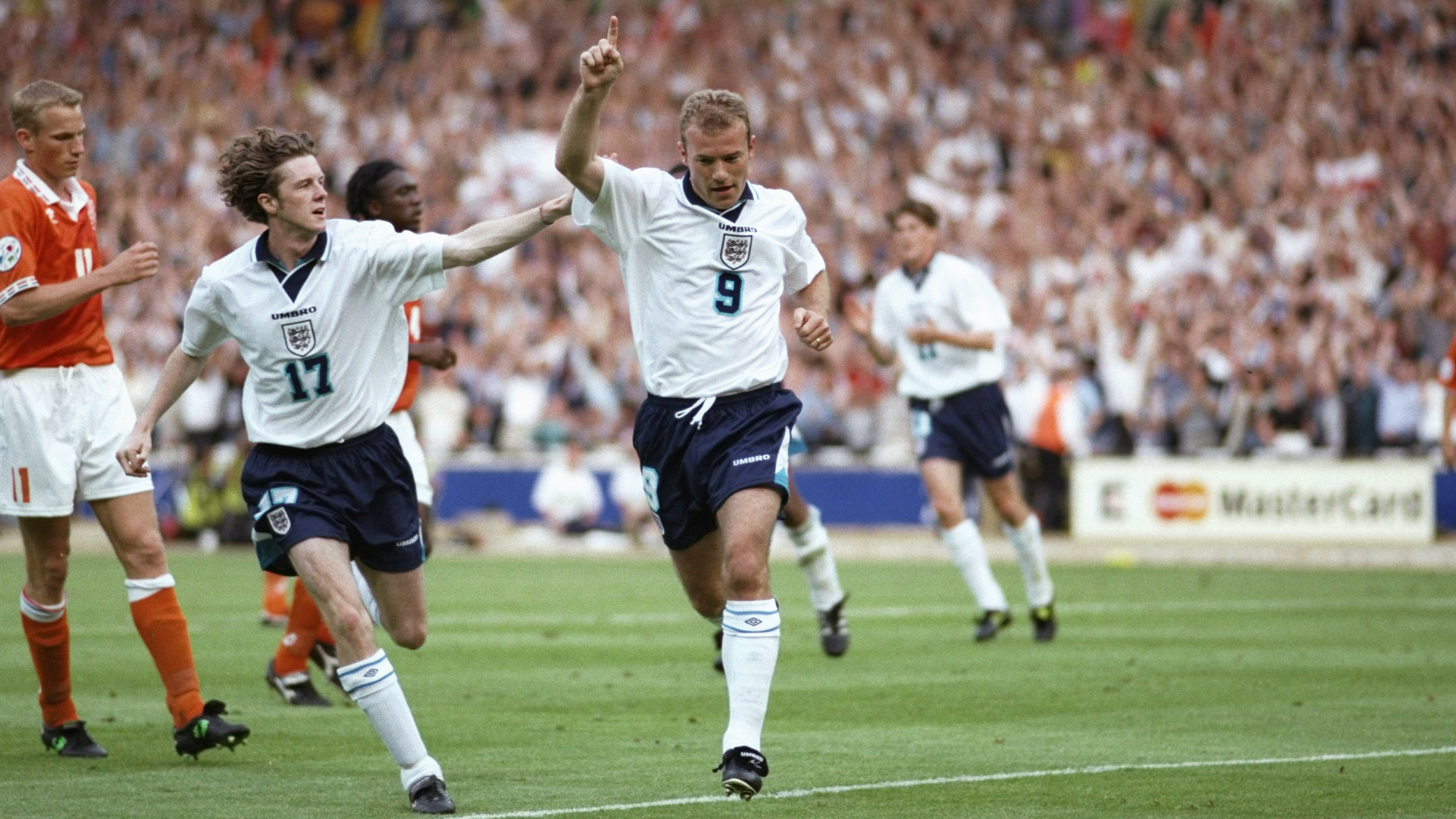 He was one of the best players of the 1996 squad and won the Golden Boot award of Euro 1996 with five goals in the tournament. Apart from Newcastle, Shearer also played for Blackburn Rovers and Southampton and made over 100 appearances there as well. Alan Shearer became the first inductee in the Premier League Hall of Fame.
He retired in 2006 as a Newcastle United player and came back in 2009 as an interim manager for eight games. He became a pundit for BBC's famous Match of the Day programme and runs his own charitable foundation for disabled kids.