Who doesn't love Denmark, especially after they've repeatedly performed miracles and taught us all a lesson? When they have warmed our entire hearts. Their success is a human triumph, after having overcome adversity, after Christian Eriksen's collapse and after zero points in their first two matches. Their fairytale goes on, yet not by chance, but by reaping the fruits of work very well done.
The 4-1 win against the Russians in their last group match in the Danish capital was therapeutic for the country and triggered a momentum shift that has propelled the squad all the way to a Wembley semi-final against England. 
The Danish Dynamites look locked in and are on a path to recreate the magical memories from Euro 1992. But the Englishmen, who haven't let a single goal past their rock-solid defence, stand in their way. However, in a variety of scenarios and against completely different opponents, Denmark has always competed and been highly recognisable. 
Can't wait!🗓️#ForDanmark #EURO2020 #DEN #LondonCalling pic.twitter.com/eaFeHoENER

— DBU – En Del Af Noget Større (@DBUfodbold) July 3, 2021
Every fan will be asking whether they can beat England. The answer is to adhere to Kasper Hjulmand's battle plan. 
BRING THE ATTACKING PROWESS TO WEMBLEY
Not to suggest that Denmark has defended its way to this point; rather the opposite. Denmark's attacking brilliance in Euro 2020 has mesmerised the footballing world. And, despite an apparent defensive shift, Denmark's offence has remained prolific – with 10 goals in their last three outings – and all the credit goes to its attackers. With a Danish record, 11 goals at this Euros, Denmark only trails Spain's 12.
11 – Only Spain (12) have scored more goals than Denmark at #EURO2020, with this now the Danes' best return in a single edition at a European Championship/World Cup. Legs. #CZEDEN https://t.co/MlpQpdidZL

— OptaJoe (@OptaJoe) July 3, 2021
They like to dominate, take the initiative. Even with right-footers on the left, which could feel unnatural, there are always passing options. Players occupying width and generating spaces inside, and with great coordination in their movements. Some ask for the ball at their feet, others run in behind. They can face teams that press high or that sit deep.
Hjulmand's attacking trio is a cohesive one, with Kasper Dolberg, Martin Braithwaite, and Eriksen's replacement, Mikkel Damsgaard, all finding the back of the net. Then there's Joakim Maehle, whose passing, sharp first touches, aggression, and verticality have proven crucial for his country.  
"Det er så sindssygt lavet det der!"

Joakim Mæhles fantastiske assist fra alle vinkler 🍌⚽️#ForDanmark #EURO2020 @Joakim_maehle pic.twitter.com/GDDW4rV0iJ

— DBU – En Del Af Noget Større (@DBUfodbold) July 5, 2021
The Danes will have a hard time getting past the Three Lions' defensive line against England. But if their strikers and wing-backs bring the attacking prowess they have shown in the tournament, there will be no restraining them. 
TACTICAL FLEXIBILITY
Kasper Hjulmand has infused his squad with his genius, which has done wonders for the Danes. His initial game plan and philosophy are already excellent and aesthetically pleasing, but it is his flexibility and intelligence to adapt to any given scenario that has truly stood out.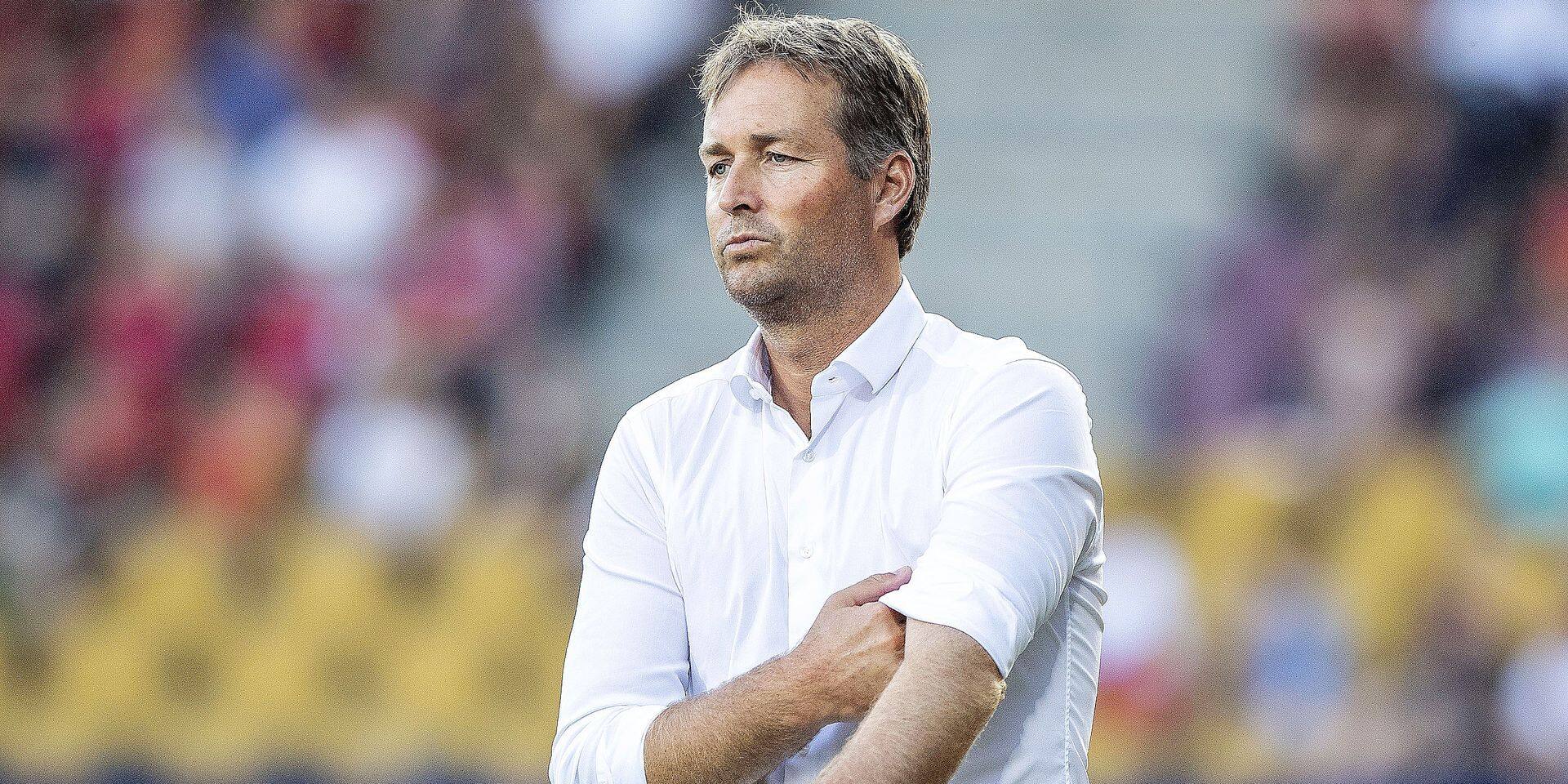 Maybe Italy permitting, they have been the best team of the tournament. Not in terms of talent, perhaps, but of the ability to impose their plan no matter the conditions. This was shown against Wales in particular. Denmark struggled in the opening 10 minutes but Kasper Hjulmand was very smart to move from the usual 3-4-3 to a 4-3-3 with Andreas Christensen as the pivot.
Wales lost all references to defend. All the structures changed and this granted Denmark more time and space to build up. With Wales completely confused, the Danish progressions were more at ease. In the second half, Hjulmand switched back to a back 3 and killed off their rivals with the free wing-backs. 
VI ER I KVARTFINALEN!#ForDanmark #EURO2020 pic.twitter.com/FU4CLKjLmA

— DBU – En Del Af Noget Større (@DBUfodbold) June 26, 2021
When it comes to reacting to the tactical changes from his rival, Hjulmand has solutions for everything. He is never caught off guard. His substitutions never worsen but improve the situation, and by moving Andreas Christensen from the back 3 to midfield, among others, he is showing endless variants. Even with a clear identity, Denmark embodies the term tactical flexibility, and that would be key against England, who themselves are extremely tactically versatile. 
THE DANISH DEFENSIVE GRIT
Denmark will need to bring that defensive tenacity, they have shown throughout the tournament, to Wembley, to keep the English attackers, and their dynamic wing-backs at bay.  
Even though England are yet to surrender a goal, the fact that Kasper Schmeichel has fewer saves than Jordan Pickford demonstrates the strength of Hjulmand's squad. And that's because they have a highly comprehensive defensive line. Simon Kjaer as the defensive linchpin, complemented by Andreas Christensen and Jannik Vestergaard's impressive ball distribution, has been the bedrock for Denmark's success.
🇩🇰 Incisive in possession, a rock at the back. Denmark captain Simon Kjær is the Round of 16 Top Performer 👏👏👏@FedExEurope | #EUROPZ | #EURO2020 pic.twitter.com/UiTimsPBne

— UEFA Nations League (@EURO2024) June 30, 2021
They have shown their attacking brilliance. But if the opponents take control of the ball, they defend well and transition even better. Their three centre-backs have all the conditions to be superlative defenders, but are incredibly skilled on the ball too and prove vital in the build-ups. The whole team moves like an accordion, compressing and expanding in perfect harmony. The Danish defensive line, which is fierce in defence and fluid in attack, will be pivotal for them.
It will be a clash of two opposing forces, with Denmark's near-perfect collective approach and England's near-perfect blend of individualities.