Italy and Spain are about to battle it out in the first semi-final of Euro 2020 tonight and the stakes cannot be any higher. Both sides have p[layers with exceptional quality and potential, but what makes this game really interesting is the approach both sides have taken throughout the tournament.
Tika taka style of football had lost its prominence in these past few years, but looking at the semi-finalists of this Euros, it is safe to say that there is a revolution in the making. FootTheBall brings you why the resurrection of Tika-taka can completely bring old-school football back.
WHAT IS TIKI-TAKA AND WHY HAS IT BEEN DYING
Barcelona had its most fruitful spell when Johan Cruyff was their manager in the early 90s. Cruyff started the whole concept of tiki-taka and it yielded amazing results. In 2008, the Spanish National team started implementing it. Although Pep Guardiola has denied this, even he played a similar kind of football with Barcelona during his time at the helm.
Intensive passing in the central half of the pitch throughout the 90 could be a definition of tiki-taka football in layman terms. Although it seemed to do wonders for a couple of years, people gradually started losing faith in it.
In 2013, Barcelona lost 7-0 on aggregate against Bayern Munich in the Champions League semi-final. Barcelona's superiority came cruising down and with it, the popularity of tiki-taka. Spain, the defending champions of 2011, couldn't even make it out of the group stage in the 2014 Fifa World Cup.
🗣 "In 2010, Barcelona won the World Cup, not Spain."

– Eric Cantona. 🇪🇸 pic.twitter.com/arZJStznRD

— EUROs Tweet (@Football__Tweet) August 29, 2018
One of the main reasons behind its downfall are the absence of conventional coaches. Football keeps evolving in one way or another. The new generation of football managers have a different set of ideas and norms which prevents them from playing tik-taka.
The defensive philosophy has also been improved over time since now the defenders are so good with the ball that they can initiate dangerous counterattacks as well. Something that could be harmful to a side playing in the opposing half for so long.
We all believed tika-taka had died, but it looks like Luis Enrique and Roberto Mancini have somehow made it worked for them in Euro 2020.
TIKI-TAKA IN EURO 2020
We all expected Spain to play their same old football, but Mancini swept us off our feet when even Italy started playing their own kind of tiki-taka football in the tournament.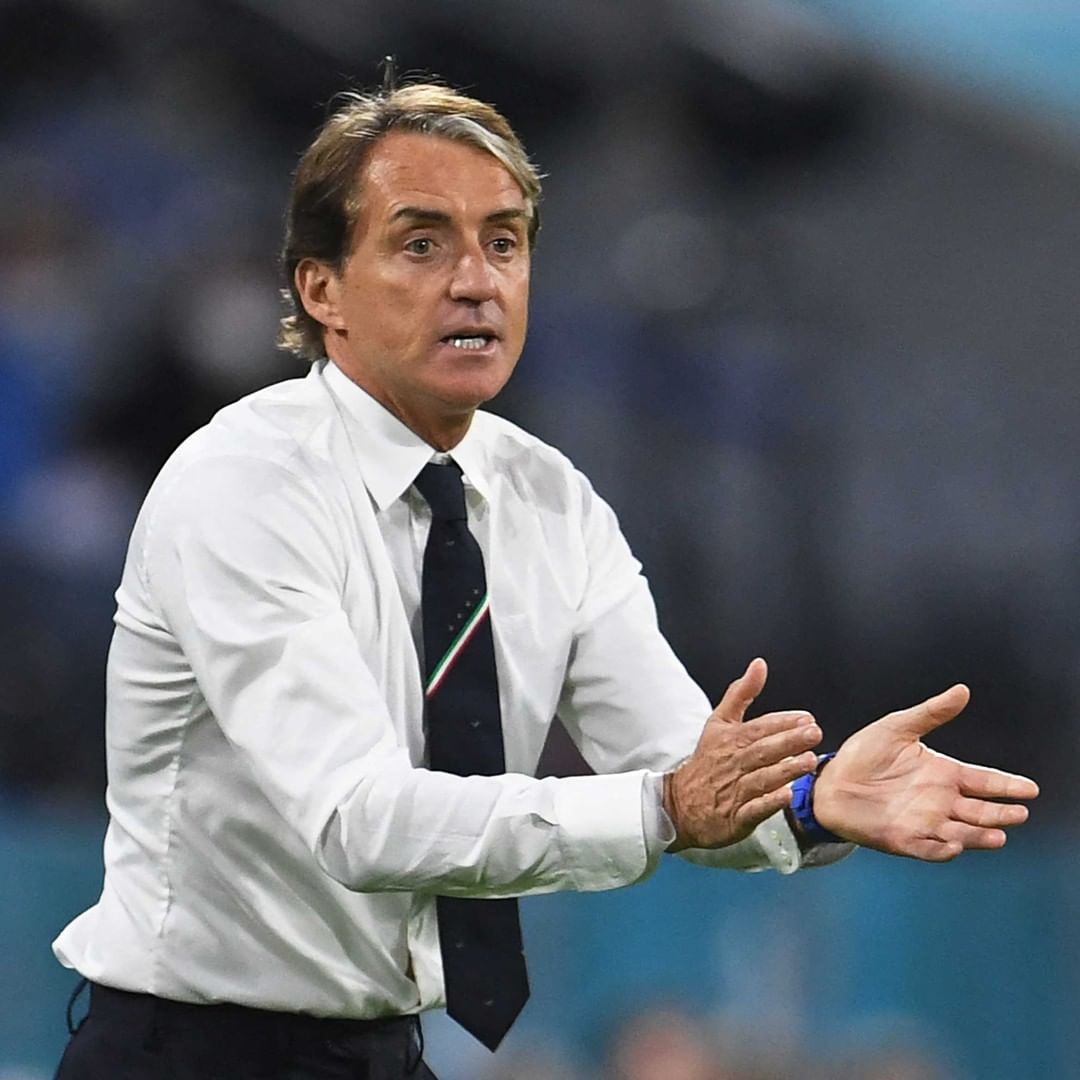 Possession is the name of the game for teams playing tika-taka and Italy have sorted that department out looking at their stats in the group stages. They completely dominated the ball in their first 3 games and had more possession than their opponents in the knockout stages as well.
They have been keeping a high press since we have seen Immobile and Berardi charge at the ball in the final third countless number of times.
Just like the Spaniards, Italy also has been working the ball around the edge of the box and to back that with stats, they have had more than 600 passes in 4 out of the 5 games they have played so far. Italy has also been keeping a high line at the back, a classic trademark of sides playing tiki-taka.
At this point, you must be wondering what is Italy doing that is making their form of play different from Spain. The difference lies in the midfield. The Spaniards use their midfielders to create their main chances whereas Itlay plays a bit more defensive in that aspect.
We have seen Jorginho and Locatelli play more defensively rather than contribute in the final third whereas other than Sergio Busquets, the reso f the central players are mostly found at the edge of the box. That is why Italy has a better defensive record in this year's Euros so far and Spain are struggling a little bit at the back.
It is going to be an interesting match-up since, for the first time, two teams playing the tiki-taka style of football are about to face off. It is going to be a fierce battle of possession since the team having the greater share of the ball, is bound to dominate and create more goal-scoring chances. Both sides will be looking for a better start since an early goal would just spoil the game plan of the conceding team.
The success Itlay and Spain have found in Euro 2020 is bound to encourage different clubs around the world to gamble with tiki-taka football once again. This year's Euros might just change football as we know it in the coming years.