When life gives you a second chance, make sure that you use it to the fullest. Stuart Pearce went to on to do the same in Euro 1996. Post-1966, knockout games which included England at major tournaments were pretty much defined by penalty shootouts, and perhaps no other footballer can sum it up better than Pearce.
As an English footballer, nobody was able to go through both the anguish and the delight of attempting to beat the goalkeeper from the penalty with the weight of expectation of a whole nation lying on your shoulders better than Pearce.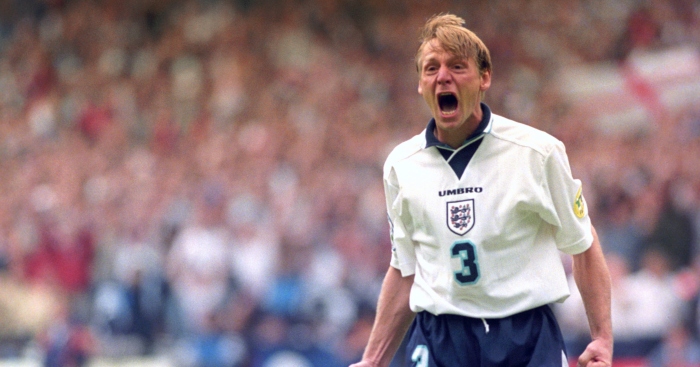 Pearce celebrating after scoring the penalty. (Image Courtesy: Planet Football / Website)
With Euro 2020 around the corner, what better time to revisit this iconic moment which is cherished as one of English football's unforgettable moments.
THE BACKSTORY
English fans during the late 1980's don't need any reminding of the 1990 FIFA World Cup, held in Italy. After sneaking through the group stages, knockout victories over Belgium and Cameroon set the stage for a mouth-watering semi-final tie with West Germany. The game finished 1-1 after extra time and penalties came upon in which England missed two penalties to crash out of the competition.
Chris Waddle missed the final penalty in what would be his last tournament appearance for England. For Stuart Pearce though, the other player to have missed a penalty (Pearce's miss can be found at 3:43), his international career was just three years old, and it took him six years to redeem himself from the horror show in Italy.
After England failed to qualify for the World Cup in 1994, Pearce lost his spot as the starting left-back as new manager Terry Venables preferred Graeme Le Saux in his starting eleven. But when Le Saux broke his leg, Venables called upon Pearce to fill the void spot in the team.
And similar to Italia '90, The Three Lions reached the knockout stage where they met Spain. A goalless affair at Wembley set the stage for a penalty shootout and the entire country held its breath, desperate for history not to repeat itself.
THE MOMENT
In the penalty shootout against Spain, Alan Shearer and David Platt scored their spot-kicks and Psycho (Pearce's nickname) stepped up, looking to make amends after his World Cup heartbreak. This time around, the 34-year-old, drilled the ball low past the keeper's extended arm, and his passionate release of emotion in celebration in front a packed Wembley has become one of English football's most iconic images.
https://www.youtube.com/watch?v=LPm7youb04g
England went on to win the shootout to set up another semi-final and another round of penalties with Germany which they eventually lost after present England manager Gareth Southgate missed his penalty, Pearce scored again to put the past behind him.
When asked about the 1990 incident, Pearce said: "My world collapsed."
Speaking to Goal, Pearce added, "I had been taking penalties for as long as I could remember, but now I'd missed the most important penalty of my life. It was my fault that England were not in the World Cup Final."
He also said, "I look back and view [Italia 90] with greater good than bad," "Missing the penalty gave me probably the greatest lesson of my career. It probably inspired me in many ways."
Alongside the Italia incident, Pearce also shared on how Terry Venables was shocked when he put his hand to take the penalty.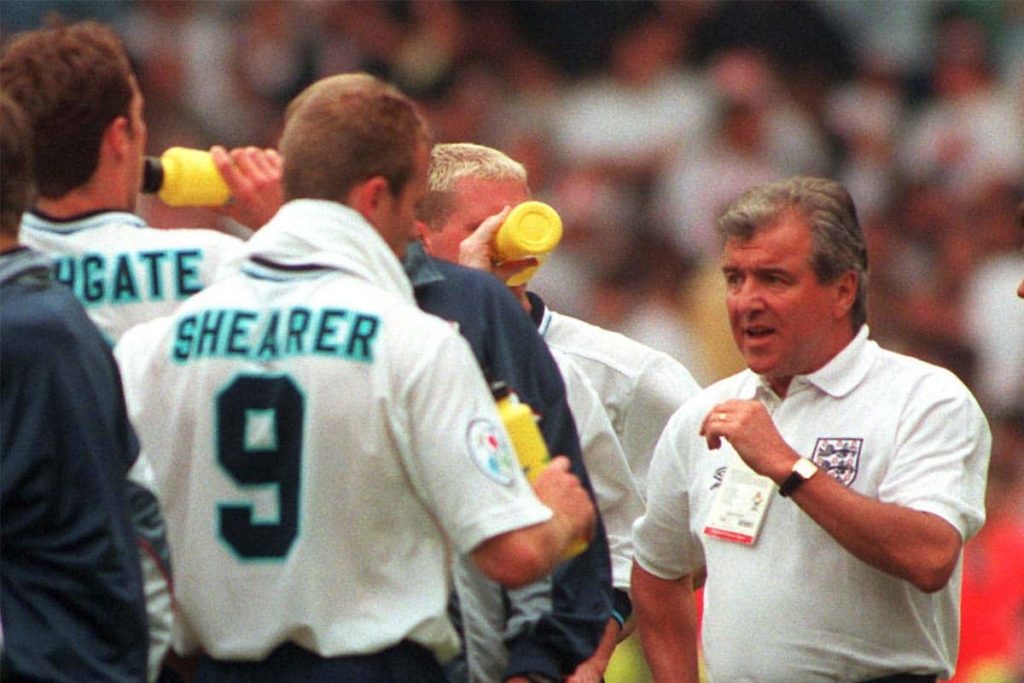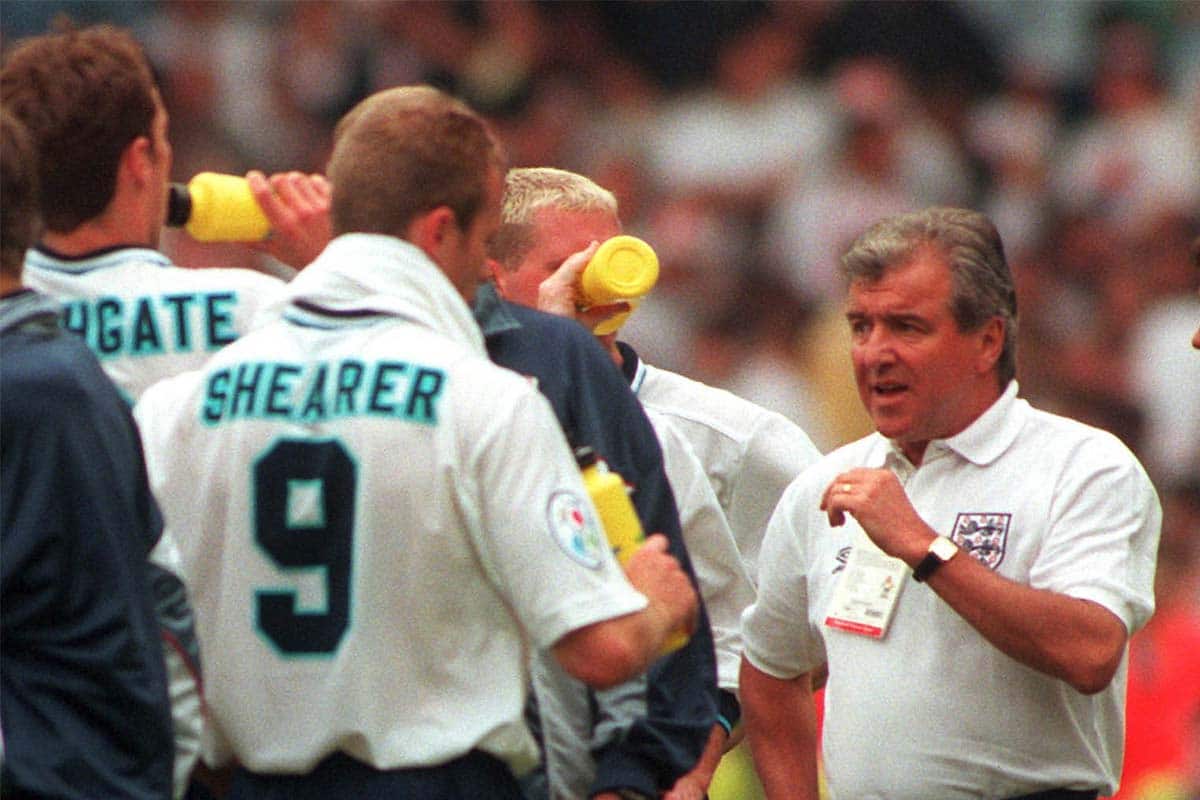 Venables talking to Alan Shearer. (Image Courtesy: Football Whispers / Website)
"We got to the end of extra-time, we all come together in the centre circle and I went over to Terry and I thought, 'If I leave this to chance he's not going to pick me to take a penalty because of my history.' I just said to him, 'I'll take the third penalty.'
"He looked at me and went, 'Are you f****** sure?!' "I went, Yeah, I think I am. I was before you said that!
'What choice have I got? I've got to take a penalty because I'm one of the better penalty takers, so get on with it!'
Pearce went from zero to hero with his spot-kick against Spain even if England were to crash out soon after. A brief moment of redemption, a story for the ages.