We have seen quite a few injuries during the Euro 2020 campaign. And considering the limited days between the end of the domestic season and the Euros, the regularity with which players are getting injured is understandable. 
Not only do these injuries hurt them physically but they also have a psychological impact on them. These athletes work their tails off to be the best version of themselves, but these unfortunate setbacks keep them from doing so. 
Nevertheless, injuries are a part of the game, and given the intense training these athletes go through, they are unavoidable.  
In that case, here are some big-name players that have been injured thus far during Euro 2020. 
OUSMANE DEMBELE
Ousmane Dembele is an incredible talent with an extremely high ceiling. However, injuries have haunted the winger since his transfer to Barcelona, hindering his progress to become a standout player.
And now, just as things were looking good for Dembele in terms of avoiding injuries, another stumbling block has emerged for him. Dembele came in as a second-half replacement in France's 1-1 stalemate with Hungary on Saturday and made an instant impact on the offensive end before limping off with an apparent knee injury. X-rays revealed that his recovery timeline is "incompatible with keeping him in the squad" which eventually ruled him out of the Euros. 
Having hurt his knee in the 1-1 draw with Hungary, Ousmane Dembélé is out for the rest of the Euro. We wish Ousmane a speedy recovery! 🇫🇷👊#FiersdetreBleus pic.twitter.com/978pWE9UCp

— French Team ⭐⭐ (@FrenchTeam) June 21, 2021
Of course, the winger's injury will not harm Les Bleus' chances of winning the title, given their incredible depth, but it will impede Dembele's development into an elite player. 
CHRISTIAN ERIKSEN
When Christian Eriksen collapsed on the field in Denmark's opening match against Finland after suffering a cardiac arrest, the entire football world held its breath. But after an evening of worry came comfort as the Danish Football Association informed that he was stable and talking. His life was saved after CPR was performed on the field and his heart was re-started with a defibrillator before he was brought to the hospital.
Eriksen was recently discharged from the hospital after a successful operation in which a heart-starter device was implanted to avoid heart rhythm irregularities.  
OFFICIAL: The Danish FA have confirmed Christian Eriksen has been discharged from hospital following a successful operation.

The news we were all hoping for 🙏❤️ pic.twitter.com/YPKomaITab

— ESPN FC (@ESPNFC) June 18, 2021
It's unfortunate for Denmark that they're missing their marquee player, and it's unknown whether we'll see Eriksen on the field again, but such tragic events are much bigger than the game, and we're thankful he's still between us.  
TIMOTHY CASTAGNE
Leicester CIty's full-back, Timothy Castagne had a dream of a season with The Foxes. He quickly established himself as one of Brendon Rodgers' most important players. His breakout season was rounded off by an FA Cup final victory over Chelsea.
His outstanding performances and versatility to play in different defensive positions earned him a spot in Roberto Martinez's Belgium squad for Euro 2020.
Belgium's Timothy Castagne needed 6-hour surgery, could've suffered career-ending problem #BEL #EURO2020 https://t.co/j8xyIcFXBk

— Republic (@republic) June 18, 2021
But in the Red Devils opening match against Russia, Castagne's European Championships ended after just 26 minutes following a clash of heads with Russia's Daler Kuzyaev which resulted in a double eye socket fracture. According to the doctors, Castagne was "3 cm from a career ending injury" and needed a 6-hour surgery. 
A life-long dream was cut short after just a few minutes of living it but it's definitely not the last time we'll see him in the Belgian colours. 
THORGAN HAZARD
Belgium has been unstoppable recently, and Thorgan Hazard's form only adds to the Red Devils' chances of winning it all, but a setback may have struck. He scored in Belgium's 2-1 victory over Denmark, but was appeared to have suffered an apparent knee injury. Later, Roberto Martinez confirmed that he will not join the squad to St. Petersburg for their third and final Group B encounter against Finland.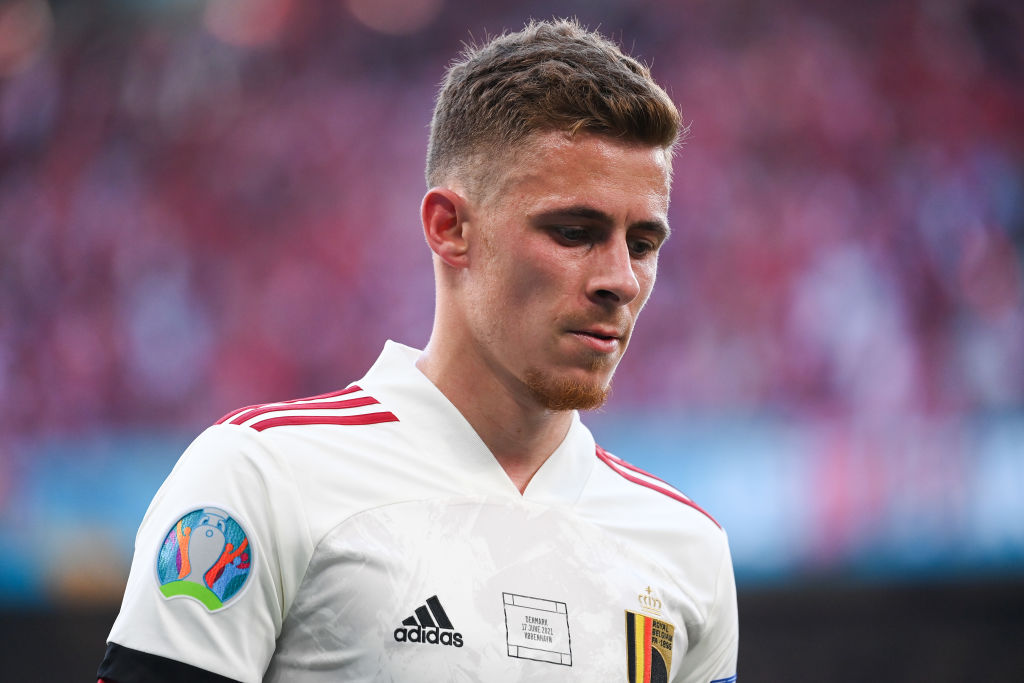 Thorgan Hazard started in both Belgium's matches against Russia and Denmark over his brother Eden Hazard, who himself has had an injury-rattled season with Real Madrid. With Thorgan out, the elder brother will step in. 
ILKAY GUNDOGAN
Ilkay Gundogan was one of Pep Guardiola's most essential players at Manchester City this season, and he was also the most durable, missing only one game for the Citizens. However, he might have suffered a setback while on international duty, since he was one of four players to skip Germany Monday's training session, along with Mats Hummels, Thomas Muller, and Lukas Klostermann. 
Ilkay Gundogan gives Germany a worry ahead of their final #EURO2020 group game https://t.co/hDl7kRwI1m

— Manchester City News (@ManCityMEN) June 21, 2021
The midfielder started in both of Germany's crucial matches against France and Portugal, although it is believed that he suffered a calf injury against Portugal. His injury is a huge blow for Germany, and no timeframe for his comeback has been given.
Joachim Low's team will face Hungary in their third encounter on Wednesday, knowing that a win will guarantee them a place in the knockout rounds, but Gundogan is an uncertainty for this fixture. 
LUKAS KLOSTERMANN
RB Leipzig's full-back, Lukas Klostermann sustained an injury during Germany's training session. What appeared to be a typical muscle injury turned out to be considerably worse, as it was confirmed that he had a torn muscle fibre and could be out for the remainder of the tournament. Although that isn't confirmed as he is still with the team. 
Lukas Klostermann could miss the rest of #EURO2020 with a thigh injury, according to kicker. #GER

— Ronan Murphy (@swearimnotpaul) June 18, 2021
Klostermann's injury has little impact on Joachim Low's tactics, as the manager deploys a three-man defensive line and a versatile player like Kimmich as the right-wing back.
YURI ZIRKHOV
Yuri Zirkhov, the experienced Russian full-back, was ruled out of Euro 2020 due to a hamstring injury, delivering Russia a major setback during the opening week of the tournament.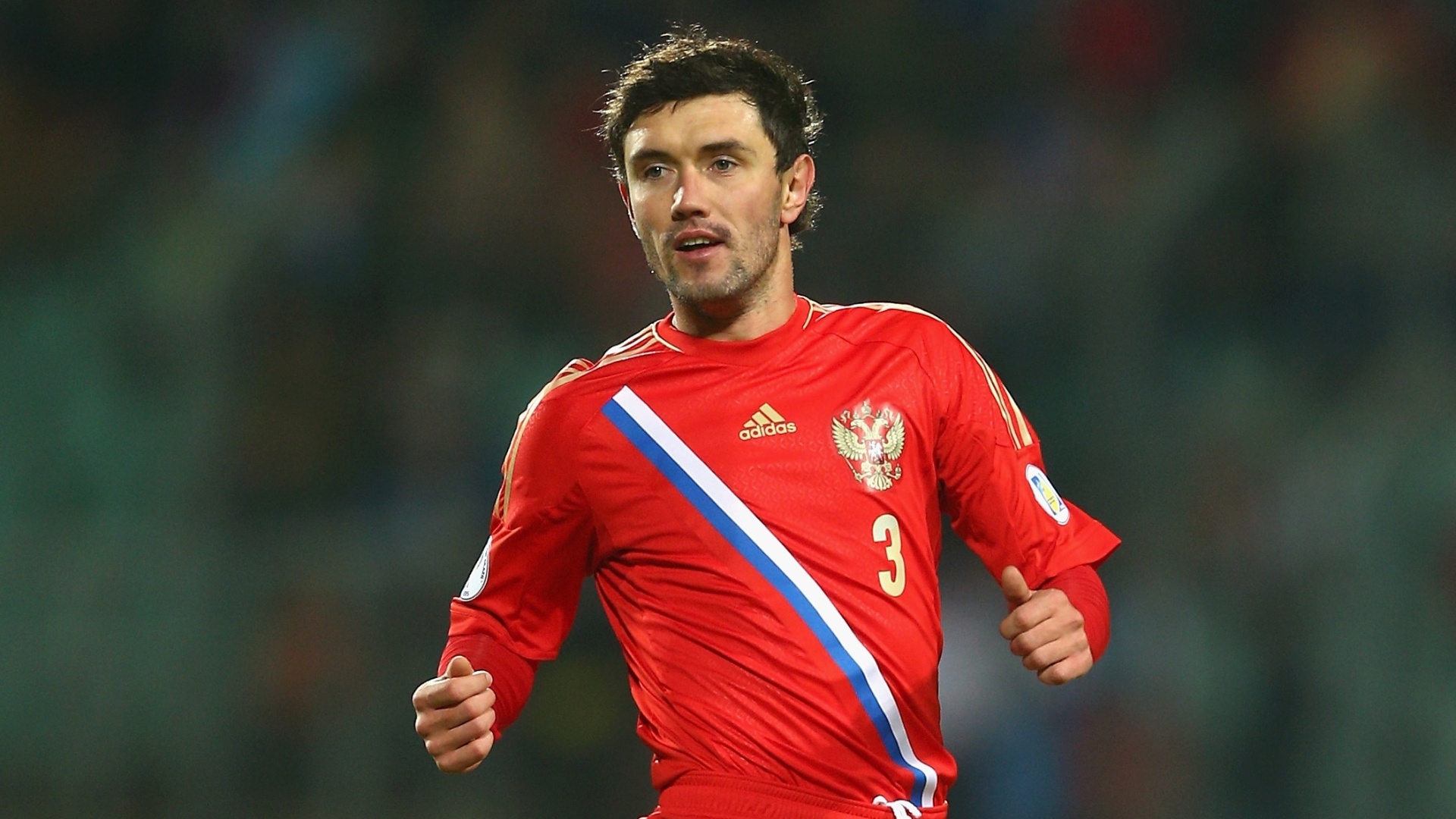 The 37-year-old full-back was brought off the field after only 43 minutes of play in Russia's opening match, a 3-0 loss to Belgium. With 105 international caps to his name, Zhirkov was one of the most experienced players, and this was likely to be his final European Championships, but it came to an unfortunate end.