When Jude Bellingham broke the record of being the youngest ever player to feature in a UEFA European Championship game, it was thought that it would be difficult to break that record by any stretch of the imagination. But just six days after the 1-0 win for England against Croatia in which Bellingham broke the record, Kacper Kozlowski of Poland broke the Borussia Dortmund star's record when he featured Poland on Saturday.
👏👏👏 A new record holder! Kacper Kozlowski of Poland becomes the youngest player to ever play at a EURO!

He is 17 years and 246 days old, and replaces England's Jude Bellingham, who set the record last week.#EURO2020 #POL pic.twitter.com/unQEjouEpl

— UEFA (@UEFA) June 19, 2021
Kozlowski came on as a substitute for Mateusz Klich in the 55th minute for the Biało-czerwoni, helping his nation gain an important point in the 1-1 draw against Spain.
Kozlowski broke the record of Bellingham by a hefty 103 days, at 17 years and 246 days while the former Birmingham City midfielder was 17 years and 349 days old when he featured for the Three Lions at Wembley.
Bellingham broke the record of Jetro Willems, who played at the Euros for the first time at the age of 18 years and 71 days when he started for the Netherlands at Euro 2012.
PLAYING CAREER
Kozlowski started off with his youth club Bałtyk Koszalin at a very young age before moving to the youth system of Polish top-flight club Pogoń Szczecin, who fought off the likes of Lech Poznan to land his services in 2016, aged 13.
Pogon youth coach Patryk Dabrowski, while speaking to Sport.pl recalled, "When he entered the academy, he was very confident. He is very confident, but not wayward or arrogant. He balances on this fine line, but does not exceed it."
Kozlowski motored his way through the system by racking a ton of goals and assists during his time in the under-19 side and went to train with the firs-team just at the age of 15. His performances in training impressed his manager Kosta Runjaic such that he was thrust into the field as a late substitute in Pogon's final game of the 2018-19 Ekstraklasa season, which made him the third-youngest footballer in the league's history, at 15 years and 245 days.
Shortly after his debut, he went on to face an England under-17 side led by the one whose record was recently broken, Bellingham, in the Syrenka Cup, at which he was instrumental in taking Poland under-17 to the finals.
After nailing a starting spot in the Pogon side for the 2020-21 season, Kozlowski went on to represent Poland, led by Paulo Sousa, in three games before his debut at the Euros and went on to muster an assist in one of those games.
PLAYING STYLE AND RUMOURS
Kozlowski can be described as a classy authoritative midfielder, who can produce a skill out of nothing and create something for the team. Often described as the "Polish Pogba", after his admiration for the Manchester United star, Kozlowski sees himself more as an offensive midfielder but can play in a defensive role if the team requires one.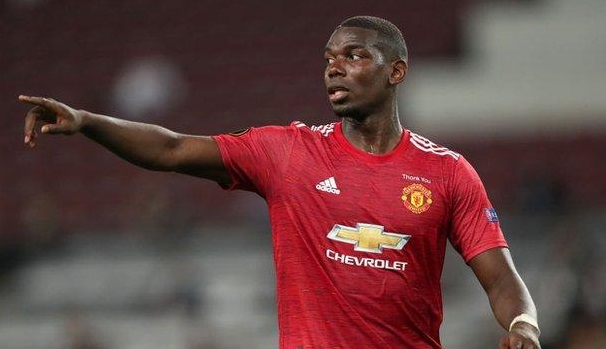 Kozlowski is likened to the profile of Manchester United's star midfielder, Paul Pogba. (Image Courtesy: BBC / Website)
When speaking to Sport.pl, he said,
"I work on both sides of my game, offensively and defensively, but I feel better in an advanced role. I am a player who likes to compete and fight for everything, take risks, and likes to go one-on-one or even one-versus-two.
"I would like to improve my shots from long range and maybe also my decision-making."
These are to come eventually as the midfielder is still just 17 years of age, but if he can make a good impact in the final group game and potentially the knockouts, bigger clubs can start to hover around to secure his signature.
During the Syrenka Cup, scouts from clubs such as Manchester United, Juventus, Bayer Leverkusen were impressed with Kozlowski while RB Salsburg, Torino, and Saint-Etienne also were interested in the 17-year-old.
But where he moves, only time will tell.