He was being linked to Manchester United, Tottenham the whole of 2020, both the summer and the winter transfer windows, but Milan Skriniar has, for the time being, stayed back at Inter Milan and went on to win the Scudetto with Nerazzurri under Antonio Conte.
The first ever Slovak to win the Serie A, Skriniar has often recognized as a defender who was a brilliant tackler and a natural fit in his position. Praised for his 1-on-1 skills and positional sense as a centre back, Skriniar has being heavily touted to move, primarily, to the Premier League, and his stocks might rise exponentially if he goes on to have a good Euros under his belt.
CAREER
Skriniar started off as a young boy at Slovak club FK Ziar and Hronom before joining the youth system of MSK Zilina at the age of 12. After making his first team debut in 2012, at the age of 17, Skriniar was loaned to ViOn Zlaté Moravce, in 2013, so as to receive more first-team experience than at Zilina in his first professional season.
He went on to make 95 appearances for Slovakia's most successful and this period also saw him score 15 goals for the club, making him a genuine threat from set-pieces. After which, Skriniar moved to Sampdoria in the Serie A in January 2016 and made his mark in his first full season with the Blucerchiati, where he became the youngest defender in the Serie A to have made 35 appearances.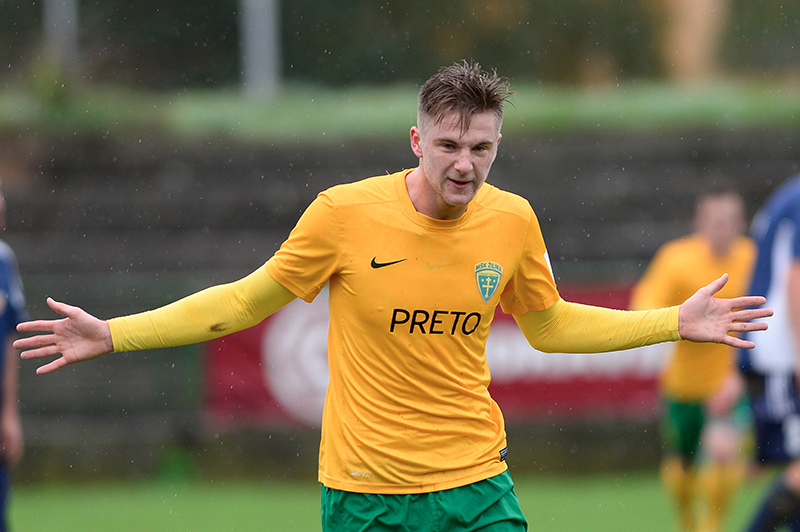 Skriniar playing for MSK Zilina in Slovakia. (Image Courtesy: Instagram/Skriniar)
Owing to his performances at Sampdoria, Inter Milan pulled the plug in 2017 and signed Skriniar for a fee of around €20 million which has been one of the shrewdest purchases in the club's history.
Skriniar has already made over 130 appearances for the capital club and this season his performances as a right-sided centre back under Conte's system have played a major role in Inter winning the title, that too, by a considerable amount.
On the national front, Skriniar is indispensable for Slovakia and after Martin Skrtel's game time had reduced drastically in the recent years, the 26-year-old has become a leader at the back for Slovakia and has till date made 39 appearances and scored 2 goals for the national side.
EUROS… A POTENTIAL MOVEMAKER?
Although he is still being chased by a host of Premier League clubs, more so in the last six months, Skriniar's performances at the upcoming Euros might help these clubs on whether to splash the cash right away or wait more before settling on a move.
He is Slovakia's talisman at the back and most often than not, the Sokoli will be forced to sit back by the bigger teams at the Euros, and these performances will be vital for Skriniar if he does want to move abroad for further opportunities.
His words suggest otherwise though. Speaking to Sport Aktuality, Skriniar said: "There have been rumours, there are and there will be. "However, I have never listened to or commented on them. "Of course, it will be no different after this season."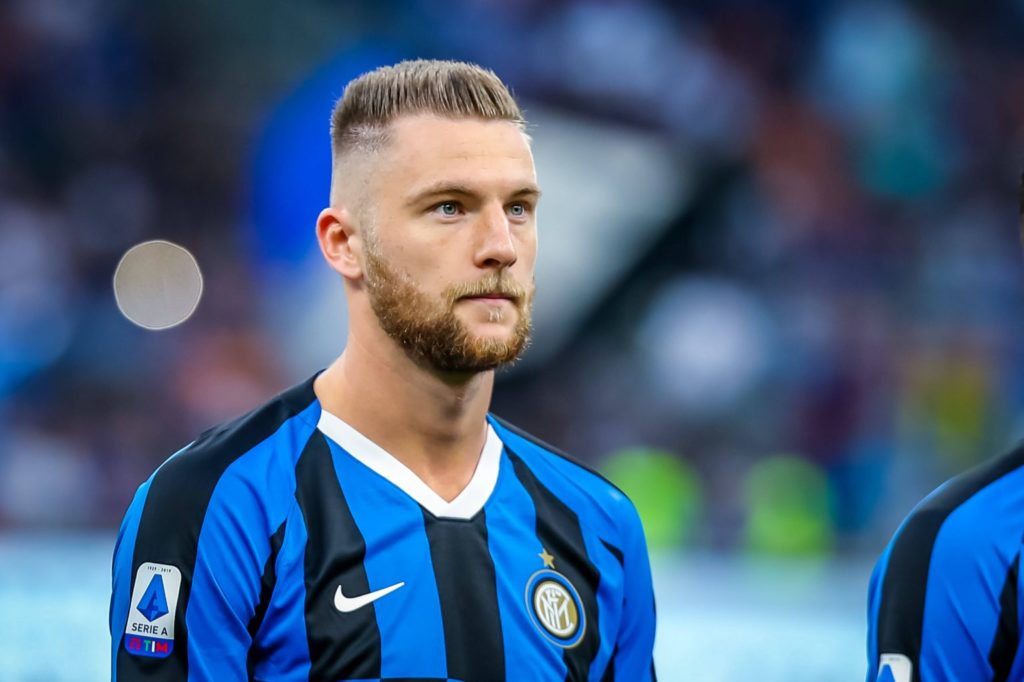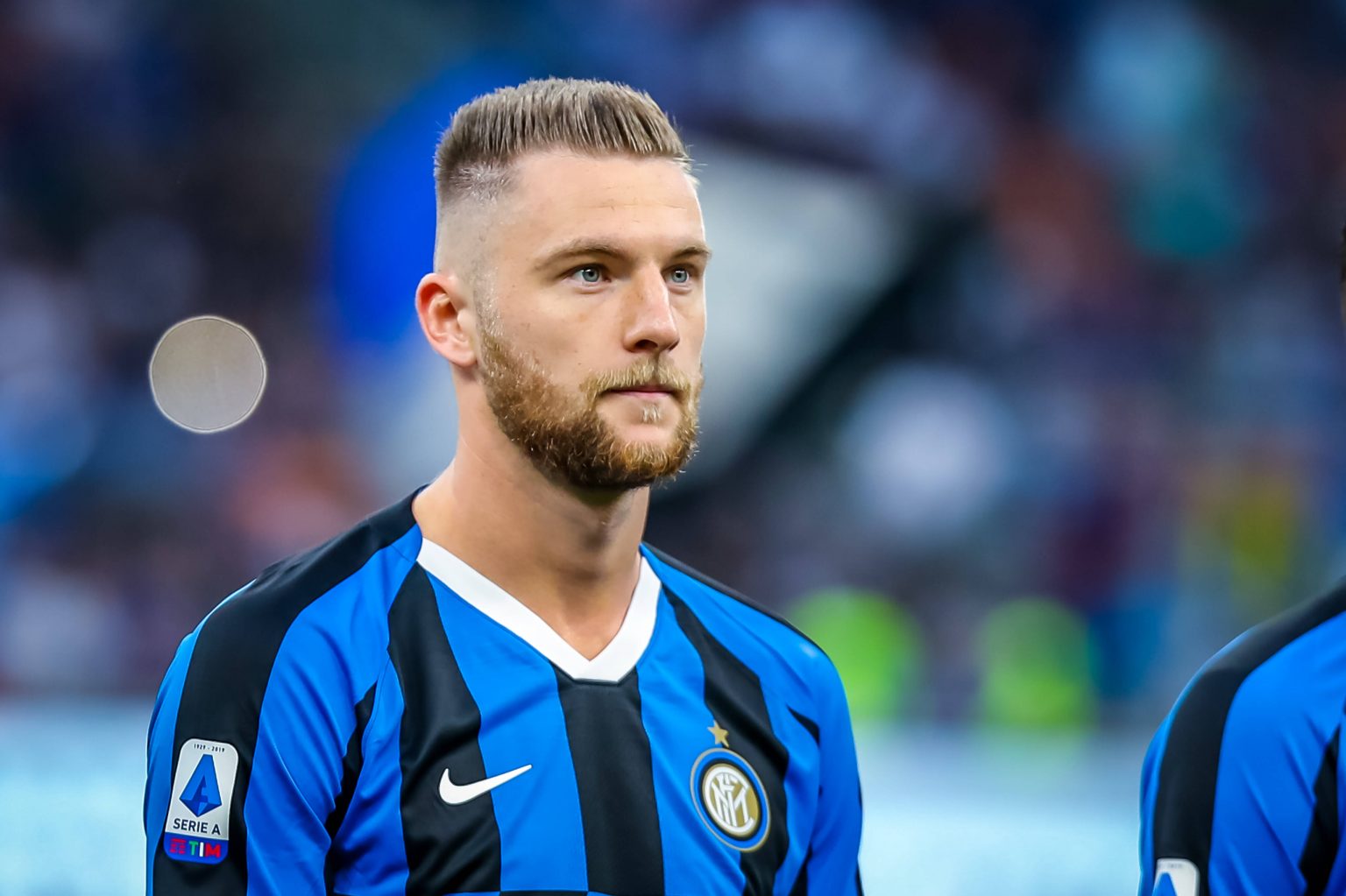 Skriniar is more than willing to stay at Inter Milan and help the Nerazzurri defend their title in 2021-22. (Image Courtesy: Twitter/Inter)
He also added "Will I defend the title with the Inter shirt next year? Yes, of course."
These statements indicate that the defender is happy to stay at the capital club and Antonio Conte will want him to stay and have another big impact as he had this season. But if decides to move abroad, where would he most likely go to?
With Manchester United and Chelsea having balanced their defences rightly, Tottenham Hotspur and Arsenal are the only transfer options which are available for Skriniar in 2021. Tottenham do need an experienced centre back at the club, helping with the youngsters around him.
But, Spurs and Arsenal aren't top-class clubs anymore so moving to those clubs would be difficult for anyone as they are not at the level to compete for the league and surely, some type of experimentation has to be done to identify the key areas of failure.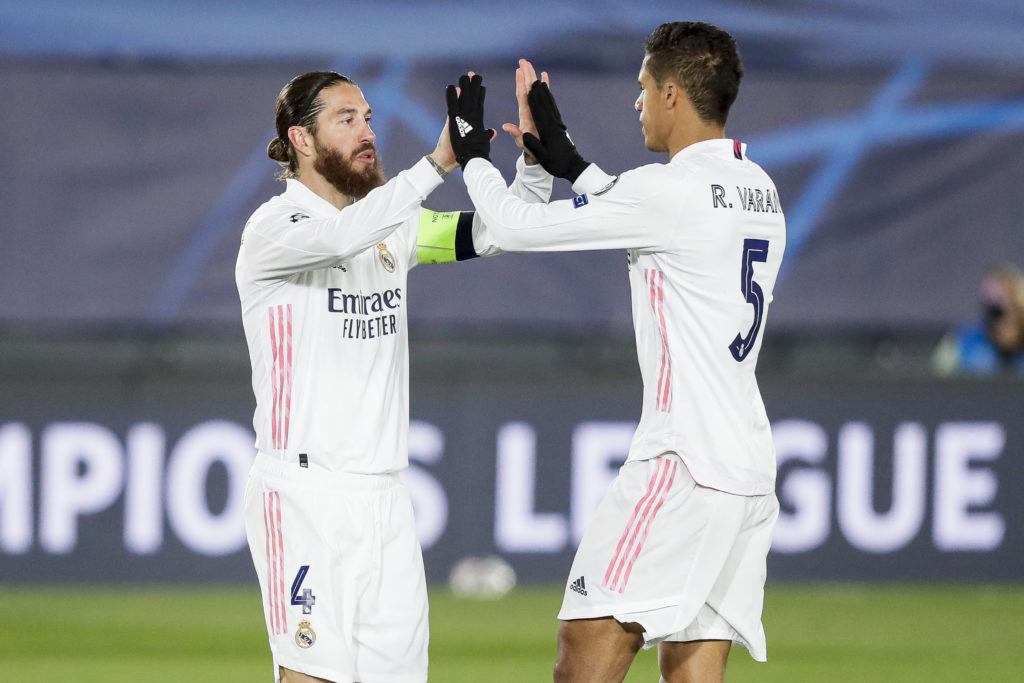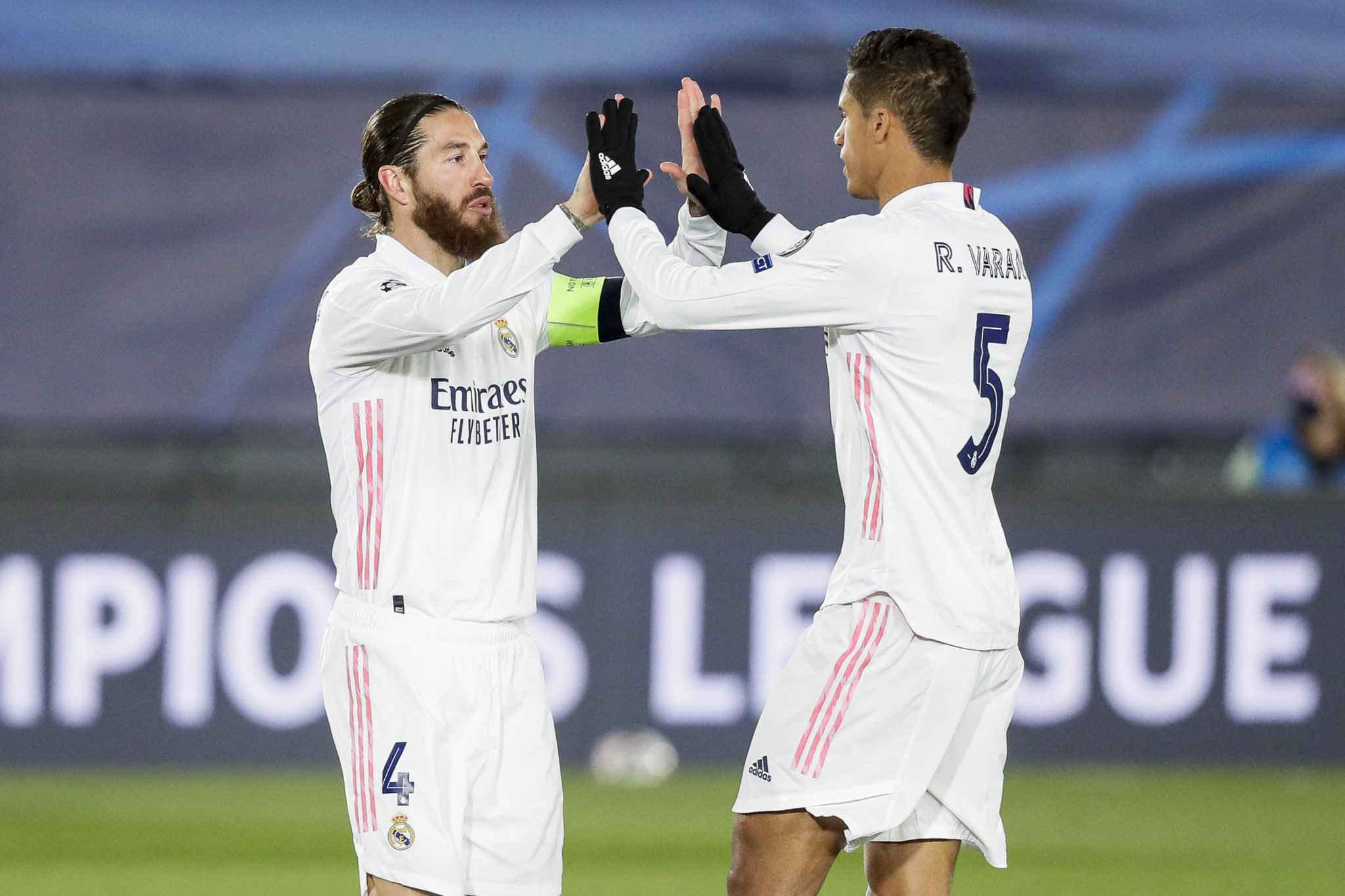 Skriniar might be a target for Real Madrid as it looks like either Ramos or Varane or both might leave in the summer. (Image Courtesy: Twitter/Real Madrid)
If we look at other leagues too, Real Madrid will be in the market for a central defender as there are reports emerging that long-standing pair, Sergio Ramos and Raphael Varane are expected to leave Los Blancos. And they could actually do with a Skriniar-type transfer.