Tournaments such as the Euros or its bigger brother, the World Cup, are opportunities for players to showcase their talent to the wider public and catch the eye of clubs, scouts, or millions of fans.
The teams which go on to play the final will feature in seven games, and while it may be only seven, it is enough for those who have the urge to showcase themselves and get a prized move in the summer, which has the potential to change their lives completely.
We, at FootTheBall, are here to tell you about such players that teams should "Buy Before They Boom". These are the players that are primed for a breakout with glittering performances in the Euro, which is sure to rocket their valuation through the roof. One such player is Nico Elvedi.
WHO IS NICO ELVEDI?
Nico Elvedi is a 24-year-old Swiss defender who plays for Borussia Monchengladbach in the German Bundesliga. Born in Zurich, he started off at Zurich FC at the age of ten and stayed in the youth system until his senior debut in the 2014-15 season, against FC Laussane-Sport in the Swiss Super League.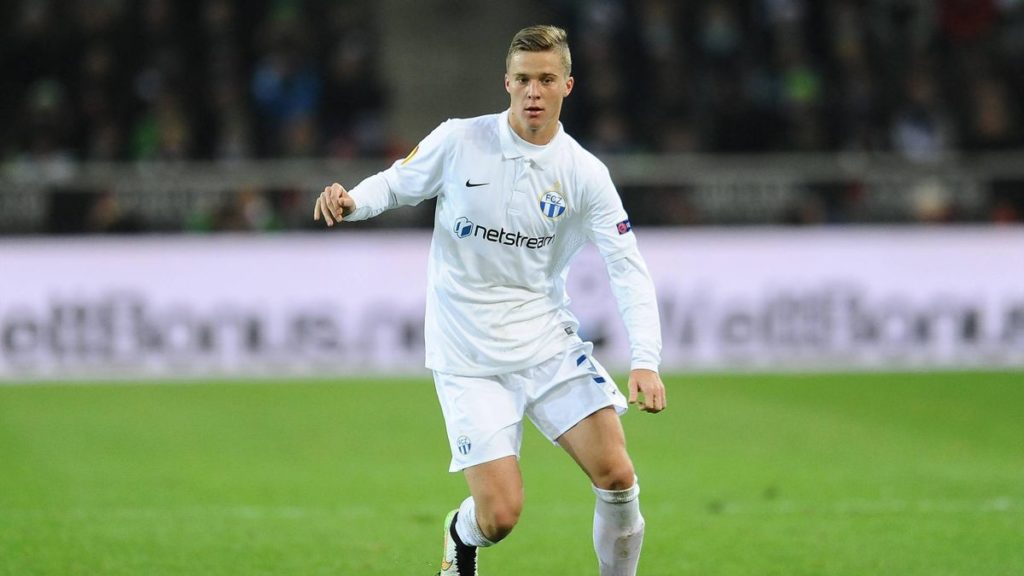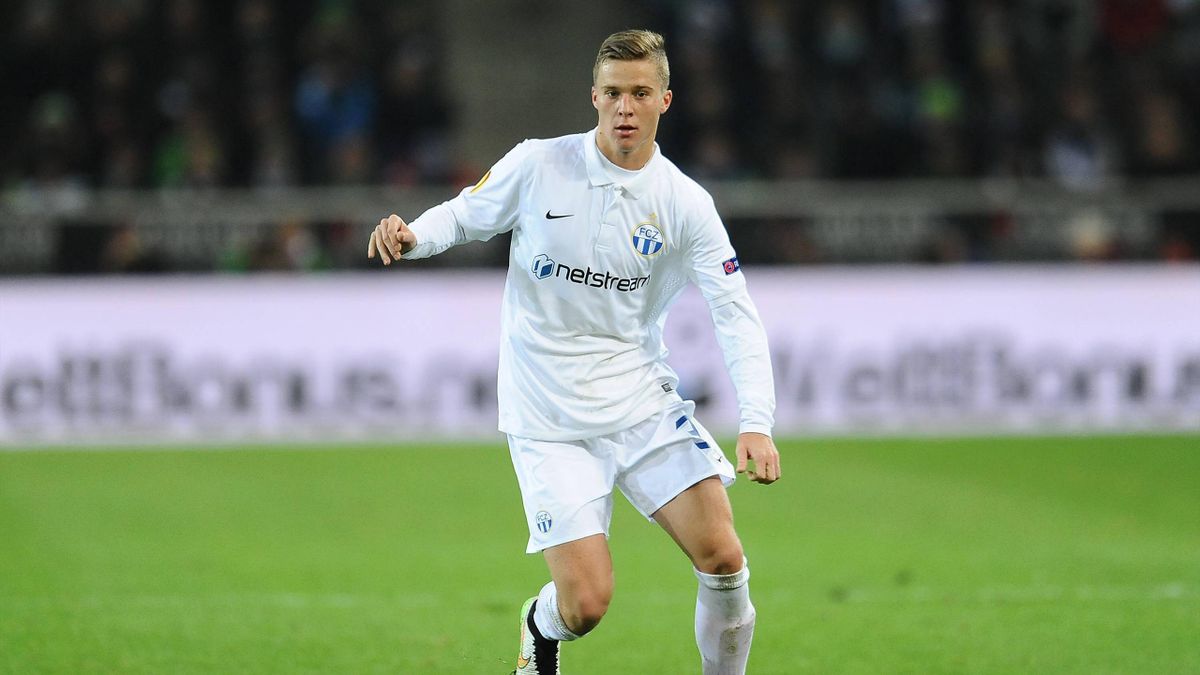 Nico Elvedi, during his days at Zurich FC in Switzerland. (Image Courtesy: Nico Elvedi / Twitter)
After nine years with his boyhood club, Elvedi moved to Germany, after signing for Borussia Monchengladbach in 2015 just a few months before his 19th birthday for a reported €4 million after being scouted by a host of clubs.
In the 2020-21 season, Elvedi finished with a total of five goals and one assist in all competitions, which is a high number for a central defender.
PLAYER ANALYSIS
Elvedi primarily plays as a centre-back in Marco Rose's everchanging setup but can play across the defensive line. This season, whenever Rose has started with a back three, Elvedi was the central centre-back while in a four, he primarily played as the left-sided centre-back.
Elvedi has been one of the standouts in the league in terms of the passing numbers and goal-creating actions for defenders. According to FBREF, the Swiss centre-back, is in the 97th percentile for passes completed although most of them are in the defensive and midfield thirds. Also, he is in the 97th percentile for Goal-Creating Actions (Shot), with 0.05 per 90, which is quite commendable as he is a central defender.
In the numbers for defensive attributes, Elvedi has had 90 successful pressures in his 29 appearances in the league while also racking up 33 tackles and 64 interceptions, which is top five in the league level.
One to watch: Nico Elvedi

24-year-old CB who has been impressive in Borussia Mönchengladbach for several seasons and attracted interests from bigger clubs. A defender who falls under the category "passive" rather than the opposite, could get his big international breakthrough. pic.twitter.com/83ALR3Rj0t

— Marcus Bring (@MarcusBr22) June 5, 2021
But the most underrated aspect of Elvedi is his ability is not to foul the opponent attackers. An average of two challenges won per match may not sound like much, but with just a single yellow card against him, they are the numbers of a defender who reads the danger early, rather than having to compensate later.
Although he has good numbers regarding passing, most of them are played to either to his fellow defenders or the midfielders in front of him. Elvedi is still tentative with his forward passing and has to take risks in order to improve his game, as it can be a weakness against teams to tend to press high which can limit his options, and in turn, leading to errors.
BOOMING FACTOR
The Bundesliga has often being a good market for prospective buyers to buy defenders who are composed and strong and those who are about to reach their prime. Ball-playing centre-backs who are robust and pacy are a luxurious item in the transfer market and the Euros could be the time to make a good impression for Elvedi if he wishes to make a move.
If the Swiss can carry over his performances this season in the Bundesliga to the Euros, it might be enough to convince prospective buyers to splash the cash for the 24-year-old. The ability to stop opposition attackers and their options without fouling, by reading the game can be the path for his explosion at the European Championship.
PREDICTION FOR EUROS
After his impressive performances for Borussia Monchengladbach, national team manager Vladimir Petkovic will be very happy to have an in-form Elvedi for the nation's campaign of Euro 2020.
The recent games in the World Cup qualifiers and the warmup games prior to the Euros have seen Elvedi play as the right-sided centre-back in Petkovic's three-at-the-back system and it is set to continue into the upcoming championship.
A competent performance at the Euros combined with those in the league for Die Fohlen could very well be a message for clubs looking for players who can make it work in any kind of system or league.
IDEAL LANDING SPOT
With Borussia Monchengladbach not qualifying for the Champions League or Europa League this season, Elvedi is set to have no European football for the first time after two seasons and after six seasons in Germany, he might have the feeling to move.
Reports had emerged in the summer of 2020 linking the defender to Premier League giants Manchester City and Arsenal but none of them have come to any fruition.
And although a move now to Manchester City looks unlikely after the signing of Ruben Dias from Sporting and Nathan Ake from Bournemouth in 2020, Eric Garcia leaving the club on a free might open up a spot for the Swiss defender but he is likely to get very less game time.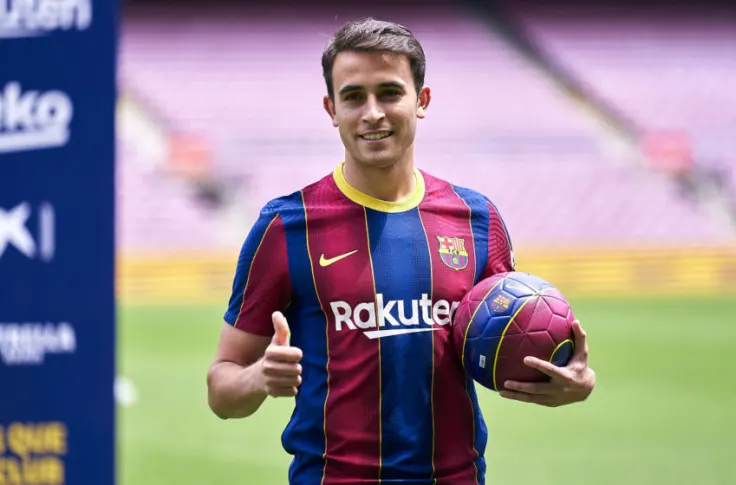 Eric Garcia, leaving for Barcelona from Manchester City might open up a spot for Elvedi at the Cityzens. (Image Courtesy: FC Barcelona / Twitter)
But the move to Arsenal makes sense for everybody as the Gunners and their manager are looking to buy a new centre-back for the squad which is certainly going under the knife for a big surgery.
Elvedi can fit straight into the spot that David Luiz held for two years at Arsenal and the Brazilian's departure might be the right moment for Arteta to make a move for the Swiss defender.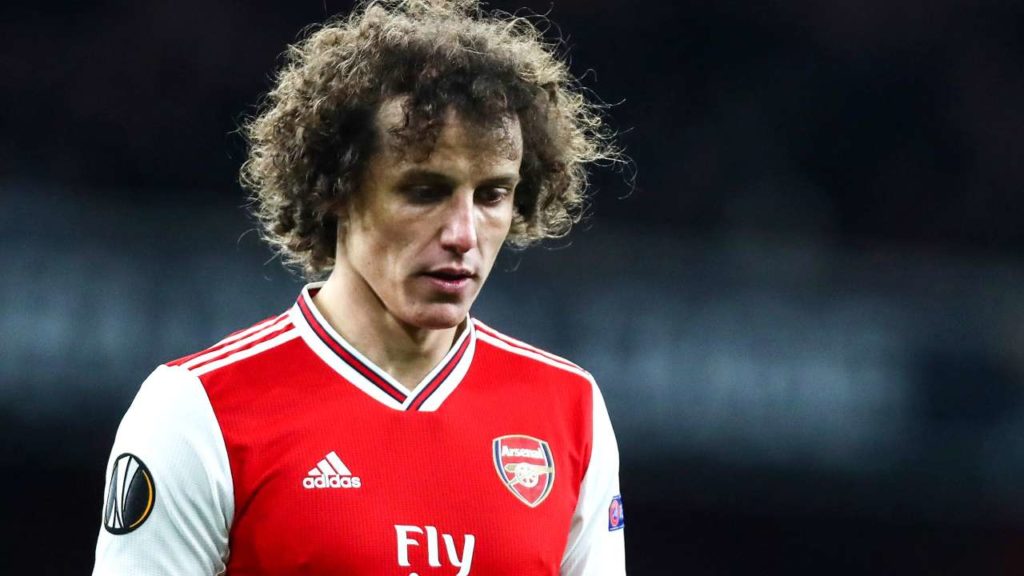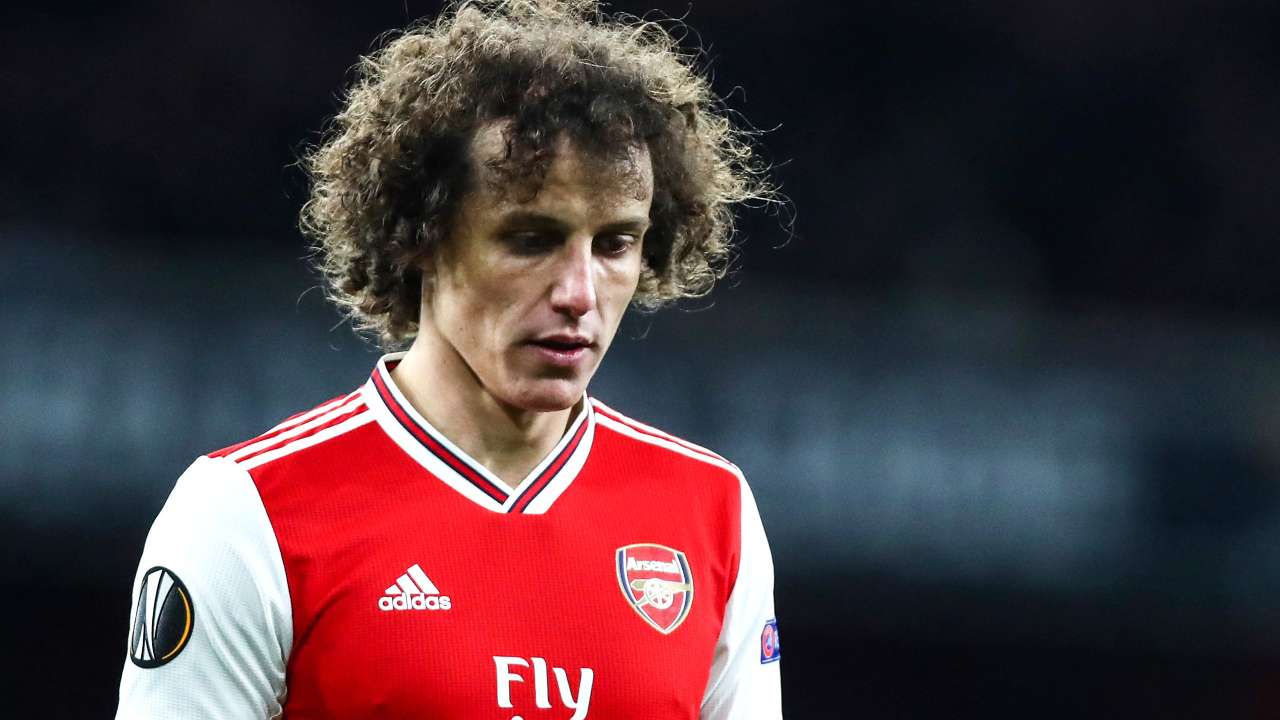 Nico Elvedi might be the perfect replacement for David Luiz at Arsenal. (Image Courtesy: UEFA / Website)
Although the Gunners cannot provide any European football, like Monchengladbach, a move to a club of Arsenal's stature might be enough for Elvedi to make his decision and a productive Euros, if everything goes right, can be enough for Arteta and the board to pull the plug.