In front of a packed Bolt Arena in Helsinki, Teemu Pukki rounded off the goalkeeper, took another touch to steady himself and passed it towards the net. Blocked. The rebound came back to him and this time, Pukki placed it past the defender on the line. The stadium erupted. For the first time in their history, Finland were heading to a major tournament.
The goal was symbolic of their footballing history – doing the hard work, giving it your all, still not "succeeding", and now, finally going through. The road to a major tournament has been a long and arduous one for Finland. Euro 2020 is not only the light at the end of a tunnel but also a guiding star for a new journey for the nation that is heading towards becoming a new powerhouse in European football.
OF NEAR MISSES AND CLOSE CALLS
The qualification to Euro 2020 may seem out of the blue to the casual observer but it is the consequence of more than a decade of progress. Finland have secured positive results in their qualifying campaigns against some of the world's best sides, including away draws against Spain and Germany.
They came closest to qualifying for the Euros 2008. Going into the final day, Finland needed a win in Portugal to qualify but could only manage a 0-0 draw. Portugal went on to reach the quarter finals, losing out narrowly to Germany – a testament to Finland's quality for pushing them all the way in qualifying.
A similar story denied them a play-off place for the Euros in 2000 as an own goal on the final day against Hungary converted three points into one. In the light of these near-misses, Pukki's goal against Lichtenstein, putting qualification beyond doubt, was therapeutic.
HARD WORK AND PERSEVERANCE
Finnish football, like the rest of Scandinavia, is characterized by energetic and physical players occasionally being blessed with the odd technical genius. For Sweden it was Nils Liedholm and Herik Larsson. For Denmark, it was Michael Laudrup and now Christian Eriksen. For Iceland, it is Gylfi Sigurdsson. And for Finland, it was Jari Litmanen.
During his time, Finland played more attractive football but he could not lead the team to a major tournament. The current squad, with a focus on defense first, has shown that the collective always trumps the individual.
Jari Litmanen remains the only player to have played international football in four decades, his Finland career spanned 1989-2010. Watch him beg for a sub appearance at Euro 2020. pic.twitter.com/ckd0baR1CJ

— Escape To Suomi 🇫🇮⚽️ (@EscapeToSuomi) December 28, 2019
This falls in line with the social structure of the country and the region – a close-knit community with strong state support. When current boss Markku 'Rive' Kanerva took over in late 2016, Finland had not won a match the entire year. He took them back to the basics, doing what Finnish people do best – supporting each other and making sure the elementals are covered.
THE BRITISH CONNECTION
This brand of football stems from Scandinavia's close association with British football. In particular, former England boss Roy Hodgson has had a huge influence. He coached in Sweden with Malmo in the 80s and in Denmark at the turn of the century with Copenhagen.
Most importantly, he was the Finland boss in 2007 when they came close to qualifying for the Euros. He showed that the country's most likely route to success was through defensive football. He made Finland hard to beat and Rive's current side has followed the same template.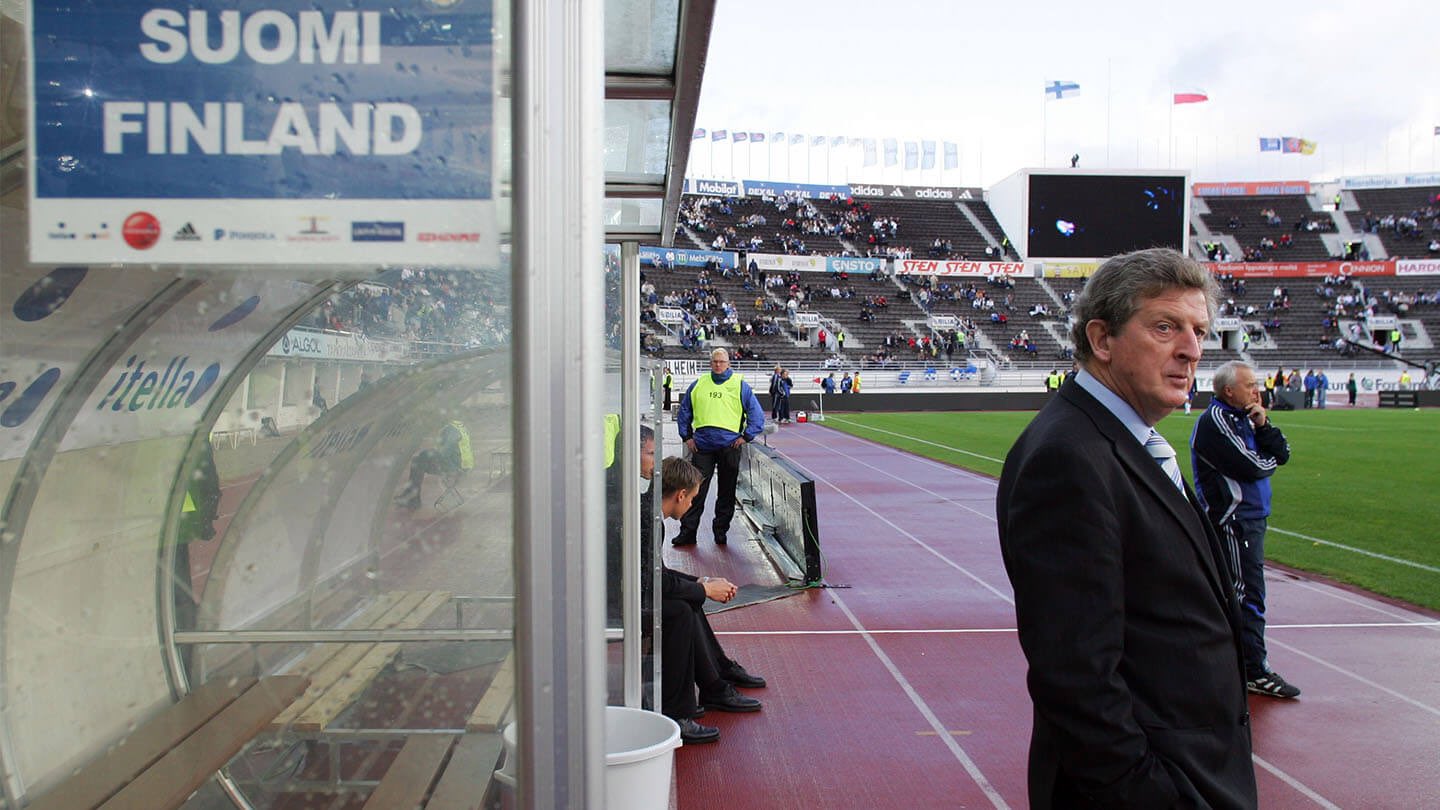 However, one characteristic of English football that has not followed through in Finland is the bipartisanship. Despite intra-city rivalries in Helsinki and Turku, it is matches where the national team is playing that draw the largest crowds. Unlike in England, where fans still believe that the club comes first, Finnish people are united in their support for the national side.
FINLAND'S DOMESTIC FOOTBALL SCENE
That is not to say that clubs in the country are not competitive. Finnish football has seen four different clubs become the national champions in the past decade – more than any of Europe's top five leagues bar England. The clubs are yet to make a mark on the European scene but that is unsurprising given the hardships they face.
Attendances in Finland are low in absolute numbers which is a function of a smaller population. The league average is under 3000 per match but despite that, for Finland it is the second highest across sports, behind Ice Hockey. Football's popularity is growing in recent years and the Euro qualification is bound to help.
https://www.instagram.com/p/CPi4fsEtWAY/
Moreover, the harsh weather conditions make things harder for clubs. The league starts in April and ends in late October or early November. Teams have to play 22 regular season matches plus anywhere between 5 and 10 post-season series matches in approximately seven months. A lot of the football played is on artificial turfs, which takes a toll on each player's body.
Finnish clubs are slowly moving towards corporatisation in the domestic league. Despite its caveats, corporate interest in sport inevitably brings investment and Finland needs a lot of that to ensure development of the sport. Perhaps this interest has come too late, just like it took until the 1990's for Finnish football to welcome professionalism.
The huge delay in these changes which already swept the continent decades ago has its benefits – Finnish clubs have found innovative ways to survive. Take FC Haka for example, hailing from Valkeoski – a town of just over 20,000 people. The club was one of the stronger teams in the league in light of a group of investors putting in close to one million euros into the club. However, the investors soon left and the club was forced to rationalize its operations. Now the club is self-sustaining and does not require continuous investment which is more than what can be said for most clubs across Europe.
https://www.instagram.com/p/CMcf0evFY45/
Finland is a small country with strong social backing and so, perhaps small clubs with a strong sense of community is the best way for football to develop in the country.
THE STARS – PAST AND PRESENT
The congested season, the harsh weather conditions and the lower quality lead to difficulties in scouting from Finland for bigger clubs in Europe. Despite the struggles, the Finnish persevere. Over the past few decades many players from the country have gone on to make their name abroad.
Most notably was the golden generation led by Jari Litmanen and Sami Hyypia which at one point had 10 Finnish players playing in the Premier League. They might have suffered heartbreak on the international stage but the players nevertheless had exceptional individual careers and helped build a self-confidence in the players coming through.
And the impact of that can be seen in Finland's squad for Euro 2020. Lukas Hradecky is amongst the best goalkeepers in the Bundesliga with Bayer Leverkusen. Teemu Pukki is a fan favourite and already a cult hero in England with Norwich City. Glen Kamara had an exceptional season with Rangers as they went invincible. Marcus Forss and Onni Valakari are future stars who will hopefully carry on the mantle for Suomi.
Lukas Hradecky is hoping 🇫🇮 can take inspiration from previous underdogs at #EURO2020 pic.twitter.com/TUyIEfwfwg

— Bayer 04 Leverkusen (@bayer04_en) June 8, 2021
The captain for Finland will be Tim Sparv who has perhaps been the most influenced by Litmanen and co. having played with them as a youngster in the Finnish set-up in the late 2000s. Sparv has plied his trade in England with Southampton, in Netherlands with Groningen, in Germany with Geuther Freuth and in Denmark with Midtjylland. Currently 34, playing in Greece with AEL, Sparv represents the Finnish dream of global recognition in football perfectly.
On the golden generation and the perceived inferiority complex, Sparv said "Our national team had until then never qualified for a major tournament but we felt that with this talented group of players it was bound to happen sooner rather than later. A decent EURO or WC qualifying campaign but never enough to actually qualify. I was watching in disbelief from home. If this group of players can't make it then who can?"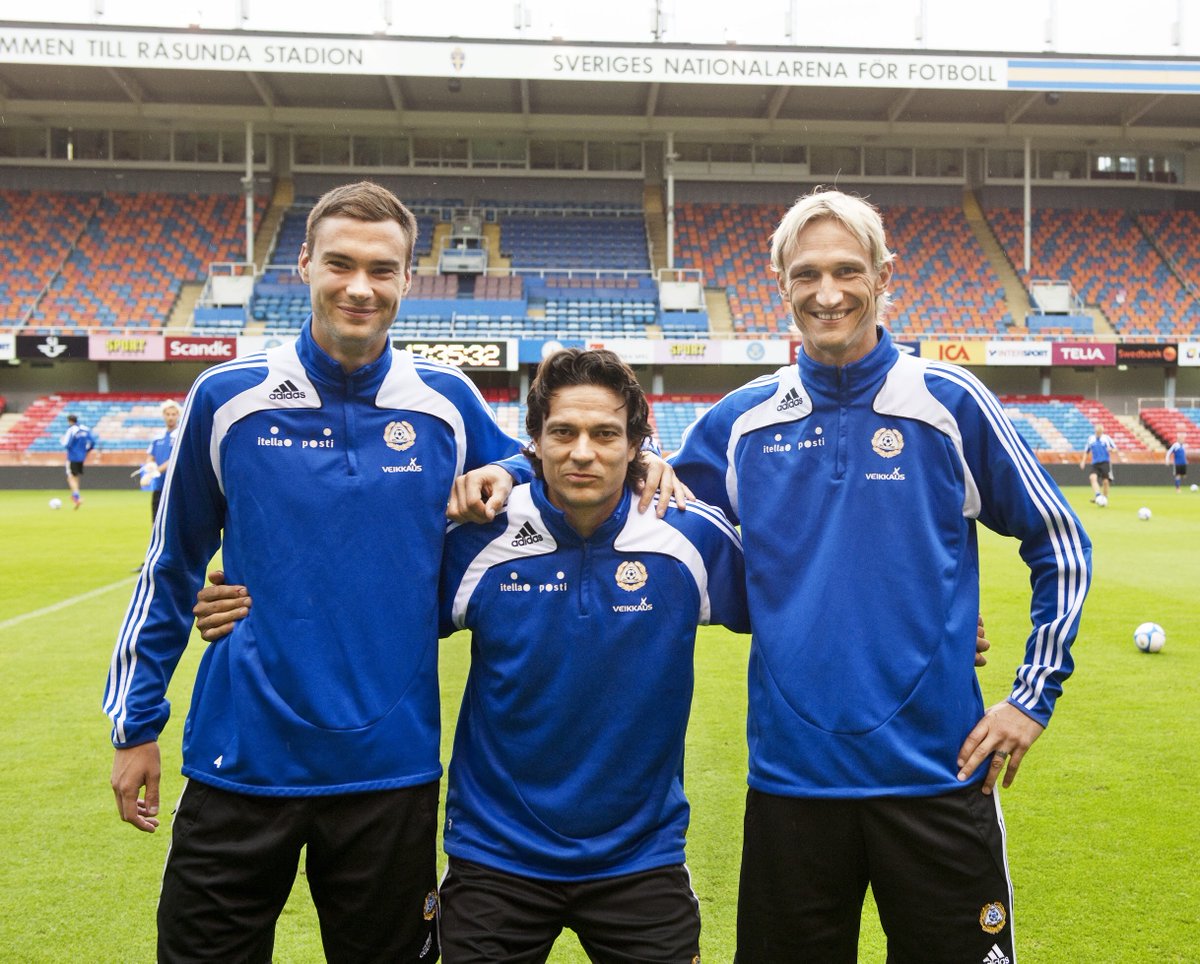 Sparv has had a rollercoaster career with the national side. As he grew into his prime, Finland were struggling for results but the ride would soon start climbing up. And Sparv knows better than anyone that it is the return to basics which turned things around.
"We were pragmatic defensively, focusing on our defensive shape and keeping our opponents away from creating big chances. We went back to play a 4-4-2 formation where everyone knew what was asked of them. No magic tricks, just 11 unselfish, hard working, players who were sick and tired of being made into a national joke."
THE PRESENT AND THE FUTURE
Finland have a tricky group with Belgium, Russia and Denmark. On paper, they may look like the weakest team but only a fool would rule out the Suomi. This tournament is their chance to announce themselves on the big stage with style and Sparv and co know it. To succeed they need to only do what they have been doing for the past few years and what Finland has been doing for its entire history – work hard, support each other and reap the rewards.