Poland knows that they overly depend upon Robert Lewandowski's goals whenever they play. Lewandowski knows too, that if he does not perform then it is most likely that his national side is not going to be able to score the goals which are needed to win.
The Bayern Munich striker is his country's leading goal scorer in history with 66 goals in 119 appearances and after the record-breaking season that he had in Bavaria, which saw him score the highest number of goals in a single season, 41 goals.
⏰ RESULT ⏰

🇵🇱 10-man Poland suffer defeat in opener
🇸🇰 Slovakia secure second victory in EURO finals

🤔 Did you see that coming? #EURO2020

— UEFA Nations League (@EURO2024) June 14, 2021
It was thought that he could replicate the same with Poland at Euro 2020, but the forward failed to help the Poles defeat Slovakia in their first group stage game, losing 2-1. And Lewandowski's overall gameplay was put into question after the game in which he failed to muster any meaningful chances for his fellow teammates when they were in potential goal-scoring positions.
This raises the question, Should Robert Lewandowski improve his overall game for Poland to have any chance of dreaming about the Euros?
WHAT MUST LEWANDOWSKI DO?
In the game against Slovakia, Poland's overdependence on Lewandowski and his inability to impact the game in other ways was evidently visible. After Sokoli found a way to neutralize him, the entire Polish team fell flat and weren't able to break down the opponents' defence.
This overdependence on their talisman which has indirectly affected his overall game of passing and making space for his teammates has been since Paulo Sousa's predecessor Jerzy Brzęczek, who was fired after the debacle at the UEFA Nations League.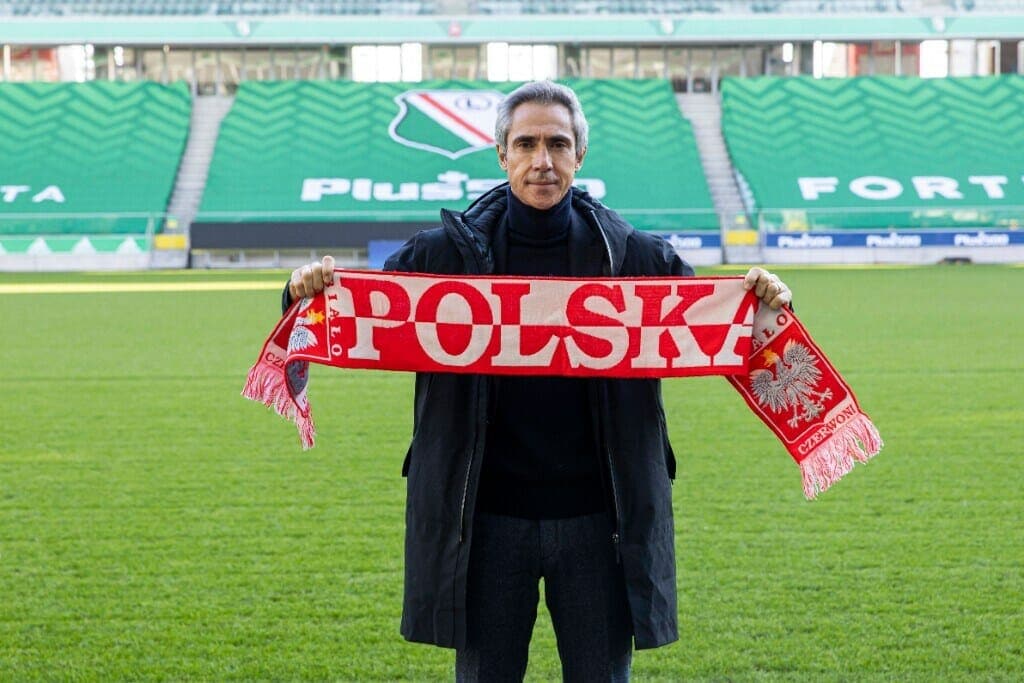 Paulo Sousa, manager of Poland. (Image Courtesy: Polish Football Association / Website)
But Sousa has not been able to change that situation which has been seen with respect to the overdependence on Lewandowski although the Polish star is also to take some of the blame regarding that. His performances at Bayern are a prime reason for that.
At Bayern, Lewandowski is the primary goal scorer for whom the likes of Thomas Mueller, Leroy Sane, Kingsley Coman, Joshua Kimmich create several chances for the striker to put away.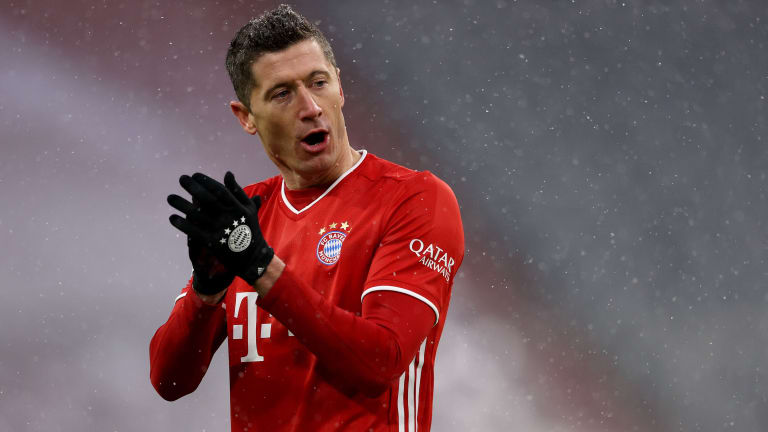 Lewandowski has been sensational for Bayern but not the same with Poland recently. (Image Courtesy: FIFA / Website)
But they are also capable enough to create for themselves and other teammates excluding Lewandowski, which masks the problem of the Polish forward's star inability to create an impact without scoring goals.
1 – Poland striker Robert Lewandowski has scored just one goal on his last 33 shots attempted (11 on target) in a major tournament (World Cup + EURO), that was against Portugal in the quarter-finals of Euro 2016. Mute #POL #SVK #EURO2020 pic.twitter.com/aDrEEAnOON

— OptaJean (@OptaJean) June 14, 2021
However, in the Polish national setup, Lewandowski is the best player that they have, and although there are players such as Piotr Zielinski, Karol Linetty who are capable enough to create great chances, the chances created by them are not enough concerning the chance created/goal ratio of Lewandowski.
If enough chances are not created for Lewandowski and he tends to miss all of them, naturally either the manager should bring in other quality creators into the team, which can disrupt the balance of the side, or either replace Lewandowski, which realistically is not possible.
So, to improve the situation, the responsibility falls on the shoulders of Lewandowski to should improve himself in his overall game to help Poland perform well in the ongoing Euros, as well as the World Cup next year.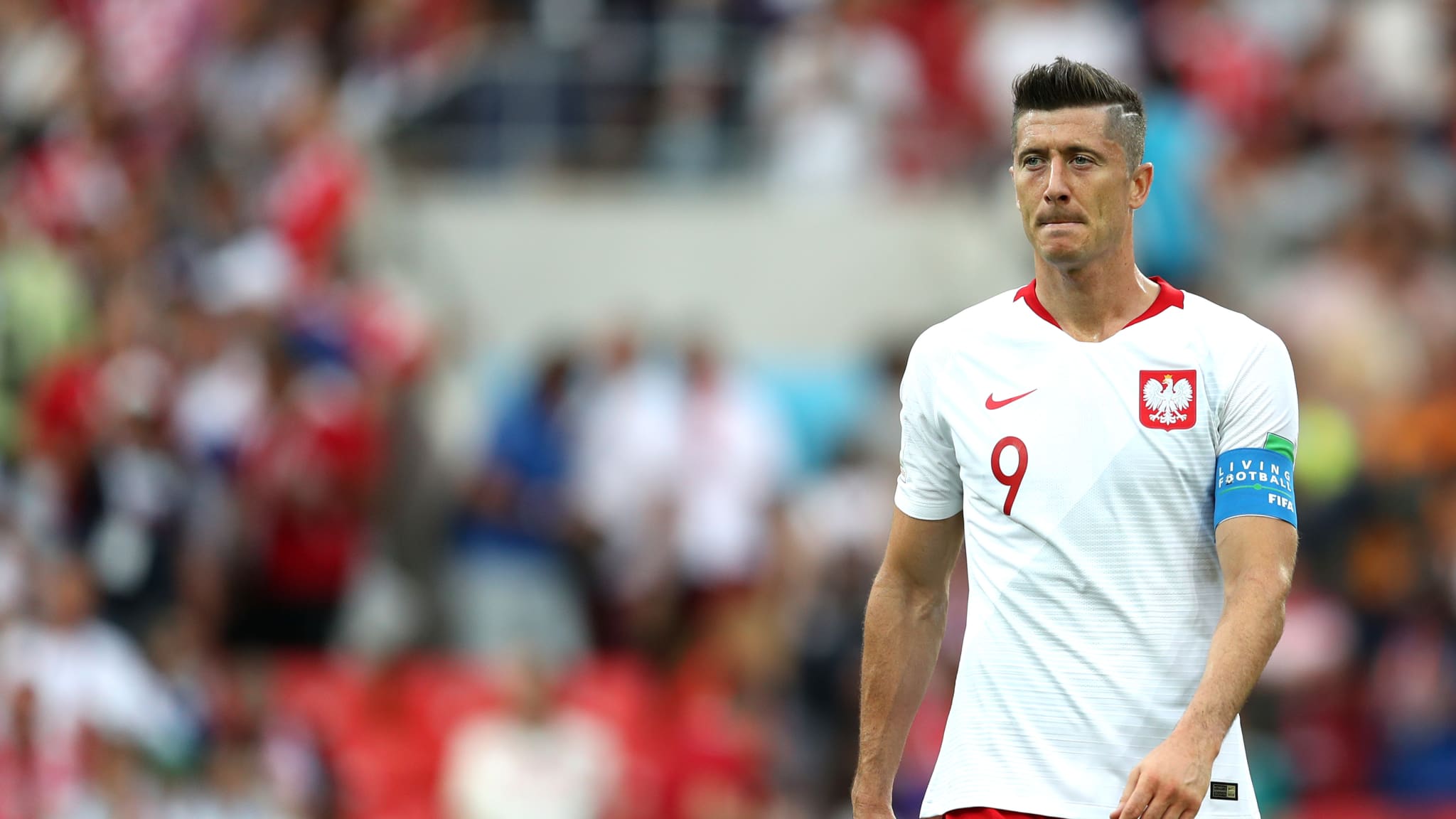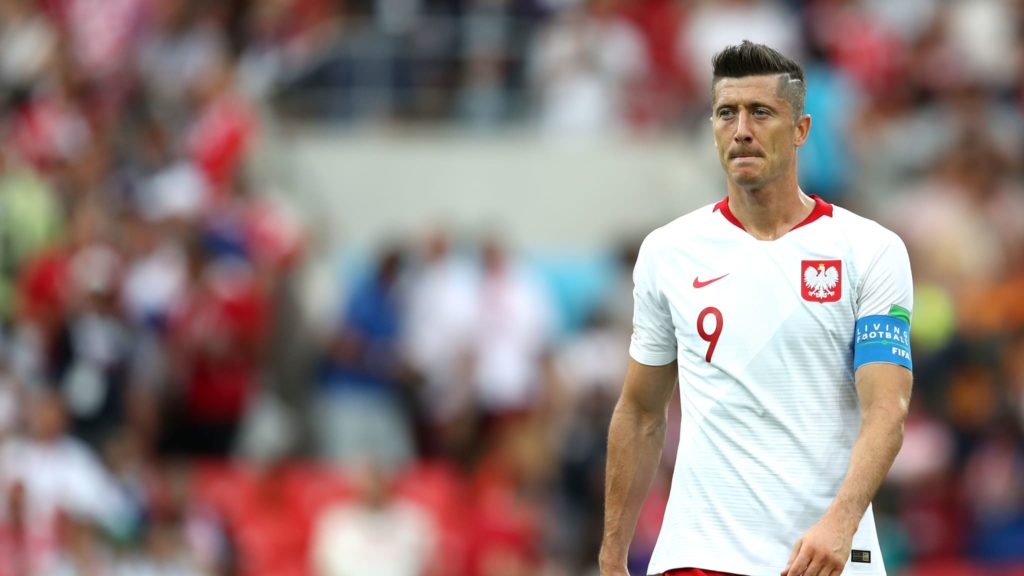 (Image Courtesy: FIFA / Website)
For that to happen, he must change his poacher-style gameplay into that of being more accommodative for his teammates and try to bring them into the play without them needing to sacrifice some of the good positions they get into.
Yes, he has played the role of target man at times for Poland and Bayern Munich but he needs to embrace the role even more, especially with the national side, to bring them success predominantly.
Before the start of the Euros, Poland were as one of the dark horses. After the game against Slovakia, that does not seem like it but can be the idea can be changed if the captain can take it into his own hands.