After a hard-fought battle in their Round of 16 fixtures, both Spain and Switzerland will have to go all out in their clash in the Quarter Finals. Both sides have a squad full of quality and it is really tough to discuss which side is tougher at this stage of the tournament. Although we can take a look at each player on the pitch individually and make a squad out of the best and the most exciting players we will get to see on the field.
FootTheBall brings you the combined 11 out of the Quarter Final game that is about to be played between Spain and Switzerland in Euro 2020.
GOALKEEPER
YANN SOMMER
Switzerland would not be where it is now if it wasn't for Sommer's amazing display in their game against France. He saved every single shot in the penalty shootout and was surely not at fault when they conceded the 3 goals in the second half. When France found its long-lost form and were firing dangerous shots at the Swiss goal, Sommer stood tall and kept his team in the running.
Picking him over Unai Simon was an easy decision especially after the horrible mistake he committed in their last game that gave Croatia their opening goal. He hasn't done anything out of the ordinary till now and hence couldn't make it to this list.
DEFENDERS
JORDI ALBA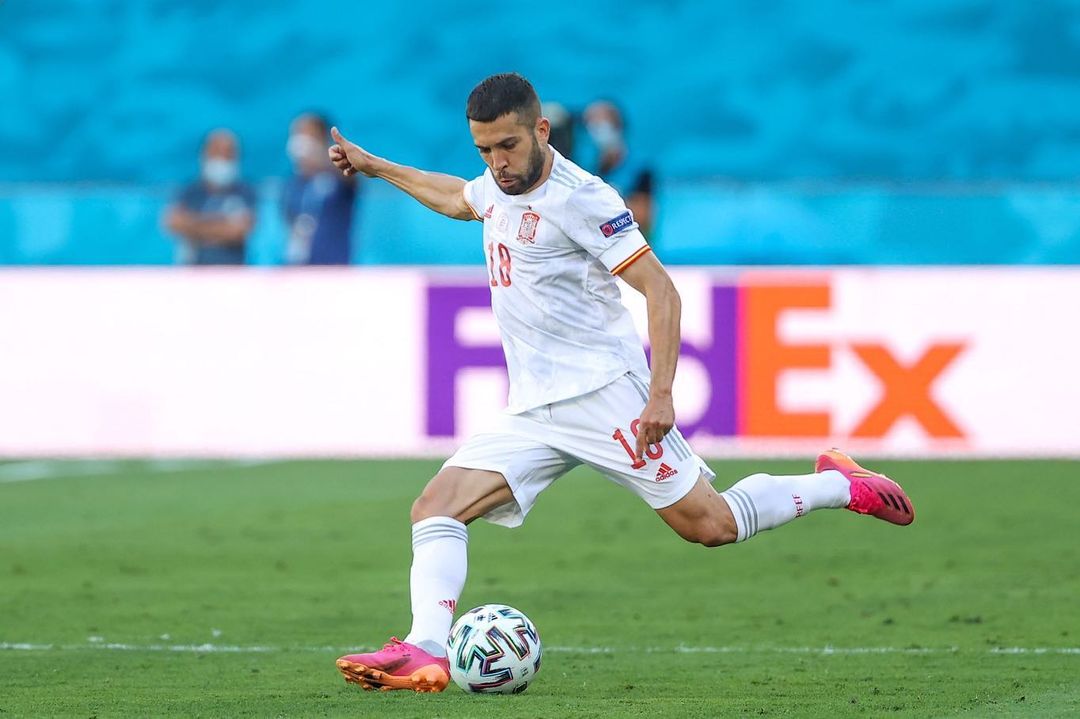 He didn't start for Spain in their game against Croatia but came on as a substitute for the extra time and did his job really well. He is a left-back but is seen high up ahead on the left flank for the majority of the game. His experience has a high influence on Spain's overall play and has been fantastic so far in the tournament.
MANUEL AKANJI
Granted that Switzerland hasn't had the best defensive performance in their group stage games, their performance against France was just beautiful. Akanji plays as the LIbero for Switzerland which means other than his defensive duties, he also has the responsibility of linking the midfield and their backline. France tried their best to press aggressively against the Swiss defenders but they always managed to push the ball ahead. Akanji's work on the ball was the reason why.
NICO ELVEDI
Kylian Mbappe was not in Russia last night, he was in Elvedi's pocket. Switzerland gave Elvedi the responsibility to make life miserable for Mbappe and Elvedi did just that. He made some crucial tackles throughout the game but running stride for stride with Mbappe for 120 minutes has what earned him a spot in this squad.
If Elvedi maintains the same work rate in the Quarterfinal, Spain are in massive trouble.
CESAR AZPILICUETA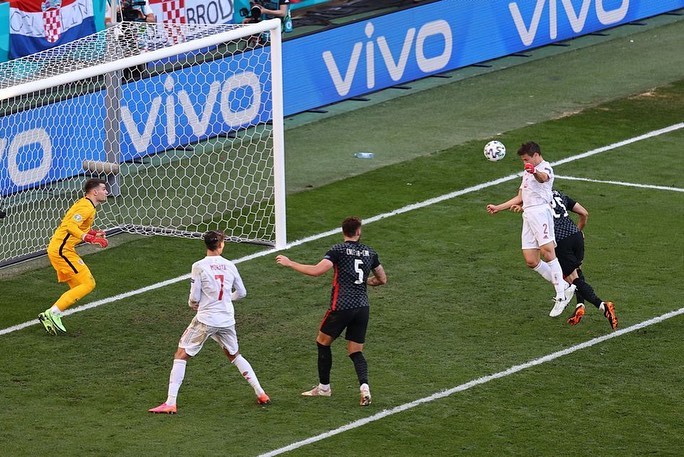 Azpilicueta was having trouble getting minutes on the pitch at the start of the tournament but he finally played in matchday 3 against Slovakia and showed Luis Enrique that he can rely on him. We know that Azpilicueta is not the same explosive player anymore, but as they say, class is permanent.
He was one of the best and the most consistent player on the pitch against Croatia and even got a goal to his name. He is a man to watch out for especially during dead ball situations as he just finds himself in the best positions to knick match-winning goals.
MIDFIELDERS
STEVEN ZUBER
Zuber made the difference for Switzerland in their Round of 16 game as he was one of the few players who was getting the ball out of their half to attack. He dribbles past the high French press and gave some inviting deliveries to the forwards. He didn't stop running on the flanks even for a minute throughout the game and in the end, got the win.
Switzerland would not have created so many chances if it wasn't for him and we feel he is going to play in a similar fashion against Spain as well.
SERGIO BUSQUETS
Spain was looking lost in their first 2 leaders until Sergio Busquets recovered from his injury and held the torch for them in matchday 3. He even won the man of the match award in their last game and is looking extremely confident in his stride.
He leads the press, commences the counters and holds the formation together. He is at the centre of the link-up play and is simply the most important man for the La Rojas on the pitch.
XHERDAN SHAQIRI
🇨🇭💪🏼⚽️⚽️ #XS23 #hoppschwiiz @nati_sfv_asf @EURO2020 pic.twitter.com/k5JSUEV5Ai

— Xherdan Shaqiri (@XS_11official) June 20, 2021
Shaqiri played exceptionally well in the first half and created great chances for the Swiss. His contribution is not visible right off the bat, but if you observe the way they play for a while, you realize how the veteran leads their attacking play. He scored 2 goals in their final group stage game and played well against France as well. Shaqiri has got to be extremely confident heading onto the pitch.
FERRAN TORRES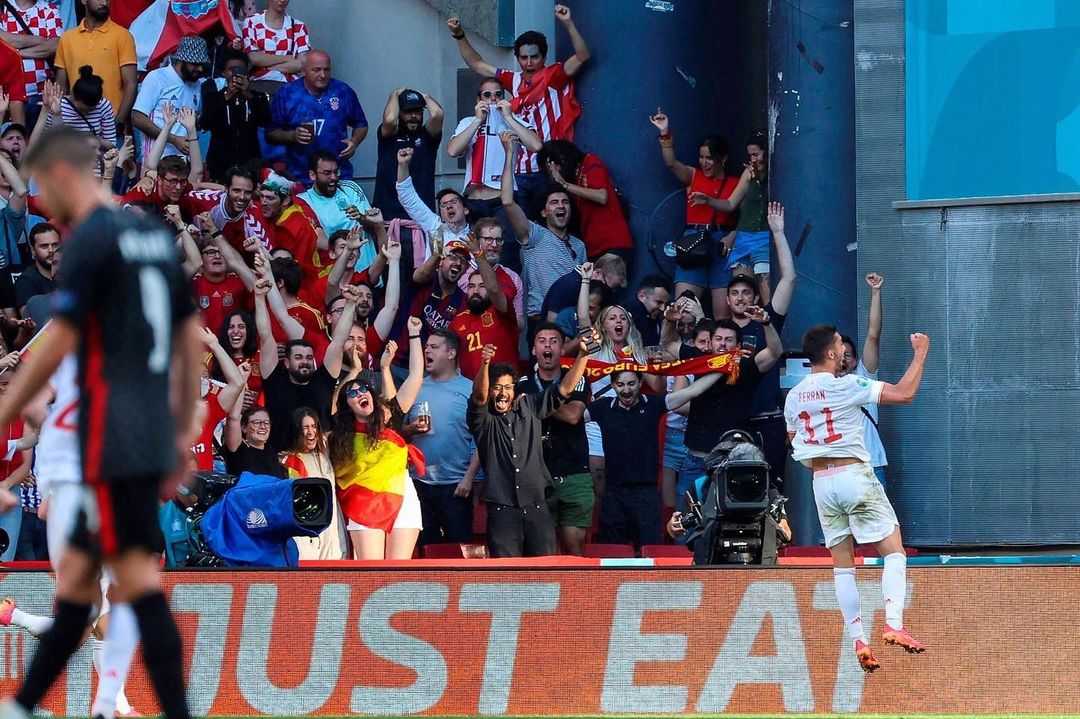 Ferran Torres couldn't shine for Manchester City this season but has been one of the best players in the tournament for Spain. He had a goal and an assist to his name in the last match and his overall performance in the tournament has been amazing.
Spain likes to play on their wongs a lot and hence need their wingers on their toes at every point of time in the game. We have seen Ferran Torres cut back in from the wings and place some fantastic balls for someone to poach. He has created a catalogue of opportunities for Spain and will probably continue doing so ahead in Euro 2020.
FORWARDS
PABLO SARABIA
Spain could only score once in their first 2 games in Euro 2020. On the other hand in their last 2, they have scored 10 goals in total. The difference, Pablo Sarabia started for Spain in those 2 games.
Ever since he was given the opportunity at the helm of Spain's front line, he hasn't disappointed anyone yet. As of now, he has scored 2 goals and has provided an assist in the tournament and we feel he is just getting started. His form would be crucial for Spain in the gaols coring department as without him their front line looks extremely blunt.
HARIS SEFEROVIC
Seferovic gave the early momentum for Switzerland which surely helped them throughout the game. He scored 2 goals for Switzerland against France after a series of bad performances. We feel that he has found his lost form back. Even when he wasn't on the ball, he got into dangerous attacking positions but just got a bit unlucky.
He was subbed of in the second half and would have probably completed his hattrick if he would have played for them in extra time. Seferovic will carry this momentum and lead the frontline once again. If he scores, Switzerland will surely have a better chance of going all the way.