There is no doubt that football is a team sport. one team won't win a game until the whole squad gives their 100%, but we can't deny that there are a few players from a side that stand out due to their quality on the pitch.
Both Sweden and Ukraine look evenly matched on paper, but Sweden finished as their group leaders whereas Ukraine just got lucky with their goal difference. Both teams will be looking to make their mark on the international stage and getting to the top 8 in a tournament like Euro 2020 would do wonders for both sides.
FootTheBall brings you 3 key matchups we are about to see in the exciting Round of 16 fixtures between Sweden and Ukraine in Euro 2020.
ALEXANDER ISAK VS MYKOLA MATVIENKO
One of the young emerging talents shining in Euro 2020 is Aleksander Isak as he helped Sweden finish at the top of their group ahead of the Spanish giants. He one of the best players on the pitch in their game against Slovakia and also provided an assist in their game against Poland. Although he hasn't scored in the tournament, he has had an expected gaols ratio(xG) of 0.82 which is commendable.
He is fast both on and off the ball and makes darting runs through the heart of the opposing defence. He scored 17 goals in La Liga last season which clearly shows the lad can score goals when left unchecked.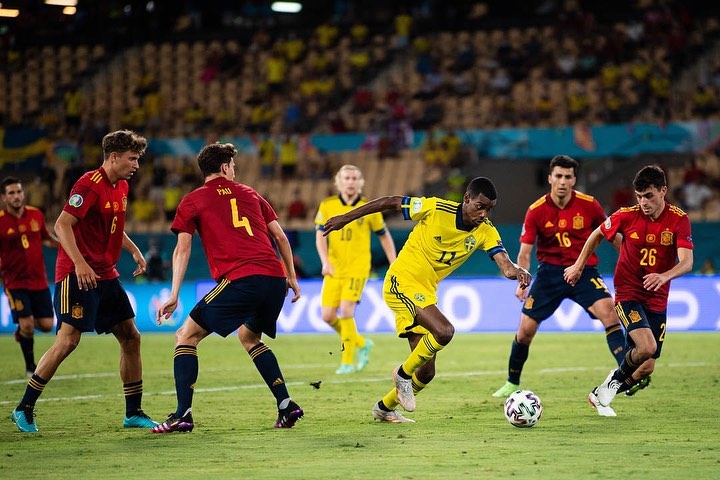 The responsibility of stopping this young prolific goalscorer would be given to a young exciting talent himself, Mykola Matvienko. Keeping the Netherlands at bay in their opening game of Euro 2020 was not an easy task for Ukraine. Although they conceded 3 goals in that game, it was surely not the youngster's fault.
Ukraine have the highest amount of clearances and defensive duels won in the tournament and Matvienko has played a major part in doing that.
If Matvienko closely marks Isak and effectively reads him when their opposition s on the counter, Isak would be completely helpless on the pitch. But Isak does have the pace and technical ability to beat the heart of Ukraine's defence. It is going to be intense watching which of these youngsters are going to get the better of each other.
VICTOR LINDELOF VS ANDRIY YARMOLENKO
Keeping a clean sheet against Spain is not an easy job, but Victor Lindelof made it happen for Sweden. He was also awarded the man of the match for his performance that game. Lindelof not only defends really well, but he is also the one that pushes the ball up ahead in the midfield after sustaining heavy damage at the backline.
Excelled in the air, organised his defence & brought calm to proceedings…

🇸🇪 Victor Lindelöf = Star of the Match 🥇@Heineken | #EUROSOTM | #EURO2020 pic.twitter.com/AueuqA1Rcd

— UEFA EURO 2020 (@EURO2020) June 14, 2021
Andriy Yarmolenko has been among the best players in the tournament so far with 2 goals and 1 assist to his name. He showed his quality in their game against the Netherlands when he almost pulled his team back to a draw. He is one of the more experienced players in the Ukraine squad and the youngsters keep him involved in every attacking chance they get. He is the man that makes things happen for Ukraine in the attacking third, especially on the counters.
Lindelof has shown a solid performance so far in Euro 2020 but so has Yarmolenko. Ukraine would mainly play on quick counters and Yarmolenko would be one of their main men pushing the ball to the final third.
Lindelof would either have to intercept his passes to the other attackers or make a clean tackle at the edge of the box before the Ukrainian could do anything. The result of this matchup is extremely crucial since it can decide the outcome of the whole game.
ALBIN EKDAL VS OLEKSANDR ZINCHENKO
For years people have been saying the team that controls the midfield, wins the game and in most cases it is true. Albin Ekdal has been playing exceptionally well for Sweden as a central midfielder. He has been accurate with his passes and has also made a lot of crucial tackles high up the pitch.
Oleksandr Zinchenko had a terrific season at Manchester City and has brought this momentum to the Ukrainian side as well. Although he plays as a full back in England, he has been playing all over the midfield for Ukraine. Although he is only 24, he controls the whole game for Ukraine, leading the press and also deciding when to switch on the counters. He is a tactically gifted player who has a massive influence on his side.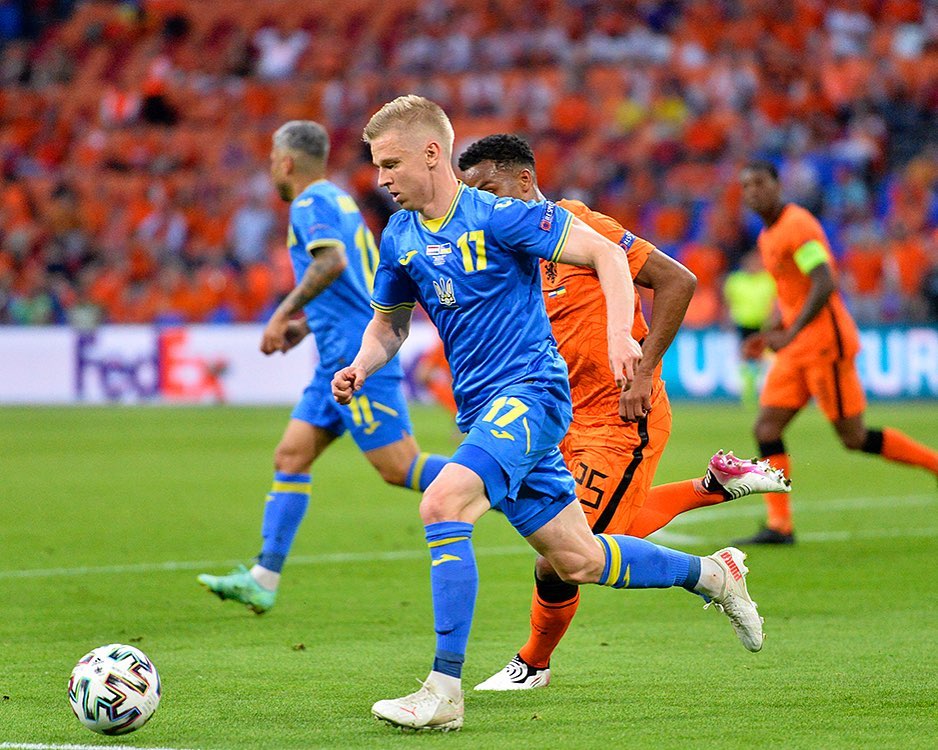 Both Ukraine and Sweden are not possession-based teams and like to set off to attack as soon as they get hold of possession. This is why the central half of the pitch is so important since they are the ones that start the link-up play. It is going to be highly interesting to see which of these matchups prevail as it is immensely going to affect the whole match. We are in for a treat lads.