England lost the final of Euro 2020 against Italy on penalties. Losing a game of such importance in front of their own fans at Wembley is surely a massive blow to their camp's morale. England were the favourite to win the whole tournament. They had the best defensive record in the tournament and had top-tier quality in their squad. Even with a deep and an all-around solid team, Gareth Southgate couldn't end the drought for England.
This has been some journey. As a nation, we were united in a belief that we can achieve something special after the hardest of years.

It wasn't meant to be, but this team is just getting started. They will continue to make you proud, both on and off the pitch. pic.twitter.com/vDaTXvo6cH

— England (@England) July 11, 2021
FootTheBall brings you everything that went wrong for England in Euro 2020 and the areas Gareth Southgate should work on ahead of the Qatar 2022 World Cup.
ENGLAND IN EURO 2020
Gareth Southgate has been at the centre of a number of speculations throughout the tournament. Right from his team selection till the final day, he has made a ton of controversial decisions. The fans didn't mind any of it as long as he brought them the result they wanted. Although England's failure in the final have brought all his bad decisions to light.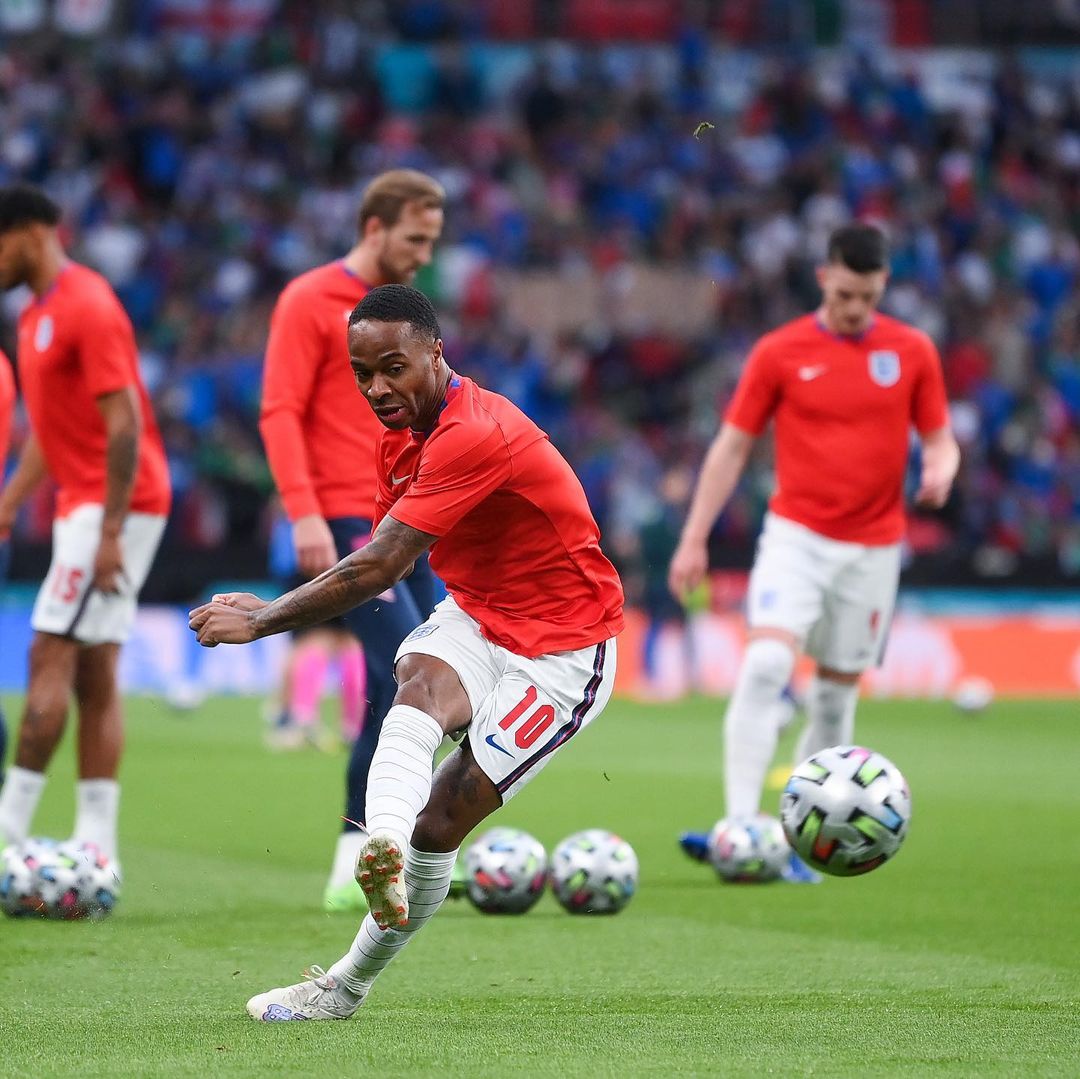 Southgate didn't play any of the fan favourites in the starting 11. Jack Grealish was only brought onto the pitch as a substitute in nearly all the games. He hasn't disappointed his side at all and whenever he was played he did brilliantly. Jadon Sancho and Marcus Rashford didn't even play one full game for their country.
Southgate decided to set out his men with a defensive mindset which can never work at a tournament like this. The draws had been kind to England in the knockout stages or else their chances of reaching the top 2 were very slim.
MISTAKES MADE BY SOUTHGATE AGAINST ITALY
Southgate decided to revolve England's whole game around their wind backs. Luke Shaw and Kieran Trippier were seen pulling the strings ever since the referee blew the whistle and this took Italy by surprise and they conceded an easy goal early on. But Italy soon figured out a way to get past the wide players in white and ever since then, the Italians were the dominant side out of the two.
https://www.instagram.com/p/CROaNHIlpz7/?utm_source=ig_web_copy_link
Italy kept on knocking the door and the English defence had no choice but to keep the ball out of their box anyhow. Southgate played England with 5 defenders at the back which in turn left their front line blunt. Harry Kane was their centre forward but was hardly seen in dangerous positions. Kane is a prolific goal scorer and was the top scorer in the Premier League last season, but Southgate didn't use Kane in a way he would have liked as he was lying deep the whole time.
Southgate made another dodgy decision as he played Mason Mount in the right-wing position. With Saka, Rashford and Sancho completely fit, there was no point in compelling the Chelsea man to play out of his usual position. Mount was seen playing as the central midfielder in all his games and had grown comfortable in that area. There is no good reason as to why Southgate changed his system in the end.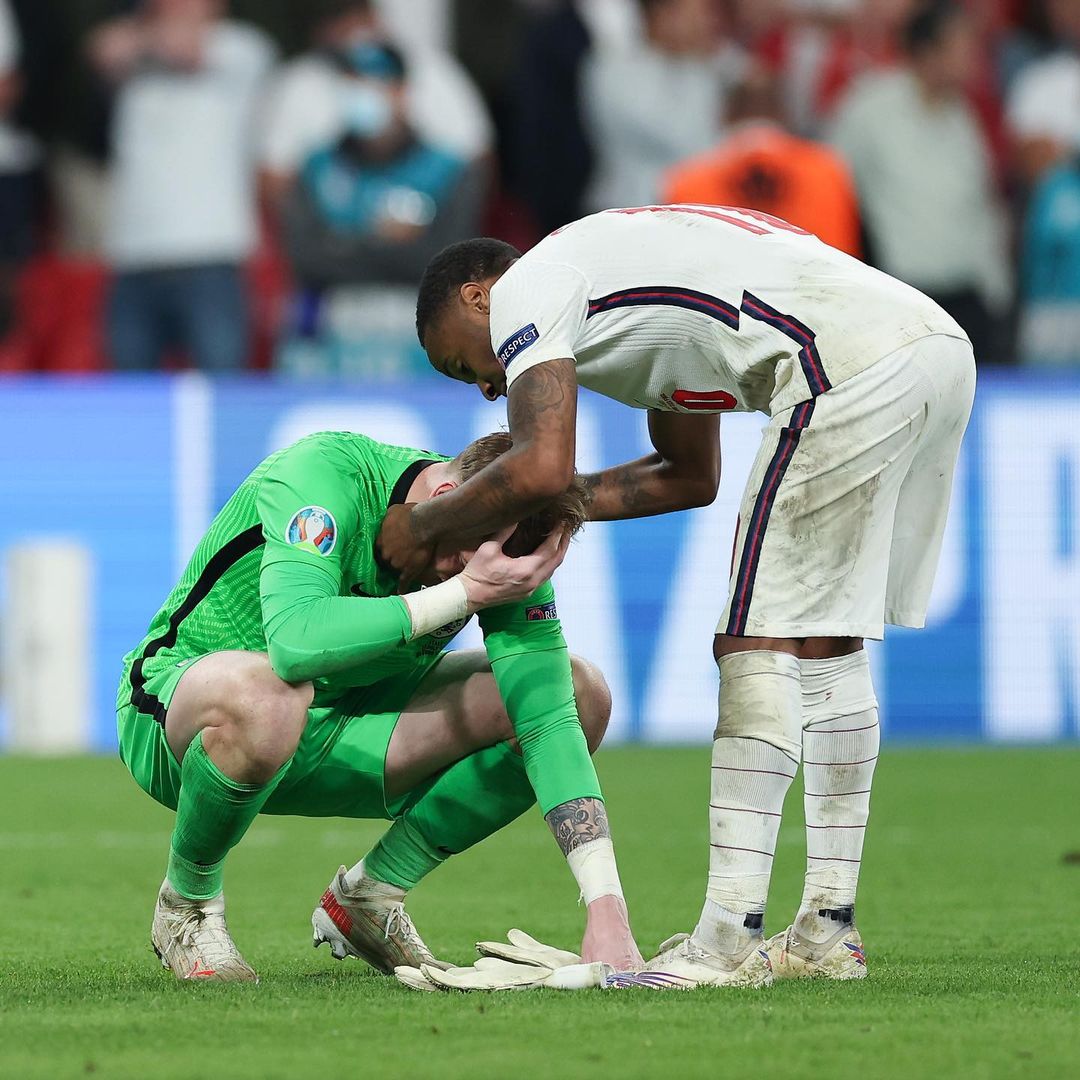 In the end, the whole game was to be decided from the spot and Southgate yet again made a few bad decisions. With so many good penalty takers in his side, Southgate decided to bring in Sancho and Rashford to bring it home. Both the players didn't play at all in the whole game and were only brought in for the penalties.
It is never a good idea to let a player fresh off the bench to take a penalty as they still haven't been used to the tense atmosphere. Southgate removed Henderson out for the penalties which was a really stupid mistake. He is one of the most experienced of the lot and has to be at the top of the list of penalty takers for Southgate.
I said I wanted to take one!!!!
The gaffer has made so many right decisions through this tournament and he did tonight! But I won't have people say that I didn't want to take a peno when I said I will… https://t.co/3mBpKyMoUV

— Jack Grealish (@JackGrealish) July 12, 2021
In the end, the responsibility of the last penalty kick was given to the 19-year-old Bukayo Saka. You don't need us to tell you how risky that was. The whole country's hopes and dreams were lying on the shaking shoulders of a kid from London. It is not like Southgate didn't have anyone else to rely on.
Sterling and Grealish were at the top of their game and were clearly strong candidates for taking their shot from the spot. After the game, Grealish insisted that he was up for taking the penalty but Southgate chose to go ahead with someone else. A very poor and immature choice by Southgate.
THINGS SOUTHGATE NEEDS TO IMPROVE WITH ENGLAND
In spite of everything, England did have a good Euro 2020. Their defence and midfield areas are looking good enough to go all the way in the World Cup. We don't feel he needs to make a lot of changes in the team selection since most of the players are youngsters and have a lot of potential.
https://www.instagram.com/p/CRCr6lDFezc/?utm_source=ig_web_copy_link
All Southgate has to do is work on their final third play. With the amount of possession they have had throughout the tournament, they should have definitely made more goal-scoring chances and be better in their shooting game. Southgate needs to find a way to utilise their pacy wingers.
Harry Kane should be played as an out-and-out centre-forward rather than coming behind to take part in the link-up play. Sterling was the only player for them who made some progressive runs and they cannot rely so much on an individual.
A team can play progressively in spite of playing with 5 centre backs. The central; midfielders should have been played more in the opposing half as they could be the key architects in their attacking front.
Our captain. ❤️ https://t.co/am0n5oI2uV

— England (@England) July 12, 2021
England has one of the most complete squads in the world but it seems like Southgate never really explored his team. Southgate needs to play more players in and play them in different formations to make them more versatile. We believe the England manager has a lot to ponder upon in the coming World Cup qualifiers and England are going to bounce back stronger than ever.