Match footage from Club World Cup final shows that Cristiano Ronaldo had a laugh with Sergio Ramos following referee's change in decision.
The Spanish media has claimed that Ronaldo and Ramos laughed at the referee's howler which saw the Spanish defender avoid a second yellow card.
Real Madrid emerged victorious by 4-2 as a Cristiano Ronaldo hattrick led them to the Club World cup championship.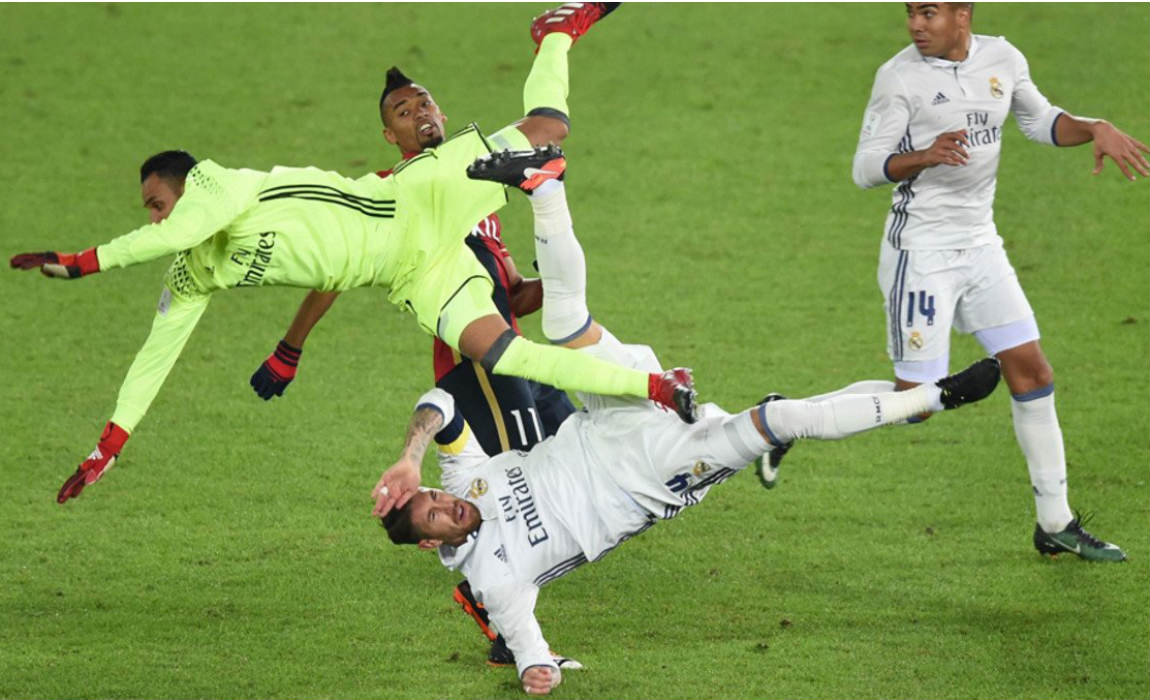 The clip captures Zambian referee Janny Sikazwe going to his pocket, as if to produce a second yellow card, before apparently changing his mind.
His decision incited the Kashima players who surround the referee, but Ramos remained on the pitch as Madrid went on to win their fifth Club World cup title.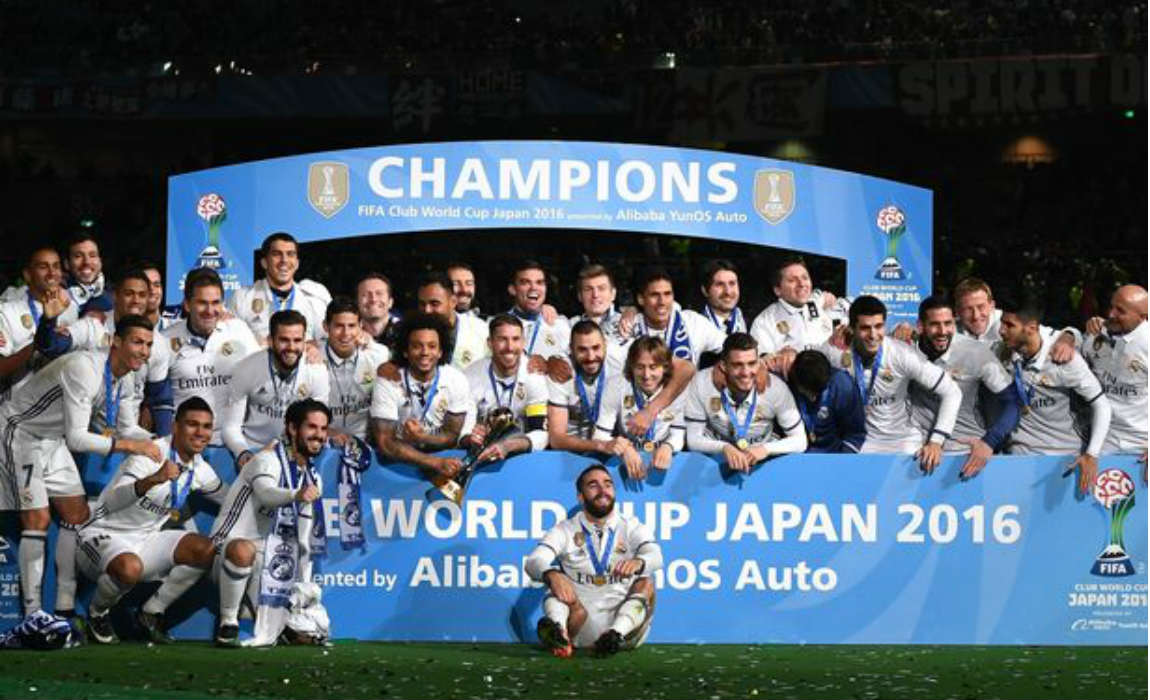 The duo were spotted talking after the match. Ramos made a gesture away from the camera pretending to show a card. While also bursting into laughter with Cristiano Ronaldo and looking back at the camera.
Karim Benzema gave Galacticos the early lead but they were held to a draw at full time. Cristiano Ronaldo completed his hattrick 7 minutes before the end of extra time to hand Real Madrid the Club World cup title.