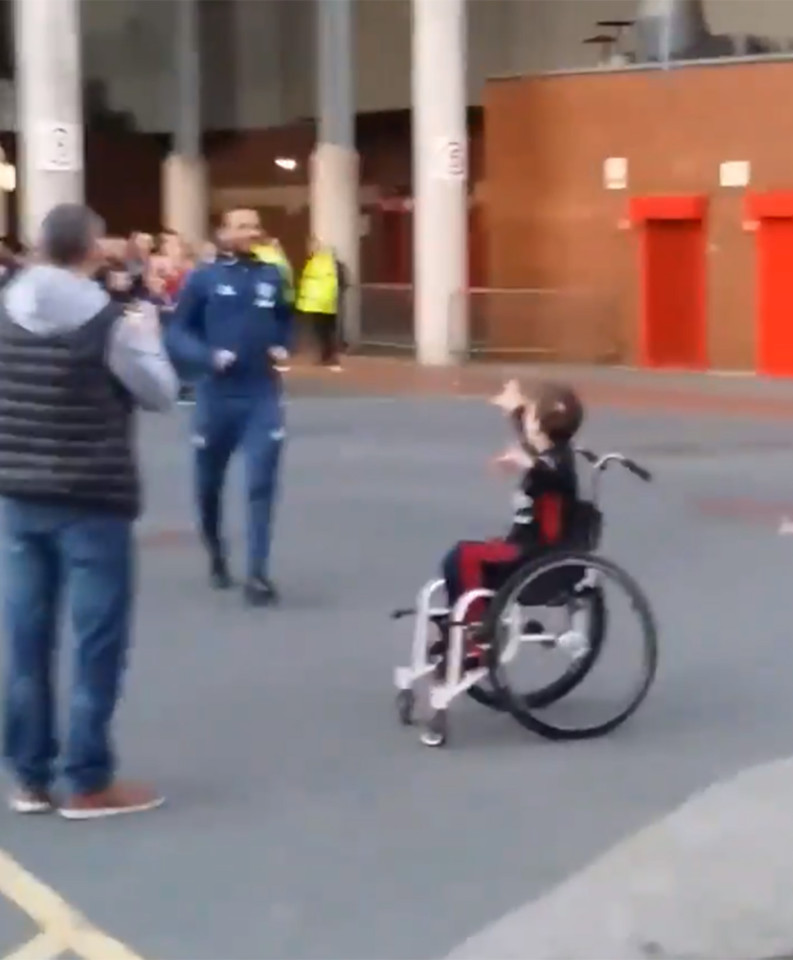 Man Utd's fan favourite Juan Mata won a million hearts after he posed for a picture with a young disabled fan before United's 1-1 draw against Stoke City.
The Spanish playmaker was making his way out of Old Trafford on Saturday evening when he saw a young disabled fan (Alex Nield) in a wheelchair with his father, waiting outside the stadium.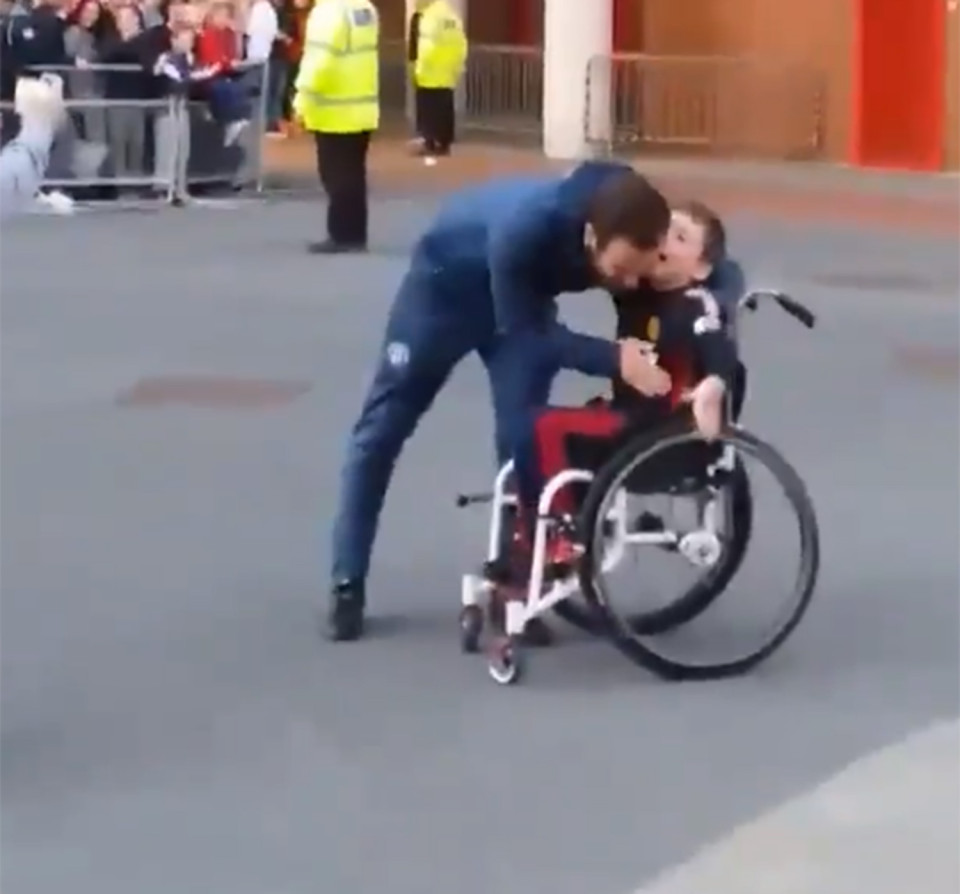 Mata immediately ran towards Nield before hugging him and his father and posing for a snap or two.
The crowd waiting outside the stadium responded with a thunderous round of applause as they were highly impressed by Mata's kind gesture.
The Red Devils star, who started ahead of skipper Rooney in United's clash against Stoke City – signed an autograph before hugging them for the second time.
After a brief chat with the two, Mata rushed towards his team-mates before leaving for a routine trip to Lowry.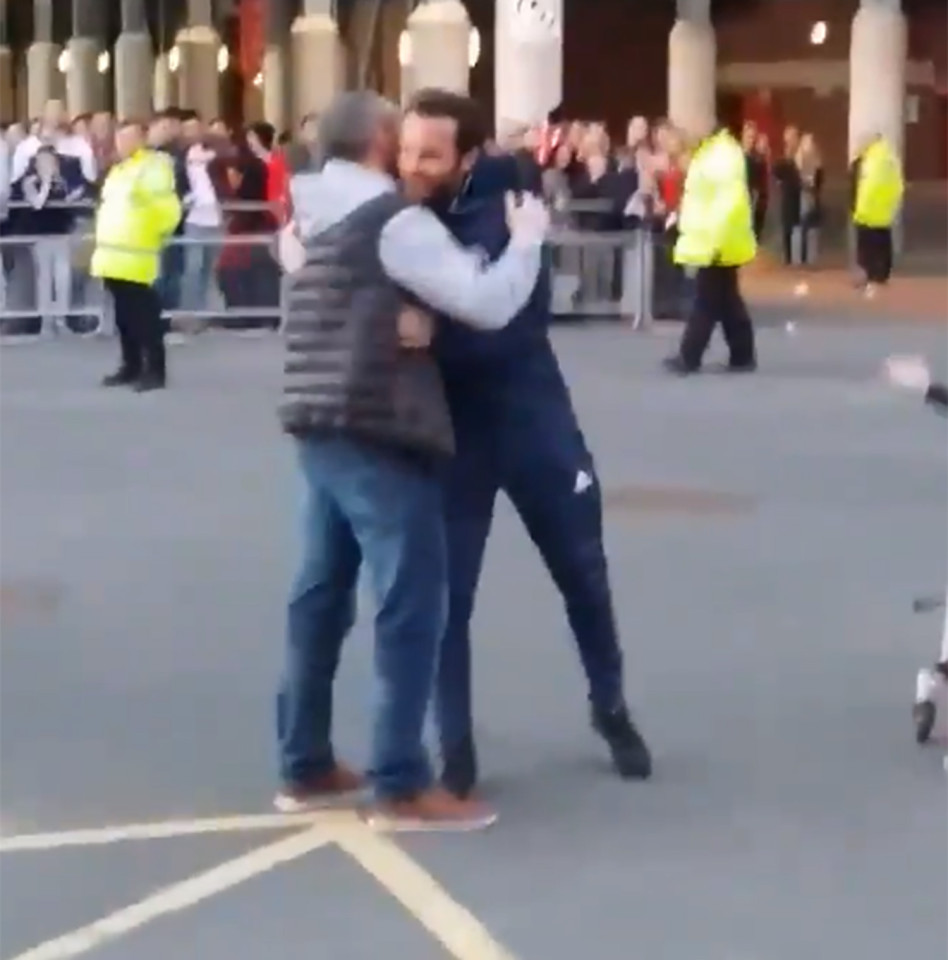 A Twitter user uploaded the video with the caption: "Such a kind-hearted and classy guy."
However, the clip was originally published on  Facebook by user Leon Labko, who stated: "Late afternoon Saturday 1st October 2016.
"Alex Nield meeting up with Juan Mata where players assemble for their team coach trip to the Lowry."
"It was fantastic that Juan Mata recognised Alex and came over to meet him… Alex also got some good news re game tomorrow v Stoke…"
"JUAN MATA IS A CLASS ACT."