Music megastar and singing sensation Justin Bieber trained with Barcelona superstars before his concert in the Spanish city.
The video shows Justin Bieber displaying his football skills as he slots away penalties and shows off neat touches with Rafinha. The Canadian also delivered top notch crosses.
Does it mean that FC Barcelona will sign him or is it too late to say sorry?
Justin also spent some time with Lionel Messi, Luis Suarez and Neymar as he pepped up for the concert on Tuesday night.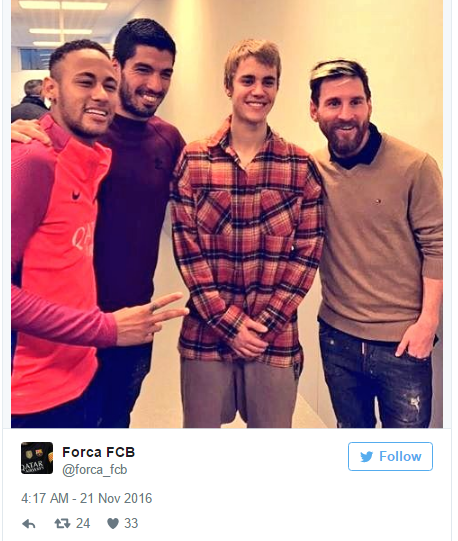 Can the Canadian play alongside the best attacking trio in the world?