Nigeria's world record enthusiast Harrison Chinedu is back at it again as the talented amateur footballer rode a cycle for over 64 miles with a football on his head.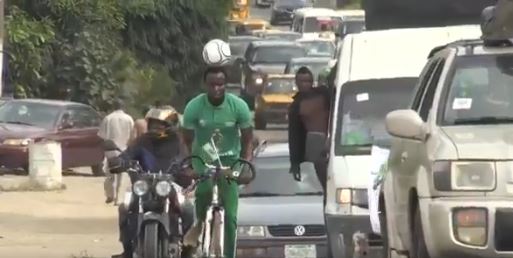 Chinedu started his journey from a beach just outside of Nigeria's capital city of Lagos and rode all the way to the national stadium in the heart of the city – where the national team play their home matches.
This Nigerian soccer player cycled 64 miles with a ball on his head. ⚽️

Will he get into the Guinness Book of Records? pic.twitter.com/K3vXEs6gkb

— AJ+ (@ajplus) November 21, 2016
Harrison Chinedu had previously attempted to break the world record of walking for over 30 miles with a football on his head in March this year, but his record was broken soon enough – so now he is back with another unique attempt.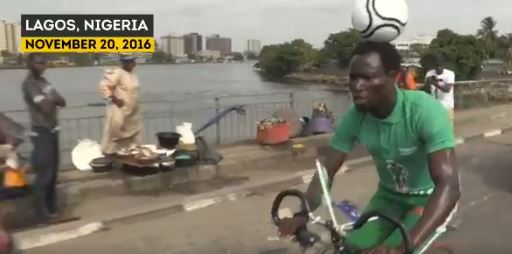 "My biggest motivation was that I believe in showcasing my God-given talent. I know I have the skill and I want to show the world what I can do." he said.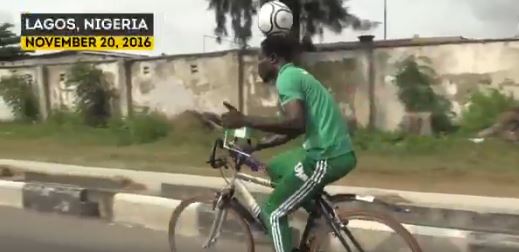 "This one is a record created by me and I am happy that I have done my own side. And it's left for the Guinness World Records to ratify it and bring back results."
Although, the authorities for World Record's are aware of his feat, but they are yet to officially recognize it.