Brazil and Barcelona star Neymar is famous for his out-of-the-box skills on the field and when it comes to dancing he scores a perfect ten with his unique moves.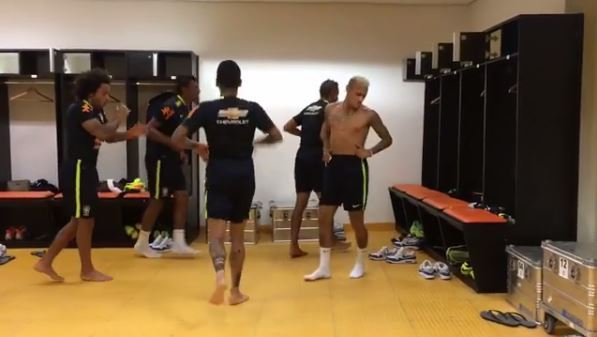 After Brazil's comfortable 3-0 victory over Ecuador in the World Cup qualifiers on Sunday, Neymar along with his teammates tried to pull off the famous Running Man Challenge, and they simply rocked the floor with their super funny moves.
The challenge was first conceptualised by University of Maryland basketballers Jared Nickens and Jaylen Brantley, which went viral online. From time to time people have tried their hand in the running man dance to the 90's classic number – 'My Boo' by Ghost Town DJ's.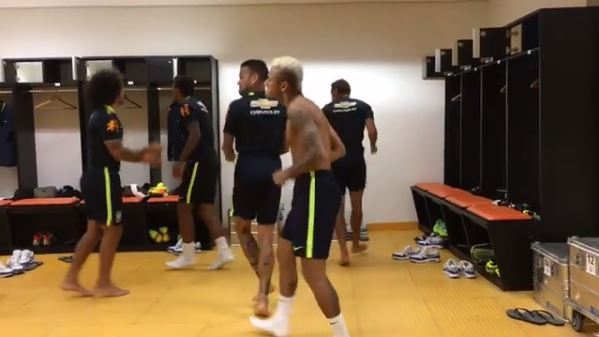 Celebrating their win in the dressing room, Neymar along with Dani Alves, Marcelo, Paulinho and Marquinhos decided to flaunt their moves with the running man dance.
ALSO READ: Neymar Imposter Arrested For Allegedly Blackmailing Women
They eagerly waited for the right moment and as soon as the beat was heard, the Brazilians went crazy and showed off their best moves.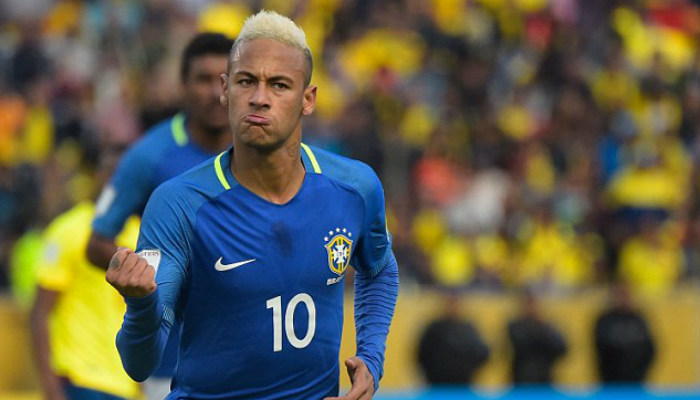 ALSO READ: Neymar Knocked Over By Fan While Training
The men in yellow had all the reasons to celebrate as Neymar scored the opener at the Estadio Olimpico by converting a 72nd-minute spot kick after Jesus was felled by goalkeeper Alexander Dominguez.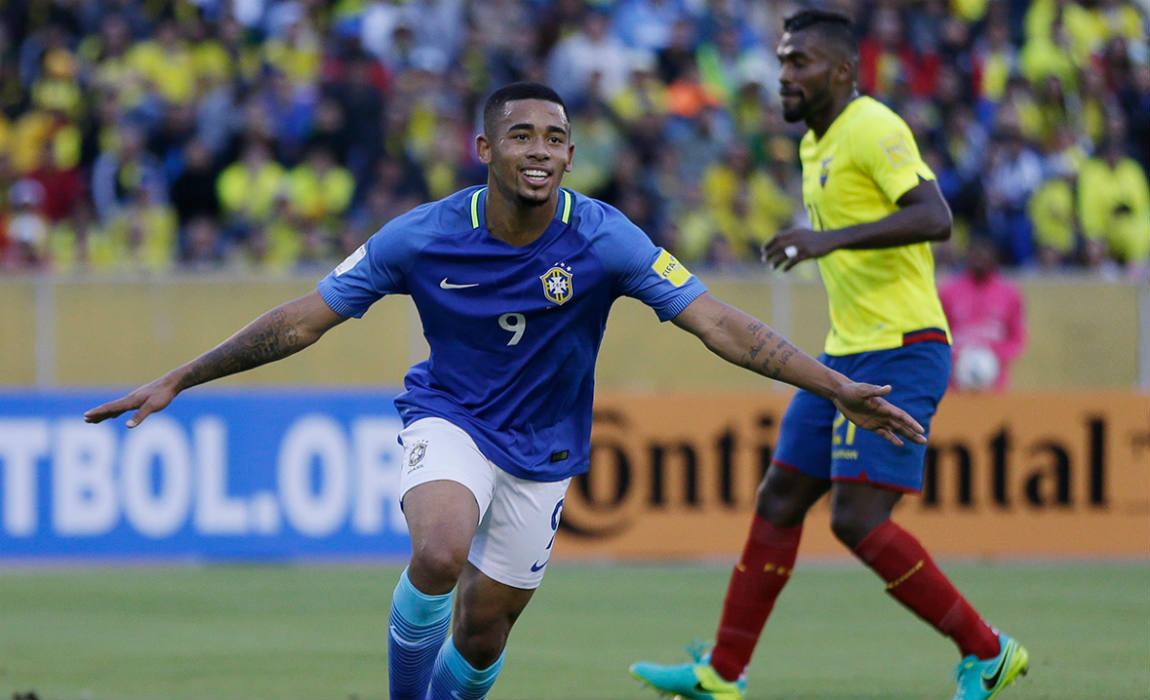 Teenager Gabriel Jesus struck twice on his full international debut and set up another goal as Brazil defeated 10-man Ecuador 3-0 in their 2018 World Cup qualifier in Quito on Thursday.