Have you ever seen a footballer playing a funny prank during a football match where he unties the shoe laces of his opponents and he doesn't realize it.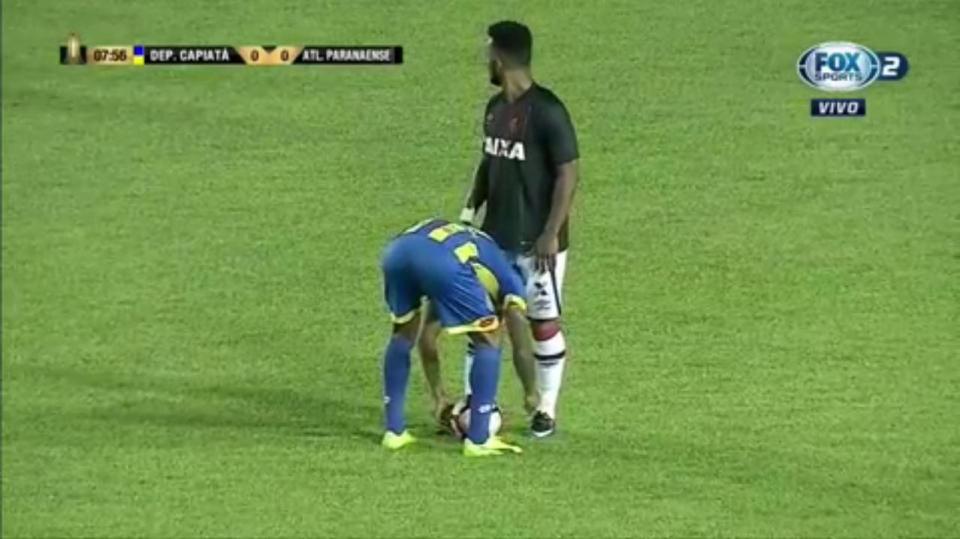 This is what exactly happened Last night during the Copa Libertadores clash between Deportivo Capiata and Atletico Paranaense where Julio Irrazabal untied the laces on his opponent's boots.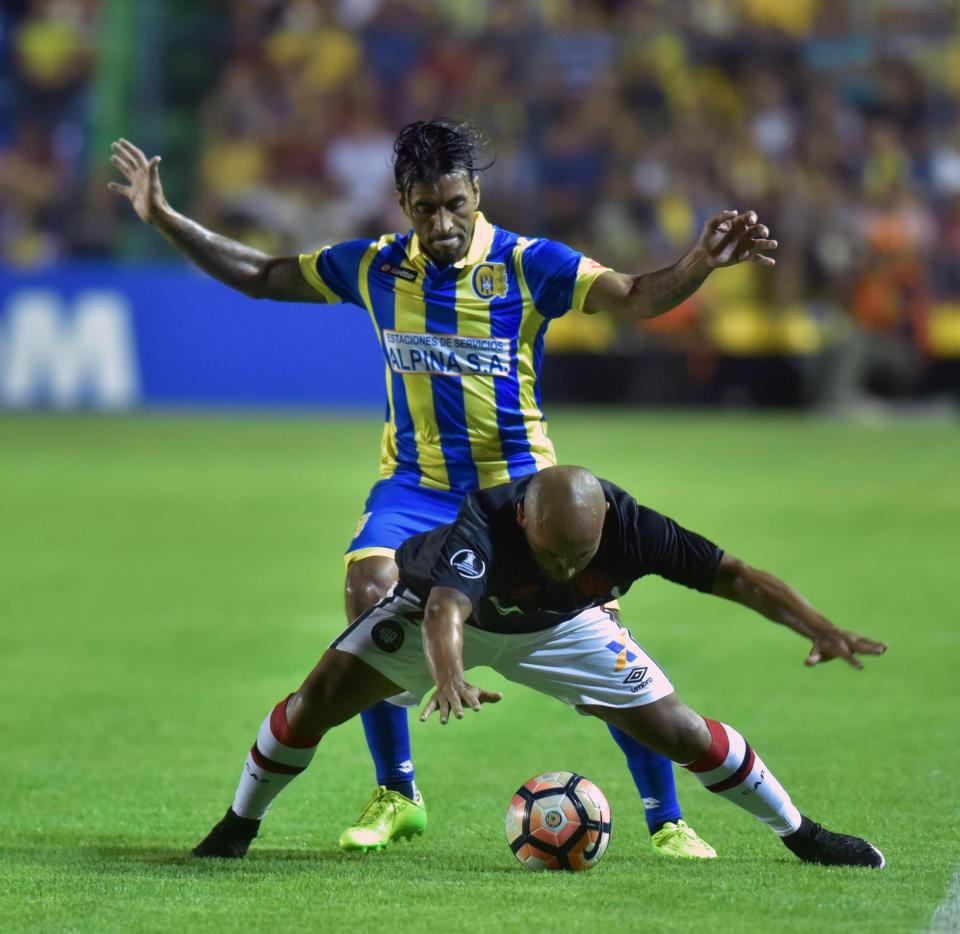 The Atletico man was about to take a free kick when Paraguayan defender, Julio Irrazabal pretended to place the ball.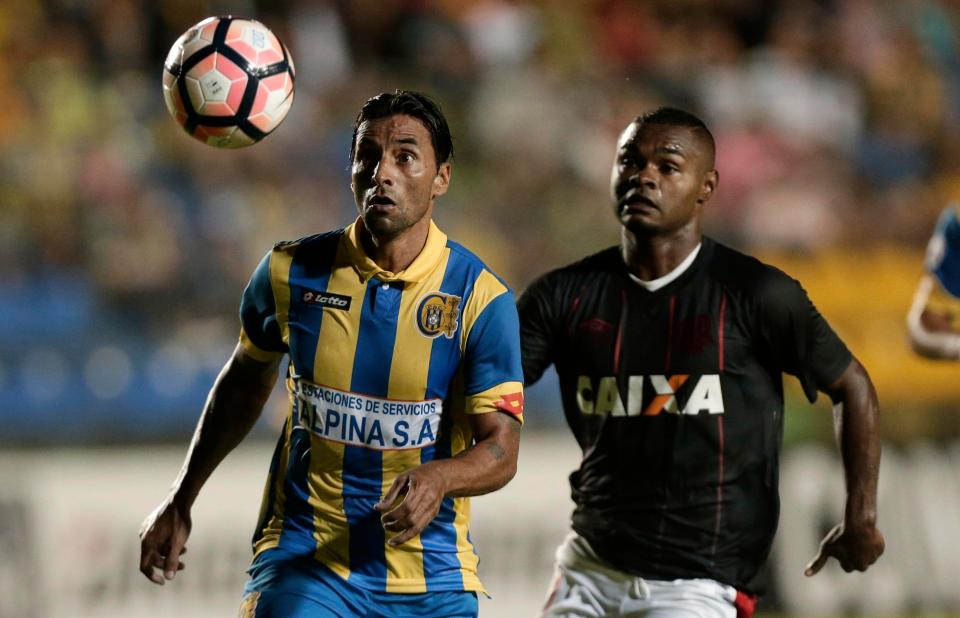 While he was taking orders from his goalkeeper, Julio untied his shoe lace and disappeared.
The little show may have brought smiles to everyone's face but it was not a happy night for Julio. Atletico's midfielder Lucho Gonzalez scored the only goal to clinch a 1-0 victory for Atletico.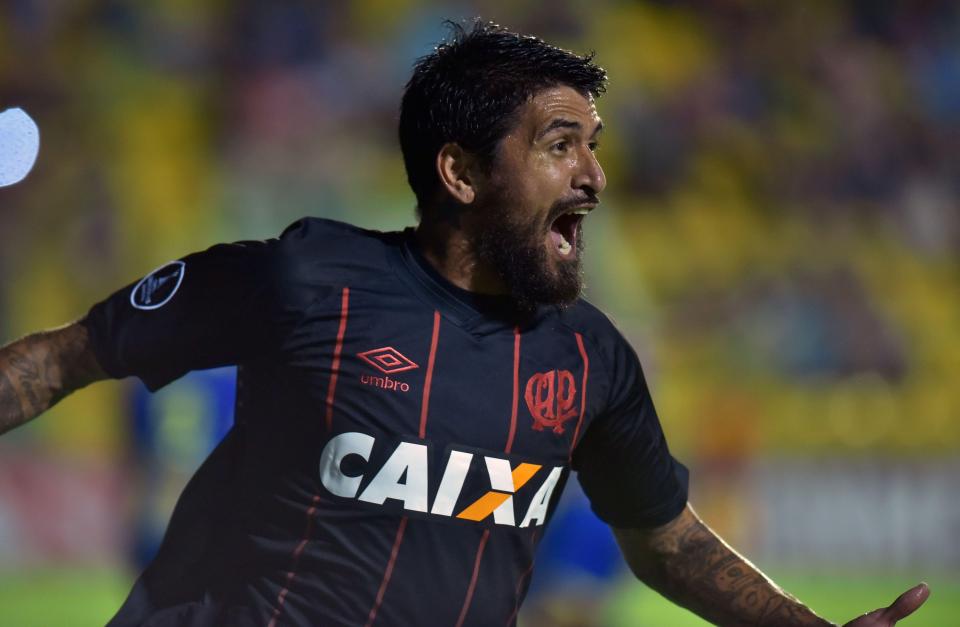 After a 3-3 draw in the first-leg the Brazilian club now seals a spot in the group stage.