Footballers have always been superstitious – with habits that may differ from person to person. It might be as simple as wearing the old pair of shim guards or putting on the right boot before the left one, like cricketers who sometimes wear the old shirt or a particular pair of gloves, which they feel are lucky for them.
It has been seen over and over that even the legends have their typical rituals or superstitions. A latest video in Real Madrid's You Tube channel has brought out in open their manager Zinedine Zidane performing a pre-match ritual that he believes in, as the players rush out of the dressing room.
The legendary French player Zidane shook hands with each and every player and tapped on the left-hand side of their chest, as they rushed out from the dressing room to lock horns with Real Sociedad.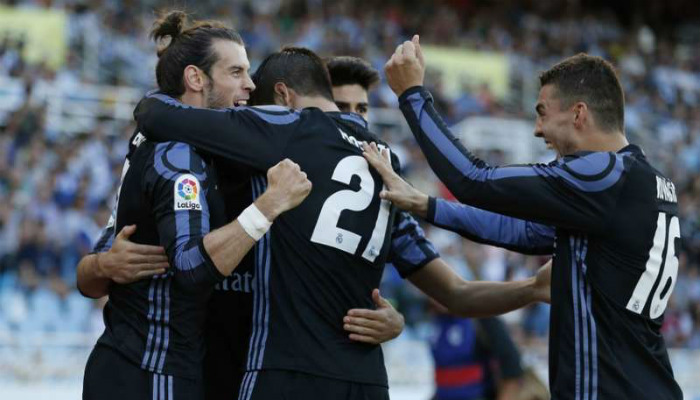 Gareth Bale scored a brace while youngster Marcos Asensio scored his debut La Liga goal to guide Real Madrid to a comfortable 3-0 win over Real Sociedad.