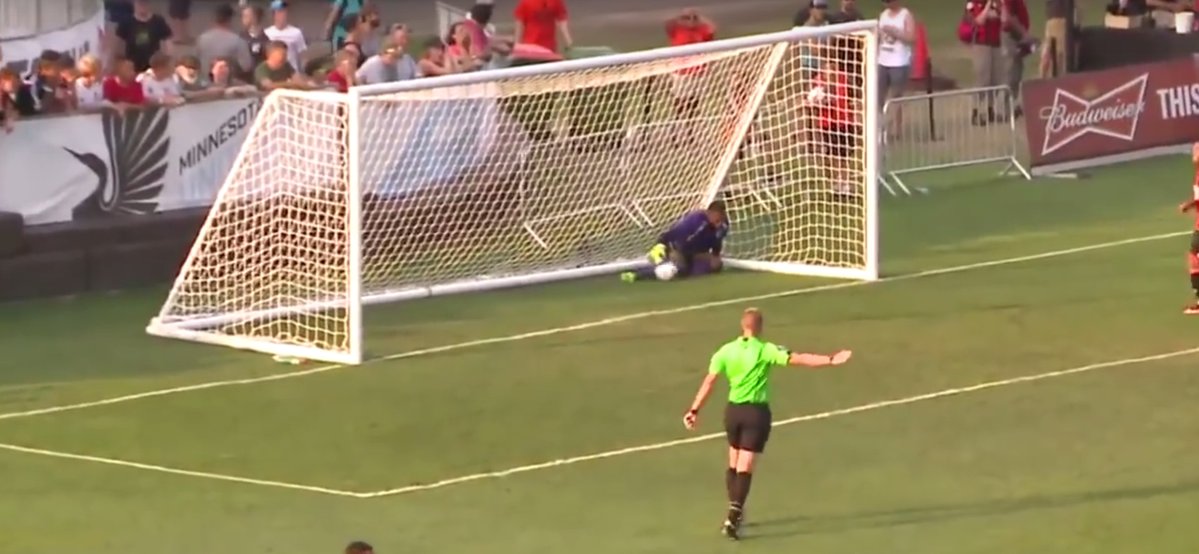 It seems Minnesota United have the explanation for their goal-keeper Sammy Ndjock's sloppy keeping affairs against Bournemouth in a friendly on Wednesday.
Ndjock threw the ball into the back of his own net as he tried to perform a routine clearance during the pre-season clash against the Premier League side.
Minnesota have released a video on their official website, showing Ndjock making a jam sandwich, referred to as a jelly sandwich in the United States, in the changing room and accidentally smearing it all over his gloves.
The club have lost their sweet-tooth, blaming the debacle on the jam, even starting a hashtag: #BlameItOnTheJelly.

Saving goals is the only job a keeper has, so it must not have been easy for Ndjock to see one going past the post from his own hand, especially after conceding the opening goal to Callum Wilson only two minutes before.
Ndjock has been capped at international level for Cameroon but has not appeared for his nation since 2014. He currently plies his trade in the North American Soccer League, a level below Major League Soccer.
Bournemouth scored four times in the game, with the American side unable to make much breakthrough. But it seems, they are having the last laugh about the incident, after all, its all fun and games!