Copa America 2021 is around the corner and the excitement for the continental showpiece is through the roof. Though there are doubts surrounding the future of the tournament CONMEBOL is confident of the tournament going ahead. Naturally, the discussion of top players and coaches arises. We take a look at the top five coaches at Copa America 2021.
Así se jugarán los partidos de la CONMEBOL #CopaAmérica 2021 🏆 ¡Cada vez falta menos! ⚽💪🏻​#VibraElContinente pic.twitter.com/l3J5rtjsLS

— Copa América (@CopaAmerica) June 3, 2021
Once the ball is rolled everything else is forgotten. The players give their all on the pitch and their managers make sure that they outsmart their rivals. Copa America the world's oldest national teams competition has seen some legendary figures grace the dugouts. This instalment also has some big names on the touchlines.
We at FootTheBall present you with the top five coaches at Copa America 2021.
5) EDUARDO BERIZZO – PARAGUAY
Berizzo is another coach from Argentina who is making it big in South America. The 51-year-old manager had several stints all over the world. A central defender during his playing days he started his managerial career in 2007.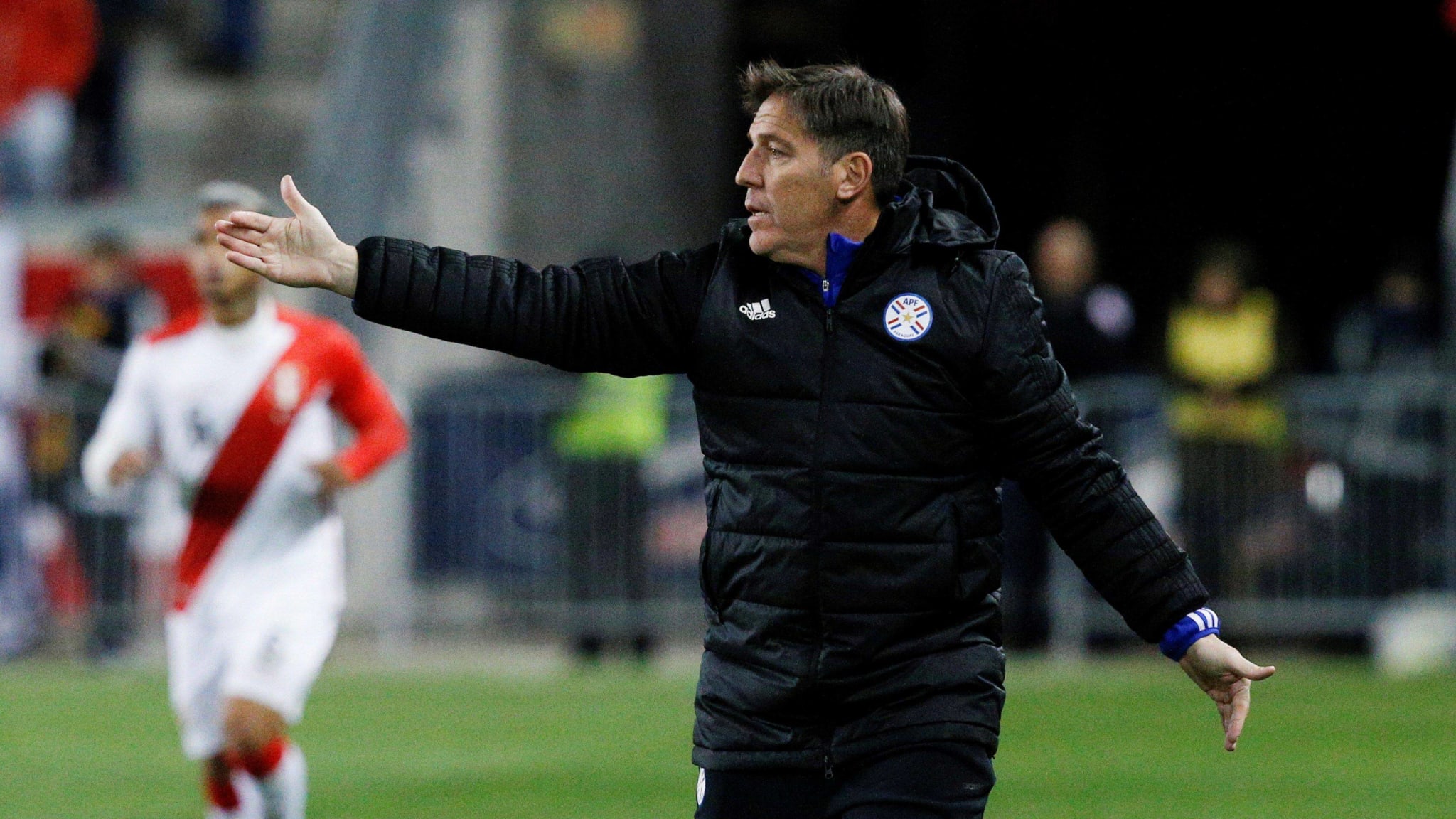 Berizzo honed his managerial skills under the legendary Argentine tactician Marcelo Bielsa. He was an assistant to Bielsa when he was coaching the Chilean national team. Berizzo learnt the art of pressing and giving attention to detail from Bielsa. He then embarked on a world tour with success in Spain with Celta Vigo and Sevilla. A bad start at Athletic Bilbao meant the end for him there.
Berizzo was given the opportunity to coach Paraguay in 2019. He led Paraguay to the quarters at the 2019 Copa. Berizzo prefers using a 4-2-3-1 or a 4-3-3 with pacy wingers and attacking full-backs. His Paraguay side enters the Copa as dark horses and can punch above their weight in a stacked Group-B.
4) LIONEL SCALONI – ARGENTINA
Scaloni is a homegrown 43-year-old coach who is carrying Argentina's hopes. Scaloni was made a permanent coach after Jorge Sampaoli. He was an understudy to Sampaoli throughout his managerial career. After Argentina's gross failure at the 2018 world cup Sampaoli was sacked and Scaloni was handed the reins temporarily which was made permanent later.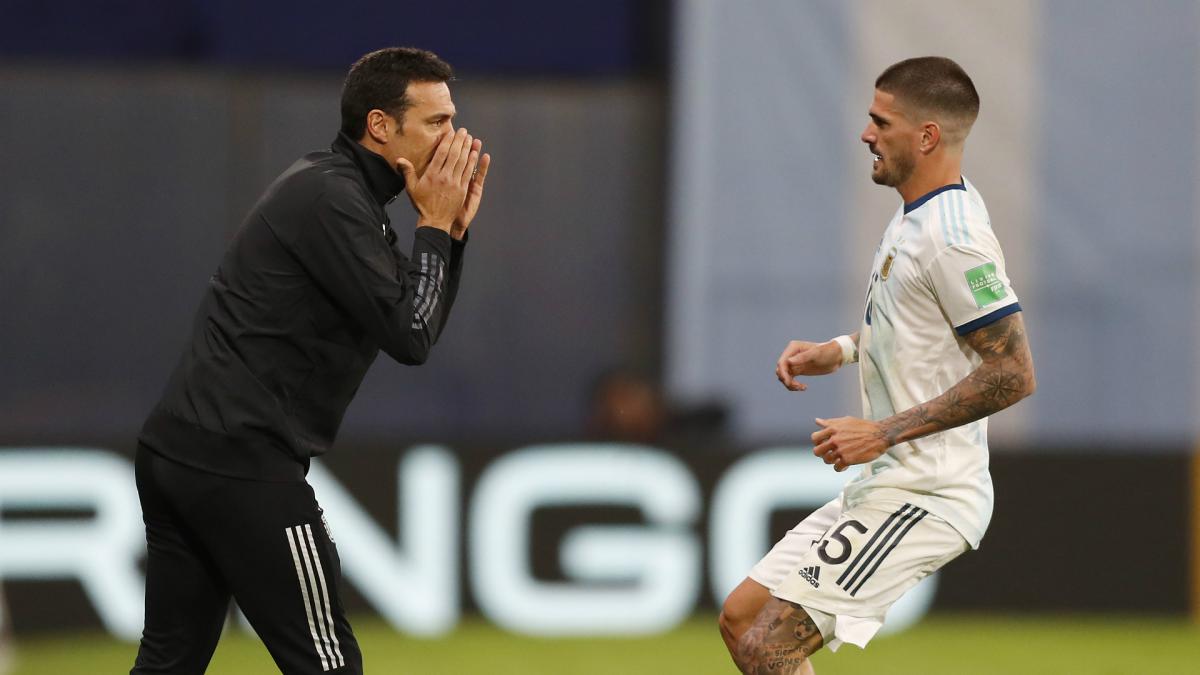 Scaloni who was a versatile player adapted well to suit Argentina's managerial demands. He won 15 of the 26 games played and boasts a win percentage of 58%. Scaloni was on track to win the 2019 Copa America only to be controversially knocked out by Brazil in semis. He was made to settle for a third-placed finish.
Any manager of Argentina has to build their squad around Lionel Messi. Scaloni is no different as he opted for a 4-4-2 or a slightly different 4-2-2-2 to build around Messi. This might mark the last chance for Scaloni and Messi to win an international trophy and they might go all guns blazing this time.
3) RICARDO GARECA – PERU
Gareca fondly called "El Tigre" is a senior coach with over 25 years of experience. The Argentinian manager had a successful career as a player in Argentina and became a coach as soon as he retired. He enjoyed thorough success coaching various clubs across South American clubs.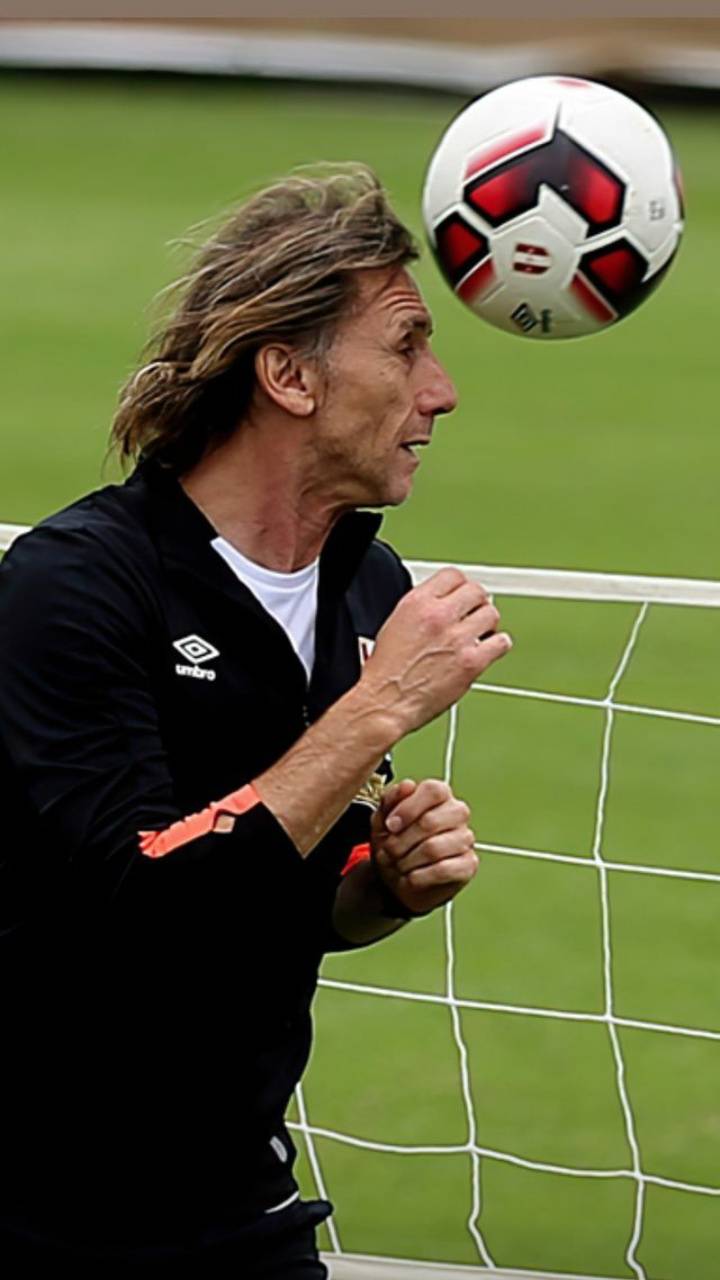 Gareca was offered the chance to coach Peru national team back in 2015. That decision was met with wild reactions from Peruvians as Gareca scored a winning goal against Peru while playing for Argentina in 1986 to deny them a spot at the World Cup. Gareca turned the situation around as he won over the fans with his side's performances. He guided Peru to a third-place finish at the 2015 Copa America. A 32-year wait ended as he ironically became the person to guide them back to the World Cup in 2018.
Peru's biggest success under Gareca was finishing as the runner ups at the 2019 Copa America. Gareca inspired his side to a run to finals after victories over Uruguay and Chile in the knockouts. They were beaten by a strong Brazil side in the finals. There is work to be done with the squad and Gareca would dream big again this time.
2) TITE – BRAZIL
Adenor Leonardo Bacchi commonly known as Tite is Brazil's head coach and the defending champion at the Copa America 2021. A midfielder in his playing days he was forced to end his career at 27 due to a knee injury. Tite started coaching as a 29-year-old in his native Brazil.
Tite coached as many as 10 teams in his 30-year managerial career. The club world club triumph in 2012 with Corinthians against Chelsea can be said as his finest triumph. He was appointed as the head coach of Brazil in 2016 following Dunga's sacking.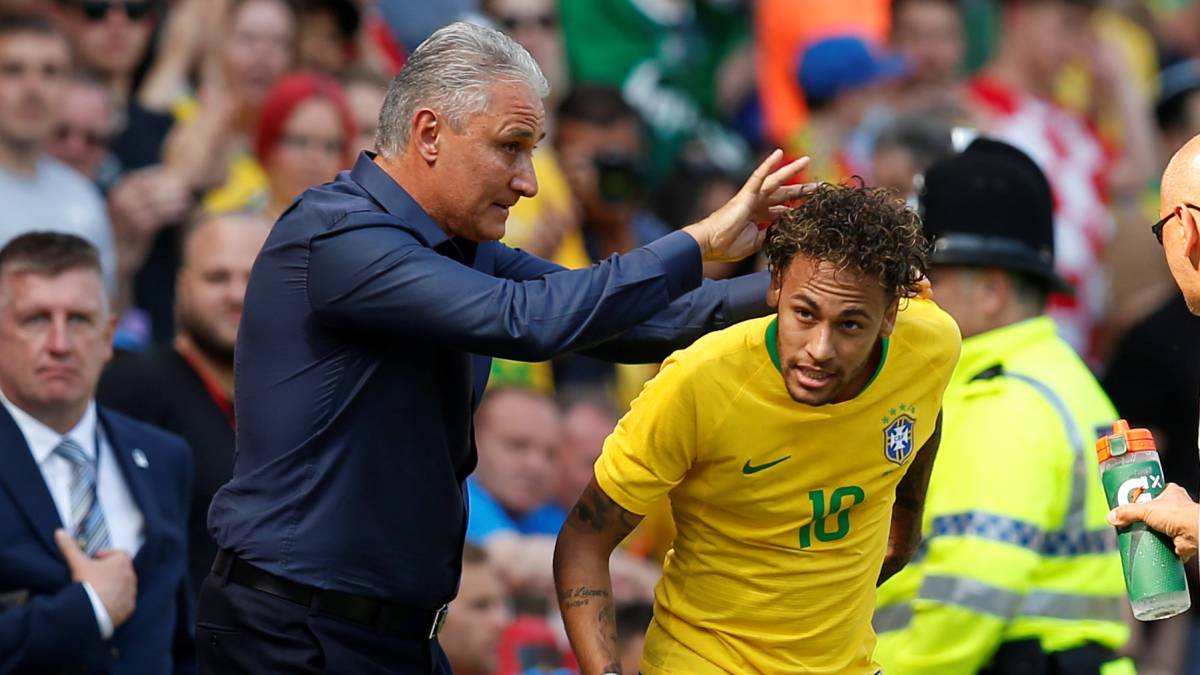 Tite has a habit of rotating his captains. He named as many as 20 different captains for the national side during his tenure. Brazil suffered a shock exit at the 2018 World Cup in the quarters to dark horses Belgium. The following year Tite was at his finest as he led his Brazil side to a first Copa America trophy in 12 years on home soil. He'd be determined to defend his title on home soil and win the Copa for the 10th time in Brazil's history.
1) OSCAR TABAREZ – URUGUAY
Oscar Tabarez nicknamed "El Maestro" (The Teacher) is a legendary figure in Uruguayan football. The 74-year-old manager had a modest playing career and retired at the age of 32 to focus on coaching. He managed various clubs in Uruguay before getting the reins of the Uruguay national team in 1988. He fired them to the round of 16 at the 1990 world cup. They lost at that stage to the hosts Itlay. It marked the end of Tabarez's first spell as Uruguay's manager.
74-year-old Oscar Tabarez 'El Maestro' is now in his 15th year as head coach of the Uruguay 🇺🇾 national team in this spell.

He first started coaching the Uruguay U20 team in 1983, his first spell coaching the senior team was in 1988-1990. pic.twitter.com/R4VS0WTvgV

— Salim Masoud Said (@salimosaid) June 3, 2021
He managed various teams around the world before taking a sabbatical. Tabarez became a teacher in the early 2000s due to his love for teaching. Uruguay qualified to the world cup only once after Tabarez left in 1990. He was brought back from the cold in 2006 to take their nation to glory once again. Tabarez has been coaching Uruguay since then and holds the record for the highest number of games coached for a national team.
¡QUÉ GOLAZO! 👏​

Contragolpe, triangulación perfecta y gol de @DiegoForlan7 🇺🇾 para que @Uruguay sentencie la final en 2011 frente Paraguay en la CONMEBOL #CopaAmérica 🏆​#VibraElContinente pic.twitter.com/PEbpkqfFub

— Copa América (@CopaAmerica) June 7, 2021
Tabarez's Uruguay qualified for the 2010 world cup and finished fourth for the first time in forty years. In 2011 his Uruguay side went all the way in Copa America as they won the Copa for the 15th time. Tabarez was diagnosed with a neurological Guillain–Barré syndrome in 2016. He was expected to leave the coaching position but his strong will and love for his country helped him continue coaching them.
After exiting at the quarters in the 2019 Copa America, Tabarez might want to win it for one last time. This might be his Copa America and his players would be determined to provide a grand send-off to the El Maestro.