Spanish football used to be the most followed league in the world at some point with world-class managers and players making football as good as it gets. European football was dominated by teams from La Liga in the last decade, Spanish clubs have won 6 Champions Leagues, 6 Europa Leagues and 7 UEFA Super Cups during this time.
Real Madrid 2014 🏆 #UCL #FlashbackFriday ⏰🔄 pic.twitter.com/rxwioOsT21

— UEFA Champions League (@ChampionsLeague) March 23, 2018
However, as we all know things aren't panning out the way La Liga would have hoped for and it looks like their reign is coming to an end. Recently in an interview with Marca, Manuel Pellegrini, the decorated manager of Real Betis said, "La Liga is the slowest league in Europe with the least amount of actual football." Here's why La Liga has declined in terms of entertainment and quality of football over the last few years and might be one of the worst first-tier leagues in Europe.
DEPARTURE OF SUPERSTARS
La Liga used to be the hub for superstars back in the day but due to the increase in the popularity of other leagues, you can no longer call La Liga the place to be for famous footballers.
⚽⭐🙌 Carta de Cristiano Ronaldo.

✍ https://t.co/N6ssf0qoca#HalaMadrid pic.twitter.com/tLNYvnMzQq

— Real Madrid C.F. (@realmadrid) July 10, 2018
The league's dependency on their superstars came to light when Cristiano Ronaldo left Real Madrid in 2018 for Juventus. There was a significant dip in the viewership of Real Madrid games and even the El Clasico had lost its appeal. Ever since Ronaldo lifted the Champions League trophy in 2018, no La Liga club has reached the final of the prestigious tournament. Last season no club except Real Madrid even got past the Round-of-16 stage of the tournament.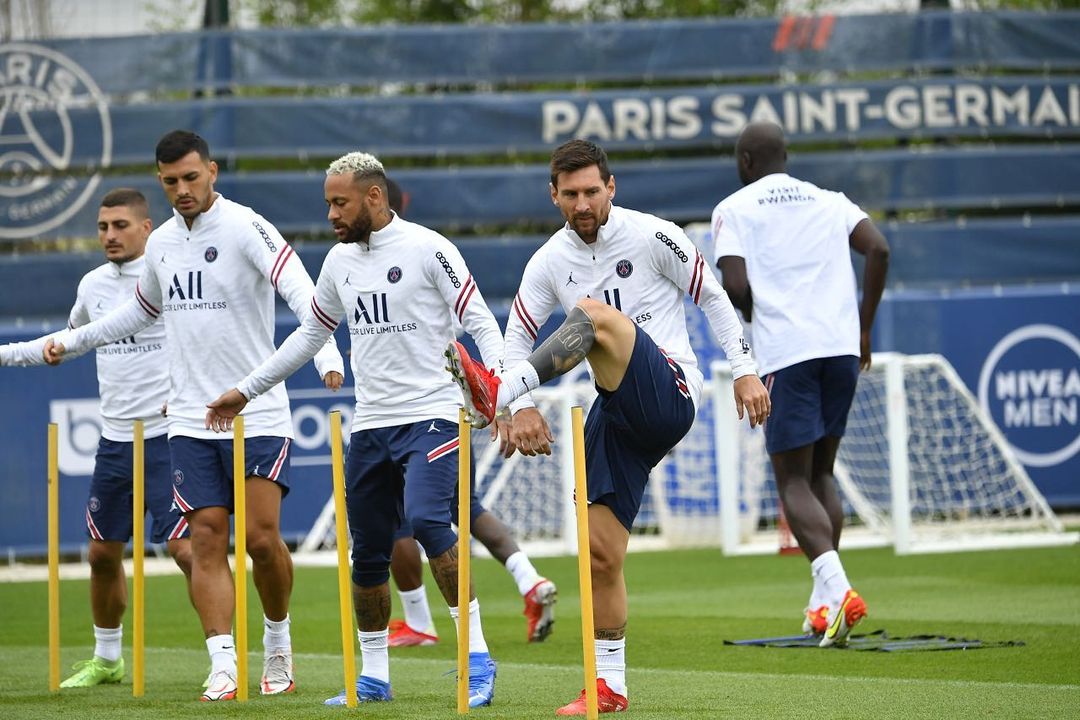 Barcelona too were unstoppable during the era of MSN upfront but since Neymar left for PSG, they have lost their supremacy in Spain. Things were already getting worse for La Liga commercially but now that even Lionel Messi and Sergio Ramos have left their clubs, the league is going to take a huge blow in popularity.
There are only a handful of players who have a substantial fan following in La Liga at the moment and it seems like there won't be any elite players joining Spanish clubs due to the financial crisis.
BAD BUSINESS IN THE TRANSFER MARKET
Both Real Madrid and Barcelona have made major mistakes in the transfer market as they try to replace players that are irreplaceable. Barcelona bought Ousmane Dembele, Phillipe Coutinho and Antoine Griezmann in an airless splurge to find their next Neymar jr. Since clubs like Barcelona and Real Madrid are such big deals, clubs and players expect high wages and transfer fees from the supergiants.
Barcelona had to pay more than € 100 million for Coutinho, Dembele and Griezmann each only to not play them every week. Since they are great players in their own right, they demand high wages as well which is a pressing issue in La Liga at the moment. Barcelona has a debt of more than a billion euros only because of their staggering wage bill.
Real Madrid too have made a similar mistake by buying Eden Hazard to replace Ronaldo for top dollar but the Belgian still hasn't fared well for Los Blancos. Atletico Madrid used the money from the Griezmann deal and spent it all on Joao Felix who hasn't hit the mark expected of him yet.
By spending so much money, they have in a way funded other European teams with enough money to build a squad better than them and that is why other leagues are gaining popularity across the globe.
LA LIGA WAGE CAP AND COVID 19 PANDEMIC
La Liga decided to invoke strict financial regulations in its league as they drastically reduced the wage limit of the clubs before the commencement of last season. The league has been facing heavy losses over the years and the pandemic just made everything worse for them.
Press release: #LaLiga announces an agreement in principle with CVC that will inject 2.7 billion euros into the competition and its clubs.

— LaLiga English (@LaLigaEN) August 4, 2021
La Liga is in such a bad state that for the first time they have stooped down to accept foreign investments and sold their broadcasting rights through the recent CVC Deal. With so much happening, the fans should forget about any big new names joining Spanish clubs which is bound to impact the quality of football played in La Liga.
Even though La Liga has a lot of good talent, like Pellegrini said, it won't be as flashy and entertaining as other leagues in the world. La Liga has two of the biggest clubs in the world historically and hence this won't be a long-term problem for them. As of now they have a financial crisis to deal with and won't be paying too much attention to the quality of football they produce. It is going to take a while but La Liga will surely redeem itself in the future, but till then, now is the chance for English clubs to assert their dominance in Europe until the Spanish Giants bounce back for redemption.