"Little physical work and lots and lots of tactical work" Pep Guardiola expressed when asked about pre-season matches. Pre-season is the only time a team has to train. During a season, with fixtures every 3 days, there are many recovery sessions and pre-match and post-match specific work. However, there is essentially little opportunity for more general concepts to be introduced. 
"When we have a game every three days for 10 months we don't even have time to train. Therefore, during preseason, it's important that we do very little physical work and lots and lots of tactical work" – Pep Guardiolapic.twitter.com/gCmJZufYBn

— Caño Football (@CanoFootball) July 18, 2021
Pre-seasons are not just to fill the tank, to get the energy levels up. Obviously, players need to get back into shape after their holidays. The objective, though, is to first and foremost alter the players' eyes and minds. Pre-seasons are used to lay the groundwork for a game model, instill confidence in the footballers, and work on patterns as well as adaptability in various settings. Tactical foundations first; everything else is built upon that. 
Also, these matches are particularly necessary for players who are yet to establish themselves and players attempting to climb up the depth charts. When you can go out and play in front of everyone and transfer everything you've acquired on the training pitch over to a pre-season match, that's when you earn the trust of your coaches and teammates.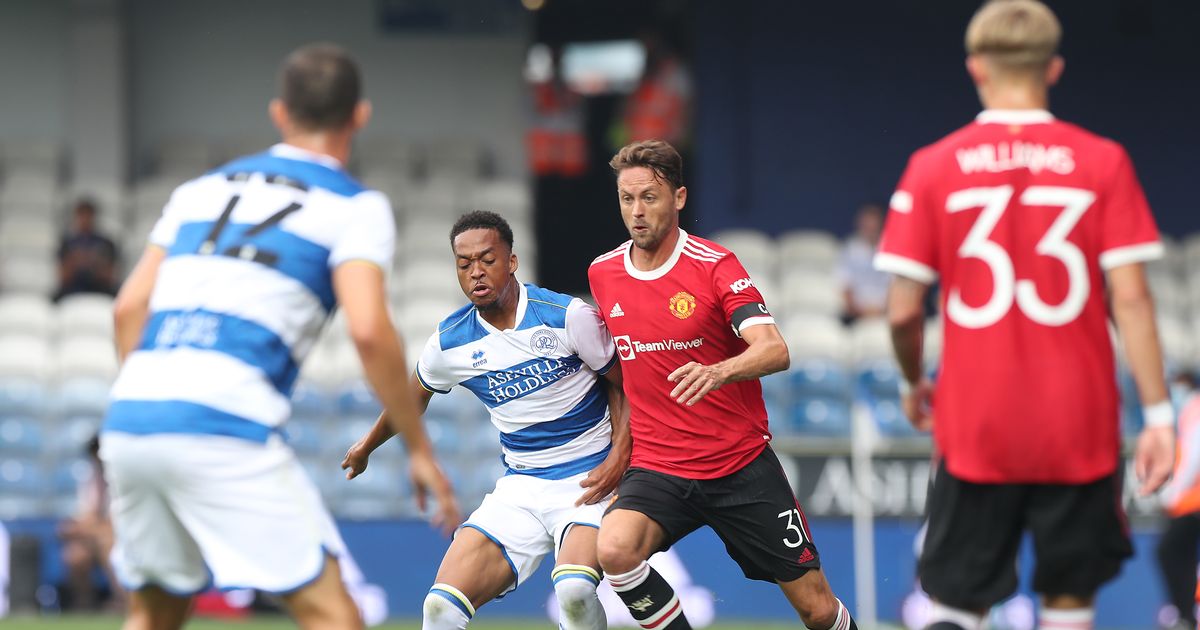 With a number of managers looking to test their tactics and players eager to establish themselves, a number of clubs have pre-season matches scheduled, with some of these fixtures to keep a watchful eye for.  
BARCELONA VS JUVENTUS- AUGUST 8th (JOAN GAMPER TROPHY)
Barcelona will lock horns with Juventus in the Joan Gamper Trophy, which will be played on Sunday, August 8 at Camp Nou.
🚨 BREAKING NEWS! Men and Women to face Juventus in Joan Gamper Trophy! 🏆

— FC Barcelona (@FCBarcelona) July 23, 2021
The match, which is contested in August, has seen Barcelona face some of the world's finest clubs. Arsenal, Boca Juniors, Bayern Munich, and Manchester City have all played in the previous editions.
This could mean that there could be a pre-season showdown between Lionel Messi and Cristiano Ronaldo, but given the former's contract situation and the latter's uncertain future with Juventus, this appears highly unlikely.
Barcelona will face Juventus on August 8 in a preseason game.

You know what that means 🐐🐐 pic.twitter.com/fjX9FCFmuQ

— ESPN FC (@ESPNFC) July 23, 2021
Although, the potential Messi-Ronaldo matchup will not be the only highlight of that day, as Barcelona Femeni will participate in the  Gamper for the first time. Supporters will be returning to Camp Nou for the first time since coronavirus restrictions were enforced, however, the club has announced that the stadium will only be at 20% capacity.
THE MIND SERIES (ARSENAL, CHELSEA, TOTTENHAM)- 1st August- 8th August
Chelsea, Arsenal, and Tottenham will face off in a first-of-its-kind series of pre-season friendlies in the first week of August, as part of the build-up to the 2021/22 campaign. The meeting between the three London clubs forms part of 'The Mind Series'. 
Arsenal, Chelsea and Tottenham will take part in The Mind Series pre-season tournament this summer.

Arsenal vs Chelsea – Sunday 1 August
Tottenham vs Arsenal – Sunday 8 August pic.twitter.com/wr4EQ2xN2z

— Chris Wheatley (@ChrisWheatley_) June 22, 2021
The earnings from the series will be divided between the mental health charity, Mind, and the charitable foundations of each of the participating clubs to support mental health programs. Mind offers advice to empower and guide anyone dealing with a mental health problem. Their core mission is to 'never give up until everyone experiencing a mental health problem receives support and dignity.'
All three clubs have also agreed to have their women's teams play before the men, which means that spectators will be able to see two matches with one ticket.
Mind Series fixtures:  
Arsenal v Chelsea: Sunday 1 August, Emirates Stadium
Chelsea v Tottenham Hotspur: Wednesday 4 August, Stamford Bridge
Tottenham Hotspur v Arsenal: Sunday 8 August, Tottenham Hotspur Stadium
BARCELONA VS MANCHESTER CITY (JOAN GAMPER TROPHY)
Pep Guardiola will be making a return to Camp Nou this summer. Manchester City and Barcelona agreed to play a match in the upcoming Joan Gamper Trophy. This could also mean a reunion of Sergio Aguero with Manchester City, weeks after leaving the club where he became a legend.
Barcelona will welcome Manchester City to Camp Nou for the 2021 Joan Gamper Trophy 🔵🔴🏆

Both male and female teams will play 🙌

The games will be dedicated to Juan Carlos Unzué, and all proceeds will go towards the fight against ALS.#LLL
🧡🇪🇸⚽️ pic.twitter.com/yGdFL14K3l

— La Liga Lowdown 🧡🇪🇸⚽️ (@LaLigaLowdown) June 10, 2021
Although the date of the match is yet to be determined, one possibility is to have the match between August 23 and August 27, when the Premier League would have already begun. 
Given the already-confirmed moves this summer, it will be Pep Guardiola's third time coaching against his old club as the Manchester City manager, and Sergio Aguero and Eric Garcia's first chance to play their former club.
SEVILLA VS PSG- 27th JULY
Ramon Sanchez Pizjuan stadium will host a major pre-season friendly match between Spanish side Sevilla and French heavyweights Paris St. Germain on Tuesday, July 27th.
Sevilla have won two friendly matches in preparation for the 2021-22 season, thrashing EFL Championship side Coventry 4-0 before overcoming Las Palmas 1-0.  
.@SevillaFC pre-season friendly confirmed in Portugal next week! https://t.co/wR8Z3sGXwz

— Paris Saint-Germain (@PSG_English) July 23, 2021
PSG, on the other hand, has won three of its four pre-season fixtures thus far, with the only blemish being a 2-2 stalemate with Chambly Oise. 
While PSG has made many new acquisitions and has a stronger squad than ever before, Mauricio Pochettino is expected to use the match to continue developing several of his youngsters. On the other hand, Sevilla are expected to choose a strong side. They have no injuries and have fielded a few of their finest players in their recent friendlies.
BAYERN MUNICH VS NAPOLI- 31ST JULY (AUDI CUP)
Bayern Munich and Napoli, in what would be their final preseason match, will face off in the Audi Football Summit or Audi Cup on Saturday, 31st July.
Julian Nagelsmann may be pleased. Bayern Munich drew 2-2 with Ajax in his second friendly as manager on Saturday at the Allianz Arena in the Audi Football Summit. The Bavarians, who were still missing several international players who played in EURO 2020, had a decent outing. 
Since Napoli failed to qualify for the Champions League after finishing fifth in the Serie A last season, this will be the closest the two clubs will come to face each other in the coming years.