With one Welsh Golden Generation nearing its end, it is time to make way for the youngsters showing great promise in the camp.
Wales had a promising young squad a few years ago but they still failed to get any substantial success on the international stage. Gareth Bale, Aaron Ramsey, Joe Allen and Ben Davies were part of the previous golden generation for Wales but they don't have any trophies to show for in the last decade.
They hit their peak in Euro 2016 where they reached the semi-finals of the tournament. Other than that, their performance has been below expectations and it is safe to say that they have failed to unleash their full potential.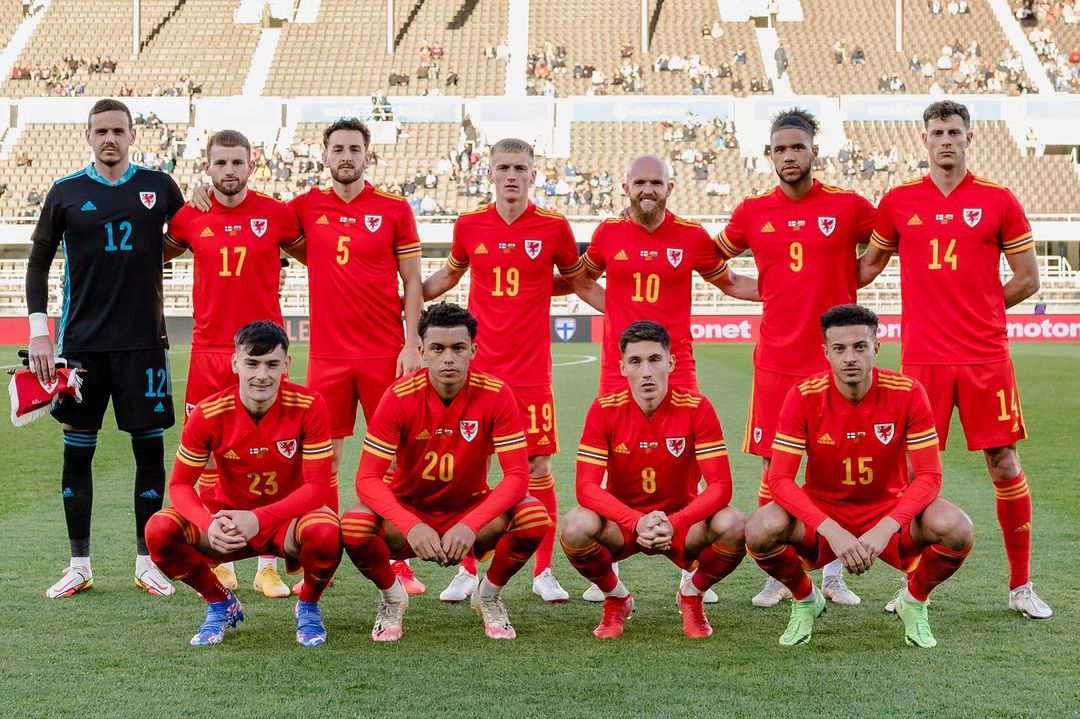 Welsh fans must be disappointed right now, but not for long. The budding youngsters in their pecking order are looking better than their predecessors and it seems like they will find the long-awaited glory of their nation. Here's everything you need to know about the upcoming Wales Golden Generation and why they have the potential to win a major trophy in the next few years.
YOUNG TALENTS ALL AROUND
Daniel James has become a household name in the last few years and his move to Manchester United helped him make a few headlines. The player is a major threat on the wings and his pace and ability with the ball has helped him rise through the ranks. He has recently moved to Leeds United and is going to improve by many folds under the experienced Marco Bielsa.
Daniel James has the potential to lead Wales to great things but since he is a famous player, most football fans out there already know that. Here are a few other players who are the future of Welsh football.
Harry Wilson is a product of Liverpool's youth academy and has recently made a move to Fulham. Liverpool have made a mistake letting their youth prodigy go since although he hasn't hit the mark yet, he is bound to hit his prime very soon. He had a fruitful loan season with Cardiff and scored 7 goals and gave 11 assists last season. The 24-year-old still has to improve upon his overall game but he is a future star in the making.
David Brooks is a highly versatile attacking midfielder who has been playing for Bournemouth for the last 3 seasons. The player is so flexible that he was played in a total of 6 different positions throughout last year. David Brooks has the potential to be in a Premier League side and is waiting for his big break. He is one of the best players in the Championship.
He hasn't made a lot of appearances for Wales for now but after the retirement of Bal and Aaron Ramsey, he is set to be a prominent name in the starting 11.
Tyler Roberts has been a budding striker in Leeds United and has shown a few glimpses of his prowess over the years. He isn't known for his scoring but he plays an excellent second striker and does well in the build-up to the goal. He alongside Kieffer Moore can build a great strike partnership together.
Other than the goal-scoring department, Wales also have Ethan Ampadu standing in the backline for years to come. The 20-year-old centre-back was in a bad form with Sheffield United last year but form isn't permanent after all.
The Chelsea academy graduate has a lot of potential and has even played regularly in the Euro 2020. He is the future of Welsh defence and he deserves to be.
WALES IN EURO 2020
A lot was expected from Wales in this summer's Euro 2020 but they failed to meet their fans' expectations. They reached the Round of 16 but got knocked out after a 4-0 loss against Denmark. They only won a single game out of the 3 group stage fixtures and were overall poor on the pitch.
There were high hopes for the youngsters to shine but we never saw that spark in their stride. Daniel James and co didn't fare well and again the experienced tried their best to push their team forward. The youngsters are great players in their own right but they didn't have the chemistry needed and didn't resonate with each other well on the ground.
Wales were unlucky that their manager, Ryan Giggs got suspended on grounds of sexual assault right before the Euros. Their assistant manager, Robert Page had to step in and fill his shoes which didn't work out in retrospect.
They need someone in charge who can forge team chemistry and help these players play well together alongside each other. A good head coach can take the Wales Golden generation and make them capable of charging for glory in the near future.
THE TIME TO SHINE
The upcoming Qatar World Cup is the final chance for the old golden generation of Wales to win a trophy for their nation. That would also mean that the upcoming golden generation can kick start their voyage with a major win that would greatly impact the future of Welsh football.
Winning the World Cup would be extremely tough but since Croatia, the underdogs of the 2018 World Cup, reached the finals beating massive opponents, even Wales have a fair shot.
Even a great run in the World Cup will give them the boost they need for the next Euros. We have seen many Golden Generation with great promise fail over the years and this one could also see the same fate, the fans will have to keep their fingers crossed and have faith in their dream project.