Darwin Nunez has had a sparkling start to his Liverpool career. With a hattrick in pre-season, followed by an exclamatory goal on his competitive debut, Nunez has taken to Liverpool's attack like duck to water. The Nunez-Haaland rivalry has already had a chapter written into the lore. While Haaland missed point-blank chances for Man City on his debut, Nunez played an instrumental part in Liverpool's victory.
Anyone who watched Nunez play would have seen this success coming. Darwin Nunez's playing style suits Liverpool to a tee. However, what many wouldn't know is his journey to become the maverick he is today. With that in mind, here's a look at ten facts about Darwin Nunez you don't know. After all, he is set to take the PL by storm this season!
Darwin Nunez might not have had the brightest of starts at Liverpool
But his Liverpool Away kit is as bright as it can get. Buy yours now
click here

Humble beginnings
Darwin Nunez's parents were settled in one of the poorest neighbourhoods of Uruguay, called Artigas. Nunez's parents could barely afford the rent, and had to fight to get food daily. Moreover, there was constant flooding of the Cuareim river which meant losing valuables and having to repair homes on a regular basis.
View this post on Instagram
No footballing background
Neither of Nunez's parents was vested in the game. His mother Silvia Ribeiro was a bottle hawker and seller. Meanwhile, his father Bibiano Nunez was a construction worker. The income was not steady and they had other relatives to take care of as well.
View this post on Instagram
Nunez has recounted how there were nights when he and his mother had to go to bed hungry after providing him food. It was she would go onto serve as the biggest inspiration for the footballer's future.
A lad of La Luz
Nunez joined the local footballing academy La Luz after a successful trial. He was still a very young boy at the time and needed guidance. Thankfully, Nunez was taken under the wing of a coach there who taught him the basics of the game and how to play it. The player credits him greatly for having the biggest impact on his early career. He celebrates scoring goals by dedicating it to his former coach who has passed away and remembering the care he provided.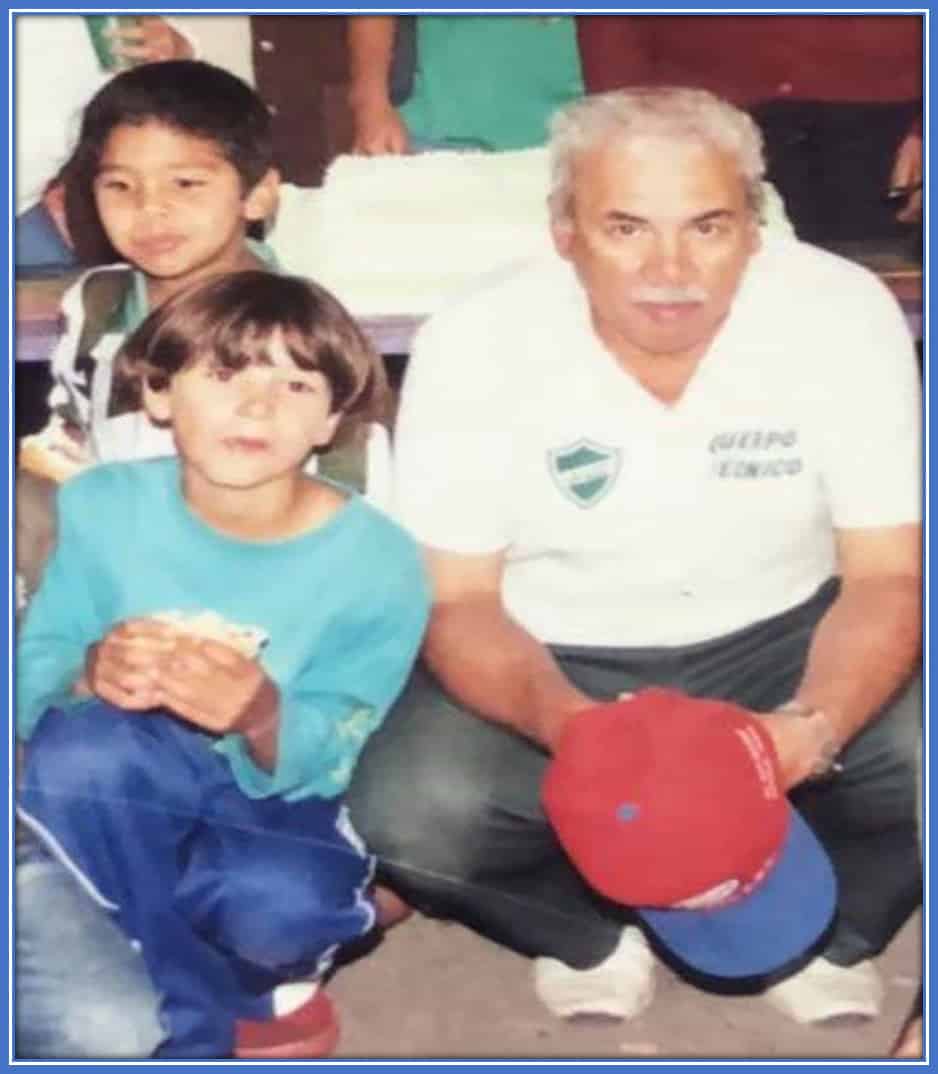 The collapsed move
Darwin Nunez was signed by Penarol at just 14 years old after a scout was left heavily impressed. The departure was very emotional for his parents as moving to the capital city was no small task. Moreover, Nunez was not used to city life at all given his background. Having only been there for a few days, Nunez began feeling homesick.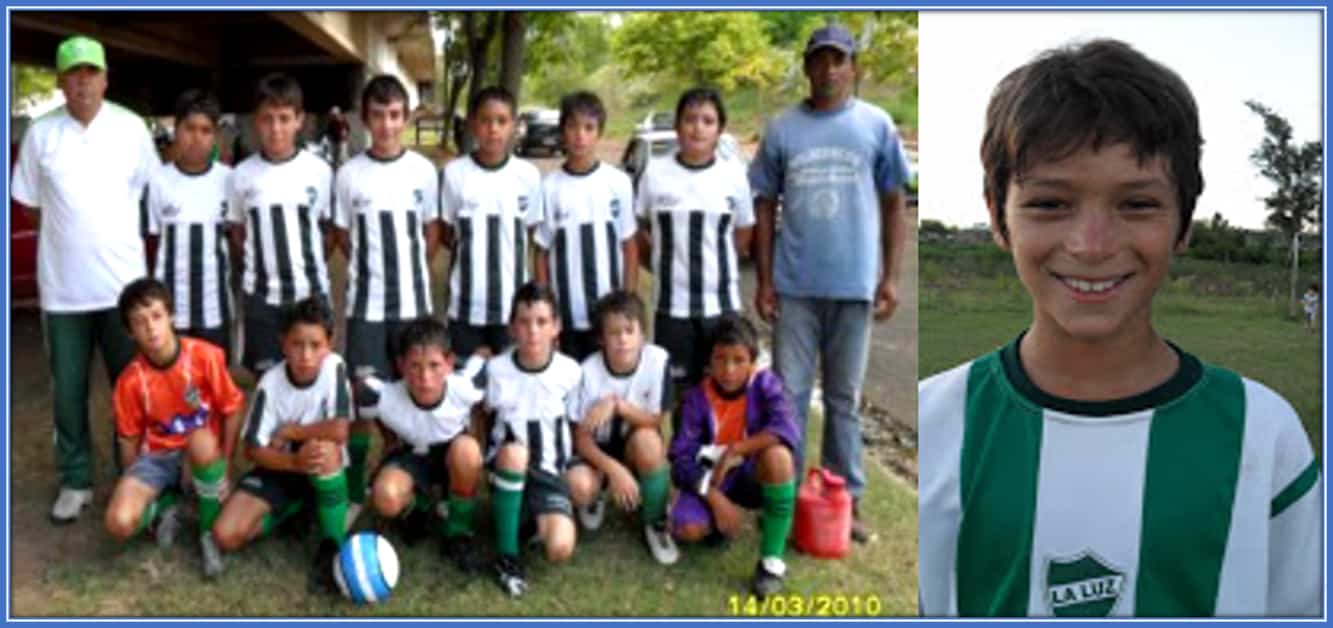 He yearned to return back to his family soon. Penarol, to their credit, allowed the youngster to leave for San Miguel de Artigas where he was playing earlier. The agreement was that he would return after a year and be ready to go.
Family sacrifices
Having already waited a year more in order to better prepare, observers felt he was ready to go. Within two years, he was ready to play when one of the biggest setbacks of his career occurred. Nunez injured his cruciate ligament and had to undergo surgery. This is when his elder brother Junior, had to stop playing for Penarol in order to provide for the family. Nunez emphasizes that without his sacrifice, he would not have been able to carry on.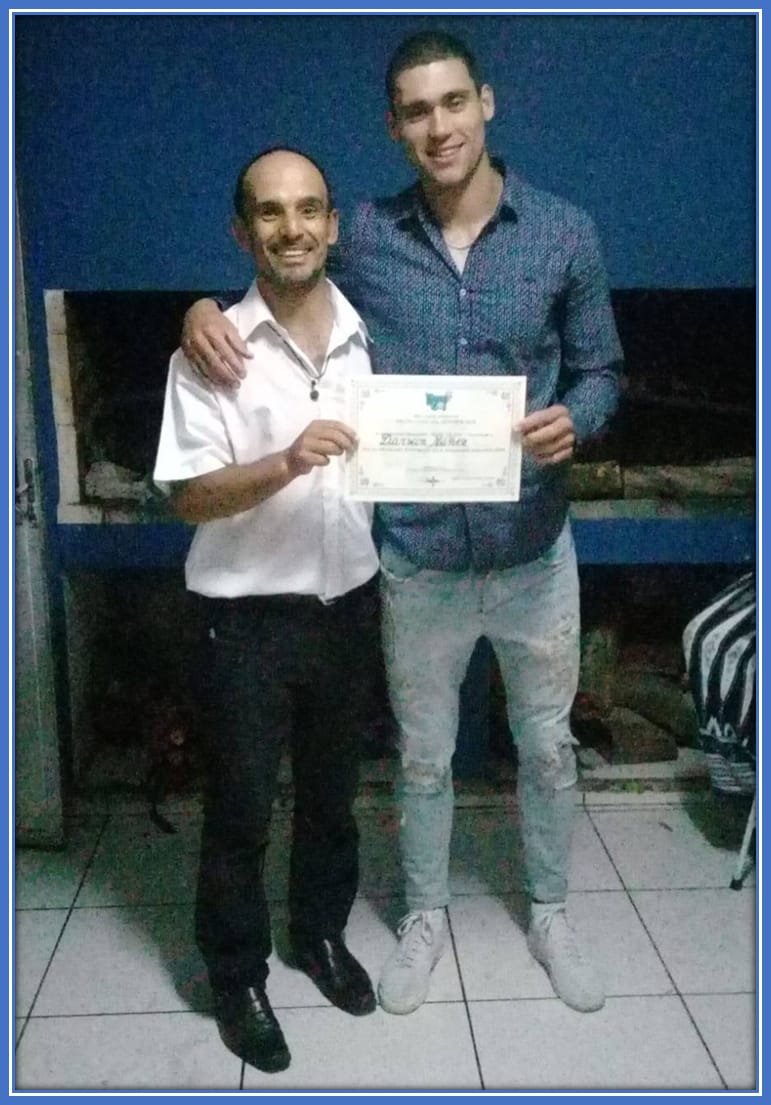 Fitness freak
Nunez is of course a professional at the highest level. However, he is also a true family fan who loves spending time at home. Nunez has a full gym setup at his home and he also gets children involved in the exercises. There is no doubt that Nunez has not forgotten his roots and how fortunate he is to play football.
Big fan of the sea
All footballers have a favourite way to spend their off time and Nunez is no different. He loves going down to the beachside and having a splash about in the water. Moreover, Nunez is also a big fan of jet skiing and water adventure sports. He can often be spotted on vacation, having a gala time with his family and making the best use of his break.
Darwin Jr reporting
Yes, Darwin Nunez's son shares the same name as his father. The player is in a relationship with Lorena Manas and pair welcomed their first child in January of this year. If he gets his father's genes of playing the game, the future is sorted for a good number of years to come.
View this post on Instagram
Fashionista
Over the years, there have been several examples of players being extremely in love with their hair. Darwin Nunez is no different. He has often been spotted posting haircuts, changing hairstyles from time to time and always going for new looks. No doubt that he is aware of his good looks and how best to carry them. However, Nunez has not let the hair get in the way of his superb playing.
Introverted assassin
Modern-day footballers are often known to be confrontational and fiery. However, Darwin Nunez, shy and quiet, has not inherited any of these qualities. Having from a poor background where they had to struggle every day, Nunez is grateful for the opportunities now. He will not become someone who becomes too cocky for his own good. That is probably for the best, keeping in mind the future that can materialize.