Football is a worldwide game. It is for everyone to enjoy and take part in. Players come from all over the world to partake in this beautiful game. Right from the grassroots level to the most elite of leagues, football is everywhere.
Given its global appeal, there are bound to be players who have some very unique names. These players hail from all around the globe, and their names are surely the most memorable one has heard. FootTheBall lists 10 names that are sure to pique your interest.
Danger Fourpence 
The Zimbabwe international had equally amazing names in the national team. Fourpence was born in 1975 and retired in 2012. He played for CAPS United and Kiglon Bird in his home nation, before turning out for Dynamos FC in South Africa. He has a Twitter account, that is as unique as his name.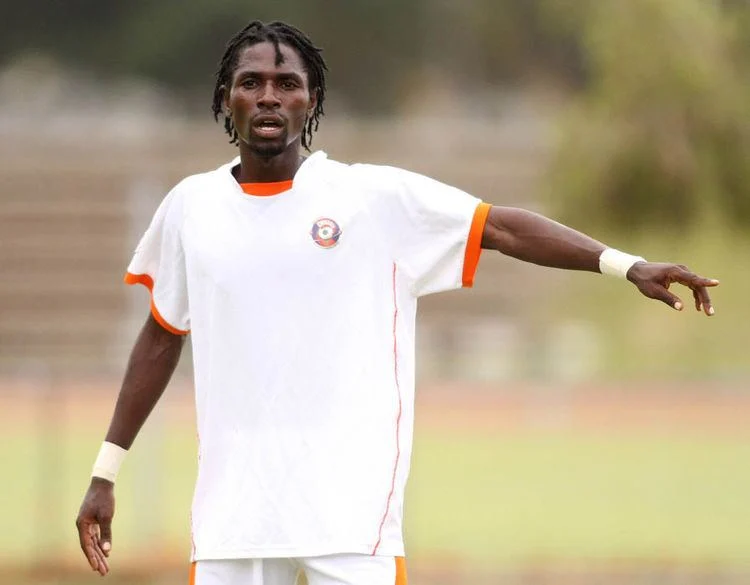 Bongo Christ
The Lord and Saviour himself, Bongo Christ has had European experience. He featured for SV Wilhelmshaven, FC Aarau, and several other Swiss clubs. Christ has also appeared for the Republic of Congo national team, scoring in a World Cup qualifier in 2001. He retired in 2008 after turning out for Angolan club Sporting Cabinda.
Mahatma Gandhi Pires
Yes, he is definitely from Brazil. Gandhi Pires is one of the few active players on this list, currently playing for Ipora. He started his career with Atletico Goianiense, and has been loaned out thrice. Gandhi Pires' parents were really dedicated to the Indian freedom cause, though the attacking midfielder does his talking on the pitch.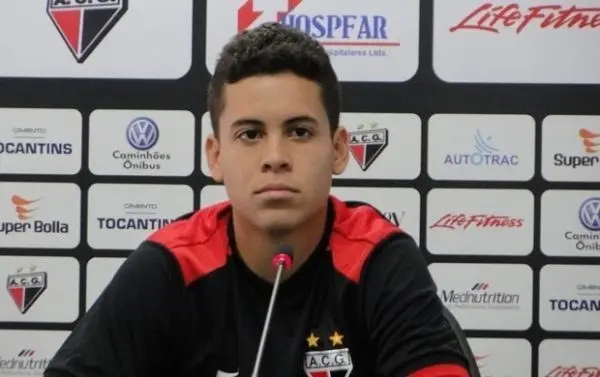 Daniel Killer
A killer running loose at the FIFA World Cup? You better believe it. Daniel Killer was part of the 1978 FIFA World Cup winning squad with Argentina. The burly defender had a successful career with Rosario Central, Racing Club, and Newell's Old Boys. Killer won the Argentine top flight twice with Rosario, in 1971 and 1973. There was no harm done to any lives in his professional career.
#DiaDelAnimal. Daniel "The Horse" Killer. pic.twitter.com/RWJ2T3IFRi

— Viejo Casale (@viejocasale) April 29, 2021
Danny Drinkwater
A Premier League winner with Leicester City, it is safe to say Drinkwater's career has dried up a bit. The midfielder sealed a big move to Chelsea after capturing the title, but failed to settle into the first-team. Drinkwater spent time with Burnley, Aston Villa, and Reading. Moreover, he has appeared three times for the England national team too. Having left Chelsea in 2022, he is currently a free agent.
Danny Drinkwater, drinking water. pic.twitter.com/YkpIY5NWz7

— Football Tweet ⚽ (@Football__Tweet) March 29, 2016
Creedence Clearwater Couto
From Drinkwater to Clearwater and from England to Brazil. Creedence Couto played as a striker for a variety of Brazilian clubs. If his name sounds familiar to American fans, its because his parents were huge fans of the rock band Creedence Clearwater Revival. Thankfully, the Brazilian fans took to calling him Paulista. Creedence Couto retired in 2012.
@FootballManager Creedence Clearwater Couto. pic.twitter.com/A7JQ1kLY9n

— Antonio Portillo (アントニオ) 🦁 (@APortillo21) May 15, 2015
Anthony Oatway
At first glance, the name does not immediately sound as unique. It is only when you get to know his full name that things take a turn. Anthony Philip David Terry Frank Donald Stanley Gerry Gordon Stephen James Oatway. Yes, that is his legal name, but wait, there's more.
Anthony Philip David Terry Frank Donald Stanley Gerry Gordon Stephen James Oatway is named after #QPR's 1973 squad. pic.twitter.com/gF3pVpEAlV

— bet365 (@bet365) November 20, 2014
Anthony Oatway goes by Charlie to most people, which makes all of this even more confusing. Oatway had a fairly successful career, turning out for Cardiff City, Brentford, among others, before going onto make 200+ appearances for Brighton.
Mosquito
The third Brazilian on the list, its appropriate that Mosquito is an attacker. He buzzes around defenders while attempting to score goals. His real name is actually Thiago Rodrigues da Silva. Among the many clubs, Mosquito has played for Atletico Paranaense, Vasco da Gama, and Boavista where he remains.
icons gustavo mosquito • corinthians pic.twitter.com/s5TeOuz7HA

— × (@fwtedit) January 24, 2021
Argel Fucks
The name no longer exists, but imagine how much fun it was. Fucks was an Argentine centre-back who played for a number of clubs, including Santos, Palmeiras, and Benfica.
Argel Fucks é o novo técnico do #GoiásEC! https://t.co/zUayDrQfgw pic.twitter.com/wAfubw1PXC

— Goiás Esporte Clube (@goiasoficial) July 19, 2017
However, it has been Fucks' managerial career that has seen him lead more than 20 clubs so far. He is currently the boss of Alverca in the Portuguese third division. In 2020, Argel legally changed his surname to "Fuchs," stating that it was made "Fucks" by mistake during registering after his birth.
Danny Shittu
A name familiar with some English fans. Shittu was a reliable centre-back who turned out for Watford, QPR and Millwall, among others.
QPR appreciate Danny Shittu…. pic.twitter.com/v3Een1ykpl

— Football Chants (@FootyFansChants) February 26, 2015
The Nigerian was part of QPR's promotion winning side of 2010-11, eventually racking up 190 appearances for them. Internationally, Shittu played for Nigeria as they finished third at the 2010 African Cup of Nations. He retired in 2015, having conclusively proved his surname wrong.