The League Cup has been one of the most memorably entertaining competitions in football and has delivered some iconic moments and fixtures over the years. The League Cup Final is this Sunday with Tottenham Hotspur taking on Manchester City for their first trophy in nearly 15 years
The Wembley showpiece will have 8000 fans in attendance after teams playing without any fans through out the season. Those 8000 people will no doubt be hoping for some exciting times, like these iconic League Cup moments –
ARSENAL 1-2 CHELSEA (2007)

In this iconic clash against the two London rivals, Chelsea scraped out a victory thanks to a brace from club legend Didier Drogba. This heated competition between Chelsea and Arsenal saw referee Howard Webb show 10 cards, three of which were coloured red.
In a final? @DidierDrogba? No surprise! 😍

Re-watch every minute of the 2007 League Cup final win v Arsenal in the Chelsea app from 3pm (UK) today!

— Chelsea FC (@ChelseaFC) April 15, 2020
With Abou Diaby sending John Terry to the hospital with a jab on the head to John Obi Mikel and Cesc Fabregas both getting red cards in the last minute of the game, this fixture was action packed with pure entertainment.
TOTTENHAM HOTSPUR 1-0 LEICESTER CITY (1999)

What is better than scoring a 90th minute winner in a cup final to win the game? That is exactly what Allan Neilsenn did against Leicester in this epic showdown in the 1999 League Cup Final.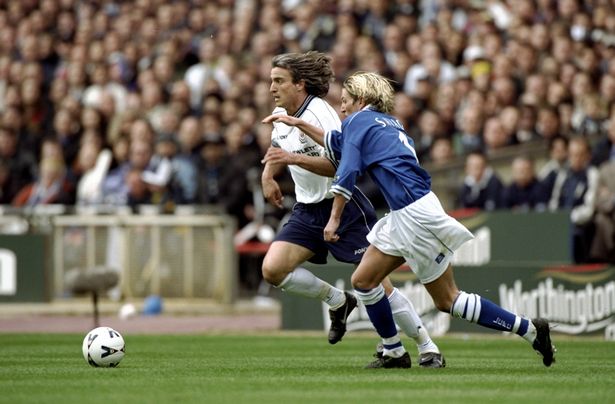 Neilsenn scored the only goal in his team's win over Leicester after a hard fought battle on the pitch. It was the second of the three added minutes in the final when Neilsenn's low drive found the corner of the net, helping Spurs to a rare trophy.
Arsenal 1-2 Birmingham City (2011)
Arsenal are no strangers to be on the receiving end of shockers, and the 2011 League Cup Final is a good example of that fact.
"This was the easiest goal ever." – Obafemi Martins after a late winner as Birmingham beat Arsenal in the 2011 League Cup final pic.twitter.com/vMuf44gJP2 #Obagoal

— Chukwuemeka (@ChuxEkere) March 1, 2021
Obafemi Martins and Nikola Zigic's goals cancelled out Robin Van Persie's world class volley to win the game for the Team. Ben Forster had the game of his life in the Birmingham goal while Sczesny's horror mistake practically gifted Birmingham their second goal which turned out to be the winner.
CHELSEA 3-2 LIVERPOOL (2005)
No manager has won more League Cups than three Jose Mourinho has, first of which came in 2005 in his debut season in English football. His side got off to a terrible start, falling behind within a minute, but a Steven Gerrard own goal sent the game into extra time.
On this day in 2005, @didierdrogba scored his first cup final goal for Chelsea in a 3-2 win over Liverpool! 🙌🔥 pic.twitter.com/bQcW8tlV4k

— Chelsea FC (@ChelseaFC) February 27, 2017
Didier Drogba and Mateja Kezman put the Blues two goals to the good, but liverpool scored one back, Chelsea winning the game 3-2 which happened to be Mourinho's first trophy in England. He then walked towards the stands which accommodated the Liverpool fans and put his finger to his lips, shushing them in true Mourinho fashion.
SWANSEA 5-0 BRADFORD (2013)
The 2013 League Cup final made history in many ways. It saw Bradford become the first fourth-tier team since Rochdale in 1962 to reach the final, Wins at Notts County, Watford and Wigan Athletic, along with a victory against Burton Albion at home, led to a home tie with Arsenal.
ON THIS DAY: 2013 – Swansea City lifted the @CapitalOne_Cup following victory over @officialbantams at Wembley. pic.twitter.com/g8RzltJutE

— Swansea City AFC (@SwansOfficial) February 24, 2015
The Bantams had defied the odds to reach the final, beating not one, but three Premier League teams on their road to their Wembley showdown with the Swans, before getting humbled 5-0 by them. Swansea made history themself by becoming the first Non-English side to win the League Cup.
LUTON 3-2 ARSENAL (1988)
Arsenal got stunned by Lutton town in 1988 Cup Final. Luton Town claimed their first major trophy by shocking favourites Arsenal in the 1988 Final, t wasn't quite as big of a gap to their opponents but Arsenal's all-star side were clear favourites. The Hatters took the lead early before the Gunners turned the game around in the space of three minutes with a quickfire double, turning the game on its head with goals in the 71st and 74th minutes.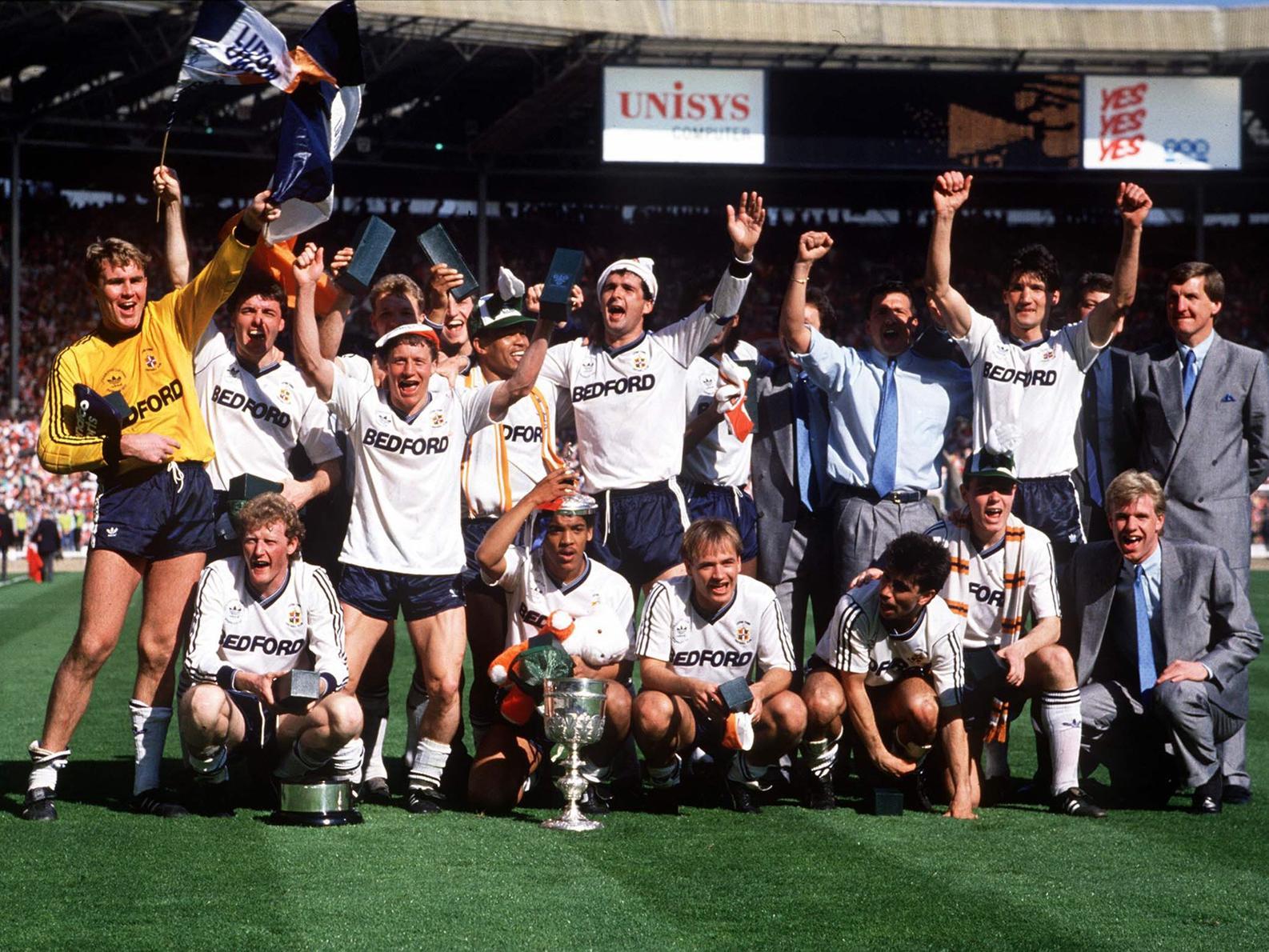 The trophy looked to be Arsenal's again, when Nigel Winterburn had the chance to give his side a two-goal cushion but he had his penalty saved by Andy Dibble which then lead to  Danny Wilson of Lutton Town equalising and Stein having the final say in the last minute.
MANCHESTER CITY 0(4)-0(3) CHELSEA (2019)
One of the most hysterical moments in recent football history happened during the 2019 Carabao Cup final between Manchester City and Chelsea when Spanish goalkeeper Kepa Arrizabalaga refused to come off the pitch after seemingly having taken a knock. Little did he know the change was a tactical one rather than a precautionary one.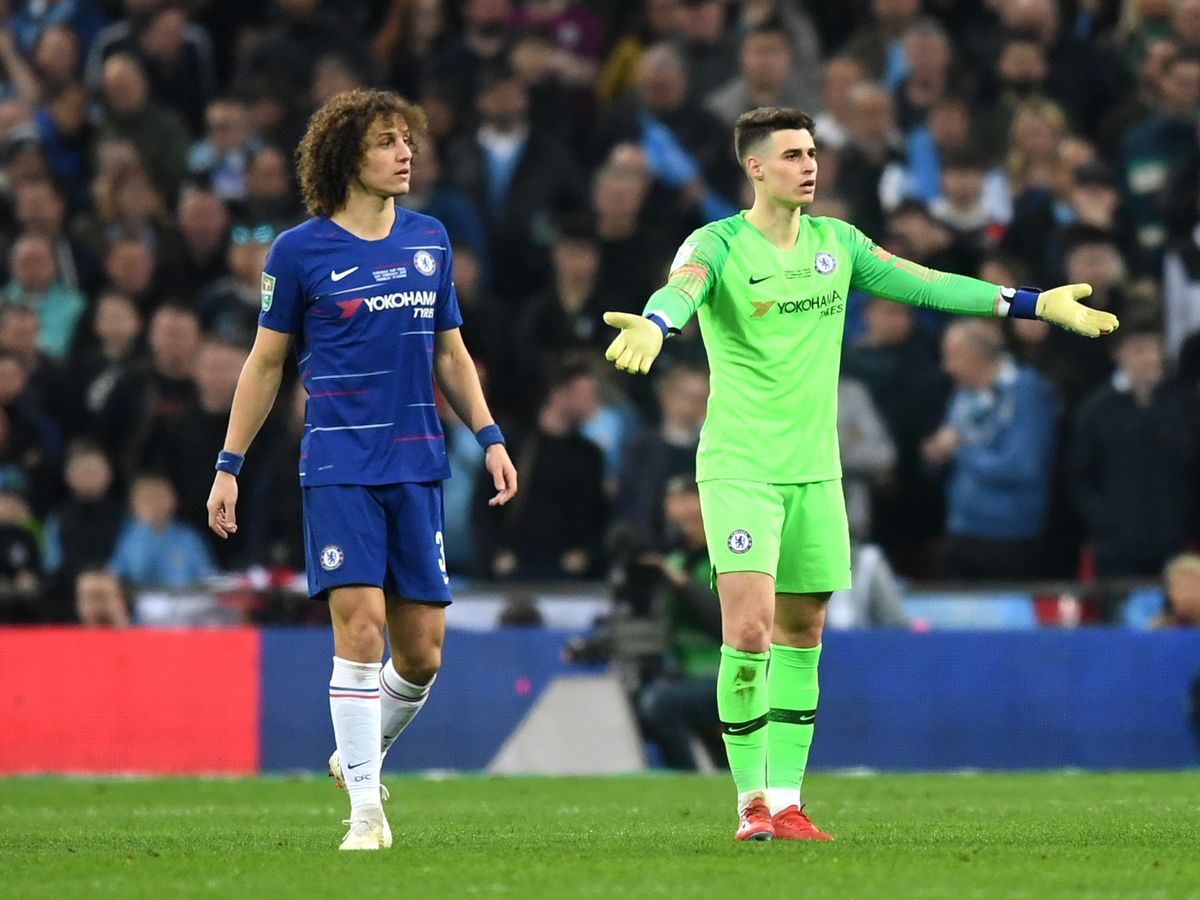 After a few minutes of confusion and Sarri shouting at his number one, Kepa got his way and stayed on the pitch leading to Sarri strorming down the tunnel in after losing the war of words against his very own player. Chelsea lost the game 4-3 on penalties, with Kepa saving 1 penalty in the shoot out.
MANCHESTER CITY 3-1 SUNDERLAND (2014)
This was probably one of the most action packed and entertaining Cup Finals. The Sunderland team shocked Manchester city early in the game by scoring first. It only took a moment of brilliance from Yaya Toure to break the deadlock for Manchester City.
Yaya Toure stunned Sunderland with this superb strike in the 2014 #EFLCup final. 💥 pic.twitter.com/5vglSNtJEW

— betway (@betway) March 1, 2020
Toure whipped the ball from outside the box into the top corner which further inspired goals from Samir Nasri and Jesus Navas winning City the cup.
LIVERPOOL (1981-84)
One of Liverpool's greatest teams which not only won the league 4 times but also won the European Cup and the English Championship. The Reds went on to win 4 cup finals against the likes of West ham United, Tottenham Hotspurs, Manchester United and Merseyside rivals Everton.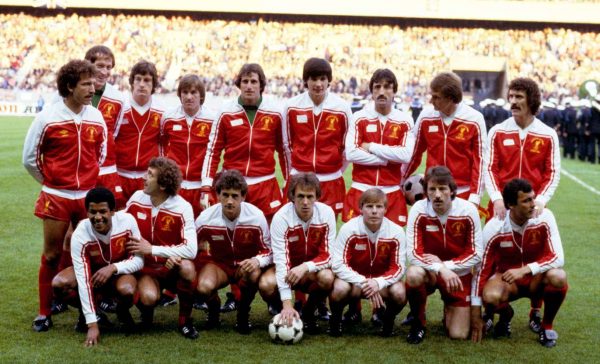 MANCHESTER UNITED 3-2 SOUTHAMPTION (2017)
One of the most enthralling recent cup encounters which saw Zlatan Ibrahimovic and Lingard striking early on to give them the lead which was then cancelled out by Gabbiadini's brace.
#CarabaoCup: Rewind ⏪

A look back at the 2017 EFL Cup Final. Still fresh in the memory, @ManUtd fans? 🏆 pic.twitter.com/2lUF6I2PQu

— Carabao Cup (@Carabao_Cup) June 15, 2017
A late Ibrahimovic header eventually sealed the game for United, the second of three trophies that they won that season sandwiched between a Community Shield win and a Europa League triumpj