Jesse Lingard looks like a man possessed since his loan move in January to West Ham. The England international has scored NINE goals from 10 games since his arrival in East London. Lingard's form earned him a return to the England side for the World Cup qualifiers last month and looks set to feature in the squad for the Euro Championship this summer.
This all came after a tough spell at Old Trafford where Lingard was restricted to the bench and looked a shadow of himself. Lingard has now revealed how concern for his mother, who has been battling depression, led to problems with his mental health at United.
⚽️ 9️⃣
🅰 3️⃣

No player has scored more Premier League goals than @JesseLingard since he made his debut for the Club 🔥 pic.twitter.com/bF76hblti9

— West Ham United (@WestHam) April 18, 2021
THROUGH THE STORM

"I could have easily quit in lockdown. I could have been like 'Nah, I don't want to do it, I quit, I give up". But the fight in me always brings me back to life," he said in an interview. "I was going into games happy sitting on the bench and that's not me". I was telling my brother the other day: 'Remember when I was happy sitting on the bench and all this?' I didn't want to play because my mind wasn't there, I wasn't focused at all. I was thinking about other things and obviously bottling it all up, trying to play football, you can't do that.
"I could have easily quit in lockdown"

Jesse Lingard talks openly about his mental health issues https://t.co/Iiits323Sv

— PA Dugout (@PAdugout) April 22, 2021
Lingard's mother has been a long-term battler of depression and even underwent treatment in London last year. During this time the Manchester United star was looking after his younger brother and sister. The additional responsibility proved to be quite a struggle reveals Lingard.
Lingard revealed how there were days when I used to have a game at 8pm and we'd go to the hotel in the afternoon, I'd sleep from two until four, shut my curtains in the dark, and then wake up in the dark and you don't get any sunlight. "So I was advised by the doctors, as soon as you get up in the morning, jump out of bed, open the curtains and even the little things can really change your attitude."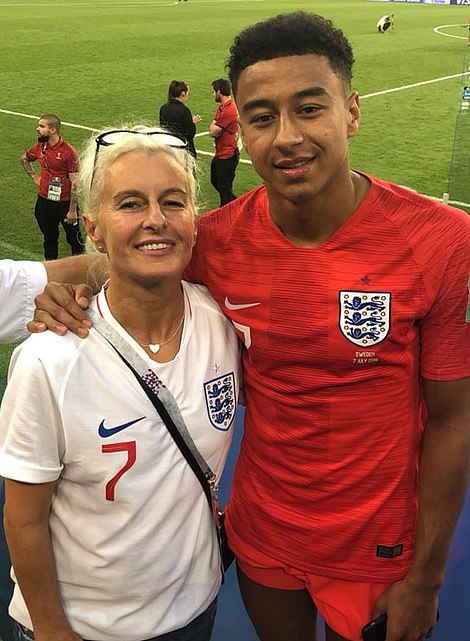 In recent years sport has become increasingly aware of the challenges associated with Mental Disorders and, to a greater extent, mental health issues with many athletes speaking out on the issue. The pandemic has caused many athletes to live in bio bubbles which have proved to be challenging as in some cases it even curtails the presence of the family member.
"I feel like lockdown has kind of transitioned me in a way. I watched my old games back and watched the World Cup games back and I thought: 'Yeah, that's the real Jesse Lingard. My brother who lives with me, he could see that and he's got a video of me literally laying on the couch and I'm just staring for three minutes into thin air and he's just thinking: 'What is he going through? He's got the weight of the world on his shoulders.' And even he didn't know what I was going through at the time."
A pleasure to hang out with @WeArePresenting back in January to chat about mental health and my journey. It's something that affects us all. People need to speak out and keep the conversation going. Check out full episode https://t.co/Wjg6oiztL9 pic.twitter.com/TUqDpijSEB

— Jesse Lingard (@JesseLingard) April 22, 2021
After increasing struggles where Lingard struggled to feel like the same person he opened up to United and told them what he was going through, what his mum was going through. The club assured him that they were there to understand and take care of him.
The meteoric fall of Jesse was puzzling from the outside with many fans questioning the manager's ability to get the best out of the player. The boy from Warrington joined the Manchester United academy at the age of seven and progressed through the age groups. He was part of the Manchester United team that won the FA Youth Cup in 2011.
BOUNCING BACK

Lingard has thrived under the former United manager David Moyes at West Ham as they attempt to secure a top-four finish, but his future remains unclear with the loan due to expire at the end of the season. Whatever happens, he feels ready again to give his all after such a difficult 12 months.
"I feel like with my mum and me I've learnt that when you open up you feel like a butterfly – you're in a cocoon and then you can spread your wings, you can fly. It's an amazing feeling and now I've got all that behind me and I can concentrate on football and my family.