Pep Guardiola is back in the spotlight once again. The Catalan boss has made it into the Champions League final after a decade. On Saturday, his Manchester City team will face Chelsea for club football's ultimate prize. Guardiola has already been at the Etihad for five years and recently stated that he has no intention of leaving anytime soon, despite the result of the final. The spell in England is already the longest of his managerial career, but why is that?
Pep Guardiola just confirmed on press conference: "I'm staying at Manchester City, I'm sure – whatever happens tomorrow. Winning or losing the final won't change my future". 🔵 #MCFC https://t.co/1xb5pJX8uI

— Fabrizio Romano (@FabrizioRomano) May 28, 2021
He has managed two of Europe's behemoths before in Barcelona and Bayern Munich. With the Blaugrana, he won every trophy on offer including a record six in one year. The Bavarians brought a new challenge for him, but he aced that incredibly well even if their performances in Europe were not up to the mark. However, there are a few key reasons why Guardiola has reinstated his desire to stay with the Cityzens time and again.
TOUGHEST LEAGUE TO WIN
Let's face it, the Premier League is the hardest league to call. Not because of the variety of its champions (five clubs have won in the last 10 years), but because of who among them can possibly get to it. Leicester City's improbable 5000/1 odds win of the title in 2015-16 is quite possibly the greatest feat in English football. Liverpool won their first league crown in 30 years last season with a whopping 18 point gap over City.
Premier League 2019/20: ✅ pic.twitter.com/O37sJ7Pk8H

— Premier League (@premierleague) July 26, 2020
To put that into context, Guardiola won the La Liga, Copa del Rey, Spanish Super Cup, Champions League, UEFA Super Cup, and the Club World Cup in his debut season of 2008-09. A record that made him the youngest manager to do so, which still stands. With Bayern, he won the Bundesliga, DFB-Pokal, UEFA Super Cup, and the Club World Cup in 2013-14. The man is a serial winner in his debut season at a club. Or so we thought.
🔙 | On this day in 2009, Pep Guardiola's Barcelona won the Club World Cup and became the FIRST team ever to win SIX trophies in a calendar year. pic.twitter.com/X8sfiTpRYx

— BarçaTimes (@BarcaTimes) December 19, 2019
Joining Manchester City in 2016, he won exactly…zero trophies in his first season. It was the first time this happened ever. Guardiola himself stated that he realised "how difficult it is" in England. That kind of a barren season fueled the ultra-competitive manager into making things right the following season. City ended 2017-18 atop the league with 100 points (first time ever in the Premier League) and also won the League Cup.
Manchester City are feeling 💯.

It's another @premierleague record for Pep Guardiola's side as they rack up 100 points! pic.twitter.com/o2koenqpEH

— Sky Sports Premier League (@SkySportsPL) May 13, 2018
Since the early years, it has been an absolute grind for Guardiola and City to win. The Premier League environment is such that you cannot take your opponents lightly. Liverpool are a serious threat, Chelsea and Manchester United have been in the past and will return sooner rather than later. All of this is in sharp contrast to his previous experiences. In Spain, it had mostly been a one-and-a-half horserace between Barcelona and Real Madrid, with the latter just managing one La Liga win, that came in his last season.
Germany is even worse. Bayern have absolutely no worthy competitors in the league, due to the fact that they are the undisputed biggest club of the land. Their financial ability to buy and pries away top players from within the country and abroad has seen them build up a juggernaut of a machine. This is evidenced by the fact that they wrapped up 2020-21 by winning their NINTH consecutive Bundesliga crown. 
Meanwhile, 2020-21 was described by Guardiola as the "hardest" he had ever won, given the fact it was a rebound year after losing the last term and dealing with the continued effects of the coronavirus pandemic.
FINANCIAL MIGHT
Guardiola has been an avid spender with City. Backed by Qatari ownership, Guardiola has €443.3 million in the past four seasons alone. That kind of financial backing he has not found before in his past clubs. Hence, the boss knows that to keep an ultra-competitive team year after year, he will get the players he needs.
10 years ago today, Barcelona signed Zlatan Ibrahimovic. pic.twitter.com/EEmljjL6Jk

— ESPN FC (@ESPNFC) July 27, 2019
Barcelona were never the heaviest of spenders in the market during Guardiola's period of dominance. He mostly used the stalwarts of a settled core that included Carlos Puyol, Xavi, Andres Iniesta and Lionel Messi. The splashiest signing was Zlatan Ibrahimovic in 2009 for Samuel Eto'o and €46 million which has gone down in infamy. Other high profile moves were only made in his last season, with Alexis Sanchez (€26 million+bonuses) and Cesc Fabregas'(€29 million+bonuses) arrivals.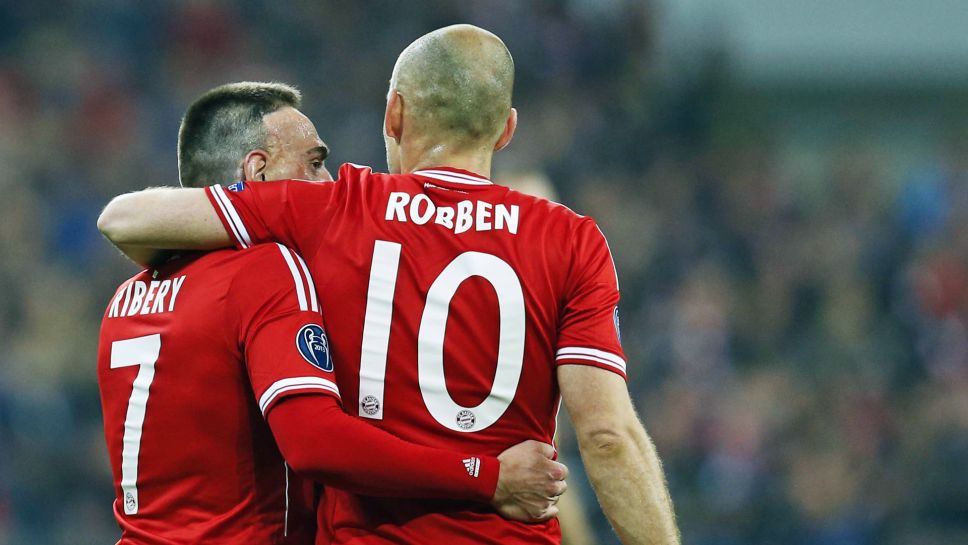 At Bayern, he had superstars at the ready in the shape of Toni Kroos, Arjen Robben, Franck Ribery, Philip Lahm, Thomas Muller, and Bastian Schweinsteiger. In fact, they were the dominant side in the league all throughout his time regularly winning the league weeks in advance. The arrival of Robert Lewandowski in his second season at the club was also on a free transfer.
However, things have been very different at City. The current first-team squad has only FIVE players who were there before Guardiola joined. Under the Catalan, numerous high-profile signings have been made, all of whom are regulars now and have propelled City to the Premier League title time and again. The names he has transferred in are immense, with Ederson, John Stones, Kyle Walker, Rodri, Ilkay Gundogan, Bernardo Silva, Gabriel Jesus and of course, Ruben Dias being the backbone of their most recent triumph. 
In fact, even during the interview of him stating that he is not leaving, Guardiola also mentioned how he has already started planning with the board on how to best go about the upcoming transfer window, which can only mean one thing- more signings are a surety. Furthermore, wantaway Spurs talisman Harry Kane and Aston Villa captain Jack Grealish are among the favourites to join the current champions. 
TALENTS GALORE
Under Guardiola's stewardship, a lot of extremely talented players have come and gone. Leroy Sane, Kevin De Bruyne, Raheem Sterling, David Silva have all played over the years. However, one player that is causing the most buzz for the manager and across the continent, is one of the main reasons why Guardiola will not be going anywhere.
"He is a special person for all of us. He is so nice. He helped me a lot. We cannot replace him. We cannot." 😢

An emotional Pep Guardiola is reduced to tears when asked about Sergio Aguero, who will leave Manchester City this summer.https://t.co/COVNqfr9Dr #MCFC pic.twitter.com/PthCDZVBhI

— Sky Sports Premier League (@SkySportsPL) May 23, 2021
Phil Foden, the academy graduate who has been with the club since 2008 and in the first team since 2018. Guardiola recently proclaimed that he had "never seen a player with his potential," at 17-years-old when he started three years back. This season has been a truly breakout campaign for the generational talent, having made 48 appearances across all competitions which have led to 15 goals and nine assists. Guardiola has been left in total awe of the youngster who is odds on to make England's Euro squad as well and is only going to get better as seasons go by.
"I didn't meet Messi at 17 years of age like I did Phil Foden." 👶

"At that age, I've never seen a player with his potential." ✨

Pep Guardiola explains to @rioferdy5 just how important the Man City starlet has been this campaign 🤩#RioMeets #UCLfinal pic.twitter.com/7AdPrwRHQ5

— Football on BT Sport (@btsportfootball) May 27, 2021
Adding to Foden are the mercurial talents of Kevin De Bruyne, an array of superlative wingers and the departing Sergio Aguero. The fact that all of these are mostly from this season just demonstrates the fact why he is so excited about the future. If City do make a few major signings, all the merrier. 
Three Premier League titles in four years.

Pep Guardiola is dominating English football 👑 pic.twitter.com/Vstun1bukJ

— ESPN FC (@ESPNFC) May 23, 2021
Thus, we can see how it is a combination of interconnected factors that has led to him having his longest managerial spell in charge of a club. Maybe when he joined the Cityzens in 2016, he had not planned to stay this long, but the enticement has been too good to turn down. With the prospect of another Champions League to be won, the bond between club and manager is not breaking anytime soon.