How often do you get a chance to personally request Arsenal boss Arsene Wenger to sign a player?
Well the answer would be once in a million.
Hayoolooo hahaha RT @Gooners_Report Only Mahrez, only Mahrez, oke? Please!

Dan Wenger hanya tersenyum saja. :)) pic.twitter.com/PmdXPrkng0

— Zaldy Purwa (@zaldypurwa) July 30, 2016
The video above shows a die hard Arsenal fan chasing down Wenger, when he spotted the Gunners boss cycling down the beach.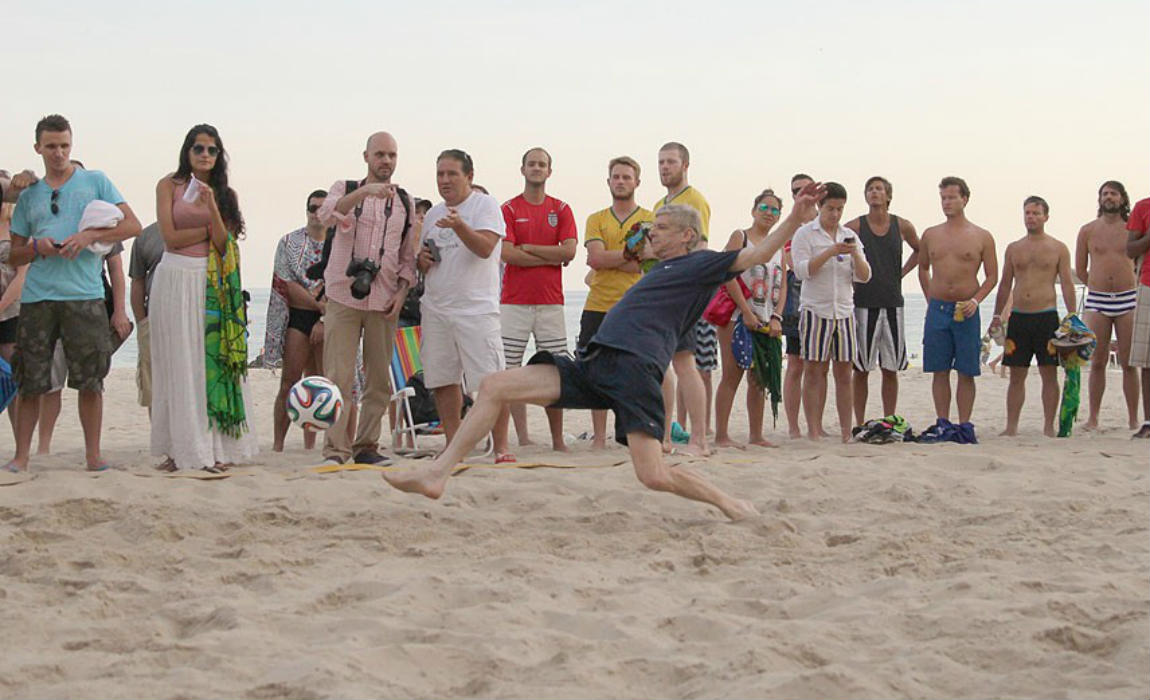 After outplaying MLS All Stars in a pre-season friendly on Friday, Wenger was spotted cycling down the coast of California, when he was chased by Gunners fans.
The man in the video was seen begging Wenger to sign Leicester City star Riyad Mahrez this summer.
Arsenal has been highly linked with a £37million move for the Leicester playmaker Mahrez and sources confirm that Wenger is fond of the Algerian's technical abilities in the midfield.
On the Contrary, Leicester City are desperate to hold on to their star after losing ace midfielder N'Golo Kante to Chelsea this summer.
Riyad Mahrez was named PFA Player of the Year as he played a pivotal role in Leicester City's Prmier League Triumph with 17 goals and 11 assists to his name.