Spanish champions Atletico Madrid have conducted some shrewd transactions to bolster their squad this summer during the transfer window period after winning the La Liga title in the previous season on the Iberian peninsula.
They have welcomed back Frenchman Antoine Griezmann from Catalan club Barcelona on loan with an option to buy him at the end of the current season. Meanwhile, Rodrigo De Paul also arrived after winning Copa America 2021 with Argentina in Brazil.
As Diego Simeone's side continue their journey of defending their league title in Spain, FootTheBall takes a look at the transfer window activity of Atletico Madrid this summer as the balance of power seemingly shifts in La Liga.
INCOMING TRANSFERS
RODRIGO DE PAUL – UDINESE
MATHEUS CUNHA – HERTHA BSC
ANTOINE GRIEZMANN – BARCELONA (ON LOAN)
MARCOS PAULO – FREE TRANSFER FROM FLUMINENSE
BENJAMIN LECOMTE – AS MONACO (ON LOAN)
After his excellent performances with Argentina in Copa America 2021, Rodrigo De Paul was immediately acquired by his compatriot Diego Simeone for the Spanish capital club at the Metropolitano for €35 million and has almost instantly drifted into the starting line-up for Los Rojiblancos.
Meanwhile, Matheus Cunha has been signed from Hertha Berlin after impressing with Brazil at this summer's Tokyo Summer Olympic Games as the Selecao won the gold medal in the men's football tournament.
And the biggest raid is the season-long loan agreement for Antoine Griezmann on the transfer deadline day as Barcelona continue to grapple with the dismal financial situation that they find themselves in, in Catalonia.
The Frenchman will partner with Uruguayan forward Luis Suarez up front to further strengthen Atletico Madrid's chances of defending the La Liga title for the first time in the 21st century as Barcelona and Real Madrid reel under the financial handicap brought by the pandemic to the traditional 'Big Two' in La Liga.
To round it all off, Marcos Paulo joins the current Spanish champions from Benfica on a free transfer, but he will largely feature on the bench for Diego Simeone's charges this season as Luis Suarez and Antoine Griezmann will be preferred up front for obvious reasons.
To conclude, Atleti have also signed a back-up for Jan Oblak in the form of Benjamin Lecomte from French club AS Monaco on a loan agreement for one season.
OUTGOING TRANSFERS
ALVARO MORATA – JUVENTUS (LOAN)
SAUL NIGUEZ – CHELSEA (LOAN)
LUCAS TORREIRA – ARSENAL (LOAN RETURN)
MOUSSA DEMBELE – LYON (LOAN RETURN)
When it comes to the departures, the most high-profile departure is that of Spanish midfielder Saul Niguez to Chelsea on deadline day as Antoine Griezmann came to Atletico Madrid.
Marcos Llorente and Rodrigo De Paul in midfield for Simeone meant that Saul had to look for pastures new and Atletico offloaded him to the Premier League by loaning him to the Blues.
Elsewhere, Alvaro Morata's loan stay at Juventus has been extended for one more season by Los Rojiblancos given the attacking depth that Simeone currently has at his disposal in Madrid.
Lucas Torreira returned to Arsenal after his loan spell in Madrid came to an end and now he plays for Fiorentina in Serie A after being loaned out again by the Gunners.
Moussa Dembele returned to his homeland with Lyon after being released by Atletico Madrid upon the completion of his loan agreement with Los Rojiblancos that had started in January 2021.
FINAL VERDICT
It is fair to say that among all the clubs in Spain this season, Atletico Madrid have conducted the most sound transfer negotiations as they were able to offload Saul Niguez without any niggle, while at the same time bringing in Antoine Griezmann to set up the mouth-watering prospect of a Suarez-Griezmann partnership in attack.
Rodrigo De Paul's signing is also a stroke of masterclass by Diego Simeone and the club's upper hierarchy, who did not waste time in signing the Argentine when the opportunity presented itself to them.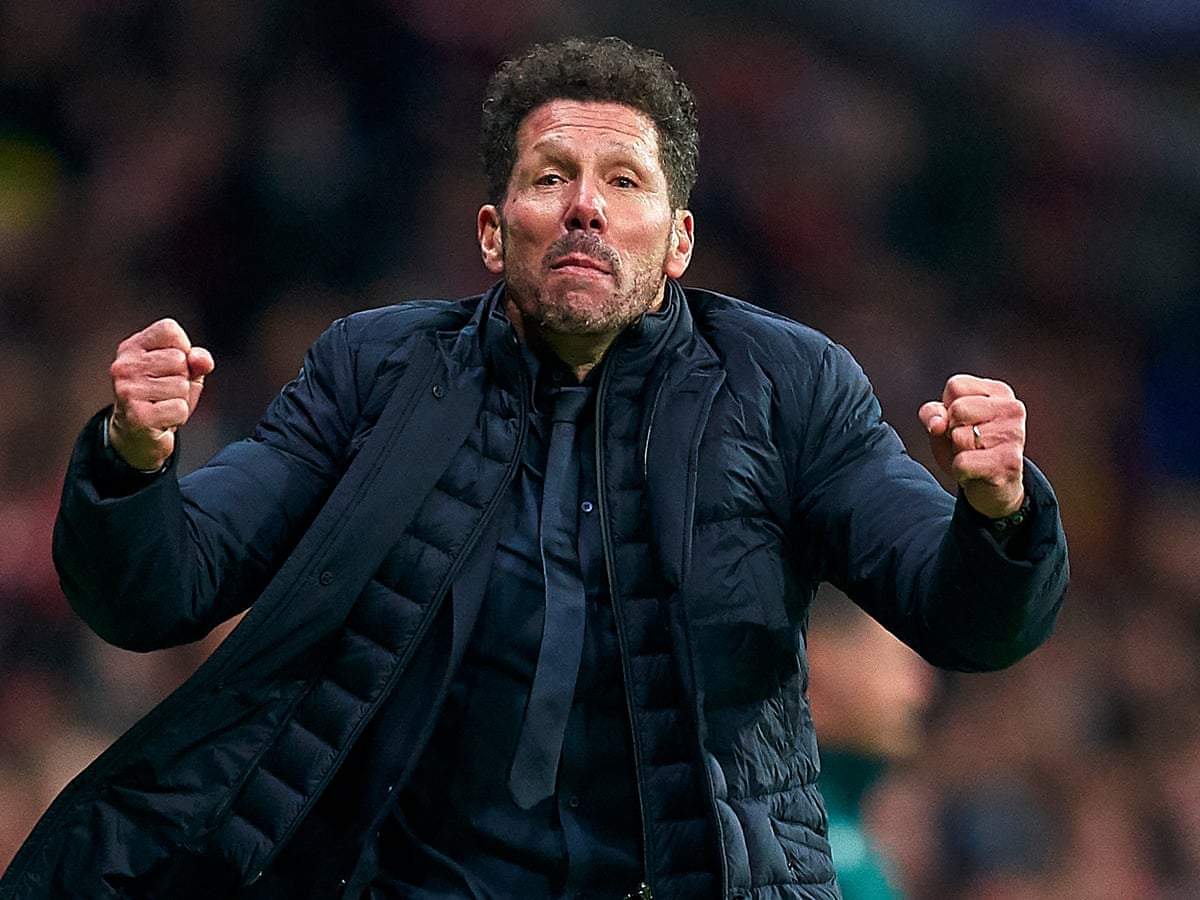 At the same time, acquiring Matheus Cunha from Hertha Berlin to increase Simeone's choice in attack will definitely give them a relatively upper hand in defending their league title – something that Atletico Madrid haven't been able to accomplish in this century until now.
But, now a strong looking attack aided by a reasonably well-stocked midfield consisting of Koke, Marcos Llorente and Rodrigo De Paul will greatly assist Simeone in plotting the title defence in Spain this season.
Meanwhile, by loaning Alvaro Morata and Saul Niguez, Atletico haven't fully relinquished the right to call the  back to the Spanish capital at the end of this season if both of them shine for Juventus and Chelsea in Italy and England respectively.
Therefore, in conclusion it would not be wrong to say that Atletico Madrid and Diego Simeone have done incredible business during this summer's transfer window by bringing some A-list players into their squad.
And all the while resisting offers for Joao Felix, especially from Barcelona as the Catalan giants tried to prise away the Portuguese from the Spanish capital, but to no avail.
RATING – 8/10