It has been a long time since football has truly been the 'beautiful' game when it comes to its off-field representation. There has been significant debate around a lot of aspects that deal with the commercialization and money surrounding the game.
The proposal of a new European Super League, biennial hosting of FIFA World Cups, and of course the murky/corporate ownership structures surrounding some top teams across the world.
😳 Carlo Ancelotti hasn't taken too kindly to Arsene Wenger's proposal to hold the World Cup every two years. pic.twitter.com/qMwqe6Fprz

— Betfair (@Betfair) September 21, 2021
Manchester City and PSG are backed by the governments of UAE and Qatar to a large extent while there has been a steady increase in the number of Chinese owners in European leagues.
⚽️ #ClubOwnership in the 21/22 #UEFA #ChampionsLeague. Nine out of the 32 participating teams are controlled by a foreign investor. Ten clubs are instead majority-owned by their members ⚽️#footballgovernance #UCL pic.twitter.com/Uel0MicZXU

— CIES Sports Intelligence (@CIESsportsintel) September 14, 2021
The most recent case of dubious owners with a mysterious aura comes from Australia where an explosive investigation has revealed some unsettling elements connected to the game.
NOT THE BEST LOT
Four Corners, the investigative journalism arm of ABC News has published the details of some of the owners that the Australian public may not have been fully aware of.
Five of the 12 clubs participating in the A-League which is the men's top-flight level are controlled by foreign owners. There is little public knowledge of the sources of wealth or how the clubs' finances are regulated given the relaxed nature of acquiring teams.
Guess who's behind Australia's top soccer clubs? A Russian tycoon, an Arab sheikh, an Indonesian company linked to match fixing..to mention a few. Don't miss 'A League of their Own' tonight on #4Corners pic.twitter.com/33731gI34Y

— Sally Neighbour (@neighbour_s) September 27, 2021
Four Corners focused on three of the five clubs that perhaps require the highest of scrutiny. The first amongst the trio is Melbourne City, 2020-21 winners of the Premiership and Championship. Just by looking at the club's crest colours and kit, one can decipher who the owners are.
Premiers ✅
Champions ✅#CmonCity | #MCYvSYD | #ALeagueGF pic.twitter.com/J0KewREHmb

— Melbourne City FC (@MelbourneCity) June 27, 2021
For the uninitiated, Melbourne City come under the ambit of 'City Football Group'- the holding company that has clubs around the world, including Manchester City (England), New York City (USA), Mumbai City FC (India), and others. Thus, Melbourne City are often termed as a "farm team" for the other more successful clubs in this setup, typically the English champions.
🌍 City Football Group | The Global Masterplan. pic.twitter.com/uZAIkjZZQi

— City Xtra (@City_Xtra) May 11, 2020
The far more pressing worry in the media and for observers alike is the fact that UAE has a less-than-ideal human rights record to say the least.
The regime has been accused of extrajudicial killings and imprisonments, severely restricted freedom for women, hellish conditions for the LGBTQ community along with swift removal of dissent. The fact that these are the owners behind a champion team is certainly not the best image for Australia.
#OnThisDay in 2012, we won our second @ALeague Grand Final 🏆

What are your memories of Orange Sunday II? 🟠

See us take on Perth all over again this Anzac Day 🎟️ https://t.co/Is56GFFH1H#ALeague #ForTheCrest pic.twitter.com/VcvJD7DAkQ

— Brisbane Roar FC (@brisbaneroar) April 22, 2021
Three-time champions Brisbane Roar are owned by the Bakrie Group of Indonesia, which has a widespread presence in media and mining.
The worrying thing here is that the Bakrie family have strong attachments to the political class in their country. Aburizal Bakrie, the founder and former chairman, was once the chairman of the Golkar Party that counted the former Indonesian president Suharito amongst its ranks.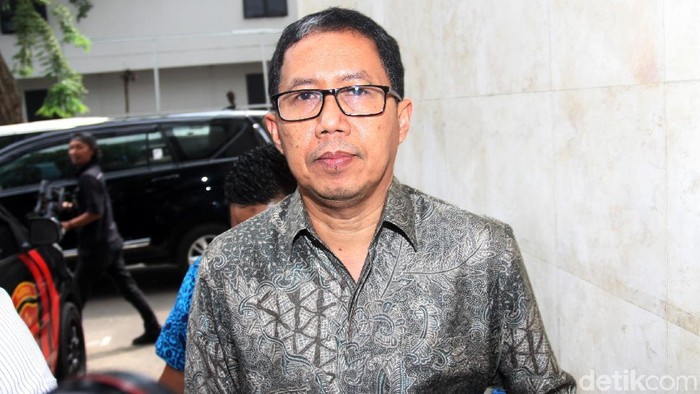 The Bakries control Brisbane Roar through a holding company as well, Pelita Jaya Cronus. The listed "president director" of the company, Joko Driyono spent 18-months in jail in 2019 for his attempts in destroying evidence during an investigation into match-fixing of Indonesian football.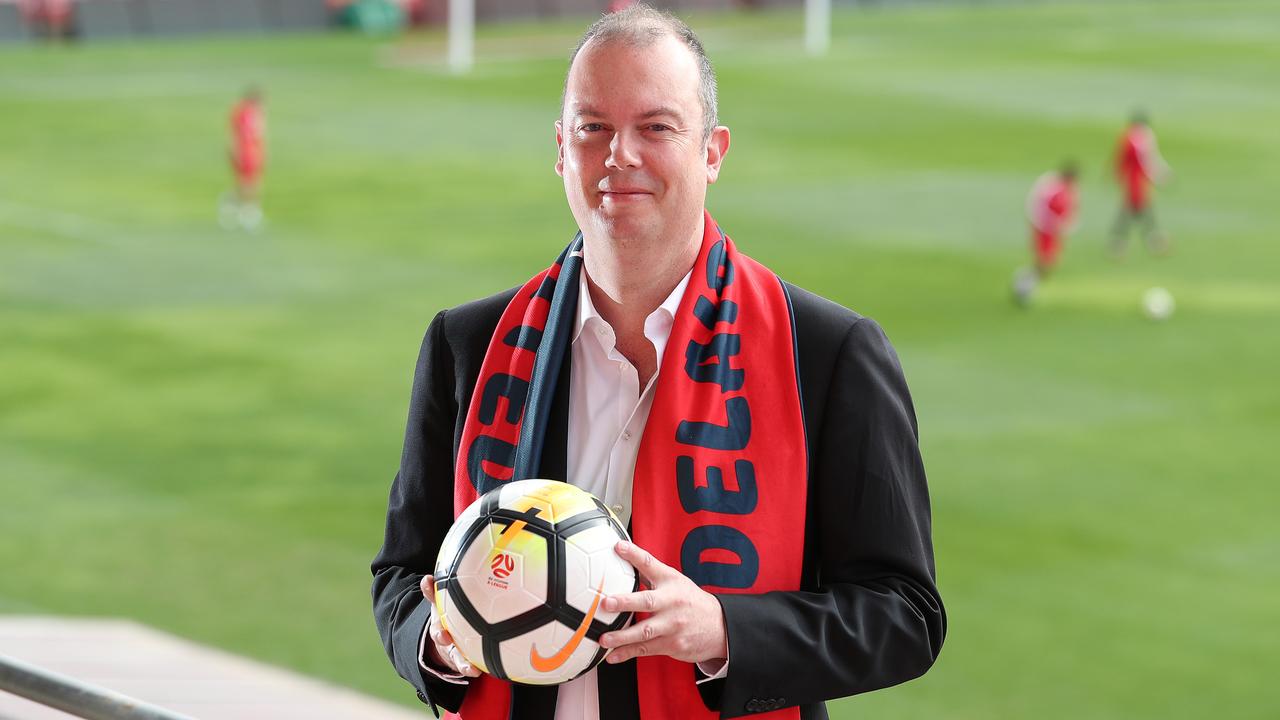 The last case concerned Adelaide United, when the club was sold in 2018. The former owners who were all local sold to a Dutch consortium represented by Piet van der Pol, who was once a player-agent.
However, the identity of the rest of the investors remains a mystery while Pol himself has clarified that they are people who "put their money on the table and without that money that we put in, this club would've had a lot of problems."
'SPORTSWASHING' BECOMING PREVALENT
This term has been becoming more and more common as shady ownership rises. It refers to how these countries and State-backed corporations are using the positive and wholesome image of sports to paint a better picture of their regimes as a whole.
PSG host Manchester City in the Champions League.

The purchases of both clubs and the sponsorship of Bayern Munich are alleged versions of sportswashing, where countries try to boost their public image – especially through football.

By @hecko90 #PSGMCI https://t.co/cEkC6KfkO3

— DW Sports (@dw_sports) September 28, 2021
They are harnessing the "glamour, the access, the universal appeal of sport, to improve [their] brand, and it can also be seen to disguise or divert away from human rights violations," according to Amnesty International Australia's chief executive Sam Klintworth. This has been done by various countries and individuals associated with those countries too.
It's obviously not new that PSG and City broke FFP rules, blatantly, tried to cover that up, got punished, and didn't appeal cos they were guilty. But the new leaks officially confirm the nuts and bolts, and add detail. Beautiful game.https://t.co/mXem9HxKTk

— Nick Harris (@sportingintel) November 2, 2018
A lot of moral and ethical questions have been asked of this association for a long time but it has had little effect on how the footballing world functions. Even UEFA has tried and failed to a large extent to get the clubs in line through its Financial Fair Play rules which are thought to be in need of reforms as well.
WHAT IS THE WAY FORWARD?
Football Australia put out a statement after the story broke and it focused on everything but the questions raised. The statement highlighted all the achievements the federation has achieved in terms of revenue and earnings.
Football Australia's response to tonight's program can be found here: https://t.co/RMwynDpmec #4Corners

— Four Corners (@4corners) September 27, 2021
Furthermore, it read as a defence of how much progress they have made, given the "comprehensive 'fit and proper test', an annual requirement for A-League clubs to provide independently audited financial accounts" as they are firm in taking the game forward. Fans feel that owners should be held to a higher degree of scrutiny and the authorities have to make sure that they are not ruining the game just for finances.
The case of Newcastle United's failed takeover last year by a consortium that included Saudi Arabia's Public Investment Fund speaks of how difficult it is to run a club nowadays if you are not well-liked. One can only hope that the standards in Australia are also raised in the future.